News, Vision & Voice for the Advisory Community
The letter to shareholders by Wall Street's sultan shows uncharacteristic humility but some analysts question the missive's sincerity
May 28, 2015 — 6:41 PM UTC by Lisa Shidler
Brooke's Note: Remember when Tylenol had its bad moment? It didn't last because the company apologized and made it mission one to avoid a repeat. Maybe I was listening badly after the 2008-2009 meltdown but I don't recall any such apologies emanating from the wirehouses. But maybe we can consider Jamie Dimon's letter as a belated case of a company taking stock of itself and setting a trend for the rest of Wall Street. The aircraft carrier of banking and brokerage amalgamation won't turn around but it may do better in shifting course.
Jamie Dimon is not known for being polite or supplicatory. Why should he be? He is the head of a $2.6-trillion bank — the largest in the United States.
But in a 39-page letter to shareholders dated April 8, the high profile J.P. Morgan chief executive, wearing jeans in the accompanying photo, opened up about the blunders he's made over the years, how his firm needs to repair its damaged culture and even how he's begun to embrace those Silicon Valley startups. See: The New York Times exposes JPMorgan's brokers, yet again.
"Acknowledging mistakes and learning from them is part of the fabric of this company," he wrote. "We also recognize that we have made a number of mistakes — some of them quite painful and costly — over the last several years. One of the things we learned was that we needed to redouble our efforts around culture — not reinvent our culture but recommit to it and ensure that it is an enduring strength of this institution." See: JPMorgan breakaways make Page One of the New York Times after $9-billion loss puts spotlight on Dimon's bank.
The recent mistakes at J.P. Morgan started with the "London Whale" trading losses of $6.2 billion. The culture of J.P. Morgan has the usual Wall Street baggage but it is a many-headed hydra is complicated by acquisitions of Washington Mutual, Bank One, Chase Manhattan and Chemical Bank as well as a legacy of using financial advisors as "distribution units" for selling securities. Dimon's own cultural business roots are not of the pure J.P. Morgan blue-blood variety as he became part of the company only with the 2004 purchase of Bank One, of which he was president.
Same hell twice
Dimon, 59, isn't alone in his self-searching. Resolutions to change (i.e. to become more like RIAs) seem to be the rage among wirehouse and IBD executives and are eliciting reactions from RIA industry watchers ranging from impressed to bemused to downright skeptical.
Jeff Spears, chief executive of Sanctuary Wealth Services LLC is paying close attention, is inclined give Dimon credit for having learned from past suffering.
"The reason RIAs should care about Jamie Dimon is he's built the most successful wealth management business regardless if it's an RIA or a bank. Jamie Dimon has survived the storm and he's a little circumspect about what he's just lived through. He's both aggressive and he has also learned from his mistakes. He's basically saying, 'I've learned from my mistakes and I am going to make sure I'm not going to live through this hell again.'"
And if Dimon is sincere, Spears says, that could mean trouble for the RIA business.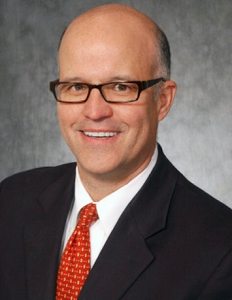 Jeff Spears: He's basically saying, 'I've
learned from my mistakes and
I am going to make sure
I'm not going to live through
this hell again.
If Dimon has undergone a true conversion, he will use his firm's financial muscle along with his new philosophy to win competition from both RIAs and Wall Street, Spears says.
"If he's in a competitive pitch for business against a wirehouse, he will say he's wearing the white hat and the other guy is wearing a black hat. So, who do you want to deal with — the black hat or the white hat? In the RIA world, people will say, 'Oh my gosh, we're the white hats and that's our white hat and you can't wear it.' But he is going to wear it. So, I think both sides should be concerned."
J.P. be nimble
In his letter, Dimon says his openness extends to working with Silicon Valley startups — and his humility to saying J.P. Morgan is playing catch-up with the neophytes.
"There are hundreds of startups with a lot of brains and money working on various alternatives to traditional banking," he writes. "They are very good at reducing the 'pain points' in that they can make loans in minutes, which might take banks weeks. We are going to work hard to make our services as seamless and competitive as theirs. And, we are completely comfortable with partnering where it makes sense."
"He wanted to make sure shareholders knew that J.P. Morgan wasn't asleep at the wheel. But he also wanted to let employees know that it was a rallying cry. What we find really interesting is that he says he wants to see what firms like ours are doing to innovate and they may want to partner with Silicon Valley firms. Innovation doesn't happen in a vacuum."
San Francisco-based Trizic works with RIAs big businesses and certainly would be open to a relationship with a firm like J.P. Morgan, Matthews adds. But he is convinced that J.P. Morgan isn't a threat to RIAs.
"I don't think the message is to watch out RIAs here we come and we'll eat your lunch. RIAs and wirehouses have co-existed for many years. RIAs are more forward-thinking and nimble," Matthews says. See: Bill Crager: I've got your back against the attack of the killer robo-advisors.
Kayak and done
But achieving such lightness of foot is easier said than done.
"Nimble is relevant. A kayak is nimble and you can say the captain of an aircraft carrier wants to be nimble but they both take very different effort to change or navigate. He wants to be nimble and forward thinking but I don't think it's a shot to RIAs because I think RIAs are well positioned," Matthews adds.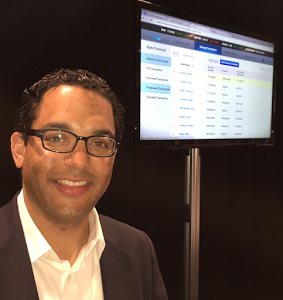 Brad Matthews: I don't think the
message is to watch out RIAs
here we come and we'll eat
your lunch. RIAs and wirehouses have
co-existed for many years.
Dimon is not the only broker-dealer chief who is exercising humility.
Mark Casady, chief executive of the country's largest IBD, LPL Financial, had a rather remarkable exchange with analysts during the San Diego- and Boston-based firm's earnings call on April 30 when he took an unexpectedly sanguine view regarding new Department of Labor rule changes. See: The White House puts its best Obamacare minds behind cleaning up the 401(k) business — starting by issuing a withering memo.
"We have seen the Department of Labor rule proposal evolve significantly over the past four years and we believe the rule will continue to evolve as the Department of Labor seeks to best protect investor interest and preserve consumer choice," a newly enlightened Cassidy told analysts. "Even as we work to improve the rule for investors, we believe the rule as proposed would not have a material long-term adverse financial impact to our business." See: As President Obama takes the gloves off, pro-broker groups throw up 'sledgehammer' response.
And then there's Merrill Lynch chief executive John Thiel, who recently told InvestmentNews he's trying to steer Merrill toward goals-based wealth management.
"I was asked when I thought goals-based would be considered a success. I said, 'When 100% of our clients know whether their goals are feasible or not.'" See: Is Merrill Lynch taking its more RIA-like training program another step forward with Racquel Oden's promotion?.
H2. On the run
This new candid attitude on the part of CEOs signals a shift in leadership style, says Michael Kitces, publisher of the Kitces Report.
"It's the idea that we actually want our leaders to be at least somewhat vulnerable in admitting their challenges. Especially in situations where there are clearly problems in the first place," he writes in an e-mail. "On the one hand, it makes us more willing to accept that these are hard problems to change — because the leaders themselves have acknowledged/admitted it's difficult to achieve. Though on the flip side, that also seems to make us more willing to accept that the problem persists as well. After all, their culture hasn't been fixed, and they're still in the job!"
But recent outbreak of executive candor may be just as Machiavellian as anything Wall Street has ever done. The new tenor may just reflect the poor hand the wirehouses are holding.
"I think it is a weakly veiled attempt to distract investors and regulators from the real issue: that these aging, commission-based institutions are built on a fundamentally unsustainable foundation of being in business to benefit themselves, and not their clients," says Tim Welsh, president and founder of Nexus Strategy.
"There are still too many conflicts of interest in terms of opacity, self-dealing and the ability to complicate routine transactions so that the house benefits at the expense of their less-informed clients. It is clear that these executives know that they are on the run, and are deploying stalling tactics so that the court of public opinion and regulators won't keep up the pressure. They are buying time — but the good news is that technology will run faster…"
Regulatory pain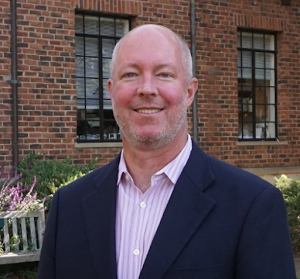 Tim Welsh: Tim Welsh: They are
buying time — but the good
news is that technology will run
faster.
But Dimon, at least, hasn't gone whole hog on the rules-based financial advice model. In the letter he gripes about the effect that the new DOL regs are having on him and his company.
"It's because of that uncertainty that a majority of the time I spend with analysts and investors these days is devoted to regulation. Very little time is spent talking about the actual business like client transactions, market share gains or other business drivers."
He adds: "I believe that legal and regulatory costs and future uncertainty regarding legal and regulatory costs have hurt our company and the value of our stock and have led to a price/earnings ratio lower than some of our competitors." See: Why the DOL's proposed 401(k) rules could ding brokers and leave the spoils to RIAs.
The legal battles and fees seem to be weighing the firm down, Dimon says.
"We are determined to limit (we can never completely eliminate them ) our legal costs over time and as we do, we expect that the strength and qualify of the underlying business will shine through. During these challenging years, our company has confronted difficult markets, billions of dollars of additional regulatory costs, billions of dollars of costs due to changes in products and services and unfortunately, very high legal costs." See: How Morgan Stanley and a lesbian super-producer came to grief in South Carolina and why she alleges bias.
No backstabbing
Dimon also emphasized that his firm is making real efforts to improve culture and acknowledges that it's a long-term challenge. "While we have done an extensive amount of work over the past year and a half to make sure we get this right, we know that it can't be a one-type effort. It's like keeping physically fit — you can't get in shape and expect to stay that way if you stop exercising. Our efforts around culture and conduct are substantial…"
He also makes it clear those efforts should avoid any Stalinist-purge-like tinge.
"We need to develop the right culture and avoid creating a culture of finger-pointing. We need to analyze our mistakes because that is the only way we can fix them and consistently improve. But we cannot allow this to devolve into crippling bureaucratic activity or create a culture of backstabbing and blame. We need to develop a safe environment where people can raise issues and admit and analyze mistakes without fear of retribution," Dimon writes.
Dimon also talks about the firm's past successes and future successes n a humble key. "We have an outstanding franchise. Our company has emerged as an endgame winner. But we need to earn it every day."
---
Mentioned in this article:
---
---
Share your thoughts and opinions with the author or other readers.
Teresa Vollenweider said:
May 28, 2015 — 9:50 PM UTC
A leopard does not change its spots; it would have to be skinned to change, and I don't think that Jamie Dimon is going to allow anyone to skin him.
Would it really be that difficult to build the most successful wealth management business (from the perspective of the industry and not its clients-customer) if one simply used the biggest and most perverse incentives to reward product peddlers—pseudo financial advisors/pseudo investment bankers—for screwing their customers-clients? I don't think that that would really be that difficult. It would be difficult if one did it through hard work and perseverance and working solely in the best interest of one's clients-customers, but alas, that is not what JP Morgan is known for and it never will be known for that. I think that RIAs can rest easy in that regard. I expect that JP Morgan will simply masquerade as an RIA and spew lies about a fiduciary obligation to its clients-customers. Some fancy-schmancy window dressing if you will.
I will never trust a bank with the name JP Morgan or JP Morgan Chase. Jamie Dimon has decimated that brand name. That "if" in "And if Jamie Dimon is sincere…" is one gigantic "if," and I'm not buying it. A leopard does NOT change its spots. Jamie Dimon has NOT found the lord. Jamie Dimon has NOT turned over a new leaf. Jamie Dimon is NOT a changed man. Jamie Dimon has NOT all of a sudden developed a moral compass. Jamie Dimon IS without integrity. The con is alive and well.
So who do you want to deal with (I note that Spears said "deal with" and not "trust") the guy wearing the black hat or the guy wearing the white hat over the top of a black hat—a con artist? One knows not to trust the broker who says he's a broker wearing the black hat, but one is being conned by the broker masquerading as an advisor who is wearing the white hat over the top of the black hat.
Mr. Merrill Lynch/Thiel, here's what I think of your goals-based window dressing. The broker masquerading as an advisor will simply manipulate the investor's goals to fit the firm's and the brokers needs/wants. They manipulate investors' investment objective and risk tolerances. What makes anyone think that they won't manipulate investors' goals?
The perverse incentivization to screw clients must end. Until it does bank employees will continue to screw their clients-customers. Stimulus > Response (Pavlov's Dogs) Provide a positive or negative reward to reinforce/entice the behavior that you wish the subject to elicit. Behavior Modification 101.
Tim Welsh hit the nail on the head.
Stephen Winks said:
May 28, 2015 — 11:51 PM UTC
Jamie Dimon is providing much needed leadership in an industry that has long experienced a leadership vacuum. As he says, "We need to create an environment where people can raise issues, admit and analyst mistakes without retribution". All the questions are known and the answers are clear. Jamie is making it ok for the best interests of the investing public to be addressed. If our industry regulators were to support the best interest of the investing public rather than protect brokerage interests, there would no complexity in embracing regulatory reform and fiduciary duty.
It is now John Theil of Merrill and Jamie Dimon who see the industry's unrelenting and unsentimental evolution to supporting individualized advice and professional fiduciary standing in the consumer's best interest. There will be many other brokerage industry executives who will follow, if they are to survive in the emerging competitive business environment. They understand in a free market the best interest of the investing public will prevail with them or without them as technology is the great leveler and does not care how big a firm is. The only thing that matters is whether the advisor is actually accountable for their recommendations and can they demonstrably fulfill their on going fiduciary duties—a business model to which Wall Street is vulnerable.
If Jamie Dimon hadn't left Shearson, he would have built on the unique heritage of EF Hutton in pioneering advisory services in a brokerage format and the industry would have evolved more than a decade earlier to encompass expert fiduciary standing, for want of leadership. Jamie Dimon is advancing that leadership for the right reasons. This is a turning point.
Dimon understands it is not about protecting an outdated business model, it is about empowering advisors to act in the best interest of the investing public and providing high level individualized advice at lower cost than a packaged product where advisors have control over their value proposition, cost structure, margins and professional standing which does not look like todays expensive brokerage advice products. Modernity will prevail.
As Harvard's Clayton Christensen counsels, the biggest mistake made when faced with industry redefining innovation, is firms look at innovation in the context of their existing business model when a new business model is in order. Jamie Dimon has awakened to new industry dynamics with the power to act and the industry will never be the same again.
SCW
Stephen Winks
Jessieea said:
June 8, 2015 — 9:59 AM UTC
Hello there! [url=http://clomid365.com/]purchase clomid[/url] , [url=http://celebrex365.com/]buy celebrex medication[/url] , [url=http://ventolin365.com/]where buy ventolin[/url] , [url=http://cialis-365.com/]generic cialis online pharmacy[/url] very good web site.
EdwardValt said:
June 17, 2015 — 1:05 AM UTC
Howdy! [url=http://cialis-365.com/]tadalafil[/url] , [url=http://installment-loans.biz/]installment loans[/url] , [url=http://synthroid365.com/]buy synthroid[/url] , [url=http://sildenafil365.com/]buy viagra pills[/url] very good web page.
Michaelka said:
June 22, 2015 — 3:34 PM UTC
Howdy! [url=http://onlinepharmacy-365.net/]online indian pharmacy[/url] very good web site.
Kennethmt said:
June 29, 2015 — 8:54 PM UTC
Hi! [url=http://ventolin365.com/]order ventolin[/url] good internet site.
RobertKn said:
July 2, 2015 — 6:25 PM UTC
Hello! [url=http://viagra-freetrial.com/]free viagra sample[/url] very good website.
GregoryPedo said:
July 4, 2015 — 9:36 PM UTC
Howdy! [url=http://lexapro365.com/]buy lexapro with no prescription[/url] good website.
Josephfunc said:
July 6, 2015 — 7:27 PM UTC
Hello there! [url=http://levitra-freetrial.com/]free trials by mail[/url] beneficial web page.
---
---