News, Vision & Voice for the Advisory Community
The Hartford fund company set aside $5.2 million, warned it may need more and is replacing interstellar algorithms with a Virginian's figurings
May 21, 2015 — 6:13 PM UTC by Sanders Wommack
Brooke's Note: In previous articles we relied on anonymous testimony from former Virtus Investment Partners employees for a window into what appeared to be a house in some disorder. Now our best source is proving to be the company itself as market forces and the SEC make it rethink its PR strategy.
In Virtus, veritas, finally?
After months of dodging questions about its relationship with F-Squared and whether the Securities and Exchange Commission was investigating the matter, Virtus Investment Partners conceded last Monday that the SEC is indeed breathing down its neck. Now it appears to be trying to right its ship by hiring an old-school stock picker that uses math you don't need a Ph.D to understand.
In its quarterly 10-Q report filed with the SEC, the Hartford, Conn.-based mutual fund company Virtus wrote that it was in "active discussion" with the SEC to resolve possible securities violations. To that end, Virtus told investors it had set aside $5.2 million in the first quarter towards a future settlement.
"It is reasonably possible that a loss greater than the amount accrued may be incurred, but the Company is unable to estimate the amount at this time," the company said in its filing. Virtus has not responded to requests for comment.
In March, RIABiz reported that the company was likely under regulatory scrutiny after a Freedom of Information Act request was denied by the SEC. See: SEC denies Freedom of Information request by RIABiz related to Virtus funds as Ameriprise and TD Ameritrade become latest biggies to cut ties.
Virtus continues to admit no wrongdoing and in its filing said that it has yet to receive a Wells notice. Experts say that the unwelcome notice can oftentimes be avoided if a firm quietly cooperates with an "informal inquiry" by the SEC. See: How Howard Present parlayed an intern's algorithm into a small fortune — and when the SEC says he knew of a mega-disconnect.
You're fired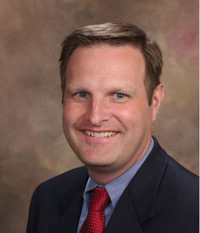 DWA senior portfolio manager John Lewis
says releasing backtesting on the funds
'is not in the plans currently.'

F-Squared Investments of Wellesley, Mass. notably settled its own case with the SEC for $35 million in December. Former F-Squared chief executive Howard Present grew his firm to $28 billion in assets by knowingly marketing false, wildly inflated back-tested returns of F-Squared indexes as legitimate returns of real clients. He recently disputed the charges against him in court. See: In reply to SEC, Howard Present blames bad advice for any alleged wrongdoing.
Just before announcing its quarterly results, Virtus dropped another bombshell when it announced it had cut ties with F-Squared, replacing the Wellesley, Mass.-based firm with its own wholly owned subsidiary as a sub-advisor on the five AlphaSector mutual funds and added research from outside firm Dorsey Wright & Assoc. The five funds were rebranded from the "Virtus AlphaSector" funds to "Virtus Trend" funds; their tickers remained the same. See: Big brokers take action on F-Squared funds and Virtus shares reel as SEC actions sink in.
The new strategy might be welcome to the remaining investors of the original AlphaSector mutual funds. Those funds have been in a downward spiral since late October when F-Squared's signals began a streak of untimely calls. F-Squared's proprietary algorithms told Virtus to load the mutual funds with cash just before periods when the stock market rose and reallocate to equities just before the market fell. Since Oct. 22, the flagship AlphaSector Premium-cum-Equity Trend fund has lost 4.4% compared to a 10.8% gain for the S&P 500.
As F-Squared's performance continued to drag on the funds, Virtus reached out to Dorsey Wright & Assoc., a fund company based in Richmond, Va. The call from Virtus to DWA came several months ago to sound out DWA's interest in replacing F-Squared, according to John Lewis, senior portfolio manager at Dorsey. The two companies worked together to create the investment rules for the new funds, and strove to keep them as similar as possible to the AlphaSector strategies.
Out with the new
Lewis says that although the new strategy has been extensively backtested and that the results pleased both DWA and Virtus, the backtested data is not included in Virtus's marketing materials and doing so "is not in the plans currently." See: In reply to SEC, Howard Present blames bad advice for any alleged wrongdoing.
Judging just by initial asset flows, financial advisors don't seem to be pulling champagne corks to celebrate Virtus's switch in strategy. Outflows across the five former AlphaSector funds were modest on Monday and Tuesday of last week — around $25 million each day — before a mass exodus sucked out cumulative $180 million last Wednesday, Thursday and Friday. A further $41 million was pulled this Monday.
Though the funds had been bleeding assets since word of the scandal broke, this pace is even greater than usual. At the time of the rebranding, clients had just $5.68 billion in the five AlphaSector funds, down from $12.5 billion in September 2014.
Virtus, however, marches on. Overall asset flows have been in the red in the last two quarters due to the AlphaSector funds, but the collateral damage doesn't appear to have snowballed to the point where it is affecting other Virtus affiliated funds. On last Monday's investor conference call, the firm's CEO George Aylward told listeners that after excluding the AlphaSector funds, open-end mutual fund net flows were $500 million in the first quarter of 2015. See: Where Virtus stands after F-Squared seemingly led it astray, to mutual benefit.
Doing the (basic) math
Virtus couldn't have found a more dissimilar firm to take over from F-Squared than Richmond, Va.-based Dorsey Wright & Assoc. DWA founder Tom Dorsey is an old-school chartist who built his business through newsletters, seminars and word of mouth.
"He's not the typical guy who's all flash and no substance. Tommy is truly one of the best in the business and in the industry," says Stephen Winks of Sr. Consultant of Richmond, Va. and a former colleague of Dorsey's in the early 1980's at Wheat First Securities Inc. in Norfolk, Va.
DWA's low-tech methods have barely evolved since Dorsey started the business 28 years ago and survived an acquisition by NASDAQ earlier this year. It's a company with a down-to-earth story and a basic investment formula whose most complex operation is division. Dorsey likes to say his signature charting method is so easy it can be taught it to middle-school kids in a matter of minutes. See: A style for all markets: momentum investing.
Elite degrees or polished investment-bank credentials don't go far at this firm. The eight senior leaders profiled on Dorsey Wright's website all attended state universities in the United States; just one has an advanced degree.
By way of contrast, only one of the twelve members on F-Squared's quantitative analysis team doesn't hold an advanced degree. Three hold patents, four have Ph.D's, and seven were educated in either Ukraine, Russia, or in the former Soviet Union. Individually, the quant team has published close to 200 scientific articles across the fields of mathematics, computer science, finance and engineering. F-Squared's proprietary market timing signals, which it debuted in 2013, are presumably as esoteric and abstruse as their developers' previous work inventing "quasi-convex set function" and researching "experimental algorithmics."
Yet for all its brainpower, cutting-edge technology and slickly produced advertising, there are signs that F-Squared is struggling to manage fallout from its marketing scandal and recent underperformance. In March, Investment News reported that F-Squared was laying off up to 40 of its 161-person staff. Its most recent ADV puts the firm's headcount at 110.
And in April, PE Hub reported the firm was looking for a buyer. With the loss of at least $5.68 billion at Virtus, F-Squared likely has about $10 billion in assets under management, down from about $28 billion before the marketing scandal broke.
In with the old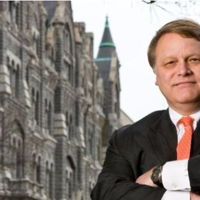 Stephen Winks: He's not the typical
guy who's all flash and no
substance. Tommy is truly one of
the best in the business and
in the industry
"We're pleased to be partnering with Virtus to bring some new, unique, and innovative ideas for investors," says Tom Dorsey in a Youtube video announcing the new arrangement.
Of course, the basic investment philosophy of the funds are anything but new. The charting method Dorsey Wright specializes in — point and figure charting — has its origins as far back as its invention in the 1890s by Charles Henry Dow, founder of the Wall Street Journal and Dow Jones industrial average.
Which isn't to say the technique has always been popular. Tom Dorsey, it's most prominent modern prophet, more or less stumbled onto the idea early in his career. Dorsey was running the options strategy department at Wheat First Securities in the late 1970's when he recruited a Charlotte, N.C.-based stockpicker, Steve M. Kane, to join his team. Kane eventually taught Dorsey the secret behind his successful calls: Kane had been using a 1947 book by A. W. Cohen in 1947 called "'How to Use the Three-Point Reversal Method of Point & Figure Stock Market Timing." See: 100 advisors convene with Envestnet's Crager and Stategas' Rissmiller to share strategies for managing the market turmoil.
On the grid
Point and figure charting is a simple way of tracking momentum in a stock price or derivative. Using a grid of X's and O's, it purports to simply and elegantly display supply and demand. Common patterns in the grid give buy and sell signals as they emerge over time.
To Dorsey, the point and figure charting method, which purported to answer "when" a stock should be bought, was a revelation. He honed his skill in the technique before leaving Wheat First in 1987 to found Dorsey Wright & Associates. Steve Kane, meanwhile, left Wheat First in 1982 for a job on Wall Street and has since led a journeyman's career in finance. He currently runs Kane Capital Management, a $7.5 million RIA San Antonio, Texas alongside his son-in-law.
Twenty-eight years after its founding, DWA has a dedicated client base. "Tommy has a global following and does things that are very unusual," says Winks, "There are a number of global asset managers who swear by him."
Dorsey's firm expanded into wealth management in 1994, and now has over $200 million in AUM. In 2007, DWA partnered with PowerShares to launch four momentum-based ETFs. The most popular ETF, Powershares DWA Momentum ETF (PDP), has $1.89 billion in assets, and a four star rating from Morningstar. Its success led Powershares to add DWA as the manager to nine sector ETFs in February 2014. See: Bond puts mutual fund assets in PowerShares' ETF sights.
---
Mentioned in this article:
---
---
Share your thoughts and opinions with the author or other readers.
Ashley said:
May 22, 2015 — 8:20 PM UTC
If you look at Dorsey Wright performance since 1994 they haven't beat the market and lost just as much as the market did in bear markets. Only there hypothetical models how good past performance and that is because after the lost money too in 2008 they revised their models to make them look better my restating the hypothetical performance. If you look at the total performance of all their funds and manged accounts you'll see in some cases they lost even more than the stock index.
---
---