News, Vision & Voice for the Advisory Community
With $325 million in revenues and a big line of credit, the New York roll-up machine is playing to its M&A strength
May 21, 2015 — 8:57 PM UTC by Lisa Shidler
Brooke's Note: What I have always liked about Focus Finacial CEO Rudy Adolf, aside from his boyish Austrian charm, is how he responds to criticism that Focus Financial sure looks like Exhibit A of a roll-up, i.e. a loose league of autonomous units, which depend upon financial engineering to roll up more practices and grow. Essentially Adolf says to this cynical take: "Your point is?" Now he seems to be amplifying such scoffing by bringing aboard a whole new posse of financial engineers. These five new mostly M&A executives help Focus make deals and leverage the existing RIAs — becoming a roll-up of roll-ups. See: Roll-up-like deals back on the rise in first quarter as RIAs look for succession plans. Some of those autonomous units, RIAs like Colony Group and Buckingham Asset Management, are mighty effective aggregators unto themselves. Time will tell if Adolf has the right RIA aggregation formula but it's easy to admire his ability to lean into external second-guessing and play to his company's strengths.
Focus Financial Partners LLC is effectively hiring an entire mergers and acquisitions department as a means of harvesting a hot M&A market while the avoiding pitfalls inherent in farming out deals to independent investment bankers.
The most significant hire of the New York and San Francisco-based roll-up may be Justin Ferri, who joins as managing director of Focus Connections where he will work closely with advisors who join the firm by deal or via poach. Most recently, Ferri was a co-founding principal at Principium Ventures, a private equity firm in Boulder, Colo. Before that he served as managing director and global head of Merrill Lynch's alternative investment division.
Focus also brought on Eric Amar, Molly Bennard, Scott Holsopple, and Sukanya Kuruganti as vice presidents within the business development team, where they will lead M&A efforts. Amar was head of strategy and innovation at The Guardian Life Insurance Co., Bennard hails from AXA US, Hosopple was most recently head of product and development at the Mutual Fund Store while, Kuruganti was most recently director of corporate development and M&A at Barclays. Before that she was an M&A officer for Citigroup from 2003 to 2009.
Au revoir Merrill
Focus is not the only roll-up-type firm fanning the flames of the RIA M&A. In January, New York-based Dynasty Financial Partners recently signed on Paul Landaiche to head up its own M&A activity to help lure advisors who want to purchase another practice. Landaiche had been at Merrill Lynch Wealth Management for 14 years.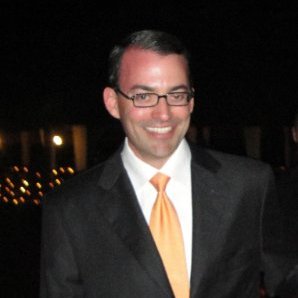 Justin Ferri is filling the shoes
of Rich Gill who once headed
Focus Connections.
Landaiche joined Merrill Lynch Wealth Management in 1999 as a financial advisor. Over the next 14 years he obtained increasingly senior roles as sales manager, resident director and director of the Oklahoma Complex from 2009 to 2013. He received a Bachelor of Science from Hampden-Sydney College. See: How Merrill Lynch Clear looks so impressively RIA-like and what shows how deceptive looks can be.
New wave hiring
These hires appear to be part of a deliberate and strategic plan, says Dan Inveen, managing principal of FA Insight in Seattle. "This appears to be a sizable wave of hires which could represent a significant new investment for ramping up a new level of organic and inorganic growth."
Still, some Focus hires may simply be the filling of voids of departed staff, a subject Focus executives did not want to comment on.
In June 2014, Richard Gill, a managing director of Focus Financial, left to join AMG Wealth Partners. See: Why AMG's poach of Rich Gill could be the missing ingredient for its V-8 roll-up engine.
Also, a year year ago, Michael Paley also left his post as managing director at Focus. See: How a $1.3-billion Manhattan, Raymond James RIA won a top exec from the roll-up down the street: Focus Financial.
HighTower Advisors and United Capital have also done deals this year but they have paid increasing attention to inorganic growth.
In house
Focus could outsource to outside M&A shops, but it prefers its homespun deal work.
"With few exceptions, all M&A at Focus is done by our own team. Given that focus has done well over 50 transactions — including hires with a book of business — since 2006 there is no other player with the depth and breadth of experience that Focus has. In certain cases we do work with intermediaries when they introduce attractive opportunities to Focus," Adolf writes in an e-mail.
The in-house Focus M&A team helps identify merger opportunities, negotiates and structures transactions, negotiates legal contracts and performs due diligence and finances transactions.
Having an in-house M&A team can be quite a benefit to a firm like Focus, Inveen says. "The benefit of this is that much of their business revolves around the ability to carry out deals, whether it be directly acquiring firms or helping their current firms acquire. If M&A expertise is going to be central to their success, and I would argue that it is, you want to own that expertise as a core competency."
One acillary reason for hiring in-house M&A staff is that these talents can be used to fill other holes. "The executives also serve as relationship leaders for our partner firms so these hires are a reflection of our historic growth and future growth expectations," Adolf says. See: Focus Financial gets its first beachhead in HighTower's backyard — buying an exhibit-A organic-growth RIA with a hankering to go inorganic.
New deals
One of Focus's successes has been its tuck-ins – helping its own advisory firms fuel new deals. For instance, Colony Group has grown quite dramatically by purchasing other firms. This year the firm announced it had purchased CapGroup Advisors, a Richmond, Va., RIA bringing over $5 billion in assets. And, in 2012, Colony Group purchased the then-$1.2 billion Mintz Levin. See: Mintz Levin sells its $1.2 billion RIA, and Focus Financial nabs the assets through a partner firm.
In the past year, Focus Financial has come under scrutiny from a Financial Planning piece that questioned the firm's assets it had reported from previous press releases. In fact, Focus had reported its assets at nearly $70 billion and the January article by Charles Paikert pegged AUM at about $31 billion [Unfortunately this link is not direct.]
When asked about assets, Adolf declined to specify assets but said: "Focus currently has a run rate revenue of approximately $325 million. The firm doesn't use an AUM figure to identify the business because it isn't reflective of the firm's activities as Focus does not directly manage client assets."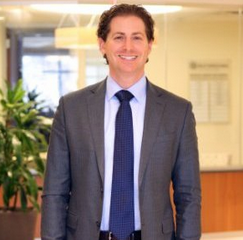 Adam Birenbaum: Having Focus by our
side is like having an army
of McKinsey or BCG consultants at
our disposal.
Unfair advantage
Adam Birenbaum, chief executive officer at Buckingham Asset Management in St. Louis, says he's been happy with help from Focus. He oversees Buckingham and BAM, which have a combined $27 billion of assets, including assets under advisement.
"As for transactions, we've done a lot and Focus has been involved in each and every one of them — some from a sourcing perspective but all from a strategic and structural perspective and from a capital perspective."
Birenbaum has four deals lined up for the remaining part of the year, he says. These total $550 to $600 million of additional assets.
On April 1, his firm closed its deal with Classic Capital, a $200 million firm. On Jan. 1, his firm finalized two succession deals with BAM firms totaling $100 million of collective assets.
Me and that army
Also, On Jan. 1, his firm bought $40 million of assets for a select group of families from Manisha Thakor's firm, MoneyZen. See: One Santa Fe woman's female-centric approach to advice is attracting clients to her iconoclastic RIA.
In October 2014, Birenbaum's firm bought Hufford Advisors in Indianapolis, which was a Focus firm providing practice integrated wealth management solutions, primarily to the dental community. They also had $400 million of advised assets.
"And the list goes on. In total, at year end, I think we with Focus' help will have grown by way of transaction solutions delivered to firms by nearly $3.5 billion of collective assets over the past five years," Birenbaum says.
In addition, through the Succession Solutions offering Birenbaum's firm has deals with 30 additional firms representing approximately $3 billion of collective assets to deliver succession. Birenbaum likes having Focus staffers to directly help him with M&A deals. See: Buckingham Asset Management creates a structure with Focus Financial that enables it to roll-up the 120 RIAs that entrust it with $13 billion of DFA TAMP assets.
"We have personally felt the benefit of the added resources and they are truly appreciated and valued as we work to maintain our own momentum levels. As I have often said, having Focus by our side is like having an army of McKinsey or BCG consultants at your disposal as you continue your work to build and maintain an amazing business. It's a little like having an unfair advantage," he says.
---
---
Share your thoughts and opinions with the author or other readers.
---