Brad Matthews [r.] with Jason Novotny: I guarantee, I promise there will be a big institution [using Trizic] in the next 12 months.
Brooke's Note: We keep hearing from founders of robo-advisors that their businesses are really not all that alike. That is truer than you think. Case in point is Trizic. Two significant differences: a former financial advisor founded it and its seed money was pocket change enough that this ex-FA, Brad Matthews, readily allows that he is bootstrapping. But thanks to recent events, Matthews now has triple the capital — about $3 million, up from $1 million — and has a shot at a new monster market — mega-banks like his former employer, J.P. Morgan. Of course, bringing such newfangled technology to banks is a little like selling apps to the natives of Gilligan's Island. But Matthews is undeterred.
The biggest banks are moving apace to make robo wealth management as pervasive as online banking, according to venture capitalists and robo entrepreneurs familiar with the matter.
The linchpin was the avid response to Charles Schwab's market entry in March, combined with a little squeamishness about what happens to the cash behind the scenes to assure corporate profits. See: Schwab tells the SEC its robo-advisor has a 30 basis-point fee and big-time cash allocations held by Schwab Bank.
Other encouraging signs: Vanguard Personal Advisor Services, with its $17 billion, successfully brought out its pilot this month and AAA, the tow truck co-op and car insurer, is apparently starting its own robo arm.. See: Schwab grabs astounding $1.5 billion of robo assets in six weeks, but mostly from itself.
"Essentially they've gone from a 'what is this robo stuff?' to a 'how do I use it?' in very short order," says Will Trout, a financial services analyst for Celent, based in Houston. "There's an element of 'me too' here (when did banks ever lead change?) of course, but let's give the banks some credit."
'I like banks'
Brad Matthews, founder of San Francisco-based robo-advisor Trizic Inc., credits Schwab's release of Schwab Intelligent Portfolios with the influx of banker interest and VC money at his company. The former J.P. Morgan private banker has staked his business plan on becoming the Intel inside of super-regional banks but found prospects brushing him off until March.
"When such a respected company makes such a large commitment, the validation has helped us," he says. "This is going to take strides like mobile banking."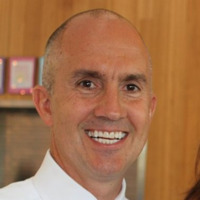 Drew Sievers: Trizic isn't a competitive
threat to the wealth management providers
that are implementing Trizic Accelerator.
But for a start-up to convince the biggest of the big will take some doing, says Alois Pirker, senior researcher at Aite Group of Boston
"I do think the global firms could be prospects for Trizic, however, they will have a hard time with 'betting the bank' on such a small startup," he says. "I would think that they will reach for third party application providers that are tested. The second tier banks will follow the global ones and have the choice between Trizic or a white-labeled robo platform like Betterment Institutional."
But Trizic has a couple bet-the-bank cards to play. A major figure in electronic banking, Drew Sievers, came calling simultaneously with the banks themselves. He is the managing partner of venture capital firm Operating Capital and founder of mFoundry, a startup he recently sold for a virtual price of $165 million to Jacksonville, Fla.-based software-outsourcing firm FIS, which already owned a 22% stake in the company.
Sievers, along with Kelly Rodriques, chief executive of PENSCO Trust, is plowing $1 million into Trizic as part of a $2 million round made by Operative Capital of Sausalito, Calif.
"I like banks," Sievers says in an interview. "I know all the providers to banks."
No threat
Trizic should like banks but guard against falling in love with the big, baggage-laden institutions, according to Trout.
"Does Trizic's engagement with banks represent a strategic decision/pivot away from targeting RIAs? Or is it just an opportunistic move aimed at getting the business of banks, who have deep wallets despite all their problems, and who are hungry for wealth management-driven fee income? The answer to the above questions are important as I believe that the bank space could prove to be something of a rabbit's hole for Trizic and other blended-delivery robos they follow. Short term gain, long term 'meh', you might say. Ultimately, the Trizic model is much more suited to serving the independent advisor." See: Peter Mallouk buys a stake in Trizic.]
That trend is certainly in place, according to Pirker.
" Several of the leading global banks are working on strategies … and those include firms like SocGen, HSBC, or Barclays," he says. "It is early days, but they start to get the idea and have made hires from Silicon Valley. HSBC has brought on board Josh Bottomley as global head of digital. He was previously Global Head of Display at Google. Credit Suisse has hired Holger Spielberg for its Digital Private Banking effort, a former Paypal executive."
In a prepared remark, Sievers says that Trizic is simply walking through an opening door.
"Digital wealth advisory is following the same trajectory as online and mobile banking, and Trizic's disruptive model is well-positioned to bring change to an industry ripe for innovation. Trizic ensures that wealth providers will always own the relationship with clients. Well-known, direct-to-investor sites offering their solution to financial firms, asset managers and RIAs have a direct conflict.
Sievers adds that Trizic does not hazard channel conflict.
"Trizic isn't a competitive threat to the wealth management providers that are implementing Trizic Accelerator." See: What exactly are robo-advisors, why did they steal the 2014 show and what will a 2015 repeat take?.
Channel crossing
But Trout says that the parallels between online banking and online wealth management are not as great as all that — because banks have never solved wealth management offline, never mind online.
"Even today, the bank worldview still revolves around 'channels' and if the banks see automated delivery as just another channel (rather than as core to their service offer), they are going to be disappointed in the outcome, i.e. adoption levels," he says in an e-mail.
Yet Matthews says he is quite familiar with the vagaries of banks and so is Jason Novotny, Trizic's chief technology officer and also worked for J.P. Morgan, but on the technology side.
Before starting Trizic in 2011, Matthews worked with seven mega-clients in Texas with a combined $32 billion to invest as a J.P. Morgan private banker. Before that, he worked at Bear Stearns and Citi Private Wealth making hefty loans to ultrahigh-net-worth investors.
Matthews left J.P. Morgan because he had ideas swirling in his head for improving wealth management.
"Mint.com was doing well and mobile banking was just starting to come about," he says. "We didn't think we could convince our boss. [Jason and I] said: Why don't we do this ourselves. We can go back and partner with them."
Matthews adds: "My wife thought I was crazy. I really liked what I was doing [at JP Morgan]."
No side order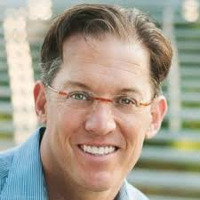 Will Trout: The challenges facing banks
are bigger than Trizic or any
blended delivery platform can solve
The founder of Trizic has been patiently working to win 31 RIAs to his platform and he says he expects a 100 by year's end. His best-known client, an investor, is Peter Mallouk, Barron's top independent advisor. See: Peter Mallouk buys a stake in Trizic.
But he suspects he may have a right product, right time opportunity with the big banks that otherwise might take years to generate a robo product in house.
Matthews makes a distinction between Trizic and the other major player providing private-labeled robo-technology to RIAs — Jemstep Advisor Pro in Los Altos, Calif.
"Where Jemstep leaves off is where we pick up," he says. "It automates account opening, portfolio management, securities trading, rebalancing, compliance reporting and client billing." See: Orion and Jemstep form first big marriage of non-robo and robo software — at advisor behest — to create RIA e-commerce.
But Kevin Cimring, Jemstep's founder and chief executive, asks how Trizic's soup-to-nuts approach can be good for existing RIAs.
"We said: Why would we want to replicate what RIAs are already using? Why replicate what they're invested in? You can offer it to high-net-worth investors or [poorer] millennials. We see it as part of your core practice. We're not just robo on the side." See: Swamped by Tony Robbins' referrals, Ajay Gupta launches national venture with Jemstep and United Capital as notable partners.
Matthews says he respects Jemstep. "I hear nothing but good things about that company." But he also says that the company's willingness to partner with legacy players defeats much of the purpose of automation.
"These legacy software providers are the underlying problem. They're clunky and cumbersome and that simply doesn't scale. Clients end up saying: This doesn't cut it."
How long a runway?
Still, Trout wonders whether Trizic can get past the legacy bank marketing issues related to offering wealth management to a market that is most amenable to signing up the young and web-savvy.
"Millennials won't look to the banks for an automated solution, be it direct to consumer or 'blended'; they hate banks almost as much as they do airlines and telephone companies," he says.
Worse is that Trizic and Jemstep's ability to dramatically streamline may be lost on banks. "Regulatory and technological encumbrances will make it hard for banks to onboard clients sight unseen," he says.
Matthews is confident banks will get onboard sooner than later. "I guarantee, I promise there will be a big institution [using Trizic] in the next 12 months."
But Trout, who spent much of his career in the banking industry, cautions that when it comes to the banking behemoths, it is important to bite off only what you can chew.
"I'm really impressed by Trizic's technological chops and strategic direction," he says. "But I think banks will be hard put to bring to life the capabilities offered by the platform. For that reason, I hope Trizic chooses its clients and partners carefully. Whether Trizic has the capital 'runway' to be able to do this — especially without big VC backing — is another question."
---
Related Moves
November 20, 2019 – 10:19 PM
---
---
---
---