News, Vision & Voice for the Advisory Community
Using a deli-slicer approach, the San Diego liquid alts firm will make KKR billions available in $25,000 portions
May 13, 2015 — 5:55 PM UTC by Terence Hong
Brooke's Note: Mostly for the better, retail clients have faced too many obstacles gaining entree into "private" deals made in smoky rooms on and off Wall Street. But what's happening in the RIA world — leadership by the smaller, faster-growing companies — is happening more and more everywhere. It starts with technology. If you have a laptop, you can rule the world and soon make your website worth more than General Motors. Advisors — if it can be done well — would like to be able to invest client funds in those small atomized companies before they get split like atoms and their value goes nuclear. Here is a good case study of a company working to make that happen. Both the potential returns and the most certainly high fees shock the system. It's the flip side of passive investing, much the way Ben & Jerry's ice cream came to market just as the world was going bonkers for low fat foods. That wasn't necessarily a bad thing, depending on how and when you consumed Chunky Monkey.
Like many entrepreneurs on a mission to bring hedge funds to us hedge-clipping, quasi-affluent types, Jon Sundt has always had a story to tell but not a whole lot of assets to show for it.
The founder and chief executive of Altegris saw his firm gobbled up by Genworth, spat back out and acquired by private-equity investors. His La Jolla, Calif.-based firm managed $3.5 billion in 2012. Now its AUM hovers at about $2.1 billion. according to the ADV. See: VC firm installs one of its own, a Lehman Bros. legend, to get Altegris in gear.
But Sundt's latest deal involving Merrill Lynch and Kohlberg Kravis Roberts & Co. LP offers fresh hope for the stagnant firm — though whether RIAs will jump in on the fun is anyone's guess. Altegris is creating a way for Merrill Lynch brokers to sell slices of Kohlberg Kravis investments that cost as little as $25,000 to investors that meet a mezzanine accreditation certifying they have the money to lose: $1 million of investable assets.
Of course the reason such investments don't appear on the usual brokerage menu relates to the risk in packaging and selling them. But Sundt believes that the force is with this deal.
"There is risk in any product launch but we feel the appetite for this product will mitigate any 'startup' risk," he says in a follow-up email to an initial interview. "We already have seen a strong surge in demand through channels we are talking to."
Meet the barbarian
If any surge materializes, it will relate to KKR, though it has a complex reputation. It is known by most of the public because of the best seller "Barbarians at the Gate" about KKR's 1988 black-hatted purchase of RJR Nabisco for $25 billion. The deal was known to earn KKR big fees, but not for its investors. It became exhibit A of the despicable practice of borrowing big money, firing thousands of employees and selling off hard assets to repay the debt. See: Ex-KKR capitalists reach the RIA gate by taking a $30-million stake in United Capital.
KKR has since acquired household-name brands like the Bank of New England in 1991 and Regal Cinemas in 2000. Over the years, KKR has employed a more nurturing approach of restructuring firms rather than slaughtering them. KKR uses "first 100 day plans" and management consultants as a means of quickly improving the firms it acquires. See: A barbarian no more
In the past, investors wanting in on the KKR game faced an obstacle: minimum investments in KKR tend to start at $5 million.
Altegris' new KKR Commitments Fund acts more like a fund of funds in which Altegris will invest in multiple KKR products, with research and development performed in conjunction with StepStone. See: How the alternative investments category got bastardized and why that's a shame.
Two and 20 plus
Altegris, which has 80 employees, charges 1% to 1.5% of assets in addition to the fees normally in the underlying KKR products — up to 2% of assets, and 20% of the gains. Of course, that doesn't include what the client's financial advisor chooses to layer on top. Though the fees are shocking in the context of mutual funds, the implication is that you get what you pay for. Sundt claims that $1,000 invested in private equity 27 years ago is now worth $38,000.
Other value includes getting relatively non-correlated assets into a portfolio, no capital calls, no K-1 form tax concerns and the cash that is put to work quickly. Though there are lock-ups that make this product illiquid, and there is no secondary market for consumers to unload the Altegris products, according to Sundt. In a statement, the company explained a reference to secondary markets in a previous version of this article in this way: "The [Altegris] Fund intends to acquire interests in KKR and other investment funds for its investment portfolio through acquisitions of interests via the secondary markets (in addition to primary offerings and co-investments)."
Altegris inserting itself between Merrill Lynch and KKR signals executive confidence along with the shouldering of some risk, according to Jim Dowd, founder and managing director of North Capital Private Securities, based in Salt Lake City, which distributes private funds and the securities of private companies.
Middleman risk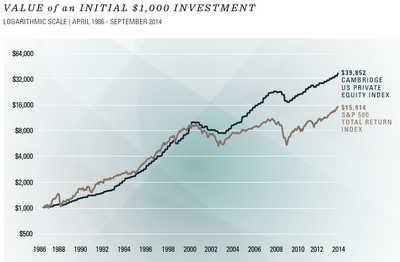 Jon Sundt says $1,000 invested in
private equity 27 years ago is
now worth $38,000.
"There seems to be risk. What if the market tanks in the next few years and investors have lost 50% of value on paper, while still having to pay Altegris' management fees and costs, i.e. legal, marketing, etc.?"
Asked whether Altegris is taking any principal risk in this deal — i.e. holding inventory — Sundt responds by e-mail: "Any given time period there are multiple choices of offerings available through purchase directly through KKR in primaries and co-investments, and on the "open market", with KKR's collaboration, for KKR secondaries. This gives us a diverse set of choices as the fund grows and we deploy capital." [We think that that explanation translates to 'no' and we are awaiting clarification.]
But Sundt expects high demand for the Altegris KKR products.
"Our exclusivity among the large wirehouses is with Merrill Lynch for six months," he says. "This collaboration was based on strong perceived demand in the channel, and our desire to focus our sales efforts for time and efficiency. We also will be offering this fund through independent channels in the very near future."
A Merrill Lynch executive associated with distributing this product offered to be interviewed but has yet to make himself available. We will add thoughts here if that changes.
Avoiding conflicts of interest
Big changes at Altegris have positioned it to take more calculated risks. Genstar Capital and Aquiline Capital Partners, which picked up Altegris as part of their purchase of AssetMark, are likely to encourage a more aggressive style of management than Altegris' previous owner, insurance giant Genworth. Altegris also hired itself a Wall Street wolf in Jack Rivkin, a former Lehman player, last year. See: VC firm installs one of its own, a Lehman Bros. legend, to get Altegris in gear.
Altegris enjoys other advantages as a third-party firm. Dowd adds.
"Merrill Lynch before the Bank of America acquisition, Goldman, UBS, JP Morgan, Deutsche and several independent broker-dealers all have the ability to offer the same types of offerings through private feeders, which can be put together at a far lower cost than a registered offering," he writes in an e-mail.
Dowd goes on to cite three upsides using a firm like Altegris as a middle man might confer on Merrill and other wirehouse broker-dealers.
Scale: Altegris can sell through all B-Ds, whereas a home-grown product can only be offered through the wirehouses' own channels.
Operational efficiency: Altegris is good at this business. It can create, distribute and manage feeder products in a more cost-effective manner than a Wall Street firm.
Independence: It may be easier for a wirehouse to sell an Altegris product than a house product at a time when there is so much focus on conflicts of interest in the broker-dealer/advisory business. See: 7 reasons why warehouses shouldn't milk the old business model.
Beyond Merrill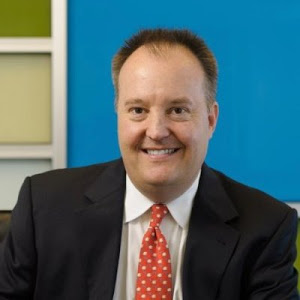 Jim Dowd: These risks are very
real.
Sundt is currently seeking ways to distribute the product beyond Merrill Lynch's high-net-worth clients. RIAs buying into the master fund will pay the same management fees compared to retail investors, who will be investing in a feeder fund.
Customers of RIAs investing in the Altegris Fund will pay the management fee charged by Altegris Advisors is a flat 1.2% of net assets—without sliding scale or range. Advisors affiliated with independent broker-dealer channels that access Feeder Fund shares pay more fees and expenses. Additional fees and expenses will vary depending upon whether investors access platforms that access Master Fund shares, or via
As of June 30, 2014, KKR's AUM was reported at $79.7 billion. See: Ex-KKR capitalists reach the RIA gate by taking a $30-million stake in United Capital.
Niche for wealthy investors
One facet of the higher-risk, higher-reward makeup of the Commitments Fund is a two-year lockup on all investments. This is a departure from the overall trend in the alternative investments industry — in fact, a step in the completely opposite direction — which continues to favor liquid alts, a product that Altegris took part in pioneering See: A more liquid alternative to alternative investments catches on.
Dowd notes that the KKR Commitments Fund is not actually a game changer. Many of the same high net-worth individuals targeted by Altegris' newest fund would have had access to private-equity holdings over the past decade or so via asset management feeder funds offered by Goldman Sachs, Lehman Brothers and, of course, Dowd's alma mater, Bear Stearns.
Nevertheless, Dowd sees a niche market for this product: "There are not a whole lot of other retail products out there catering to this specific asset class. This may suit some high-net-worth clients who are particularly interested in private equity, hedge funds, or other asset classes, but who are unable to achieve these objectives via direct investments." See: Buy alternative investments and get over Madoff, especially as interest rates threaten to rise: columnist.
Robert Isbitts of Sungarden Investment Research is less impressed: "By attracting new money with a lockup, it gives you flexibility you did not have if your existing investors panic cause a run on your assets. Naturally, the little guy holds the bag. See: How the alternative investments category got bastardized and why that's a shame.
No representative for KKR could be reached for comment as this article goes to press.
Bubble alert?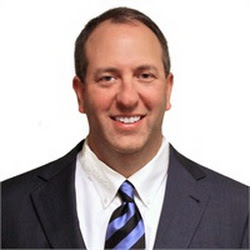 Rob Isbitts: As for the low
minimum investment, this may be the
biggest indicator that private equity is
peaking or has peaked.
Isbitts derives an alarming portent from the KKR-Altegris arrangement, thus far solely on behalf of Merrill Lynch brokers and their clients.
"As for the low minimum investment, this may be the biggest indicator that private equity is peaking or has peaked. We have all heard about how money is flowing out west like water under the Golden Gate Bridge. In my experience, whenever the exclusivity of firms like KKR courts retail investors and retail advisors, it means one of two things: The beginning of the end of the speculative bubble or the players are concerned that they will have liquidity issues in the foreseeable future and want to pad themselves with retail inflows that they can hold on to for a while."
He continues: "This is another shining example of a powerful, disturbing trend I see developing as it did circa 1999 and 2007. It's as if people are getting bored with equity returns so they are looking for the next hot thing. See: Why the only thing bigger than the bond bubble is the bubble of bond doom-sayers.
Dowd sees a similar dynamic: "This is not unlike investors looking into private REIT's, assuming there may be higher yields compared to public products. I don't think history has backed this up."
Reward v. risk
However, Dowd notes that the relatively high fee structure of the KKR Commitments Fund, as well as the initial lockup period of two years are not unusual in the world of private equity. See: The alternative investments sales cycle for RIAs got longer but marketing patience got shorter.
If Altegris can survive the layers upon layers of fees, Altegris' KKR Commitments Fund may gain favor among some of the wealthiest one percent. Sundt cites a historical 2.5 to 1 outperformance of private equity, which may justify the fees in the long run.
Still, reward and risk go hand in hand.
"Yes, these risks are very real," Dowd says. "But they are intrinsic to the asset class, not specific to this fund. The risks are higher to the extent that the fees and expenses are much higher in a registered feeder fund than in a direct institutional fund."
---
Mentioned in this article:
Altegris
Manager Research
Top Executive: Jon Sundt
---
---
Share your thoughts and opinions with the author or other readers.
jim sundt said:
June 6, 2018 — 9:30 AM UTC
---
---