News, Vision & Voice for the Advisory Community
Front-running is real concern for the likes of American Funds or Fidelity Investments but not for little guys with no track records
May 11, 2015 — 7:32 PM UTC by Lisa Shidler
Brooke's Note: There's a giant game of chicken going on in investment products involving ETFs. Companies like Fidelity Investments and American Funds have shown public determination to get into the business of actively managed exchange traded funds. But it also appears that they are willing to engage in high-stakes brinkmanship with regulators to hold off until they can get it done on their own terms — namely, keeping proprietary trade moves out of sight of the public. There is a second game being played by Eaton Vance to accept a hybrid ETF product — a bone thrown out by regulators — which it in turn is licensing to other asset managers. See: An outflow-plagued American Funds holds its ETF fire until it can resolve the vehicle's front-running exposure, which defies a resolution. These NextShares are the best of both worlds — or the worst depending who you are and how you see things. This article is mostly about a third group of entrepreneurs who are willing to use the exchange traded funds vehicle on regulators' terms. These active ETFs are run by small players but with signs of big success, partly thanks to their smaller size and scantier track records. Pay attention. We have seen this RIA movie before — the one where the small guys find a crack in the big-guy wall and exploit it to the tune of trillions of dollars.
Legacy mutual fund firms shy away from producing actively managed ETFs because of two franchise-threatening drawbacks: Opportunistic traders getting a window into their picks and piggybacking on the proprietary research that went into choosing them — not only for the exchange traded funds but for cash cow mutual funds.
But despite — and because — of their size, a few under-the-radar RIAs, have launched actively managed ETFs by creating workarounds that prevent outsiders from poaching intellectual capital or jumping ahead of their planned trades.
Tuttle Tactical in Stamford, Conn., which manages about $225 million in assets, launched an active ETF in February and rebalances it about three times a week. Principal Matt Tuttle says they've had no problems with front-running. He thinks investors will discover it's easier and cheaper to simply invest in the ETF rather than try and mimic it. See: New company will allow RIAs to manufacture ETFs.
"Are investors really going to spend all of their time trying to figure out what these firms are buying and selling? Even though there is complete transparency, there is a lag. We're making trades today and they won't be reflected until tomorrow. You've got a 24-hour lag."
Tuttle Tactical holds the bulk of its assets with TD Ameritrade and also uses Schwab Advisor Services, Fidelity Institutional Wealth Services and Scottrade Inc.
Manager magic
Mazin Jadallah, chief executive officer at AlphaClone based in San Francisco, says his firm hasn't had any issues with front-running. AlphaClone uses an active approach in a passive fund, rebalancing every 90 days.
"We're in that gray area of active and passive. We have a very rules-based approach and we're seeking alpha just like an active strategy. But because it's rules-based and uses indexes we can launch under passive."
AlphaClone, which has $140 million in assets, pivoted from research in 2010 to begin managing assets and launched ALFA ETF on May 31, 2012.
Jadallah says AlphaClone's ETF-picking formula discourages front-running on the part of rivals.
"We're trying to identify which managers have true selection skill. Our methodology has us re-scoring managers every six months. People fall in love with managers but we use a quantitative score every six months and we don't fall in love with managers, we just re-pick them."
High-quality problem
Many small ETF players simply don't have the recognition to warrant front-running — and claims that this obscurity represents an advantage need to be taken with a grain of salt, according to ETF analyst Ben Johnson at Chicago-based Morningstar, Inc.
"They're failing the brand-recognition tests and track-record tests. They'd love to be large enough of an institution where they were concerned about front-running. That would be a high-quality problem for them to have but they don't have the front-running problem because they don't have proven brand and they don't have proven track records." See: Why most RIAs bent on launching in-house ETFs should swallow hard and start a mutual fund.
"About half of the offerings are bond related, which are much harder for the average front-runner to replicate," he says.
Big firms, big problems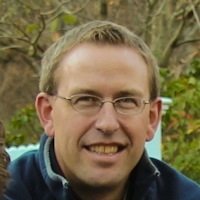 Jonathan Isaac: We read every day
that ETFs are the only way
to go and active management is
dead, but we're saying we can
level the playing field.
Many of the best-known mutual fund firms are still grappling with how they're going to handle active ETFs. Boston-based Fidelity Investments has active fixed-income ETFs but not equities. American Funds, owned by Los Angeles based Capital Group Cos., has toyed with active ETFs but so far has held off on such a product. See: How Fidelity is locking arms with BlackRock and appealing to RIAs to fend off a Schwab ETF threat.
American Funds first sought regulatory approval for ETFs in July 2014. At the time, American Funds applied for permission to release a non-transparent active ETF and a transparent active. Later in 2014, the SEC rejected another firm's bid for a non-transparent ETF and American Funds removed its request for the non-transparent ETF, keeping the transparent request on file. See: An outflow-plagued American Funds holds its ETF fire until it can resolve the vehicle's front-running exposure, which defies a resolution.
American Funds spokeswoman Amy Friend declined to comment for this story other than noting that her firms plans for active ETFs remain in limbo.
Fidelity spokeswoman Sophie Launay also declined to comment other than to say: "With regards to active equity ETFs, Fidelity has filed an application with the SEC requesting exemptive relief to operate non-transparent actively managed equity ETFs. Beyond that it is premature at this point to comment further," she wrote in an e-mail.
But Justin Carbonneau, a partner with Validea Capital Management LLC in West Hartford, Conn., which launched an active ETF in December, says it is not surprising that big firms, beset with an innovator's dilemma , continue to toe the edge of the active-ETF swimming pool — because of what is both seen and unseen from outside.
"They don't want to cannibalize the existing business," he says. "Fees in the ETF space are lower than in the mutual fund world. If Fidelity launches a new ETF, the track record starts from day zero on the new ETF. A lot of Fidelity funds have 10- to 15-year track records that can't be used to market a new ETF."
Validea manages $900 million in assets.
ETF-mutual fund mix
Although the SEC has yet to approve a non-transparent ETF, it did, last fall, allow an exchange-traded managed fund, a cross between an ETF and a mutual fund. The fund is technically not an ETF and is dubbed an exchanged traded product by the SEC.
An exchange-traded managed fund is actively managed but is not transparent like ETFs. Boston-based Eaton Vance Management was the first company to get a green light from the SEC for such an exchange-traded product. See: Criticism of ETFs is based on fear more than factual basis: columnist.
Eaton Vance, through its subsidiary Navigate Fund Solutions, intends to license NextShares, its hybrid product, and has inked nine licensing deals including one with Boston-based investment manager Pioneer Investments. See: Fidelity will soon charge a big fee to small advisors.
The fund is the best of both the ETF and mutual fund worlds, says Jonathan Isaac, managing director of product strategy at Navigate Fund Solutions
"It copies the best features in the actively open ended mutual fund with professional management and combining those with great features and mechanics of ETFs."
He adds: "With the lower costs of NextShares we can level the playing field between active and passive management," Isaac says. "This makes active management more competitive with passive."
As for front-running, the practice thrives and remains a big deterrent to producing active ETFs, according to Isaac.
"If anything it's more prevalent today than ever before. Just one percent of the overall ETF universe is active and that tells me if it was the Holy Grail everyone would be doing it."
NextShares will be about 63 basis points cheaper than mutual funds and won't carry 12(b)1 fees along with them.
Always on a Friday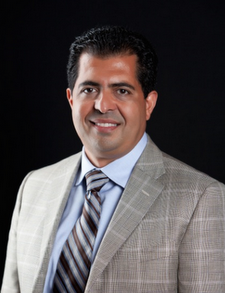 Mazin Jadallah: We don't fall in
love with managers, we just re-pick
them.
Still, Carbonneau argues an Eaton Vance-style hybrid fund isn't necessary. His fund trades once a month — always on a Friday. And, his firm doesn't trade half a position. Instead, his firm buys or sells everything of one position.
"Even though we're active, we always make changes on a Friday and it's a 28-day-cycle and we're changing 10% of the portfolio each month. When we buy a stock, we take a full position. We're not slowing working into a position. There's an argument with hedge funds or Buffet that they're managing billions and they start to slowly add a position. We sell all of the position or buy all of the position at once," he explains.
He adds: "On the day we trade, we make the changes in the portfolio selling the stocks that have fallen in score and buying the better scoring idea. The following day, the portfolio changes are updated on our holdings page and if someone was trying to piggyback on our strategy, they would have to take our list of holdings, compare it to the old list. So anyone trying to do that would be buying and selling after we trade in the ETF."
He also points out that Validea, which manages $900 million in assets, including two Canadian funds the company sub-advises, uses a series of quantitative models and is an actively registered strategy. The ETF has $22 million in assets currently. for, the company .
Validea started up in 2003 as a researcher and began shifting to managing assets around 2005.
---
Mentioned in this article:
---
---
Share your thoughts and opinions with the author or other readers.
Stephen Winks said:
May 11, 2015 — 8:58 PM UTC
The promise of active ETFs will not take advisors where they want to and need to go.
There are top performing active managers that have 20% or less portfolio turnover, which means much thought is given in putting on each investment position. There is a difference between traders and investors. Warren Buffet being an exemplary investor. Traders as a rule are rarely consistently top performers. The active ETF innovation is important but not because transparency encourages front running which is a traders game. There is a misunderstanding in professional ranks of how a manager goes about efficiently and effectively constructs portfolios. We continue to confuse trading (brokerage suitability duties) with investing (advisors fiduciary duties) , never learning from one generation to another.
There is a real problem with conventional mutual funds as individual client holdings data is not available which preclude continuous comprehensive counsel required for fiduciary duty. It is impossible to manage through mutual fund product packaging to manage in real time investment values in real time like risk, return, cost structure, tax efficiency, liquidity, time, etc. essential for the advisor to fulfill their ongoing duty of loyalty. This vigilance is essential for public trust as required by statute, yet is not a consideration under a suitability standard.
A more modern approach to portfolio construction is required going forward if professional standing and fiduciary duty is to be supported. This will make real time buy/sell manager research for 20 bps or less the most dynamic portfolio construction tool existent that is (1) low cost, (2) totally transparent, (3) does not entail redundant account administration cost at the product, trustee, and client levels that adds no value, (4) facilitates the professional management of an incredible degree of portfolio detail, not possible in a mutual fund. This is how our top private trust banks construct portfolios. Active ETFs are a nice innovation particularly in fixed income, but do not lead to high level portfolio construction of real time buy/sell research of managers.
The industry is not paying attention to professional duty which is the game changer for advisors to win market share in the best interests of the investing public.
SCW
Stephen Winks
Paul said:
May 11, 2015 — 11:28 PM UTC
Interesting read. I figured American would eventually get into the ETF business.
Many years ago I began using iShares to construct portfolios. When they first launched the Morningstar Series I thought it looked like a very good idea. It has turned out to be one of the best choices I have made in 21 years in the business.
I welcome active management. It may turn out to work quite well. Especially in the Fixed Income environment.
Best
Paul
---
---