Peter Lawler: We've invested a lot of money in our technology platform and have multiple APIs, which cater to those firms. Those firms don't like paper.
Brooke's Note: Asset custody is a netherworld that is everywhere and nowhere all at once. As such, they occasionally pop up from nowhere, as was the case with State Street's RIA unit. Other good custodians that don't make the news include: Trust Company of America, Trade-PMR, Folio Institutional and Shareholders Service Group Inc.. Talk to the RIAs that use these firms. They really like them and recognize them for ably filling niches. But it turns out there was one more niche, perhaps the mother of them all, and Apex Clearing is making a righteous bid to fill it.
A dark horse has taken an early lead in the race for the custody of rapidly accumulating robo assets — an unorthodox custodian with a troubled past due to its previous incarnation as a unit of scandal-scarred Penson Worldwide.
Apex Clearing Corp. was pitching and signing on leading robo-advisors like Wealthfront Inc., Betterment Inc., Robinhood and Personal Capital Advisors Corp. while custody giants like Schwab Advisor Services and Fidelity Institutional Wealth Services were just ramping up their online features a few years back. The Dallas-based firm enticed the robos with discount pricing combined with the paperless features they were seeking.
"The bottom line is Apex was willing to be aggressive on pricing and flexibility. Anytime someone is rolling out with new technology, firms that are established are typically less flexible," says Steve Lockshin, founder of B+ Institutional Services LLC of Leawood, Kan.; New York-based Convergent Wealth Advisors; and Los Angeles-based AdvicePeriod. See: Fidelity and Betterment sign a deal with Steve Lockshin and Marty Bicknell as groomsmen at the altar.
And custodians that adapt most quickly to this thriving new business model stand to gain big time, says Rob Foregger, co-founder of robo-advisor NextCapital Management LLC of New York and founder of "phono" advisor Personal Capital in Redwood City, Calif. See What exactly are robo-advisors and why did they steal the 2014 show and what will a 2015 repeat take?
"In digital advice, Apex is clearly in the lead position but as the market evolves and digital advice becomes assimilated into the entire industry it's hard to imagine these other players like Schwab, Fidelity, TD Ameritrade and Pershing won't follow suit in what they're doing."
Not cheap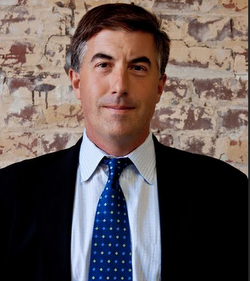 Rob Foregger: More and more custodians
are waking up to the reality
that for the digital advice players
there are specific cost issues and
API issues.
Apex is not a custodian per se but a clearing firm and broker-dealer. Industry leaders say Apex appealed to robo firms whose razor-thin margins make every penny count. See: Thoughts on 'robo-advisors' served cold, compliments of Kitces and Waymire.
The firm declines to spell out how its prices compare to the de facto 20 basis points RIAs pay traditional custodians, but Peter Lawler, director of client development at Apex, takes issue with the perception that its defining feature is its low prices.
"We do not view ourselves as the low-cost provider. We have actually raised prices substantially since 2012," he says. "Our model is quite sustainable. We can never compete from a dollar standpoint against Schwab. We are a small independently owned clearing firm. We react fairly quickly and make decisions very quickly. We're very tech driven and have our ear to the ground. We'll continue to be on the cutting edge of where this business is growing."
Apex has about 750,000 accounts and does not release its assets in custody.
Second wave of robos
While the Apex brand is fairly new to the industry, its predecessor, Penson Worldwide, is all too well known due to an epic disaster in 2011 when it disclosed it held millions of dollars worth of potentially illiquid bonds issued by a horse-racing track operator tied to one of its directors. In summer 2012, the firm began rapidly selling off assets. Chicago-based investment firm Peak6 Investments LLC snapped up most of those assets, including its clearing house/broker-dealer unit, which it christened Apex. Penson filed for bankruptcy in 2013.
Lost in the headline buzz was the fact that Penson had made a name for itself among early online brokers such as TradeKing and Zecco back in 2010 and 2011. While Penson's assets sold at bankruptcy, new management at Apex was in position to start wooing over the second wave of robo firms by offering its low cost and effective technology.
Will Trout, senior analyst with research and consulting firm Celent's wealth management practice, says the defunct Penson had a knack for packaging its technology to online firms such as CyberTrader and thinkorswim.
"In fact, Penson pioneered automated clearing and custody, and was an early mover in terms of automating account-opening and the ability to manage fractional shares. Apex has built on the legacy of the bankrupt Penson, becoming one of the first fintech custodians — or rather the custodian of choice, for Betterment, Wealthfront, Personal Capital, and providing a soup-to-nuts range of services for the robos including automated account opening, authentication, trading capabilities." See: Online RIAs will mostly fail — and here are 10 reasons why.
Now, Apex must maintain its low cost and its technology edge as Schwab, Fidelity and TD Ameritrade, with their enormous resources, play catch-up.
Trout suspects that Apex's future could be dependent on how robo advice changes in the future. If it breaks in the direction of blended models created recently by Orion Advisor Services, LLC partnering with Jemstep Inc. or Envestnet Inc. and Upside joining forces then, he thinks Apex may struggle. See: Envestnet buys baby robo-advisor to add 'last mile' to its grown-up platform.
"Apex may be out of luck. Apex's value proposition is less oriented towards an 'out of the box' solution for small RIAs, which a firm like Schwab is ideally positioned to provide for its RIA network, ditto for Fidelity via Betterment. Apex is more geared toward working directly with robos to provide a full digital offering that includes automated account opening but also options trading and other more sophisticated functionality. Here, Apex also has advantages related to its size. It is more nimble and able to customize for the robo client and can compete effectively on price."
API ready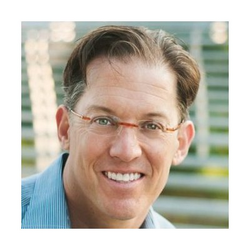 Will Trout: Apex's value proposition is
less oriented towards an 'out of
the box' solution for small RIAs,
which a firm like Schwab is
ideally positioned to provide.
Foregger is more sanguine about the future of Apex.
"In addition to Apex's low-trading costs, critical to cost management, Apex is also known for its API-based web services to allow digital RIA's to be able to fully consume online account opening and funding, as well as ongoing money movement and account functionalities. While the traditional larger custodians are becoming more API-based, Apex is one of the pioneers in this area—allowing the digital RIA to control the user experience, streamline operational activities and reduce servicing costs."
The bottom line is the robo-advisors are looking for different features in a custodian than conventional RIAs, Foregger says.
Still, he acknowledges that a traditional custodian might put RIAs and clients at ease. "If all else was equal, the consumer and digital advice players would rather select a traditional custodian, but cost issues plus the lack of API capabilities is restricting the digital advice from being able to use the traditional custodian."
Now, the question is whether traditional custodians are fully ready to embrace the robo-firm model.
"I think more and more custodians are waking up to the reality that for the digital advice players there are specific cost issues and API issues and some are trying to roll-out a more custodial construct with these features," Foregger says. "The general custodians aren't saying we won't take your business. What they're saying is we've got to operate at a different cost structure and be able to consume all of the custodial movements and do straight-through on-line account opening and straight through on-line funding. These walls are being broken down. The traditional custodians are starting to get there but it's been a slog to get there." See: RIAs in the catbird seat to leverage straight through processing in 2012.
Big guys in the game
Clearly, the more traditional custodians aren't sitting still and are, in fact, jumping into the robo fray. TD Ameritrade Institutional works with a number of robo-advisors including Balance Financial, Blueleaf Advisor, Jemstep, Modestspark LLC, NestEgg Wealth, Oranj, Orion Advisor, Trizic, Upside Advisor, and Wealth Access Inc.
TD also provides custody to firms that have developed their own online advisory services, including Edelman Online, eSavant, Financial Engines, Financial Guard LLC, FutureAdvisor and SigFig.
Providing online services and open-API is nothing new to TD Ameritrade, says Jon Patullo, managing director of technology solutions.
"From our perspective, we've been able to do this forever. When we built our open API in 2011, we really positioned everything open architecture and for advisors to have the choice to work with the system that best fits their needs. Advisors really appreciate the choice and flexibility and that's where we're seeing a lot of success." See: Third-party vendors vouch for TD Ameritrade's API at first general session.
Patullo says his firm offers competitive pricing.
Meanwhile at Charles Schwab, spokesman Greg Gable hinted that his firm will be revealing details about robo custody this quarter when it launches its own Institutional Intelligent Portfolios for advisors. See: Trade publication critiques the inhumanity of Schwab's robo advertising.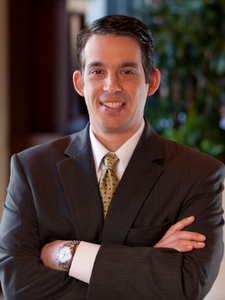 Jon Patullo: From our perspective, we've
been able to do this forever.

Fidelity spokeswoman Nicole Abbott says her firm is active in the robo arena as well: "Fidelity currently custodies assets for several digital advisors and we've been in discussions with a number of others to provide both clearing and custody services."
B-to-C edge
Tradier Inc., a broker-dealer based in Charlotte, N.C., is working closely with Apex by helping create tech-in-a-box capabilities for RIAs ready to jump into a robo effort, says Dan Raju, chief executive officer and co-founder of Tradier. On April 23, 2014, Tradier Inc. announced a Series A round of financing led by Devonshire Investors, a private investment firm affiliated with the owners of Fidelity Investments.
Raju is partnering with Apex because he knows he won't be competing with the firm as is the case with some of the other traditional custodians.
"At the end of the day, the Fidelitys and Schwabs of the world are all B-to-B players. If you're launching a new product, competing with them may not be the best choice and not the best destination for your assets. The reason Apex is the best choice is they've done a quite a lot with technology and it makes it a great choice for someone launching a robo."
Raju is excited about helping RIAs create quicker and easier-to-use digital advice options.
"We've taken away all of the heavy lifting and we're offering products for advisors to create the next generation electronic advisor. For the first time in the industry, you can launch a product without having to do heavy lifting that people spent years doing," Raju says.
Working with Tradier
For his part, Lawler sees the Apex-Tradier partnership as a way to move his firm further into the RIA arena.
"They have very good ideas. They're forward-thinking and make us a better clearing firm. I'm impressed with Dan's vision and the energy he brings to the business and they are forward thinking on a technology. The RIA space was one of the areas we saw as growing fast and having Tradier as a client is a big step in direction."
Apex will continue to bolster its technology, Lawler says.
"We cater to fintech firms coming into the marketplace. Mostly self-directed broker-dealers who provide websites and options. We've invested a lot of money in our technology platform and have multiple APIs, which cater to those firms. Those firms don't like paper."
---
---
---
Lamontber
Goog article! Like )
Take for free trust base of forums with Pr from 1 to 9.
Download file(8 769 trust forums with PR and alexa rank )
Incrise your positions and get more trafic!!!