News, Vision & Voice for the Advisory Community
What the Mariner CEO promises the Boston giant is that the 'S' word -- segmentation -- will only apply to advisors, not clients
April 9, 2015 — 7:33 PM UTC by Brooke Southall
Brooke's Note: If there's a genius to this deal, it's the level of referral that Marty Bicknell will receive via fellow RIAs. They come with the blessing of fellow fiduciaries. It seems that this could be a good deal for the end investor, too. If Bicknell's new mass-affluent offering isn't up to snuff, he will be accountable to colleagues who know when people they refer are getting good service. Fidelity may deserve some praise here for continuing to show faith in third parties with only glancing self-interest. It reminds me of recent Fidelity deals with Betterment and Live Oak.
When Marty Bicknell formed FirstPoint Financial in 2013, he knew that someday it would face a giant marketing challenge — to acquire a high volume of smaller investors without the high-dollar advertising budget of behemoths like Schwab or Vanguard. See: Marty Bicknell jumps into the mass market with no 'robo-advisors' and a missionary zeal.
Now the chief executive of Mariner Holdings, Inc., a $36-billion assets-under-management company of RIAs in Leawood, Kan., has a serious crack at making that happen for its mass-affluent subsidiary with the help of Fidelity Investments. No minimum investment is required.
Fidelity will encourage its 3,000-some RIAs who use Fidelity Institutional Wealth Services with a combined $500 billion or so of assets (Fidelity does not disclose these amounts), to refer smaller investors to FirstPoint.
Bicknell is betting that these RIAs will deliver a steady flow of such clients and he should know: he is the owner of several of those RIAs. Mariner Holdings consists of Mariner Wealth Advisors with $12.5 billion in AUM, and Montage Investments LLC with $23.5 billion in assets. Montage Investments owns FirstPoint Financial.
Mass-affluent dilemma
"[RIAs] stumble upon these opportunities all the time," Bicknell said, in an interview at the Battery Park Ritz-Carlton during the Tiburon CEO Summit in New York City.
Indeed, advisors are highly motivated to refer uneconomical clients; it relieves them of the need to shrug their shoulders at a low-AUM customer or — worse yet — of the need to refer them away. See: Marty Bicknell jumps into the mass market with no 'robo-advisors' and a missionary zeal.
And FirstPoint will reward them generously into the bargain. Fidelity RIAs get 35 basis points off the top on revenues derived from a referred client's assets. FirstPoint gets the rest of the 100 to 125 basis points. Fidelity gains by getting custody of FirstPoint assets in many cases.
"If an advisor that custodies with Fidelity were to sign an agreement with FirstPoint, those client assets would most likely be custodied with Fidelity," says Fidelity spokeswoman Nicole Abbott.
Custodians typically earn 15 or 20 basis points on assets parked in their care. The fees do not include brokerage commissions, transaction fees, and other related costs and expenses. The client pays them on top of management fees, according to the FirstPoint ADV.
Know your advisor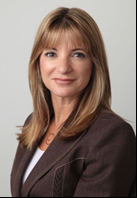 Kelli Cruz: Most RIAs don't do
good segmenting so everybody gets everything.
The client that makes the most
noise gets the most service.
Through this FirstPoint-Fidelity arrangement, low-ticket clients will receive financial advice and handholding commensurate with richer investors, according to Bicknell.
"It's not a call center," he says. "You know your advisor."
Fidelity has been seeking a way to efficiently and effectively serve more mass-affluent clients. Citing his company's internal research, David Canter, executive vice president of Fidelity Investments, who was also present for the interview in New York, says that 45% of financial advisors have no plans to target emerging and mass affluent investors over the next five years.
For the 55% of advisors who plan to provide mass-affluent advice themselves, FirstPoint is not the way to go, Bicknell says. "If an advisor has a mass affluent solution, we're probably not for them."
Ready to roll
A golden rule of building a successful wealth management business is to segment clients. But that practice is often associated with providing a lousier level of service to lower-AUM customers.
Too often it's just the opposite — too much service goes to people who pay too little, according to Kelli Cruz, principal of Cruz Consulting of Mill Valley, Calif.
"Most RIAs don't do good segmenting so everybody gets everything," she says. "The client that makes the most noise gets the most service."
Bicknell says the difference in this case lies in where the segmentation occurs. "What I don't like is segmentation of the service level. We segment our advisors." See: Marty Bicknell buys a $1.1 billion RIA that serves the mass affluent, and taps credit for the first time.
The rollout of the client acquisition strategy through Fidelity follows a pilot period with RIAs to get kinks out.
"Now we're confident to let others use it," says Bicknell.
---
Mentioned in this article:
Mariner Wealth Advisors
RIA Welcoming Breakaways, RIA Serving Endowments/Foundations, Advisory Firm
Top Executive: Martin C. Bicknell
---
---
Share your thoughts and opinions with the author or other readers.
---