As $160-billion CAPTRUST makes a snack of $10-billion Pensionmark, Fielding Miller accelerates his roll-up plans with a liberal structure
The Raleigh, N.C.-based firm's willingness to buy 49% reduces 'weird' and may set the stage for life as more of a 401(k) franchisor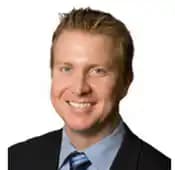 Troy Hammond: If we sold our enterprise to CAPTRUST, I think it would have felt weird to our advisors.
---
---
Mentioned in this article:
LPL Financial
RIA-Friendly Broker-Dealer, RIA Welcoming Breakaways, Advisory Firm
Top Executive: Dan Arnold
---
---
---
Stephen Winks
Fielding Miller has brilliantly built CapTrust on the inability of our largest institutions to support advisory services, professional standing and enterprise management at the advisor level. There is plenty of room for industry innovation given much of the industry is not structured to either (1) render advice or (2) to have ongoing accountability for recommendations against objective, non-negotiable fiduciary criteria— essential for professional standing. In a effort to give advisors control over their value proposition, cost structure, margins and professional standing, CapTrust gains an autonomous growth vehicle in PensionMark that is synergistic but not as tightly managed. Advisors with ten billion will join CapTrust, advisors with $100 million will likely join PensionMark. By interjecting the cut that a third party like PensionMark will take does not hurt CapTrust and it gains accelerated growth without the growth pains of accommodating less accomplished advisors that require more support, resulting in a happy marriage for both firms. Let's be clear, PensionMark bears quite a burden in the execution of this model which has been vetted by CapTrust..
Wirehouses and TAMPs should pay attention as a far higher level of counsel at lower cost is in the makings and allusive scale and professional standing are about to be achieved at the advisor level in ways not possible in a brokerage or banking format.
SCW
Stephen Winks