Voya will spend $300 million to $350 million over three to four years on behalf of the entire firm and retirement will get a portion of that money
Brooke's Note: There are four things that a 401(k) executive cannot do in today's market: 1. Lose big accounts; 2. fail to bring on big new accounts; 3. add more to overhead than you subtract; and 4. fail to have new ideas to solve an onrush of new challenges. It is unclear where exactly Maliz Beams fell short — either in her own mind, if she truly resigned, or in the mind of Rod Martin who may have suggested she move along. But the hire of Charlie Nelson was no doubt executed with these four items in mind. Nelson is a legacy executive who has been around for decades but Voya is betting he is not old school. He's a few years younger than Beams, but, more importantly, he may have more than a little something to prove.
Six months after removing the head of his retirement business and absorbing her duties, Voya Financial chief executive and chairman Rodney O. Martin Jr. has replaced Maliz Beams with a 401(k) talent who was available by a twist of corporate serendipity. See: What's behind the sudden exit of Voya's top 401(k) exec, Maliz Beams, and her replacement by the firm's CEO, Rod Martin. At the time of her departure, the then 58-year-old Beams' Voya compensation was $4,370,007, according to Bloomberg.
Martin secured the services of Charles P. Nelson, who served as the head Great-West Lifeco Inc.'s retirement division for more than three decades but who had been passed over twice for promotion.
Industry watchers had Nelson pegged as heir apparent to take over Great-West Lifeco but in March 2014, Fidelity legend Bob Reynolds took the post. See: Fidelity's old 401(k) mastermind, Bob Reynolds, gets a merger, a promotion and a stronger hand to compete with his old employer.
Uncertain prospects, big plans
As chief executive, Nelson will bring his decades of experience to bear on creating a 401(k) brand identity for New York-based Voya's retirement division and completing a turnaround of the often overlooked giant that is finding its footing after its 2013 initial public offering. See: An advertiser's eye view of IMCA 2014 in Boston and why it's (almost) all about the RIA. Nelson is relocating from Denver to Windsor, Conn.
"Voya is one of those good mid-size firms that you are never sure about their long-term plans or viability," says Rick Meigs, president of 401khelpcenter.com LLC. "But, the hiring of a strong leader like Charlie Nelson certainly tells us that Voya wants to be a continuing player in the retirement space. I suspect with Nelson in the lead, we'll be hearing more about Voya."
A source tells RIABiz that Voya has been at pains to rein in expenses since its IPO. Nelson is known for his nimble running of Great-West.
That said, Nelson told 401(k)Wire.com that Voya will spend $300 million to $350 million in the next three to four years "to enhance the client centric services and experience." However, a spokesman e-mailed RIABiz explaining the investment will be spread across Voya's entire operation and won't simply be in retirement. That money over the next three to four years will be used in retirement, investment management, annuities, insurance and employee benefits.
Nelson, 54, was unavailable for comment. He starts May 1 at Voya.
Two fiefdoms
The free market system may have wrought its magic in allocating talent, according to Mike Alfred, co-founder of BrightScope Inc., the 401(k) plan tracker in La Jolla, Calif.
"All three are legends with Charlie Nelson, Ed Murphy and Bob Reynolds. Ed Murphy and Bob Reynolds have been close for awhile. Culturally, there's a big difference between the old Great-West and the East Coast asset management firm with Fidelity pedigree that Ed and Bob have. It seemed to me that there was a lot of fire power in one place. Charlie is used to calling the shots and he'll do that again."
Great-West Lifeco, the nation's second-largest retirement company, rebranded itself as Empower in October. The Greenwood Village, Colo. firm works with 7.2 million participants and oversees $429 billion in assets under administration. A spokesman for Empower said that the firm is not replacing Nelson but declined to comment beyond that. See: Empower wins Apple's $3.5-billion 401(k) account from Schwab.
Alfred suspects it will be difficult to pry 401(k) accounts from Empower, which has achieved considerable momentum. Nelson mostly oversaw the smaller accounts that were formerly Great-West plans.
"The people who stay at Empower are invested in Ed Murphy's vision and Voya gets one of the best leaders. I don't think Empower will lose clients," Alfred says.
'Charlie's the guy'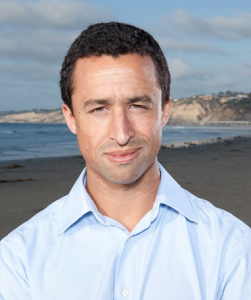 In the past year Voya has faced its own challenges. Last October, Maliz Beams, a chief executive of Voya's retirement solutions business, resigned and Martin assumed her responsibilities.
But Martin decided his role would be short-term early on. In the company's third-quarter 2014 analyst call he told analysts he was looking for a permanent replacement. "At some point next year, I do intend to establish permanent leadership for Retirement Solutions. Until then, we will keep you informed as we move forward."
The company has been seeking its level in a 401(k) business where providers' profits are being squeezed as fiduciary liabilities increase. Plus, reports surfaced last year that Voya lost big-asset retirement plans — namely the $42 billion Boeing 401(k) account. See: Jeff Zients and Tom Perez come out swinging for a new fiduciary era.
"Post IPO Voya is being run very lean and people are saying they don't have money or resources to make investments. Charlie is operationally very stealth. If anyone can drive growth with a limited budget, Charlie's the guy," an industry source says.
Voya had 46,277 plans, 4.88 million participants and assets of $346.3 billion in its retirement business as of Sept. 30, 2014.
Voya shareholder returns
In a statement from Voya, communications VP Joseph Loparco maintains the firm is committed to its retirement program and aims to be "America's Retirement Company." What exactly that patriotic tag means remains an open question. But in a follow-up e-mail, Loparco makes it clear that corporate profits are one priority for the firm.
"Our focus is on business that allows us to support the retirement readiness needs of our customers while delivering returns to our shareholders."
Nelson will oversee tax-exempt and corporate markets, which include all of the company's workplace and individual retirement businesses such as 401(k), 403(b), 457 and individual retirement accounts. See: The 401(k) industry braces itself for fruits of a CalPERS rethink that reflects a cut-the-crap mentality about active investing.
---
---
Mentioned in this article:
---
---
---