News, Vision & Voice for the Advisory Community
Interactive brokers buys the New York-based SMA-robo that has struggled to gain assets
April 24, 2015 — 7:30 PM UTC by Brooke Southall
Interactive Brokers Group LLC inked a deal to absorb a company at the forefront of the robo-advisor revolution — though the Boston-based startup is not exactly robo classic.
The largest branchless broker in the United States, as defined by revenue derived from trades, has purchased Covestor Ltd. for an undisclosed amount.
Interactive Brokers Greenwich, Conn., with trading on over 100 electronic exchanges and trading venues around the world, has a market capitalization of about $2 billion.
The sale of Covestor, founded in 2007, comes after years of intellectual affirmation but also with struggles to attract assets. It manages just $31 million, according to its ADV. Fees range up to 3% of assets under management, which are split between Covestor and the money managers on the platform. The minimum annual fee is $60 per annum or $5 per month.
"I don't think it will ever get the traction that its acolytes — including startups in the alts space like iBillionnaire and HedgeCoVest — believe it will," says Celent analyst Will Trout from Houston, Texas, in an e-mail. "In fact, it may ultimately turn out to be an idea before its time." See: Unfazed by declining assets, VC-backed Covestor has another go with a new CEO and some concessions to the old-fashioned machinery of investment advice.
Silver Lane Advisors LLC of New York brokered the sale.
Advisors seeks investor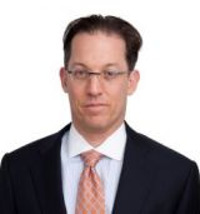 Will Trout: It may ultimately turn
out to be an idea before
its time.
This concern over "traction" was pegged by The Mutual Fund Store founder, Adam Bold, in a 2012 RIABiz interview. "They have a flawed business model," he said. "Some years ago we looked at doing an online service like this but … when we talked to potential customers they wanted to meet with a real live human being."
Interactive Brokers' chairman and chief executive Thomas Peterffy says in a statement that the insertion of Covestor into his company's offerings could be a powerful tool for online dating among the biggest money managers.
"The acquisition of Covestor is a positive development toward making Interactive Brokers the premier global platform [by which] investors, advisors, hedge funds and money managers [can] find each other."
Indeed, the Covestor concept borrows from the best of what the web has to offer, Trout adds.
"Covestor is really a social trading platform," he writes. "This market has been growing in the US and UK — see companies like eToro, which has 3MM+ users, ZuluTrade, ayondo, etc. — and a few other geographies. As you know, social trading platforms allow investors to communicate with each other and choose to automatically mirror other trader's transactions — some users have over 8,000 copiers. In this sense, it's the crowdsourcing of ideas. As such, the concept is in tune with the times (sharing economy, etc.)"
Like Wealthfront
If this comment made to analysts on April 21 is any indication, Peterffy is feeling the pressure from Wall Street to make Covestor maintain its 20% growth rate
"We find that being by far the least expensive broker providing much better execution and much lower financing rates, displaying our up to moment shortable inventory with applicable rates offering the most globally diversified product base coupled with the ability to seamlessly move across different currencies may not be enough to maintain a 20% growth rate that we need to have."
The business model is similar to what Wealthfront Inc. attempted back in its Ka Ching days. See: Can Silicon Valley rewire the RIA business? eBay investors think Ka Ching is the answer.
"This development will enable us to further refine our platform to provide a more complete service to robo-advisor companies in general," said Milan Galik, president of Interactive Brokers, in a prepared statement.
Maturity overrated

Asheesh Advani: We are now joining
Interactive Brokers' marketplace to bring more
products to more people around the
globe.
"From the InterActive standpoint, the goal here would be partly to diversify its revenue stream in a growing market — self-directed investing growing much faster than advised) and customer base." says Trout. "Interactive has been around a while and like other platforms built out in 1980s, the customer base is mature but also to grab the proprietary, VC funded technology underlying the snazzy Covestor interface."
That distribution capability is appealing to Covestor chief executive Asheesh Advani. "We are now joining Interactive Brokers' marketplace to bring more products to more people around the globe."
That opposites-attract phenomenon keeps showing up as technology deals between established and start-up companies continue in the wealth management realm. Two prominent examples include Fidelity Investments buying eMoney and Northwestern Mutual buying Learnvest and Envestnet buying Upside. See: The real reasons Northwestern Mutual paid a reported $250 million for LearnVest.
Compared to Schwab and E*Trade, Interactive Brokers is a newcomer but it is still not exactly new by robo standards so this deal may close that gap.
"InterActive offers huge product depth and works well for sophisticated traders but can be overwhelming for neophytes or younger investors seeking an intuitive and easy-on-the-eyes experience," Trout says.
"Simplicity is the keyword here, all the more in a post-crisis world (that soon will be) increasingly the oyster of the millennials and their distinctive behavioral characteristics."
---
Mentioned in this article:
---
---
Share your thoughts and opinions with the author or other readers.
---