Eric Clarke [far l.] listens raptly as Simon Roy [far r.] touts Jemstep, then inks a deal with him over cocktails. Also pictured: Trizic founder Brad Matthews and Upside user, 'Downtown' Josh Brown
Brooke's Note: The more I delved into this story the more I realized it's a big deal. Will Trout's comments, just added as I write this note Wednesday morning, speak to that. But what's also striking here was the no-big-deal nature of Simon Roy and Eric Clarke's relationship as they put this deal together. There was a lack of friction among their personalities that seems to bode well for RIAs ending up as beneficiaries of this robo technology. (Make your own joke here about how South Africans — Jemstep's execs — and Omaha execs — Orion's — have some wide-open-flat-spaces sympatico.) I've witnessed similar chemistry with Betterment's Jon Stein kibitzing with Fidelity execs and RIAs like Marty Bicknell and Steve Lockshin. It took six years but here we are. A new survey of 134 advisors shows that 96.7% of advisors believe that conventional and robo-advisors can "co-exist" yet there's a rub. Most, 78.4% of advisors, according to the CLS Investments survey, perceive the robo advisors as a "potential" to "significant" threat to their business model. My perception is that the majority is right in both instances and that is what makes this topic so rich.
In January, at TD Ameritrade's annual conference, Eric Clarke posed a question to the audience from his perch on the stage as part of the Institutional robo panel.
"How many of you RIAs have technology that allows clients to open an account online?"
Crickets.
The president of Orion Advisor Services LLC in Omaha, Neb., responded to blank stares by saying: "It's like you have all built Amazon.com but nobody can actually buy anything."
Then again, Clarke realized that he was complicit in channeling a no-sale Jeff Bezos by failing to supply such an abecedarian 2015 e-commence capability as part of Orion's software. See: The TD Ameritrade-Orion pairing again proves productive — this time to wrest assets from a $3.6 billion Schwab RIA.
Meeting cute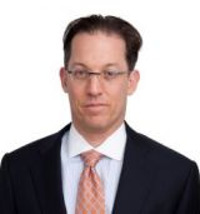 Will Trout: "If anything, this partnership
... shows the degree to which
worlds are converging.
The deal pretty much commenced after the TD Ameritrade panel, in which Jemstep's president Simon Roy participated, when the two executives began to talk partnership. Other panelists included Trizic founder Brad Matthews and Upside user (and then part-owner), Josh Brown. See: New marching orders issued at TD Ameritrade's conference in San Diego: Don't join'em, beat'em!.
"Simon and I got to know each other on the panel," Clarke says.
Worlds converge
To date, robo-advisors and providers of performance reporting systems have circled each other warily but that is poised to change, according to Will Trout, a senior analyst for Celent.
"It seems like RIAs and other providers of wealth management counsel are getting past the old binary view (i.e. robo vs. real life advisor) of automated investing," he says. "If anything, this partnership, coming in the wake of the acquisition of Upside Advisor by Envestnet, the launch of Schwab's Intelligent Portfolios platform and the tie up between Fidelity and Betterment, shows the degree to which worlds are converging."
Betterment Institutional has yet to tie in with any portfolio management systems but its chief executive, Jon Stein, said he expects to integrate with some legacy players this year.
"We already do a lot of what these platforms do — like performance reporting and rebalancing but we still want to tie in."
Straight through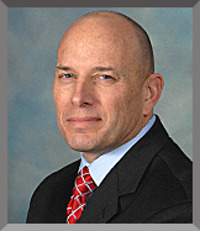 Rick Keast: We don't view it
as segmentation.
Rick Keast, senior vice president of Redhawk Wealth Advisors Inc. in Minneapolis, says his firm has worked with both Jemstep and Orion for a couple years and he had been pushing its boss-parents to get together for the kids' sake.
"We don't view it as segmentation; we view it as integral in serving these clients," says Keast.
Redhawk is a TAMP-style RIA with 100 advisors and $250 million of managed assets. See: RIA TAMP for insurance agents hits a quick $700 million AUM then opts for Orion software.
Roy largely credits Keast with pushing for the integration of his two vendors over a two-year stretch.
"He'd always indicated: Wouldn't it be great if the prospects could onboard to our RIA, and our RIA custodian through a paperless process — straight through processing. My response was: That's exactly where we want to go." See: RIAs in the catbird seat to leverage straight through processing in 2012.
The beauty part, Clarke says, is that it is a way of showing clients and prospects that his company is dedicated to staying on the cutting edge, which in turn bolsters confidence and inculcates trust. "It's such a nice way for advisors to get started," he adds.
Retaining identity
Where the automated account opening really shines, Roy says, is when clients realize that they can add held-away accounts for aggregated viewing in five minutes. In this way, advisors get a broader view of client holdings in order to manage their wealth better. It also gives advisors a better footing to consolidate those assets under their direct management. See: Nearly half of advisors now charge clients to manage held-away assets.
Trout agrees that this is a big Jemstep edge.
"Perhaps alone among the robo advisors, Jemstep has recognized the importance of getting a complete view of the client's assets, regardless of where they are held," he says." This kind of a 360 view empowers the advisor, who no longer needs to have his hand out, but can advise on the client's global position — and charge commensurately. The ability to combine online account opening and visibility onto held away assets will be immediately accretive to Orion's core portfolio management technology, and ultimately could be a game changer for Orion as it seeks to move up the advice 'value chain' to encompass financial planning, etc."
To Roy's point, Clarke says he sees Jemstep the same way as he does applications that complement a portfolio management system, including apps like rebalancing, CRM and financial planning software.
"Advisors should not be looking for a "robo on the side" solution — rather, the Jemstep/Orion combination allows advisory firms to maintain their distinct identities while adding exciting new dimensions to their business," Clarke says in a prepared statement. See: How it is that the new, new thing in financial advice is an old, old thing retreaded and vastly improved.
Niche knowledge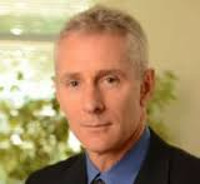 Simon Roy: That's exactly where we
want to go.
Orion already had one robo-like deal in place with Riskalyze Inc. of Auburn, Calif. But that technology is aimed more at matching up a client's volatility appetite with the portfolio. "Jemstep matches clients to goals rather than appetite for volatility," Clarke says. See: Riskalyze debuts website featuring 'worst' wirehouse portfolios to shock and attract clients.
Other factors that sold Clarke on Jemstep: both firms integrate tightly with Salesforce Inc.'s CRM, both firms work closely with TD Ameritrade and both firms target RIAs with a certain viewpoint about who they want to do business with.
"Our clients don't want to feel they are working with a startup. Jemstep is flat-out easy to work with," Clarke says.
He adds that the integration was made easier by Jemstep doing much of the integration work — a division of labor aided by Orion's earlier decision to open its API to technology partners. See: Eric Clarke rolls the API dice by posting Orion software's code online.
---
---
Mentioned in this article:
Upside
TAMP
Top Executive: Tom Kimberly
---
---
---
Frederick Van Den Abbeel / Trade-PMR, Inc.
It is wonderful to see technology being developed to aid in the typical workflow to help create scale and efficiency within an RIA firm. Paperless straight-through work flow however shouldn't be a new concept for RIAs. I cite only as an example, TradePMR released a paperless account opening system back on February 16th, 2010.
http://www.tradepmr.com/Views/AboutOurCompany/PressReleases/PaperlessAccountSetup.aspx
Any custodian provider should be working tirelessly on their own systems to help their RIAs gain the scale they need to grow and remain profitable. If they are so late to the game, makes one wonder why the delay given the fact this technology has been available for quite some time now.