Bill Crager: Financial planning creeps closer to us. We'd like to build or be strategic.
Brooke's Note: I didn't see it coming: Financial planning software is the new thing in the financial advice industry. To have achieved clairvoyance on this matter, I'd have needed better insight on a number of levels. First off, the very idea of what so-called financial planning software can do and how it fits into the life of a financial advisor and the consumer is in the process of improving rapidly. The ability of technology to meet this need is evolving just as fast. Better yet, the competitive landscape has reached a point, partially thanks to robos, where investment management itself represents a slim value-add relative to managing a client's life in conjunction with their investments. In this context, it is less surprising that Fidelity paid $250 million for eMoney and that Northwestern Mutual forked out the same to acquire LearnVest. Yet, those deals may be just the beginning. If the entire value paradigm is shifting to planning, then paying a fraction of $1 billion to buy leading technology that addresses that morphing situation may be chump change. It was on my trip to New York earlier this month that I realized this was top-of-mind fodder for executives sitting atop a variety of perches.
Bill Crager sits in one of the catbird seats of the RIA business — scale for hire in investments whether, it be access to funds, performance reporting or rebalancing.
Yet from his New York office near Grand Central Station, the president of Envestnet Inc. also sees that his firm remains a work in progress as the game shifts toward managing wealth rather than distributing, packaging or managing investments. See: Envestnet gets Matt McGinness as it launches an advisor consulting division.
With that in mind, Crager says his Chicago-based firm is looking to up its game in both financial planning and customer relationship management. Envestnet plans to solve its software problem by teaming more closely with an existing CRM vendor. See: Envestnet buys baby robo-advisor to add 'last mile' to its grown-up platform.
Whether to build or buy financial planning software is a thornier strategic dilemma. "Financial planning creeps closer to us," Crager says. "We'd like to build or be strategic."
Justify your fee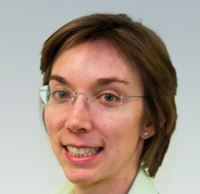 Sopie Schmitt: [RIAs] really have no
choice — clients can get cheap
investment products anywhere that will do
the job.
"Strategic," in this instance, is illustrated by Northwestern Mutual's purchase of LearnVest Planning Services or Fidelity Investments' eMoney buy. See: The real reasons Northwestern Mutual paid a reported $250 million for LearnVest.
The financial planning flu infecting the advisory industry can be traced to a mega-change-in-process in the financial advisory business from insurance sales to investment management, according to Sophie Schmitt, research analyst with Aite Group in Boston.
"What's driving this renewed interest and focus on planning in the advisor world is the commoditization of investment management and the critical need for advisors to justify their 1.3% fee as investment management fees plummet [driven by Schwab and robo-advisors]," she says.
"Almost 10 years ago when I started in the industry home offices would try to sell advisors on planning and on how great the process was for truly connecting emotionally to the client. Most advisors struggled with these conversations and did not want to invest time on data gathering and using cumbersome software. Now they really have no choice — clients can get cheap investment products anywhere that will do the job." See: Aite Group report: CRM software industry wins RIA respect — and dollars.
'Portal and the planning'
The brands with some of the most advanced planning technology include: MoneyGuidePro in Powhatan, Va.; Naviplan in Milwaukee; and SunGard, headquartered in Wayne, Pa., Schmitt adds.
"MoneyGuidePro in particular was a pioneer in this area of providing a web-based planning application that requires less data input — now integration to Yodlee for automated aggregate — than traditional tools and client-friendly outputs — the PlayZone etc. MGP has also been doing a lot to help advisors transition to planning through their training program." See: MoneyGuidePro back on a roll after the.
Aite adds: "The other planning providers have been following the MGP lead. Naviplan will be introducing interactive tablet-based tools from Figlo and SunGard introduced CompAct for easier planning." See: Review: EISI is producing a simpler NaviPlan in an effort to keep its towering market share.
Envestnet already integrates with eMoney and MoneyGuidePro but the company may want a more customized solution.
Yet, Crager admires what eMoney founder Edmond Walters has accomplished and how Fidelity Investments embraced him. "It's the portal and the planning," he says. "Seen it. Love it. Edmond is just a force. It's exciting for [eMoney and Fidelity] to go do that." See: In a T3 teeming with deals, eMoney's Edmond Walters owned Dallas.
Manhattan project
A reporter judges information by its factual content and by how much enthusiasm is applied to it.
In this regard, I note my 15 minutes on a Ritz-Carlton staircase talking with the chief executive of inStream Solutions, John Scott Wotowicz. He says his financial planning software firm is experiencing tremendous success going after big RIAs that need more advanced capabilities. See: Why a $25 billion RIA just went with Alex Murguia's startup's financial planning software.
In a 2013 interview with RIABiz, Bill Winterberg explained the inStream difference. "inStream will soon use plan data aggregated across thousands of plans and hundreds of advisors to identify trends and general practices based on a variety of demographics and client characteristics." See: Could inStream be the Next Big Thing in RIA technology?.
But in my travels through New York's CEO suites earlier this month, like those of Betterment Inc. in Silicon Alley, and at the Tiburon Strategic Advisors CEO Summit in Battery Park, I heard the message repeatedly: the new, new thing is financial planning software.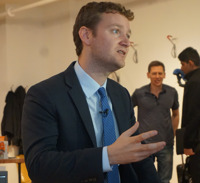 Jon Stein: We really aren't sure
whether it's harder to engineer a
driverless car or to engineer financial
planning software.
Drive my car
Interviewing Jon Stein, chief executive of Betterment, I tried to suss out details about his promise to the industry that his start-up is only showing a modicum of what it will eventually be able to do for investors. See: On strength of $1.4 billion of AUM and 90 RIA clients, Betterment raises $60 million of VC funding as it looks to disrupt RIA custody.
Stein said he would not offer specifics for "competitive reasons" but he talked about the importance of financial planning and the magnitude of the engineering challenge it entails.
"We really aren't sure whether it's harder to engineer a driverless car or to engineer [truly effective] financial planning software."
I thought he was kidding. He wasn't — though his idea of "planning" is the 2015 version. That version lives and breathes in real-time bi-directional fashion from client to advisor and back and can be done for the masses.
Empowered consumers
Schmitt explains financial planning 3.0 in this way:
"While this planning approach is not new to financial advisors who have already embraced financial planning, delivering this level of service across thousands of advisors and millions of clients is," she writes in a paper published on her company's website that extols Merrill Lynch Clear, the wirehouse's effort to make headway on this planning front. See: How Merrill Lynch Clear looks so impressively RIA-like and what shows how deceptive looks can be.
Indeed, Crager explains the industry's riveted interest on financial planning in terms of how the very idea of it has been modernized.
"It's gone from helping advisors to helping advisors empower consumers," he says.
---
---
Mentioned in this article:
---
---
---
Tracey Gordon
Great piece addressing how the wealth accumulation focus of advisors melds with the life planning needs that become so critical for clients. But not all advisors who are skilled at the first, know how to deliver the second. The reverse is an even more dismal story. But, clients are going to want both and it is incumbent on the industry to figure out how to do that. As we age and our portfolios get larger, the question of when, how and how much income becomes so much more important than only asset accumulation. Will it become a case of having to move from a pure "investor" advisor to a financial planner — that's not appealing at all. As the industry evolves and takes care of its customers it is going to have to get the mix right, make it easy to understand and easy to deliver. The firms that get that mix right are positioned for great things. In my mind no one has struck it perfectly yet. Who will do so, will be a fascinating story to watch in this changing industry.
My prediction: taking the family office model and applying it to a much broader universe.