LPL reconsiders FSI as it drops out of its board, offers own DOL stand and hires own lobbyist
The giant IBD-custodian breaks from Financial Services Institute pack with pro-DOL statement as FSI posts more negative view on Labor Dept.'s 'fiduciary' definition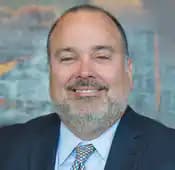 Mark Casady has a new beard but his firm's views on fiduciary rules may differ from FSI by more than a whisker.
---
Dick Purcell
April 16, 2015 — 11:38 PM
In all this "fiduciary" regulation talk, there's a hole big enough for all these firms and associations to drive a truck through, with all their brokers and advisors. While all tyhe fiduciary talk is full of regs for advisors and brokers, it fails to provide a peep of regulation about the outfits that sell investment-advisor training-and-certification they claim is "fiduciary".
The likes of fi360 offer training and tools for an approach to investor misguidance for investment-advisor enrichment — and the regulators let them label it "fiduciary." To see how it works, visit fiducio.com.
There's your truck! — load you brokers and advisors aboard and drive right through.
But hurry. Soon the robos will spot, expose, and close this hole.
Dick Purcell
FAA
April 17, 2015 — 12:30 PM
Gotta love Dick Purcell's viewpoint- would not disagree!
Stephen Winks
The number of firms supporting the brokerage lobby is quite large, leaving excellent differentiation for LPL, as the brokerage lobby can not explain its position on advice and fiduciary standing to advisors. I don't know if LPL reasoned it out this way, but they are brilliant if they did. The brokerage lobby has an indefensible position.
Yes, the industry would look different if fiduciary duty for brokers were to occur, but it would be for the better inarguably in the consumer's best interest. This is not rocket science. There are no unanswerable or unknowable questions. The consumer's best interest has always prevailed in a free market since Adam Smith introduced the "invisible hand" describing free markets in 1776.
The train has indeed left the station some time ago on brokers owning their clients the fiduciary duty to act in the consumer's best interest, It was just not acknowledged or supported by the industry, especially by the brokerage lobby (embodied in part by the FSI, SIFMA and FINRA, the later two former brokerage industry trade associations which have made public trust a distant secondary consideration).
SCW
Stephen Winks
Stephen Winks
If LPL were to be the first independent broker/dealer to acknowledge and support the fiduciary duty of its brokers it would have a massive recruiting edge, especially for the best and brightest advisors. They would simply have to create (I) the capability to make recommendations in the context of all a clients holdings so it is possible to determine whether a recommendation increased overall portfolio returns, reduced risk or enhanced the tax efficiency, liquidity, cost structure, etc. on all the client's holdings as a whole, (ii) adopt a more modern less expensive approach to portfolio construction which allows real time holdings data to be managed electronically so a broad range of investment and administrative values can be addressed and managed thus facilitating continuous, comprehensive counsel required for fiduciary duty, common in our accomplished private trust banks, (iii) prudent process (asset/liability study, investment policy, portfolio construction, performance monitor) authenticated back to statute would be the basis of compliance protocol assuring the best interest of the consumer is served. Presently, the brokerage lobby assures that no retail advice is provided so as to avoid fiduciary liability.
I always thought Raymond James would be the first independent broker/dealer to support advisors, advisory services and fiduciary duty in the consumer's best interest. But LP's resignation from the FSI may the first sign of breakout support for the best interest of the investing public and the professional standing of the advisor. Wells Fargo is disappointing in supporting the brokerage lobby against advisory services and professional standing of the advisor.
SCW
Stephen Winks
SCW
---
Related Moves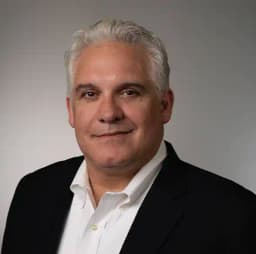 September 29, 2022 at 1:24 AM
---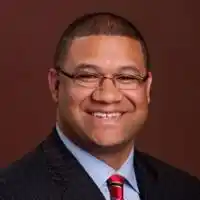 August 19, 2020 at 2:18 AM
---
October 5, 2018 at 7:40 PM
---
---
Mentioned in this article:
LPL Financial
RIA-Friendly Broker-Dealer, RIA Welcoming Breakaways, Advisory Firm
Top Executive: Dan Arnold
---
---