Mark Casady has a new beard but his firm's views on fiduciary rules may differ from FSI by more than a whisker.
Brooke's Note: The proponents of tougher fiduciary rules have long been as splintered as a split log. To its sordid credit, the anti-fiduciary crowd has done a good job of showing a united front taking the stand that things should stay how they are for as long as possible. That LPL is "assessing" its FSI relationship, on the heels of Merrill Lynch making similar noises related to its fiduciary stand, shows that the old brokerage crowd may be poised to divide into identifiable factions. Factions portend change. LPL, which has a window into the fiduciary world through its RIA business and its 401(k) business, may realize it's not so scary, and something it's well-positioned to move toward sooner than later.
The Financial Services Institute Inc. Inc. and LPL Financial both issued statements on the Department of Labor's proposed definition of fiduciary that differ radically in tone if not in substance — but those external signs may mark a bigger internal schism that's developing.
The Washington-based FSI adopted a schoolmaster's tone of displeasure to greet the news that the DOL would push to make brokers live by RIA-like fiduciary standards in advising 401(k) plans.
The difference in statements follows the departure of San Diego- and Boston-based LPL's Robert Moore from the FSI board of directors this winter (apparently in February or March). LPL and Washington D.C.-based FSI have not announced Moore's replacement.
When LPL's president of national sales and marketing Bill Dwyer left the company and the FSI board in early 2013, Derek Bruton, then managing director of independent advisor services, took his place. When Bruton left a year later, Moore stepped in. See: What is the story with Derek Bruton's sudden LPL departure?
Waiting for a train… feeling nearly faded
"LPL has been assessing its relationship with all of its valued trade association partners, including FSI, to determine how we can be most effective in our advocacy efforts," says Brett J. Weinberg, LPL Financial's senior vice president of communications, in response to a query about the diverging statements of LPL and FSI and the Moore void.
This change is not only refreshing but important, according to Brian Hamburger, chief executive at Englewood, N.J.-based MarketCounsel Inc.
"For the first time, FSI's citizenship cannot be defined by their constituent's registration status. What defines a firm's position on this issue is their business opportunity and readiness to accept a fiduciary obligation. FSI hasn't realized what many of its members have — that there's no stopping this train. So that leaves each of its members to stake out their own position on this issue." See: Why I disagree with Don Trone's characterization of Obama's fiduciary stance as 'punitive'.
People shouldn't be railroaded by Hamburger's comments, Don Trone, founder and chief executive of 3ethos.com says. [This comment was added hours after original publication of the article.]
"Fees, expenses and compensation only account for 10% of the scope of a fiduciary's procedural prudence. No one should be signing on the fiduciary dotted line until the DOL defines the details of the other 90%. When my good friend and fellow Coastie, Brian Hamburger, says the train is leaving the station, I have to disagree — the train hasn't even arrived — only a little push cart that has been rolled down the track to give the appearance of a train."
The "other 90%" is comprised of: client goals and objectives; asset allocation, client's IPS, due diligence procedures and monitoring of the strategy, Trone adds.
RJ on the brink?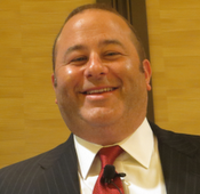 Brian Hamburger: Those that don't [have
systems to support the fiduciary standard]
will be left yelling and screaming
at the station.
The philosophical parting of the ways makes sense to Steve Winks, principal of SrConsultant.com of Richmond, Va.
"FSI is an independent broker-dealer trade association; LPL is increasingly an advisory centered organization," he says. "This split is indicative of the channel conflict between brokerage centered groups and advisory centered groups."
Raymond James may also be poised to hop on the fiduciary train.
"We are reviewing the Department of Labor's proposal and will reserve reaction until it has been thoroughly vetted," RJ spokeswoman Anthea Penrose says in an e-mail. "It will be months before stakeholders have provided feedback, public hearings are held and another round of public comments is accepted. For the sake of the process, we are not rushing to conclusions at this early stage." See: Raymond James launches 'phenomenal' RIA-like pay structure to the $100 million set
But in the same e-mail, Penrose adds:
"Raymond James has been a longstanding advocate for a uniform fiduciary standard. We believe the most appropriate solution is a single standard no matter the type of account, providing consistency and clarity for consumers and the industry … disclosing information on fees, commission and financial recommendations so that clients understand the reasoning behind them is critical."
Wells in the fray
The FSI today received a vote of confidence from Wells Fargo Advisors Financial Network LLC, which announced that its 1,250 FiNet reps are joining the organization. See: Why a FiNet advisor with $477 million of advised assets flew the coop but said 'no thanks' to becoming a Schwab RIA or LPL rep.
"The momentum our members are creating speaks loudly that every independent financial advisor should join the fight to protect their business by becoming an FSI member," says FSI president and chief executive Dale Brown in a statement.
St. Louis-based Wells Fargo Advisors Financial Network, known by most as FiNet, is the first independent channel to be launched by a wirehouse. FiNet had $79 billion in assets at the end of the first quarter of 2014. See: The perplexing case of Wells Fargo's non-wirehouse advisors: A blueprint for Merrill, UBS and Morgan or a cheap lesson in what not to do.
D.C. stand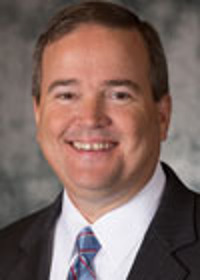 Dale Brown: The momentum our members
are creating speaks loudly that every
independent financial advisor should join the
fight to protect their business by
becoming an FSI member.
LPL first signaled it was going its own way on the advocacy issue last September, when it established its own own lobbying force in Washington by hiring Nicole S. Petrosino to head its new D.C. office. Petrosino was formerly director of government relations at TIAA-CREF.
At the time, Mark Casady, chairman and chief executive of LPL Financial, told ThinkAdvisor that "as the regulatory environment continues to evolve, it is crucial that independent advisors and the millions of investors they serve have a voice in the policy discussion at the federal and state level. Bringing in Nicole and John [R. Cronin] is the next step forward in our efforts to meet that urgent need." See: Why a swing-and-miss on fiduciary standards will haunt us for decades.
'Only 50 days'
FSI spokesman Chris Paulitz says there's no daylight between the organization and its members when it comes to regulatory matters.
Still, the FSI's disapproving tone toward DOL and the Office of Management and Budget is evident in its response to the White House's announcement of a proposed update to fiduciary rules earlier this week. See: Jeff Zients and Tom Perez come out swinging for a new fiduciary era
"We are disappointed that OMB only took 50 days to review this highly controversial rule that could negatively impact millions of investors," Paulitz wrote in an e-mail.
"On average, Department of Labor rules are reviewed by OMB for 117 days. Over 200 bipartisan members of Congress have told the DOL and the administration to carefully consider the impact of the proposal on investor access to retirement advice, products and services — and most expected the OMB would take as long as necessary to ensure that any final rule avoids serious unintended consequences for Main Street investors. We have serious concerns that could have happened in only 50 days."
By contrast, LPL uses words like "supports," "encouraged" and "committed to advocacy" in its public statement.
"LPL supports the intentions behind the DOL's proposed definition of the term, 'fiduciary,' and its application to investment advice. We are encouraged by the best interest contract exemption provided in the rule proposal. .... At LPL, we believe that access to independent, objective advice is a fundamental need for everyone, and we are committed to advocating for choice and transparency in that advice." See: One-Man Think Tank: Being a fiduciary is suddenly in style, even as lawmakers dance around the issue.
Commission model at risk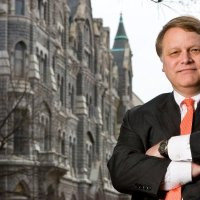 Steve Winks: Broker-dealers know the future
is advice, yet they are unprepared
to support fiduciary standing of their
brokers.
And yet, the second clause of LPL's statement incorporates FSI's standpoint and has SIFMA-like echoes. "[We] look forward to working collaboratively with the Department of Labor during this comment period to refine the conditions and requirements and ensure access to brokerage products and services for all investors who benefit from them." See: Fearful that the SEC has been overworked, lobbied and bullied into a SIFMA stupor, fiduciary crowd launches 16-page missile.
On its website, FSI elaborates on its concerns about the DOL rule changes.
"The rule could potentially ban the earning of commissions on IRA advice. If this rule is adopted, it is anticipated that many independent financial services firms and independent financial advisors could go out of business, and millions of hard-working Americans could find financial advice priced out of their reach and left to turning to the Internet to plan for their retirement, the care of their aging parents or to fund their children's educations." See: Wall Street's big retention problem: RIA compensation is nearing parity with wirehouse brokers.
Spot check
Hamburger says lip service about moving toward real fiduciary care from firms like Merrill Lynch and LPL is inevitable.
"Yesterday I caught a headline that 'Merrill seeks to be leader on fiduciary' I thought I needed to get my eyes checked. But then I remembered that in the securities industry even a bull can change its spots. In short, those that already have systems to support the fiduciary standard will be quick to jump on the train while those that don't will be left yelling and screaming at the station."
Raymond James may cast a swing vote of sorts on this issue, according to Winks.
"Raymond James is the point of the spear on this issue, it is a broker-dealer but was perhaps the most important pioneering firm for financial planning, second only to FSC. Yet Raymond James' Chet Helck was president of the SIFMA, the principal lobbying group for the brokerage industry. Broker-dealers know the future is advice, yet they are unprepared to support fiduciary standing of their brokers." See: Raymond James' two-hatted Helck addresses his advisor crowd on both levels.
---
Related Moves
August 19, 2020 – 2:18 AM
---
October 5, 2018 – 7:40 PM
---
---
Mentioned in this article:
---
---
---
Dick Purcell
April 16, 2015 — 11:38 PM
In all this "fiduciary" regulation talk, there's a hole big enough for all these firms and associations to drive a truck through, with all their brokers and advisors. While all tyhe fiduciary talk is full of regs for advisors and brokers, it fails to provide a peep of regulation about the outfits that sell investment-advisor training-and-certification they claim is "fiduciary".
The likes of fi360 offer training and tools for an approach to investor misguidance for investment-advisor enrichment — and the regulators let them label it "fiduciary." To see how it works, visit fiducio.com.
There's your truck! — load you brokers and advisors aboard and drive right through.
But hurry. Soon the robos will spot, expose, and close this hole.
Dick Purcell
Stephen Winks
If LPL were to be the first independent broker/dealer to acknowledge and support the fiduciary duty of its brokers it would have a massive recruiting edge, especially for the best and brightest advisors. They would simply have to create (I) the capability to make recommendations in the context of all a clients holdings so it is possible to determine whether a recommendation increased overall portfolio returns, reduced risk or enhanced the tax efficiency, liquidity, cost structure, etc. on all the client's holdings as a whole, (ii) adopt a more modern less expensive approach to portfolio construction which allows real time holdings data to be managed electronically so a broad range of investment and administrative values can be addressed and managed thus facilitating continuous, comprehensive counsel required for fiduciary duty, common in our accomplished private trust banks, (iii) prudent process (asset/liability study, investment policy, portfolio construction, performance monitor) authenticated back to statute would be the basis of compliance protocol assuring the best interest of the consumer is served. Presently, the brokerage lobby assures that no retail advice is provided so as to avoid fiduciary liability.
I always thought Raymond James would be the first independent broker/dealer to support advisors, advisory services and fiduciary duty in the consumer's best interest. But LP's resignation from the FSI may the first sign of breakout support for the best interest of the investing public and the professional standing of the advisor. Wells Fargo is disappointing in supporting the brokerage lobby against advisory services and professional standing of the advisor.
SCW
Stephen Winks
SCW
Stephen Winks
The number of firms supporting the brokerage lobby is quite large, leaving excellent differentiation for LPL, as the brokerage lobby can not explain its position on advice and fiduciary standing to advisors. I don't know if LPL reasoned it out this way, but they are brilliant if they did. The brokerage lobby has an indefensible position.
Yes, the industry would look different if fiduciary duty for brokers were to occur, but it would be for the better inarguably in the consumer's best interest. This is not rocket science. There are no unanswerable or unknowable questions. The consumer's best interest has always prevailed in a free market since Adam Smith introduced the "invisible hand" describing free markets in 1776.
The train has indeed left the station some time ago on brokers owning their clients the fiduciary duty to act in the consumer's best interest, It was just not acknowledged or supported by the industry, especially by the brokerage lobby (embodied in part by the FSI, SIFMA and FINRA, the later two former brokerage industry trade associations which have made public trust a distant secondary consideration).
SCW
Stephen Winks
FAA
April 17, 2015 — 12:30 PM
Gotta love Dick Purcell's viewpoint- would not disagree!