News, Vision & Voice for the Advisory Community
Using a management-by-triumvirate approach, the Newport Beach bomber is killing its peers despite floods of outflows and unflinching RIAs are saying their version of 'I told you so'
April 14, 2015 — 7:26 PM UTC by Lisa Shidler
Brooke's Note: When a giant falling out like the one between Bill Gross and PIMCO occurs so publicly, it is hard not to take sides. In this case, there seems to be enough pain all the way around for the deposed king and those who did the deposing. But it's also nice to see where this theatrical PIMCO episode seems to be bottoming out — with equilibrium regained and cooler heads prevailing. The coolest cats in all this may be the RIAs who did what RIAs famously do best — stay calm. When a company, stock market or bond market is reeling, it is easy to get caught up in the idea that the reeling itself will lead to more reeling so that panic is a rational answer. Faced with the alarming prospect of investors pulling so many assets from PIMCO's Total Return Fund that it would have to cut off its investing nose to spite its long-term returns face, panic was everywhere. That threat still exists. But trusting in process (beyond horse trading) is again looking to be a wise course.
PIMCO's Total Return Fund appears to be better off without founder Bill Gross and the massive outflows of assets that greeted his departure may be set to reverse course, according to Morningstar Inc. See: How RIAs are managing the Bill Gross problem — from firing his old PIMCO fund, to detailed letters to clients to taking a good look at Janus.
When Gross abruptly left Pacific Investment Management Co. last October, spectacularly days and months followed. PIMCO Total Return Fund experienced month after month of outflows — $27.5 billion in October alone. There have been no inflows since. See: The real Bill Gross story with big help from the Wall Street Journal's reporting [Hint: The signs were there].
Gross, 71, who founded Newport Beach, Calif.-based PIMCO in 1971, now runs the Janus Global Unconstrained Bond Fund at Janus Capital Group Inc. and See: How Janus CEO Richard Weil's Bill Gross hire completes the PIMCO-ization of the Denver equity shop.
Three CIOs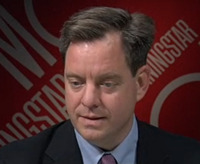 Michael Herbst: They made a very
correct decision taking a short position
on the euro. They got that
100% right and to me, it's
evident that their investment process is
working.
But the inner workings of the fund, as shown by outward results, may be in better shape now than when Gross ruled the roost, says Michael Herbst, director of manager research for fixed-income strategies at the Chicago-based fund tracker.
"The investment process in our opinion in terms of getting wider range of perspectives is probably healthier now than it was before," Herbst says. "We expect and hope to see outflows really taper off by the third or fourth quarter. Some advisors and some institutions who recognized the depth in PIMCO's bench knew it wouldn't be a disaster. But we did see plenty of activity of individual advisors who made really rapid decisions to pull money out." See: Schwab phones (at least some) Private Client customers to advise dumping PIMCO Total Return fund.
During his tenure as chief investment officer, Gross, a celebrity investor with a powerful personality, made all of the calls. PIMCO's post-Gross approach is more team-based with three chief investment officers running the fund together: Scott Mather, chief investment officer of U.S. core strategies; Mark Kiesel, chief investment officer of global credit; and Mihir Worah, chief investment officer of real return and asset allocation.
DC wild card
Herbst is optimistic that PIMCO will start gathering more assets than it bleeds in the first quarter of 2016. See: How Janus CEO Richard Weil's Bill Gross hire completes the PIMCO-ization of the Denver equity shop.
"We believe most of the redemptions from individuals are over and we believe most of the outflows from institutions are over. The wild card is the defined contribution space. That activity is tapering off but that's an area in which we have less clarity," Herbst says.
"Defined contribution space" is code for a world of old-school pension plans like CalPERs, where decisions lag events because trustees need to approve decisions, often months or even years after they are made at a lower level. See: Why some pension experts believe CalPERs got 'nothing' out of paying Towers Watson $275,000 to define its 'beliefs'.
Deep backup
The PIMCO drama began when former co-CIO Mohamed El-Erian left last spring. When Gross left a few months later, Morningstar downgraded PIMCO Total Return to a bronze rating, mainly due to concerns that assets outflows would lead to forced investment moves to create liquidity for cash-outs. See: With kid gloves and after great patience, Morningstar yanks gold-level rating on PIMCO Total Return Fund and predicts possible exit of 'tens of billions' in assets.
Despite worst-case scenario fears, PIMCO has handled the outflows pretty well, Herbst says.
"We're not surprised that they've been able to handle these outflows. I think it's fair to say that one reason people freaked out is because Bill Gross and Mohamet El-Erian were by far the most vocal spokespeople of the firm. When they depart under somewhat controversial circumstances, it becomes amplified. What you didn't see is the teams they had backing them were incredibly deep and incredibly well-resourced."
PIMCO bragged of its bench strength in an April report noting that no one followed Gross to Janus.
"PIMCO maintains one of the deepest teams of investment talent in the asset management industry with 260+ portfolios managers and 60+ credit analysts around the globe. Turnover of investment professionals at PIMCO this year has actually been below recent historic levels. No Investment professional has left PIMCO to join our former chief investment officer at his new firm," read the report.
Additionally, the company has hired nearly 30 senior investment professionals in the past year, including Joachim Fels as managing director and global economic advisor. Fels was previously with Morgan Stanley.
PIMCO released the following statement to RIABiz: "The strong performance of the Total Return Fund and other PIMCO funds is testament to our investment process, which aims to deliver superior returns for our clients over the long-term. Over the last three years, 90% of our assets have outperformed their benchmark. Looking ahead, we expect our actively managed strategies to be well positioned to add value from changes in monetary policy and market volatility."
Sky remains high
San Francisco-based Hewins Financial Advisors LLC stuck with PIMCO after Gross departed and sent out a number of reassuring e-mails to clients in the months after the fiasco. Last week, the firm e-mailed clients telling them that the decision to hang on to PIMCO assets seems to be paying off.
"Somewhere amidst all the upheaval, PIMCO Total Return has quietly managed to outperform 92% of its peers since Bill Gross left at the end of September," writes Martha Post, chief investment officer at Hewins.
"Unfortunately, people who had knee-jerk reactions and exited the fund last year out of panic or fear missed out. This highlights some important hallmarks of our investment approach — a long-term outlook and a rigorous, unbiased research process." See: How RIAs are managing the Bill Gross problem — from firing his old PIMCO fund, to detailed letters to clients to taking a good look at Janus.
Post continues to monitor PIMCO closely.
"Does this mean that PIMCO is completely out of the woods and no longer bears watching? Of course not," she writes in the memo. "As with any fund we recommend for our clients, our research is ongoing. In this case, we will be looking for continuity of firm leadership and fund management, and stabilization in fund flows, among other things. So far, at least, the sky hasn't fallen."
Top talent
Herbst agrees that there are still some areas of concern. "Longer-term we're keeping an eye on overall flows for the firm and if the outflows are greater than anyone suspects or persist they could put enough pressure on PIMCO's profitability with Allianz for them to run into trouble," he says.
In a recent report, Morningstar noted a few eyebrow-raising departures since Gross left including Saumil Parikh, who led PIMCO Unconstrained Bond. But overall it is reassuring that there haven't been more major defections, Herbst says.
"We're optimistic with a couple of areas we're watching pretty closely. We haven't seen many senior level investment personnel leave since Bill Gross left. You've seen a handful of departures but the team is largely in tact and the process is largely intact."
For instance, Marc Seidner, who now heads up PIMCO Unconstrained and Jeremie Banet, who helps manage PIMCO Real Return PRRIX, have rejoined the firm since Gross left, Morningstar said in its report.
Six-month anniversary
The performance has been solid, Herbst notes. "A few things have been in their favor. The market conditions haven't been adverse and they made a very correct decision taking a short position on the euro. They got that 100% right and to me, it's evident that their investment process is working."
In its own report, PIMCO noted that its new leadership team has now been at the helm for six months. PIMCO also touts the fact that Total Return has posted returns of 3.56% which equates to 2.22% after fees bringing the fund above the benchmark of 1.61%.
"As long-term investors, PIMCO's primary focus remains the delivery of consistent out performance over a full-market cycle. That said, recent results have been very encouraging with the fund outperforming 91% of all funds in the Morningstar immediate-term bond fund category for the trailing six month period and 95% of all funds year-to-date in 2015," PIMCO writes in its report.
The fund's assets under management stood at $117.4 billion as of March 31. The outflows in March were $7.3 billion are much lower than the September and October numbers, PIMCO notes in its report.
.
---
Mentioned in this article:
---
---
Share your thoughts and opinions with the author or other readers.
---