Tim Schaefer: There are actionable 'to-dos' for the clients. The client can make progress on the plan.
Brooke's Note: When a company that trumpets itself as a Quiet Company, no, the Quiet Company, and makes a loud bang by dropping a quarter-billion on a startup's head, you do a double take. What could possibly take an insular, old-line, sales-based, product-based, self-assured company that virtually never buys companies so far out of its comfort zone? The answer, presumably, is concern — maybe fear — that trumps the discomfort that comes from inorganic gobbling. The list of potential reasons for unease at the Milwaukee-based maker of life insurance, annuities and disability insurance is long. The world of financial advice has been moving from a product-based business to one that is based on process for a while now. But the steady roll to process is making the old-line, desktop-bound financial plan look like a lump of clay relative to newer ones. "There's been a gap between what consumers want and what the financial industry has been able to offer," says Northwestern Mutual's chairman and CEO John E. Schlifske, in a release. New ventures like LearnVest or eMoney have features that interact with a client, update in real-time and allow for client updating. This article takes a look at how Northwestern came to LearnVest for technical resuscitation.
Echoing Fidelity Investments' recent purchase of eMoney Advisor LLC for $250 million, Northwestern Mutual has sprung for a digital financial planning software firm of its own, also for a reported $250 million.
But while analysts easily grasped the rationale for Fidelity's purchase of eMoney — namely its ability to generate cash flow as a stand-alone unit — they are at more of a loss to understand what exactly Northwestern is up to with its purchase of LearnVest Planning Services.
The $250 million price for LearnVest was originally reported by Fortune magazine's website. Northwest may have paid a lower net price insofar as it was already a lead stakeholder in the firm. Last April its investing division, Northwestern Capital, invested in LearnVest to bring the total at that time to $72 million. It led a syndicate that included more traditional VC players like Accel Partners. Northwestern Capital did not disclose what portion of the $28 million came from its coffers but the company's spokeswoman allowed that the investing unit does not specialize in venture-style investing.
NaviPlan usurped?
Northwestern Mutual already uses NaviPlan software, owned by Milwaukee-based Advicent Solutions for years, for its planning functions. Its future role at Northwestern is open to question.
"I believe they wanted to partner with NaviPlan to build out their consumer-facing planning capabilities," says Alois Pirker, director of research at Aite Group of Boston.
"I wonder if they are still going to do that. NWM uses a customized version of NaviPlan for their advisors and wanted to build client-facing planning capabilities also through NaviPlan [or Advicent, its current name]. The acquisition of LearnVest might accomplish that goal in one go and give them a consumer approved capability set and digital brand."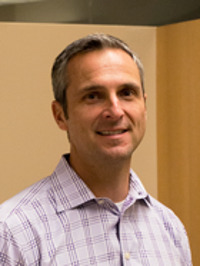 Phil Cunningham: Northwestern is a longtime
client and great partner of ours
but we wouldn't comments on their
intentions.
But NaviPlan is certainly in the picture at present.
"I don't think LearnVest could replace NaviPlan as advisor-facing planning tool," says Pirker.
But observers were at a loss to understand why LearnVest CEO and founder, von Tobel, who projects an image as an idealistic free spirit who shunned HBS after enrollment and founded LearnVest to help women (though her model evolved to serve both genders), would want to sell to a relatively stodgy insurance company.
One speculation was that her 2009 start-up makes her due on the seven-year cycle for a major round of re-funding by PE firms and Northwestern Mutual may have fit the bill by paying the bills.. Though von Tobel did not make herself available for interviews, her prepared statement in the press release related to the deal speaks to the importance of the capital Northwestern is infusing to carry LearnVest through future years.
"With Northwestern Mutual's financial backing, we can quickly empower millions of Americans and the dedicated professionals who serve them. We're excited about truly transforming how households plan for and achieve financial security, and we will continue to unleash our innovation over the coming years."
von Tobel, 31, will remain CEO of LearnVest and be chairman of the LearnVest board. The entrepreneur may take it easy for a while, having just given birth to her first child on Tuesday.
Enhancing move
Pairing earnings machine Northwestern Mutual, founded 160 years ago, with LearnVest, which was founded in 2009, seems an odd fit, says Joel Bruckenstein, founder of T3, producer of technology events.
"Seems to me there is a culture gap between the two. I assume [Northwestern was] buying the 1.5 million free user prospects. The LearnVest business model did not seem viable to me. If I was Northwestern, I would not be bailing on my current providers just yet."
While NaviPlan is available to advisors, it does not have the same interactive features for clients as LearnVest, Schaefer adds. "Our system is not changing. This is an enhancement." See: Review: EISI is producing a simpler NaviPlan in an effort to keep its towering market share.
Figlo factor
NaviPlan's chief executive, Phil Cunningham, declined to discuss Northwestern Mutual other than to say, "Northwestern is a longtime client and great partner of ours but we wouldn't comments on their intentions."
But Cunningham adds that in 2014 his company made its own acquisition of a financial-planning software provider — Figlo — based in the Netherlands. See: Former Microsoft executives are out to make Figlo compete with EISI.
"Not only have we continued to improve NaviPlan as a leading advisory tool but bringing in Figlo and we are going to be launching client solutions that give clients the opportunity to create their own unique story," he says. "We're creating everything from the robo-advisor, client portals to documents and this is all going to wrap around our financial planning tools."
When Figlo first broke into the United States though a reseller, the company pitched itself as a NaviPlan for dummies.
"I have clients that say they've spent three weeks learning NaviPlan — our philosophy is that you should be able to use a piece of software immediately, as soon as you log in," said Sam Vassa, chief executive of Figlo North America, a daughter company with offices in Toronto and New York, in a 2011 RIABiz interview. See: Former Microsoft executives are out to make Figlo compete with EISI.
von Tobel onboard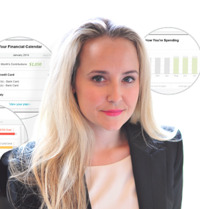 Alexa von Tobel: With Northwestern Mutual's
financial backing, we can quickly empower
millions of Americans
LearnVest will operate as a wholly owned subsidiary of Northwestern. The Harvard College grad dropped out of Harvard Business School in 2009 immediately after enrollment to found LearnVest, which initially served women clients.
"Over time, our dynamic planning platform will be a real differentiator in the industry," said von Tobel in a statement. The firm certainly differs from other robo-advisors because of its focus on planning rather than investing and human help in addition to automated assistance. von Tobel is a former Morgan Stanley proprietary trader who seems to sell high, If the reported $250 million figure is correct, on a company that has modest revenues.
LearnVest has about 1.5 million users, but few pay for the service. There are more than 25,000 clients who use LearnVest at Work, a pay option for employers. Another 10,000 premium clients pay a $299 setup fee to work with a financial planner who offers advice on investments, budgets and planning, and a $19 monthly fee afterward. See: Lauren Schadle shows mettle as FPA stakes out turf in skirmish with CFP Board at its national conference in Orlando.
Schaefer emphasizes, however, that LearnVest planners won't be meeting with Northwestern clients.
"LearnVest has a technology platform and they'll continue to run and focus on financial planning with their planners. We're acquiring them to leverage their capabilities with our financial representatives at Northwestern Mutual," he says.
Toe in the water
This is Northwestern Mutual's first acquisition since it bought Russell Investments, then called Frank Russell Co., in 1999. Northwestern sold Russell Investments last June for $2.7 billion. See: Russell Investments sells for $2.7 billion and the new owner will flip its $250-billion asset manager — yet again.
Some RIAs became disenchanted with the direction Northwestern took Russell, first discontinuing RIA custody then de-emphasizing its role as a blue chip TAMP.
Northwestern expressed its interest in LearnVest a year ago when it took an equity position in the firm — with the fuzzy intent to "learn.".
"We did that largely as an opportunity to learn," says Shaefer. "We had no specific outcome in mind nor did we have the commitment to acquire them. We thought it was an interesting company and interesting technology."
Northwestern is reluctant to admit it faced any challenges with its current planning software, but over time, it became clear to Schaefer that Northwestern needed LearnVest's technology in it core business.
Northwestern has more than 4.2 million clients with 16,000 agents who work with clients. The firm manages more than $90 billion in assets.
Life lessons
Schaefer describes LearnVest as a customer-friendly platform that changes as the clients wants and needs evolve.
"At LearnVest, they have onboarding experience to gather information that a person can provide to help support planning and show progress over time. There are actionable 'to-dos' for the clients. The client can make progress on the plan." See: Financial advisors need to look at client onboarding in a whole new light.
LearnVest also provides outside asset aggregation tools — tools that Northwestern does not currently use.
Schaefer also says LearnVest has valuable client education tools to offer.
"These fit into a category you might describe as financial planning but it includes a great deal more of the entire management of the person's whole financial life. I view it as a broader offering really helping individuals … [gain] the ability to take actions and work toward their financial goals."
The most important actions clients make at Northwestern are ones involving the purchase of life insurance, annuities and disability insurance.
---
Related Moves
November 20, 2019 – 10:19 PM
---
---
Mentioned in this article:
---
---
---
Stephen Winks
If Northwestern Mutual wishes to broaden its capabilities beyond insurance, annuities and disability insurance, the disciplines of financial planning and investments makes sense in empowering their agents, who are excellent salesmen.
Robo advice is the ideal application as it introduces technical competency in managing a broad range of investment and administrative values outside of the normal course of insurance brokerage. The simplification of advisory services without denigration of fiduciary duty, through expert authenticated (back to statute) prudent process and advanced technology is the route the entire industry will take. The new fiduciary standard advanced by Mary Jo white in the next few weeks will require a more modern approach to portfolio construction, heavily reliant on 'Robo Advice",
Great move by Northwestern, but is it getting expert authenticated advice and professional standing? LearnVest and NaviPlan must demonstrate their technical competency which is now more geared toward a loose suitability standard and product sales. The difficult part is Northwestern and its insurance agents thinking of themself as an advisory firm, not a product firm.
SCW
PlannerGuy
Was this proofread by a chimp and fact checked by a fourth grader? This is embarrassing for RIABiz.