News, Vision & Voice for the Advisory Community
Out of retirement, F. Siddley Barth takes reins of 'dark' effort that will gain light at upcoming Tiburon CEO Summit
April 1, 2015 — 3:30 PM UTC by Brooke Southpaw
Brooke's Note: For those who missed our April Fool's piece yesterday, here it is again, a few grumbles later.
In a surprise move, and with equal parts arrogance and contrition, the big four wirehouses have combined forces to launch a joint RIA custody unit.
The hands-across-Wall Street effort includes Merrill Lynch, UBS, Morgan Stanley and perhaps Wells Fargo (it's complicated by FiNet). They will form a Branson, Mo.-based startup that will act as a landing place, called LAND, for its own wirehouse brokers with an eye toward halting the charging breakaway movement and taking the tarnish off the wirehouse brand, according to an internal memorandum sent to RIABiz.
Though wirehouses have long dabbled in RIA custody as a side venture, LAND (Loyal Advisors' New Direction) is a both an abrupt about-face and a natural next step for Wall Street after watching its top brokers decamp to start or join RIAs in the wake of the 2008 financial meltdown, according to Brian Hamburger, chief executive of Englewood, N.J.-based MarketCounsel, the firm that acted as legal architect for the enterprise.
"These global financial powerhouses — together — came to MarketCounsel knowing that they needed to reconnect with both their customers and employees," Hamburger said in an interview.
"We were skeptical to say the least. I mean, the Protocol for Broker Recruiting was an admirable first step. But we designed this platform from the ground up as a radical response to finally align their interests with those of their customers. And from this point forward, there's no going back in face of customer demand."
Suspect DNA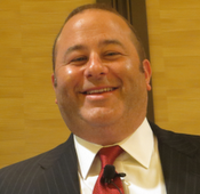 Brian Hamburger: We were skeptical to
say the least.
Veteran wirehouse executive F. Siddley Barth will act as chief executive of the venture in its pilot phase, according to the memo, drawing on his appeal and reputation among investors and advisors alike. The Oak Park, Ill. native and former White Weld legend is expected to announce the partnership formally at the upcoming Tiburon CEO Summit, which runs April 7 to 8.
One wirehouse broker who asked not to be named says that this effort is just the encouragement he needed to make the leap to independence.
"I certainly didn't want some brand on my client statements that stands for 'democratizing investments,' whatever that means. TD sounds like a bank. Fidelity makes me think mortgages. Pershing was a general, and I'd rather associate with Chuck Schumer than Chuck Schwab."
In response to queries by RIABiz, Fidelity Investments, Pershing LLC, Charles Schwab & Co. and TD Ameritrade issued a joint statement about this effort. "We decline to comment other than to say we see little competitive threat, especially considering the DNA of these companies."
Sorry the hardest word
Shirl Penney, chief executive of New York-based Dynasty Financial Partners, first learned about the LAND initiative when its recruiters called his network advisors and offered them 300% signing bonuses.
"I am not sure if these guys know that a custodian's economics of a few basis points is far less than taking 60% of an advisor's pay in their traditional model. I am suggesting our advisors take the deals and we expect we will be able to negotiate an enterprise-level agreement with the new unit that is fair and should allow them to turn a profit inside of 10 years on a new advisor's business."
Asked by a reporter whether the venture and an upcoming PR blitz laced with notes of contrition should be construed as an apology for the sins of Wall Street, Barth balked.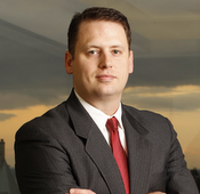 Shirl Penney: We will be able
to negotiate an enterprise-level agreement with
the new unit that is fair
and should allow them to turn
a profit inside of 10 years
on a new advisor's business.
"Wall Street has no reason to apologize," he says. "No agglomeration of professionals has offered ordinary investors more access to investments than wirehouses. But if you want an apology, you can have one: I, Finch Siddley Barth, apologize on behalf of Wall Street and hope we can smooth things over."
One way Barth plans a smooth landing for breakaways is by offering "free custody services," though he says the venture will break even within a year.
"Schwab plans to sweep 4% of its RIA robo cash to its bank," he says. "Surely I think we can sweep much more than that. And, frankly, we have several better banks for advisors to choose from."
Walk toward the light
Heading up the public relations for the LAND launch is Jason Lahita, managing principal of FiComm Partners, LLC. He allows that he was taken aback by the plan at first blush.
"We were skeptical about representing them, but these guys have sworn that they are ready to migrate from the dark side. This was a tough call for us, as it runs the risk of being greeted with heavy skepticism from our longtime fiduciary RIA clients," he says.
"But at the end of the day you have to have faith in people's ability to change, to embrace the light. Plenty of wirehouse advisors have come across, and continue to come across, to the RIA side in large quantities. If we believe in the ability of these guys to change their stripes on a micro level, why is it out of the realm that they can also change on a macro level?" See: Your public relations horror story: It's not as grim as you think.
Moo-better brand
Lahita is enthusiastic about the venture's and approach to promotions is its embrace of a tabula rasa scenario.
"When they came to us, they said they wanted the brand to represent a softer and more feminine side. The Wall Street bull doesn't work. It evokes goring and trampling. But we see no reason a dairy cow can't work. It's a nod to a bad old past but who doesn't like a cow?"
Editor's Note: This article is loaded with bull — other than Sidd Finch. Happy April Fool's Day.
---
Mentioned in this article:
MarketCounsel
Regulatory Attorney, Consulting Firm, Specialized Breakaway Service
Top Executive: Brian Hamburger
---
---
Share your thoughts and opinions with the author or other readers.
Stephen Winks said:
April 1, 2015 — 5:29 PM UTC
Brooke,
Though this is a joke, wouldn't be great if there were a place for brokers to go that was (1) not built around products but prudent process. Where (2) real time holdings data were possible (impossible to manage through in product packaging) in support of continuous comprehensive counsel required for ongoing fiduciary duty and professional standing. Where (3) a more modern approach to portfolio construction was supported (real time holdings data achieved in private trust banks) advancing professional standing (fiduciary duty). Of course, none of this is now possible in a brokerage culture nor would be possible in a wirehouse controlled custodian, were the broker is (4) neither accountable for their recommendations (5) nor is there is any ongoing responsibility to act in the client's best interest.
This fantasy you suggest in supporting professional fiduciary standing, so there is a place for brokers to go, is readily achievable for want of market leadership. Let's hope that wirehouses do wake up for the good of their brokers and the investing public. Hopefully Mary Jo White and the SEC get the wirehouses attention with the new Fiduciary Standards.
SCW
Stephen Winks
jeff bischoff said:
April 1, 2015 — 5:55 PM UTC
Funny story. Well played. While we're having a laugh, I was wondering if you could tell me: Is this the place I submit rumors? Sometimes I get riabiz confused with Advisor Hub.
Marty Bicknell said:
April 1, 2015 — 7:52 PM UTC
Well done. I have received multiple emails from people who didn't make it all the way to the last sentence. Hysterical. It will be weeks before some realize it was a joke.
Jack Waymire said:
April 1, 2015 — 11:20 PM UTC
Independent RIAs capture the assets of bigger, more sophisticated investors. The Robos and Online Financial Advisory firms will be capturing more of the low end. Meanwhile Wall Street is still selling mutual funds and annuities for commissions. Is Wall Street trying to stop the exodus of higher quality advisors or is it finally admitting its old business model is becoming extinct. Perhaps both?
Teresa Vollenweider said:
April 8, 2015 — 7:11 PM UTC
Stephen Winks, what/who are wirehouse controlled custodians? Can you or anyone provide me with examples, as I proceed on my journey to learn the modus operandi of this industry's players?
---
---