Bernie Clark: We have been working closely with advisor groups over the past year to shape our offer.
Brooke's Note: The fee, revenue and ETF information here is plenty interesting, perhaps off-putting, to some advisors. That Schwab is going to offer human counsel by phone every minute of the year on behalf of RIAs jumps out at me. That will be hard for competitors to match.
Schwab Advisor Services will require some of the 7,000 RIAs that keep assets with the firm pay to use its new robo software.
The San Francisco-based RIA custodian will charge a 10 basis-point "platform fee" to RIA firms with less than $100 million in assets under management with Schwab outside the Institutional Intelligent Portfolios program. The information was first delivered via webcast to 3,100 advisors who tuned in this morning and then by press release. The service will be available to RIAs by July. See: With apprehension in the air, Schwab invites its RIAs to a one-hour meeting about robo-advice.
Schwab is waiving the tenth-of-one-percent fee for firms who maintain more than $100 million in managed assets at Schwab above and beyond those administered by the robo technology.
The RIA custodian also revealed that it will require RIAs to keep at least 4% of client assets at Schwab Bank. Investors who come direct to Schwab's robo will be required to allocate at least 50% more or 6% of assets to cash.
The cash allocation requirement is not to the liking of Steve Lockshin, principal of classic RIA, AdvicePeriod in Los Angeles and an investor in New York-based Betterment Institutional, a robo-advisor that competes with Schwab.
"Just so I'm clear, Schwab will now dictate how we, the advisors, allocate funds with their 4% minimum allocation to cash?" he asks skeptically.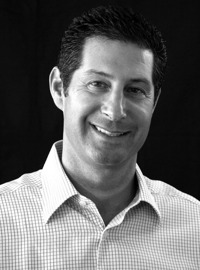 Steve Lockshin: Just so I'm clear,
Schwab will now dictate how we,
the advisors, allocate funds with their
4% minimum allocation to cash?
The cash allocation demand is both consistent with RIA allocation practices and the need to pay for valuable program capabilities, according to its spokesman, Greg Gable.
Cash philosophy
"The Schwab Intelligent Portfolios cash levels reflect CSIA's investment philosophy of cash as the best defensive asset class," he writes in an e-mail. "Across all RIAs that custody at Schwab, the average cash balance is 7% to 9%. With Institutional Intelligent Portfolios, the asset allocation strategy is up to the advisor. Advisors can elect a higher cash allocation if that fits their investing strategy. The 4% required cash is a component of the overall program structure and supports capabilities like rebalancing and tax loss harvesting.
For that slender fee and a willingness to absorb any constriction involved with an enforced 4% stock allocation, an advisor gets a major perk to go along with the technology — a 24/7/365 service center, albeit for technical, not advice matters.
"Advisors would be available to their clients in the same way they always have, and yes that is typically during market hours," Gable says. "However the Intelligent Portfolios include access to service at any day or time of day — not for helping with the investing strategy which is the advisor's area of expertise, but on any account service issue." See: Schwab makes thousands of its RIAs subject to fee for robo-software, allocation of client cash to Schwab Bank.
Fiduciary matters
"It looks like Schwab is going to make the lives of newly venture-backed companies very difficult," says Franklin Tsung, chief operating officer of AppCrown LLC.
Lockshin says Betterment Inc. has long had phone support, albeit not with hours as extensive, and that what stands out here is Schwab's approach to acting as an RIA with fiduciary duty.
"They had an opportunity to charge a fair price for a fair service and to follow the tone set by the industry pioneers. Unfortunately, they chose poorly." See: Trade publication critiques the inhumanity of Schwab's robo advertising.
Peter Mafteiu, principal of Gig Harbor, Wash.-based Sound Compliance services, who listened to the webcast, says Schwab allowed that it will not try to handle assets in the 401(k) realm because of stiffer fiduciary requirements under Department of Labor's ERISA rules. Likely the concerns are around prohibited transactions and class exemptions, he says.
Formidable entry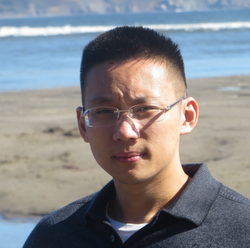 Franklin Tsung: It looks like
Schwab is going to make the
lives of newly venture backed companies
very difficult.
Schwab will allow RIAs to set their own management fees for the RIA service and those fees will be billed through the standard Schwab custodial billing process.
RIAs will be able to use a private label for the robo with their firm's name, logo and contact information for use in an end-client web portal and mobile app. Advisors will have tools that help facilitate conversations with clients via co-browsing. Performance reporting on the robo assets will be available through the client web portal and mobile app.
Alois Pirker, the research director of Aite Group in Boston says this blitzkrieg of capabilities and market positioning has Schwab looking very formidable as the robo-advisor to RIAs.
Advisors can design portfolios for their clients selecting, at their discretion, from a broad set of more than 200 ETFs and 28 asset classes across all major fund families using four strategies: taxable and IRA-specific portfolios, municipal bond portfolios, or income portfolios. Advisors may choose to offer tax-loss harvesting. See: 12 takeaways for RIAs from a Schwab report about complex cost basis rule changes.
Running minimums like stop signs
Account data will also be included in Schwab data downloads and RIAs can import it to their portfolio management systems. Schwab will provide advisors with a specialized service team to help with set-up and ongoing support for their firm and their clients.
The features of the system reflect time spent with principals of RIA firms.
"We have been working closely with advisor groups over the past year to shape our offer so that it meets RIA's needs," Clark says.
Most advisors (56%) believe automated investment management solutions could supplement their current offerings and help drive growth, according to Schwab research. And 79% of firms are already serving clients with assets below their firm's stated minimum, according to the release.
---
Related Moves
December 20, 2021 – 11:59 PM
---
December 10, 2019 – 2:05 AM
---
November 27, 2018 – 6:10 PM
---
---
Mentioned in this article:
AppCrown, LLC
Outsourcer, CRM Software, Tech: Other
Top Executive: Ted Tsung
---
---
---
Jack Waymire
March 23, 2015 — 10:57 PM
If a 6% minimum was the right constant cash percentage for a retail customer, why does Schwab have a 4% requirement for RIAs? Schwab says it is creating a minimum cash position to offset the expense of rebalancing and tax loss harvesting. Are institutional clients more expensive to rebalance than retail clients? These are automated processes that cost Schwab next to nothing.
Schwab calls cash one of the best defensive asset classes. That is true in a down market. That is not true in a rising market. Cash will be a drag on performance in positive markets. And, what are the odds more astute investors will be willing to pay fees to advisors on a fixed percentage of assets that reside in Schwab Bank. Advisors will be making less money before Schwab deducts 10 bps from the RIAs who have less than $100mm at Schwab.
How many revenue streams does Schwab want to derive from investors and advisors? This service is not investor or advisor friendly – too much spin, too many angles. But, since when did investors have to understand a product to buy it? The Schwab name and the word "free" may be enough to make the service a roaring success.