This little piggy went to market forces that made allies out of Twitter foes, Mssrs. Kitces and Stein
Brooke's Note: Jon Stein seems to be living by words we would all do well not to ignore: Stay close to your friends and even closer to your enemies. The Betterment founder's frenemies now include RIA custodian Fidelity Investments, RIA giant, Steve Lockshin and, with this deal, a giant of the millennial RIA world in Michael Kitces. And as this article shows, he doesn't necessarily do it by walking on egg shells, a quality journalists tend to reward with coverage.
After a chilly start, Jon Stein and Michael Kitces are warming to each other and have replaced reproach with a rapprochement.
The chief executive of Betterment Inc. and the super-blogging co-founder of XY Planning Network reported a deal Friday that helps young advisors get started with skeletal resources.
It comes three years after Stein, 35, and Kitces, 37, engaged in duel by Twitter, blog and RIABiz — and at a level of acrimony that riveted the RIA realm. See: After outcry, Betterment 86's (but not on purpose) a blog post inflaming advisors.
Kitces (along with Josh Brown and Mike Alfred) took umbrage at Stein's depiction of human advisors as pigs. Stein relented a bit but he'd made his point — that his critics were only touchy because of the threat posed by his robo-technology.
Now Stein now sees the fracas as ancient history.
"There were some bumps in the road long ago, but once we took the time to get to know each other a bit better, we both quickly discovered that we shared many of the same views on the industry and how Betterment could work with advisors."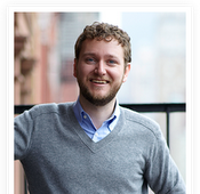 Jon Stein: There were some bumps
in the road long ago.
Service unknown
Kitces and Alan Moore, co-founder of XY Planning, have joined forces with Betterment Institutional of New York — and not for lack of good robo-technologists in the industry to choose from. There are others, including Upside Financial LLC, which the pair considered carefully. They also considered working through a quality Dimensional Fund Advisors TAMP like Loring Ward of San Jose, Calif.. Moore is based in Bozeman, Mont. See: On strength of $1.4 billion of AUM and 90 RIA clients, Betterment raises $60 million of VC funding as it looks to disrupt RIA custody.
"Traditional TAMPs have great service but haven't made the technology improvements," Moore says.
Alex Potts, president and chief executive of Loring Ward Group says his firm is working with Envestnet, which just acquired a robo, Upside, to upgrade its technology.
"I'm excited about all of the upgrades (from all of the firms for that matter), but it's the client service that is the secret sauce," he writes in an e-mail. "I have no clue how Betterment will handle that." See: April Rudin taxis in to Betterment HQ to see how the robo-advisor will fare.
In the end, it was Betterment's ability to cut two middlemen out of the deal — the RIA custodian and various software licensing companies — and pass along the savings to the advisor that clinched the partnership.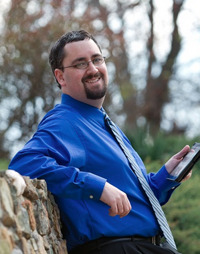 Michael Kitces: I would argue that
I won him.
It's difficult for younger advisors serving their peers to work with a traditional custodian, given custodial minimums [of $10 million or more] for advisory firms, the transaction costs on small accounts, and the expense of supporting technology that advisors must bear to serve clients efficiently. Betterment helps advisors get past those hurdles.
Potts says that life without an established custodian could have a downside. "Betterment has a proprietary broker-dealer as custodian, which I suspect will work hard to keep up with Schwab, Fidelity, TD. Those firms have a huge head start, big resources and do good work themselves." See: Part II: RIA custodians' answer to challenges to their monolithic control: We still have big-time scale advantages.
XY Planning Network, with four people including its co-founders, is currently comprised of 61 RIA firms, mostly in startup mode, that pay $400 a month to be nurtured along and given the resources to make it. Many of these advisors are true planners who charge fees accordingly.
"Advisors are saying: I don't even want to manage investments," says Moore. "It's really a cultural shift in how advisors work."
Blogging connection
XY Planning Network is a collection of fee-only financial advisors, mostly 40 and younger, who specialize in working with Generation X and Generation Y clients for a monthly fee. XYPN provides fee-only advisors with turnkey support to start, run and grow their practices. As part of its turnkey solutions, XYPN will promote Betterment Institutional as a preferred provider of portfolio automation services.
The network is thriving, Kitces says, attributing the initial sign-ons by advisors to interest related to his blogging. Organic Google searches of financial advice for Gen X and Y tend to lead to Nerd's Eye View, which leads to XY Planning. Now the momentum of the early 61 firms is starting to create its own momentum, Kitces adds. See: Thoughts on 'robo-advisors' served cold, compliments of Kitces and Waymire.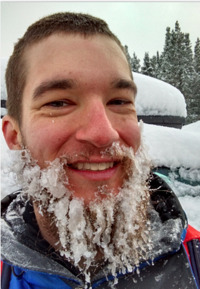 XY Planning is being run by
Alan Moore who is 27, lives
in Montana and bets that millennials
want human advisors, even ones with
snow-clumped beards.
Keeping it 100
But despite the detente formed between the startup founders, tension lingers from the initial standoff between Kitces and Stein,
When told by a reporter that it seems Stein won him over by signing a deal with his robo-advisors, Kitces fired back by saying:
"I would argue that I won him. He's learning our space. I don't think he knew the space he was coming into [and the importance of humans in the advice chain].They're coming around to that [at Betterment]. They started in one place and they're coming around to another place." See: Tiburon CEO Summit extrudes big news: Betterment Institutional is born.
Indeed, Stein, though he has his CFA, hardly comes straight from advisory central casting. He became known for his Silicon Valley persona as a hyper-enlightened Harvard grad working frictionless 100-hour weeks on one cup of coffee a day. Stein's spokesman, Joe Ziemer, says that those caffeine intakes and hours are status quo.
Kitces, who works famously long hours himself, as blogger, speaker and principal of multiple businesses, says he averages closer to three cups of coffee daily but still works fewer than 100 hours per week.
Valley vs. Alley
Nor does Kitces necessarily buy the party line coming out of Manhattan about how Stein punches the clock.
"7 a.m. to 9 p.m. all seven days of the week still doesn't add up to 100 hours.," Kitces says in an email. [It adds up to 98 hours.] "That sounds a little unrealistic to me. Though I can believe 80 or 90 maybe…?"
Though Kitces has a bit of a bully pulpit with his blog, he plans to use it with some restraint given all the hats he wears. "I don't exist in a pure journalistic space," he says. "But I don't feel a need to take a shot at our competitors." See: Top 12 crucial technology happenings affecting RIAs in 2012, Part 2.
He'll reserve a few sardonic shots for his new partner who happens to be his ex sparring partner.
---
Related Moves
January 12, 2022 – 3:13 AM
---
December 8, 2020 – 5:27 PM
---
---
---
Mentioned in this article:
Kitces.com
Consulting Firm
Top Executive: Michael Kitces
---
---
---
Stephen Winks
Wouldn't it be great if "robo-advisors" were to actually get into advice in a serious way. The need for improvement is immense as there presently is no reference point to high level expert, authenticated, individualized advice. There are big holes in what robo advice does not do.The replication of the broker approach to advice which simply sells advice as a product, can cut as much as 90% of the cost out of a very low threshold of advice, but does not approach professional counsel. That will come with time and experience many years from now..
SCW
Mike
Brooke, great reporting as always! It is quite funny how institutional all of the robo-advisor 1.0s have become. One minute they are going to put thousands out of work, calling them pigs, and trying disrupting the industry, next minute they become part of the industry,=. Nothing really wrong with it, just funny how that works in the startup space as companies raise more capital :)
Hedgeable is rolling out a robo-advisor 2.0 partner solution as well. It is like Betterment's option but with tactical investing strategies, hedging, downside protection, and access to alternatives. https://www.hedgeable.com/partner
Bill Winterberg
Let's not forget about the Kitces Diet Coke compulsion to follow the three cups of coffee!