Joe Martinetto: Schwab Advisor Services' RIAs will drive about $8 billion of incremental growth to the balance sheet of the bank in 2015.
Brooke's Note: The financial advice trade is still digesting the details of Schwab's robo launch — especially the part where investors are force-fed a cash allocation of at least 6%. The net effect for Schwab is to put a floor on how much money Schwab Intelligent Portfolios will contribute to the corporate coffers. That cash allocation will be put in Schwab Bank where the latter earns 160 basis points. The net effect for investors is more up for debate. Schwab says: 'Hey, we can all use a little FDIC-protected cash in our portfolios.' Investors, and their advisors particularly, are less certain. They point to an unspecified opportunity cost of having money lying around earning next to nothing. Even money market funds in 2015 cough up a little interest, more than a bank savings account. There was a time when Schwab wasn't inferring that money market funds were a risky asset. What we didn't know when we originally wrote about Schwab directing cash to its bank as an "investment" was the degree to which Schwab had already made it part of its efforts to squeeze more profits out of its core RIA business. Again, considering how low interest rates have gotten, the material loss of income to investors is low and they do gain an equivalent sliver of FDIC security by this sweeping of funds to the bank. But when bank profits seem to be a determining force, the sweep shift deserves a measure of scrutiny.
The Charles Schwab Corp. has reprogrammed its broom to sweep cash from RIAs' "smaller" accounts right into its bank.
The policy — in effect since October — is similar to the workings of its recently unveiled robo-advisor, Schwab Intelligent Portfolios, in which 6% to 30% of a client's cash portfolio is funneled to Schwab Bank. See: Schwab sings 'Blue' as it rolls out its robo — and phono — functions ahead of deadline, with minimums.
The change came to light at the firm's winter update webcast on Feb. 12, when the San Francisco-based financial company's executive vice president and chief financial officer, Joe Martinetto, described ways in which Schwab plans to drive revenues. Cash from RIA accounts of $500,000 or less will now default to its bank instead of its money market fund. Before October, cash from RIA accounts with up to $100,000 went to the bank and accounts of more than $100,000 were placed in money market funds.
The new policy will help make smaller accounts more economical for Schwab to maintain, says Dan Inveen of FA Insight.
"It's safe to assume that it's more profitable for Schwab to have advisor cash assets at the bank as opposed to the money fund sweep program. Putting this requirement on less-than-$500,000 accounts seems like a convenient way for Schwab to generate more revenue from smaller and typically less profitable accounts."
Cash in limbo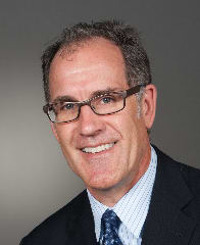 Dan Inveen: This requirement … seems
like a convenient way for Schwab
to generate more revenue from smaller
and typically less profitable accounts.
In February, Martinetto told an audience of Wall Street analysts that the company expects to average about 160 basis points on net interest margin this year. Schwab Advisor Services will drive about $8 billion of incremental growth to the bank' in 2015, as a result of the new policy. See: Schwab spills robo-beans to Wall Street, including a Schwab Bank wrinkle, cannibalization rates and the algorithm's distaste for OneSource funds.
"Then we do have a couple of bulk transfers that we are looking at affecting, about $2.5 billion out of the broker to the bank and another $1 billion from the money funds onto the balance sheet," he said.
But while the cash sweep policy of 6% to 30% is mandatory on Schwab's robo-advisor, there is no set percentage on the RIA custody side. If an RIA doesn't want to house the cash in the bank, it has other options.
Schwab Spokesman Greg Gable explains it this way:
"To be clear, that is completely different than the role cash plays in a standalone investment strategy such as Schwab Intelligent Portfolios, where the cash is used as a defensive asset sleeve in the portfolio and where the rate is set against an average money market interest rate index. The sweep program [for RIAs] is simply a service to earn some return on temporary idle cash that is awaiting an investment decision by the client."
In other words, an RIA may move some or all of a client's cash into another type of account after it defaults to the Schwab Bank.
"Clients have other options should they choose to invest that cash rather than temporarily park it, for example in position-traded money funds, fixed-income securities, ETFs and mutual funds," Gable says. See: With apprehension in the air, Schwab invites its RIAs to a one-hour meeting about robo-advice.
Low interest
To clients, RIA cash loitering in a bank or a money market fund may seem like a distinction without a difference, what with interest rates still hovering near zero.
"Because the interest rates are so low no one cares," says Timothy Welsh, president of Nexus Strategy LLC in Larkspur, Calif. "People are getting less than 0.5% either way and RIAs might be happy about the bank being FDIC insured. If the rates skyrocket and money markets go higher, then you have the opposite problem." See: In search of alternative income solutions in the current low-yield environment.
But it makes a real difference to Schwab's bottom line.
"From a profitability standpoint, they had to do this because they were subsidizing the money market funds," says Welsh. "It's no surprise they're trying to downplay money markets because right now it costs them money. What you're earning [as an investor] is pretty much nothing — whether it's a bank or a money market."
Safety first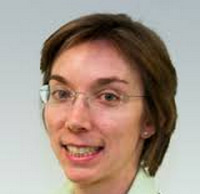 Sophie Schmidt: They can always say
it's good for the investors because
it is FDIC insured and there's
a lot more documented about the
risks of money markets after the
financial crisis.
TD Ameritrade's custody arm has a similar bank-sweeping procedure that's been in place for five years, says TD spokesman Joseph Giannone. Client assets in all account levels that would be otherwise put in money markets are swept to TD Bank, which is a part owner of TD Ameritrade Inc. of Omaha, Neb.
"It's our cash sweep vehicle. If you're a client of an advisor and have leftover cash it gets swept to its insured deposit account. We encourage people to use this because it is insured and the gap between money market and bank account rates are negligible," he says.
Money markets took a great deal of heat during the financial crisis and that's one of the reasons that TD began this program.
"Advisors value safety and liquidity first ahead of yield and there's been an emphasis on safety and liquidity that we've got with this program. You've got peace of mind to know cash is in an FDIC-insured vehicle," says Giannone See: Schwab tells the SEC its robo-advisor has a 30 basis-point fee and big-time cash allocations held by Schwab Bank.
Boston-based Fidelity Investments has numerous options for cash, says spokeswoman Erica Birke. Fidelity doesn't own a bank. "All of our RIAs have access to a selection of money market funds through our platform for their clients," she says. There are other options available as well, she added.
FDIC=insured
Schwab's policy change means more assets for the bank, Martinetto explained in the February webcast. But even though the growth looks dramatic, he explains that there is a pop associated with the implementation of the new feature that makes the increase more of a one-time happening.
"It looks like pretty rapid growth, but you've got to remember what happens when you turn on a new feature. It's a little bit different than what happens when you do a bulk transfer. So by turning on and taking new accounts, new accounts are coming to those RIAs and they tend to have a higher proportion of cash in them when they come, so they come in relatively high in terms of cash." See: 8 takeaways from Schwab's earnings report and commentary including: We are 'full-service', dammit.
Moving more cash-based assets into a bank rather than into money markets is a smart move, says Sophie Schmidt, senior analyst with the Aite Group of Boston.
"It's a revenue opportunity. Today, there's an opportunity to get away with it because the rates are so low on money markets. They can always say it's good for the investors because it is FDIC insured and there's a lot more documented about the risks of money markets after the financial crisis."
---
Related Moves
---
December 20, 2021 – 11:59 PM
---
September 10, 2019 – 10:52 PM
---
---
Mentioned in this article:
Aite Group
Consulting Firm
Top Executive: Frank Rizza
---
---
---
Scott
March 19, 2015 — 10:59 PM
E*TRADE ESDA program accommodates $1,250,000 in cash FDIC insured by using seven banks for its cash sweeps.
Mr RIA
Just as any true fiduciary would… Er, wait a minute, they're not a fiduciary. So they can put profits ahead of clients who think they're looking out for them.
Grant Barger
The term "Idle Money" has been an oxymoron since Sandy Weill broke Glass-Steagall when Citi acquired Salomon. Net Interest Margin is the only game they play… But I'm sure Chuck will share the revenue with "clients" once the fed hikes the rate a quarter point…
Another fine article… thanks for your vigilance.