Mike Durbin: We're clearly serious about being a technology company in the arms race but not necessarily to the exclusion of other third parties.
Brooke's Note: When Fidelity changed the duties of Sanjiv Mirchandani and Bob Oros it was a big deal. But that pales in comparison to Mike Durbin's new assignment in this very strategic play. What Durbin is attempting may push Fidelity further out of its comfort zone than its been in decades. That's likely no coincidence with an energized Abby Johnson at the helm. Watch for an upcoming article that shows what Mirchandani is attempting — no small matter either.
Abby Johnson is betting on one of Fidelity Investments' hottest executive talents to complete its mission impossible: Use eMoney to reinvent the value proposition of Fidelity's RIA custody and clearing — en route to giving all of Fidelity's business lines a robo-digital feel and functionality.
The chief executive of Fidelity Investments has personally tapped Mike Durbin to head Fidelity Wealth Technologies, a startup entity that is an empty shell except for its holding, eMoney, and the love and support it receives from the Fidelity entity that holds it, Fidelity Enterprise Services. The latter is the semi-autonomous Fidelity software boiler room and think tank, formerly called Devonshire Investments, that helps direct the company's $2.5 billion in annual technology spending. See: What to make of Fidelity Investments paying $250 million out of the blue for eMoney.
But FWT is expected to have its own — apparently generous — budget to put toward buying up third-party software vendors to financial advisors. In turn those technologies will get melded into eMoney software.
"It's a new division but we start with its first trophy asset, eMoney," says Durbin. "It was interesting for its applicability." The dashboard of the financial planning software applies to Fidelity's platforms WealthCentral, Streetscape, retail-branded services and 401(k) participants, vendors and plan sponsors.
When asked if the eMoney purchase was a once-and-done aberration, Durbin responded that it is reasonable to expect it will have "siblings."
"I suspect we'll invest alongside eMoney."
Yes I can man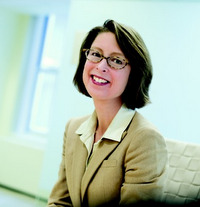 It's no coincidence that Abby Johnson
is putting her RIA custody chief
in charge of the software project.

Fidelity's big custodian competitors have long owned side businesses built from third-party vendors including Pershing Advisor Solutions (Albridge Wealth Reporting), TD Ameritrade (iRebal, thinkorswim) and Schwab Advisor Services (Performance Technologies, eTelligent).
But the Boston patriarch has hewed to a do-it-yourself model when it comes to technology.
That Durbin is the first person — not named Johnson, that is — to hold such strategic responsibilities at Fidelity makes sense to Charles Goldman, chief executive of AssetMark, a $25-billion TAMP in Concord, Calif. Durbin reported to Goldman during his time at Fidelity Investments. See: Focus shifts to Durbin at Fidelity as Goldman prepares to depart.
"Of all the folks I worked with there, he fits the Fidelity picture — smart, articulate and well-liked," says Goldman. "He understands the tempo of the company. Mike's a guy [with the sensibility] that when Abby says: 'Can you do this?' ... Mike is going to say: 'Yeah.' That's the key to success at Fidelity. You have to have that flexibility." See: Abby Johnson wins RIA respect by articulating her bold vision for Fidelity's future at the company's Executive Forum.
Durbin, whose former duties as chief of Fidelity Institutional Wealth Services have mostly been assumed by Bob Oros, is seeking to add flexibility to the way Fidelity makes money as an RIA custodian and clearing firm. Oros now reports to Sanjiv Mirchanini, who rules over both FIWS and National Financial in the wake of the restructuring. See: Bob Oros jumps to the top 'RIA' spot at Fidelity.
New deal
Over time, Fidelity will earn revenues like a technology company — i.e. by collecting "license fees", Durbin says.
Currently, custodians often toss in free technology in a quid pro quo arrangement wherein advisors invest using the money market products or mutual fund platforms of the custodian as a means of paying the freight. See: Fidelity elevates hybrid offering by giving RIA technology to thousands of IBD reps.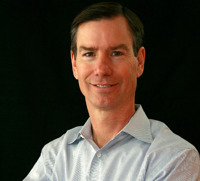 Charles Goldman: When Abby says: 'Can
you do this?' ... Mike is
going to say: 'Yeah.' That's the
key to success at Fidelity.
Straying from the traditional model does present new problems, according to Joel Bruckenstein, producer of the T3 conferences.
"It does upset the apple cart in some ways. You wonder whether the third parties will be as open with Fidelity as it competes with them."
Durbin says his company is determined to keep its apple cart upright.
"We're clearly serious about being a technology company in the arms race but not necessarily to the exclusion of other third parties. We like to be in that eMoney pole position."
But although Fidelity may upgrade its custody offering with eMoney and earn better profits from advisors in the bargain, sources in the custody business who asked not to be named say that Fidelity will still depend on traditional sources of income for the lion's share of profits. Custodians earn as much as 30 or 40 basis points of income on assets held with mutual funds and other asset managers.
Race for the home screen
"I think it's a major change of attitude," says Bruckenstein. "They're ready to see this as: This is a horse race."
"Remember the browser wars?" asks Tim Welsh, president of Nexus Strategy. "Microsoft bundled in Internet Explorer knocked out Netscape and everyone paid for access to the home screen." He adds that Google played a similar game in developing its Chrome browser.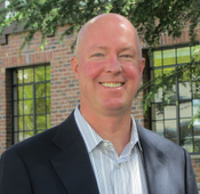 Tim Welsh: It's a race between
Envestnet and Fidelity for who owns
the home screen first.
Envestnet Inc. is the other company in the advisor business with a browser-power-like strategy, Welsh adds.
"It's a race between Envestnet and Fidelity for who owns the home screen first." Envestnet boosted its home-screen game when it acquired San Francisco-based robo-advisor, Upside. See: Envestnet buys baby robo-advisor to add 'last mile' to its grown-up platform.
TD Ameritrade is going for the "home screen" robo-edge by creating a dashboard of disparate elements with an open-source approach. Schwab plans to integrate its proprietary robo-offering, Schwab Intelligent Portfolios, with its advisor technology — a plan likely to achieve success due to Schwab's control of $1.1 trillion of RIA assets. But Schwab faces resistance from RIAs determined not to sell anything a client might perceive as a canned solution too closely tied to one custodian. See: With apprehension in the air, Schwab invites its RIAs to a one-hour meeting about robo-advice.
Losing the middleware
Although Fidelity plans to use eMoney to give its 401(k) and retail brokerages a more robo feel, it's no coincidence that Johnson is putting her RIA custody chief in charge of the software project, according to Welsh.
"There's still $5 trillion sitting at Merrill Lynch, UBS, Wells Fargo and Morgan Stanley," he says. "It's always been of interest but now they're saying: We need to make an external play here."
The Johnson play comes as it grows harder to distinguish between the big RIA custodians, a sameness that permitted private equity-backed entrepreneurs to win advisor loyalty and skim profits off the top with mezzanine service offerings.
"All of the groups, epitomized by Dynasty Financial Partners, HighTower Advisors and Envestnet, are middleware layers created to disintermediate custodians," says Welsh. "Strategically it makes sense for Fidelity to create a whole new operating system so that advisors don't need to outsource or sell to a roll-up."
Tech inclined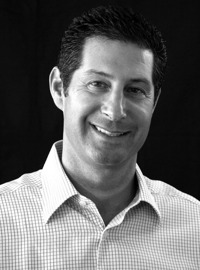 Steve Lockshin: Mike is very forward-thinking
and loves the technology stuff.
Though Durbin isn't typically thought of as a technology executive, he's got some skills, according to Bruckenstein.
"He's too valuable an asset to be sitting around overseeing things," he says.
Steve Lockshin, chief executive of AdvicePeriod, says Durbin's passion and intuition regarding technology made him an easy choice for Johnson.
"Mike is very forward-thinking and loves the technology stuff," he says. "He's one of the most forward-looking people in the industry."
Durbin became president of Fidelity Institutional in February 2009. Fidelity credits him with doubling its assets under administration in that unit by implementing a new client service structure, adding a regional-based coverage model, increasing the firm's focus on so-called national accounts (as did Dynasty and HighTower), adding a retirement focus and building practice consulting. See: Mike Durbin is putting his stamp on Fidelity as an RIA custodian for asset-flush breakaways.
Prior to joining Fidelity, Durbin was chief operating officer of national sales for Morgan Stanley's global wealth management division where he oversaw marketing, business development, field sales and marketing, technology prioritization and investment strategy for a network of more than 8,000 financial advisors nationwide.
During his 18 years at the Morgan Stanley he was also head of capital markets, head of international private wealth management and chief strategic and risk officer for the global individual investor group.
---
---
Mentioned in this article:
---
---
---