Roger Hewins: It comes with their 'approved investments' instead of ours, so its a non-starter.
Brooke's Note: Talk about selling ice cubes to Eskimos! Schwab will take on a sales job of that magnitude when it attempts to enlist its RIA clients as chief consumers of the RIA-like services produced by its robo. To Schwab's credit, the firm is not releasing the RIA offering until next quarter but is addressing this issue quickly on the heels of its retail robo launch.
This week, the Charles Schwab Corp. introduced the end-client version of its robo-investor to the American public in the form of four 30-second media spots.
In retrospect, that may have been the easy part.
In 10 days, Schwab will present a one-hour webcast on automated investing to a far more knowledgeable — and cynical — audience: the 7,000 human RIAs who use Schwab Advisor Services as their custodian.
The webcast, hosted by Naureen Hassan, leader of Schwab's robo-effort, and Neesha Hathi, head of RIA technology, will take place Monday, March 23 at 10 a.m. PT and 10 EST and will presumably draw questions about Schwab's upcoming rollout of its own robo-product, Schwab Intelligent Portfolios, dubbed "Blue." See: Schwab sings 'Blue' as it rolls out its robo — and phono — functions ahead of deadline, with minimums.
Considering the patronizing stance the anthropomorphized talking blue square pitching the retail version of Schwab Intelligent Portfolios takes toward flesh-and-blood advisors —"They're not algorithms. Try not to hold that against them" — it should make for quite a show. The San Francisco-based asset custodian needs to get these RIAs, with their combined $1.1 trillion of assets, onboard as key distributors of Schwab's proprietary automated investing service when it rolls out in the next quarter.
"There's a lot of interest among advisors for automated investment management solutions," says Hassan in a statement. "Institutional Intelligent Portfolios will enable RIA firms to manage client assets efficiently, serve new and existing clients, and help them grow their businesses in a scalable way."
Intermediary angst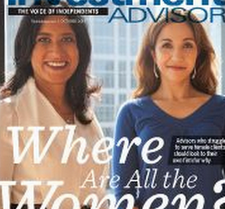 Naureen Hassan and Neesha Hathi, seen
here on the cover of Investment
Advisor, will host a webcast all
about robo-advisors — presumably featuring its
own about-to-drop product — on March
23.
That advisor interest takes the form of skepticism for many RIAs like Roger Hewins, principal of Hewins Financial Advisors, which manages $3.5 billion of assets from San Mateo, Calif.
"Probably not going to listen to the Schwab robo thing," he says. "It comes with their 'approved investments' instead of ours, so its a non-starter."
RIAs are amenable to the program — in principle at least — because it offers the possibility of automating the servicing of otherwise uneconomical accounts. This kind of software creates not only seed accounts for future full-service accounts but also a potential tool for managing some of them. See: Wealthfront's high-net-worth cat leaps out of the bag — keeping it one robo 'pivot' ahead of Schwab.
Michael Nathanson, chairman and chief executive officer of The Colony Group, which has more than $5 billion in assets, says his firm is considering using a robo-advisory effort. Colony is now evaluating all of the robos on the market and he isn't ruling out Schwab's robo simply based on early media and blogosphere static about its bank sweeps. See: Adam Nash makes direct 'CEO-to-CEO' plea to Schwab to rethink its robo.
"I think you have to look at Schwab's offering and not just based on asset allocations but you have to look at it holistically including their fee structure. It seems to be an appropriate fee structure. They've got smart people and they know what they're doing. The market will decide what is the right structure. Schwab can be nimble and if they need to tweak it, they will."
Colony uses Schwab, TD Ameritrade and Fidelity Institutional Wealth Services as its custodians.
X factors
Robo-advisors in general present a host of unknowns for RIAs.
"It's not yet clear how this kind of offering is going to be able to fit into a service offering we might consider," says Norm Boone, president of Mosaic Financial Partners, Inc., which manages $575 million from San Francisco. "We know we won't be able to compete on price because there will always other robo-advisors offering their services and basement prices."
That's why Schwab is touting its offering as "free" — even in the face of its robo's ADV , which presses the definition of the word. See: Schwab tells the SEC its robo-advisor has a 30 basis-point fee and big-time cash allocations held by Schwab Bank.
RIAs will bring more skepticism to bear on their selection of electronic RIA partners than will lay consumers, according to Tom O'Shea, associate director at Cerulli Associates in Boston.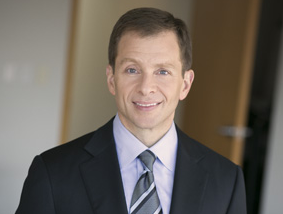 Michael Nathanson: The market will decide
what is the right structure. Schwab
can be nimble and if they
need to tweak it, they will.

"When we study consumers and their choices around electronic RIAs, they don't understand all of the compensation, but RIAs do," he says. "RIAs want to understand the underlying investment vehicles and the costs and whether there are any conflicts of interest. I think in the consumer market, these big firms will really challenge the current crop of electronic RIAs but in the intermediary market, these RIAs will be looking at a whole slew of other issues. I don't think the impact [of electronic RIAs] is going to be as strong." See: How RIAs can compete with super-RIAs, robo-RIAs and the 'phono'- and faux-RIA market of 2015 and beyond.
Cash drag
RIAs are particularly keen to know whether Schwab will require them to sweep cash into Schwab Bank, the mechanism that pays much of the freight for the no-fee offering. See: Adam Nash makes direct 'CEO-to-CEO' plea to Schwab to rethink its robo.
Boone has reservations about cash. "As a general rule, since we are charging for what we manage, we try to minimize the amount of cash in a client's account."
Hewins concurs.
"Our firm avoids cash like the plague. I learned as an institutional money manager many years ago that cash was portfolio poison, the most expensive asset class there is. 'Cash drag' was the term for the loss of return a portfolio suffered because it was forced to endure some cash exposure for some short period of time."
Schwab defends its use of cash as a legitimate way of holding some assets for safekeeping in volatile markets. "Cash is an investment. Look at any Morningstar category and at the set of mutual funds with that category and you'll see cash levels of all sorts. Because a decision to invest in cash or not is one the most foundational decisions a money manager makes," writes Schwab spokesman Mike Cianfrocca in an e-mail.
But Hewins says an advisor has better methods at his disposal to deploy.
"In cases where we have clients with the need for lower-risk fixed income, such as a client who sells a business and is not ready to put all the proceeds into the market immediately, we would use a defensive bond strategy — taxable or muni, as needed, separate account or mutual fund, high-credit quality, duration of maybe two years or less. We are clear that this is not cash, it will have some limited risk, it can go down a bit, but the return is much better than cash for only a little bit of risk. Even when cash pays something more than zero, unlike today." See: Are negative yields for US bonds on the horizon?.
The consumer product has a cash component of 7% to 30%, according to the Schwab Intelligent Portfolios ADV. A similar requirement for the RIA version of that robo could be a deal breaker for many advisors.
Override code?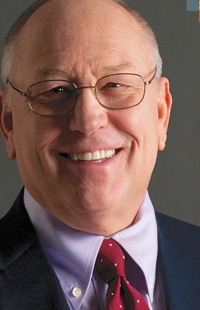 Norm Boone: It's not yet clear
how this kind of offering is
going to be able to fit
into a service offering we might
consider.
RIAs also fret about the degree to which they can overlay their own investment philosophy on the robo's model portfolios and they wonder about the feasibility of installing an override mechanism should the investment automaton in the pilot's seat head toward a cliff.
Schwab says its robo will give RIAs the ability to modify asset allocations and customize the portfolios "to a degree." Institutional Intelligent Portfolios will allow RIA firms to tweak asset allocations and customize portfolios but only from a pool of eligible ETFs, the firm says in a statement.
Advisor pricing options will be available, including a version with no program-management fee, and advisors will be able to incorporate their firms' branding, according to the statement. See: Schwab sings 'Blue' as it rolls out its robo — and phono — functions ahead of deadline, with minimums.
Custody issues
Custody is another issue of interest. An RIA with a $600 million firm who asked not to be named says his firm is simply not willing to alter its habits regarding advisors custody. As clients graduate from a robo to full account, he wants the environment to stay essentially the same. The advisor is concerned that the Schwab robo will not allow him to funnel assets to various custodians.
Cerulli's O'Shea adds: "How many RIAs are users single custodians? Not many. Cerulli believes that in the consumer space Schwab and Vanguard are really going to challenge the existing electronic RIAs but in the RIA market it'll be less so because RIAs are much more sophisticated buyers and they look under the covers." See: Vanguard Group's econo-RIA chief will now report to her CEO as unit hits $5 billion, gains steam.
Open minds
Putting those issues aside, RIAs that custody with Schwab are certainly partial to the firm, says Megan Carpenter, managing partner and co-owner of FiComm Partners LLC, a public relations and marketing firm in Los Angeles.
"I think loyal Schwab RIAs will take a look at it. I hope other RIAs will look at other successful options. We work with many RIAs that custody with Schwab who are going to wait and see what Schwab does," Carpenter says.
An open-minded approach makes sense from a compliance point of view, says Peter Mafteiu, principal of Sound Compliance Services in Gig Harbor, Wash.


RIAs who use Schwab's robo will
also have to compete with its
laid-back, advisor-chiding algorithm, Blue.
"Wait and see what shakes out," he advises.
Mafteiu adds that RIAs should take Schwab up on its invitation to kick the tires." In particular, he advises RIAs to ask about third-party trades. The fact that Schwab, in its capacity as a broker-dealer, trades away, suggests it may take a cut. Why, he wonders, would Schwab trade ETFs at UBS and then not negotiate a cut of the mark-up? See: How I'm doing after my advisor left Schwab Private Client to join a $2 billion RIA.
Even if Schwab isn't earning revenues that way, RIAs are mindful of conflicts of interests, O'Shea says.
Competitors look on
Meanwhile, independent robo-advisors are monitoring the progress of Schwab's robo offering.
"We're not overreacting or worried about Schwab at this stage," Kevin Cimring, chief executive of Los Altos, Calif.-based automated advisor Jemstep Inc. "We're focused on our formula. Jemstep allows advisors to create their own models. All we really know about is their consumer offering. We don't know if advisors will use their own model portfolios or if there will be a Schwab cash requirement of up to 30%. Is that going to be applicable to advisors?"
Jemstep uses TD Ameritrade as its custodian but Schwab advisors have sought out Jemstep to ask about its services, Cimring says.
"Even with knowledge of Schwab's offering, we're still getting advisors from Schwab very interested in what we're doing. We've even seen some advisors express interest in moving to TD to avail themselves to Jemstep," he says. See: New marching orders issued at TD Ameritrade's conference in San Diego: Don't join'em, beat'em!.
Cimring declines to list how many RIAs are working with his company or what their combined assets amount to. But he did say in the past three months more than 900 new investor accounts have been opened for investors on behalf of advisors.
"These are brand new clients for advisors," says Simon Roy, president of Jemstep. "We know this is working and clients are using it. RIAs are waking up on Monday with new clients when they come into the office."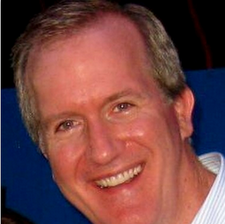 Bill Doyle: I suspect the uptake
by advisors won't be as fast
as the uptake by investors.
Slow and steady, Schwab will win robos
Over the long haul, Bill Doyle, an analyst with New York-based Forrester Research, suspects that Schwab's robo effort for RIAs will be a success.
"I suspect the uptake by advisors won't be as fast as the uptake by investors. I think advisors will be slower because it will take them longer to incorporate where they fit in and figure out how to move certain clients along," See: Six ways that human advisors kick robo-advisor butt.
Doyle suspects advisors will eventually use this product more frequently than investors. "They've got tons of advisors who will say this is a neat solution," he added.
Looking at the bigger picture, Carpenter strongly advises RIAs not to be spooked by robos and to take a close look at the entire spectrum of automated investment options.
"There is so much attention on this word 'robo' — it has hindered advisors' ability to educate themselves on what currently exists. RIAs firms are slow adopters and we can't operate in that old mentality. You've got to develop a firm that is nimble and to do so you need some type of electronic investment management option. This feels like it has a sense of urgency." See: Why I find the term 'robo-advisor' objectionable and unhelpful.
Correction: A previous version of this article had the time of day and length of the Schwab webcast wrong.. It is March 23 at 10 a.m. PT and it'll last an hour. It was our mistake.
---
Related Moves
---
September 16, 2020 – 6:00 PM
---
---
---
Mentioned in this article:
Team Hewins
RIA Seeking to Hire Advisors
Top Executive: Roger Hewins
---
---
---