Eric and Todd Clarke: We are wired to engage in the battle. We enjoy doing it and we want to keep doing it.
Brooke's Note: As this story goes to press, Lisa Shidler is on the verge of wrapping up an article about Orion converting three prominent RIAs to its portfolio management systems. These converts to the Omaha tech firm prize independence, so anything that threatens that rare quality in a PMS provider gets our attention. That said, mergers have gone smoothly in this software segment and my conversation with Orion's buyer and sellers had a low-key feel that suggests that Orion and its sister firms under NorthStar may just continue to grow in strength.
TA Associates will purchase a majority stake in Orion Advisor Services LLC as part of its purchase of its parent company, NorthStar Financial Services Group LLC, which has approximately $275 billion in assets under management and administration.
Northstar currently holds CLS Investments LLC, Gemini Alternative Funds, Gemini Fund Services, Gemini Hedge Fund Services, Northern Lights Compliance Services and Northern Lights Distributors.
With this purchase, the last of the big five RIA-portfolio-accounting firms has traded in its independence for a larger capital base, access to greater expertise and increased acquisition prowess. Joining Orion, the Omaha, Neb.-based maker of portfolio management systems for RIAs, in this category are Tamarac, Performance Technologies, Black Diamond and, most recently, Advent Software.
Tamarac of Seattle joined Envestnet; Raleigh, N.C.-based Performance Technologies was purchased by Charles Schwab & Co.; Black Diamond was acquired by Advent and Advent was bought out by SS&C. The fifth on that list is Morningstar Office, which digested DB CAM Technologies.
Still, clients will need to absorb the shock of the news.
At Brouwer & Janachowski, a $1.2-billion RIA, chief operating officer Peg Pike was coming to terms with the deal. "We haven't had much time to digest it," she said on Monday. "But I have a lot of faith and trust in Eric Clarke [president of Orion] and I think he's a good human being. I can't imagine he'd do something that would compromise his Orion clients. I'm going to trust him and believe it is only going to be better for us and the stability of the firm and commitment to bringing new features and new ways of doing things."
The news was particularly jarring for her because her firm is in the midst of converting to Orion from another vendor. "At first with the timing, I was thinking, are you serious? But for my own selfish purposes having Eric Clarke call the shots is fairly important."
On a tear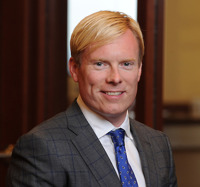 Roy Burns: Before TA got involved,
they were doing just fine.
TA Associates is a Boston-based private-equity firm with $18 billion of raised capital. It owns 16 companies in financial services and has another 30 financial technology companies in its portfolio. The firm has invested in 450 companies around the world, including early investments in Premier Nutrition Corp., maker of PowerBar, and Tempur-Pedic North America LLC.
TA has also invested in firms familiar to advisors, such as First Eagle Investment Management LLC, based in New York; and SmartStream Technologies, Ltd., based in London.
Terms of the deal were not disclosed, but the no doubt TA Associates invested an amount in the hundreds of millions of dollars., according to Dan Seivert, chief executive of ECHELON Partners, a wealth management investment bank in Manhattan Beach, Calif.
"TA Associates is very experienced in doing the $300-million-plus late-stage play. For TA to get interested, they have to put hundreds of millions to work. They have $18 billion to invest."
It's very similar to what LPL did with Hellman & Friedman and TPG Capital.
NorthStar was represented by mover-and-shaker investment banker Brendan Ryan, who is managing director of the technology services investment banking group of Raymond James Financial Inc. in St. Petersburg, Fla. Ryan is on a tear, having also represented eMoney of Conshohocken, Pa., in its recent sale to Fidelity Investments.
Family matter
TA Associates has been looking at NorthStar for about four years, according to Clarke. But he adds that he and his colleagues were determined to consider every option before sealing any kind of deal. In that spirit, they talked to investment bankers about an initial public offering.
But a tragedy in the Clarke family may have added impetus to making the deal. Patrick Clarke, Eric's father, was the co-chairman of NorthStar until his death in a plane crash in 2012. Michael Miola, who shared chairmanship duties with Clarke senior, and who owns 50% of the firm, has expressed his intention to step down soon to pursue other interests. Miola owns about 200 horses that he breeds, trains and shows. See: A terrible loss in the RIA business of the original breakaway broker.
Both Eric 41, and his older brother, Todd Clarke, 46, were determined to find a buyer that would allow them to continue to run the business in the authentic manner that the company is known for. See: RIA leaders venture to Grand Canyon to get beneath Earth's surface — and their own.
"The TA offer was not the highest but we felt it was in our interest for where we want to be in five years," Eric says. Todd explains that the firm has never grown inorganically and that It neither has the personnel nor the experience to do so. Nor has it had much incentive because the company's organic growth strategy has been such a big success. NorthStar manages and administers $275 billion of AUA and AUM today, up from $2.5 billion in 2000.
Orion will retain two seats on the NorthStar board of directors.
NorthStar has approximately 700 employees and is headquartered in Omaha, Neb., with additional offices in Hauppauge, N.Y.; Chicago; Mill Creek, Wash.; and Scottsdale, Ariz.
Silos within silos
M. Roy Burns, a managing director at TA Associates who will join NorthStar Financial Services Group's board of directors, says that it was easy for his firm to offer these kinds of reassurances.
"Before TA got involved, they were doing just fine," he says.
TA Associates, which has never been in the RIA business except very tangentially, had been looking for an entree, Burns says.
Burns says TA Associates' strategy to make NorthStar more formidable is to have it bundle services from Orion, Gemini and CLS under the NorthStar brand.
One example of a company using a bundle of NorthStar services is CLS Investments. The turnkey asset management program serving clients of independent-broker-dealer reps currently uses Orion for its portfolio management system and Gemini for its proprietary mutual funds.
Burns adds that his firm may be able to create a larger bundle of services by rolling up other firms that provide complementary services. In addition, deals could be done within silos to build those franchises. See: RIA TAMP for insurance agents hits a quick $700 million AUM then opts for Orion software. the RIA business.
Seivert says the bundle aspect is likely a plus.
"They get four bites at the apple — a TAMP, a portfolio accounting system, an ETF play and a pure manager play," he says. "Either its an [impure mess] or it's a jackpot. It's probably a jackpot [given how the Clarkes are known to run their businesses.]"
Seivert says that the diversity of the NorhtStar holdings is a great way for TA to enter
Alternative investments factory?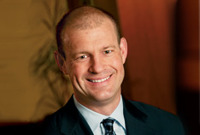 Todd R. Crockett: Creation of new
alternative investment products and the RIA
channel are two of the highest-
growth segments of the financial services
industry.
Todd R. Crockett, a managing director at TA Associates, who also will join NorthStar Financial Services Group's board of directors, tips his hand about one rich vein of growth for NorthStar — Gemini's alternative investments business. See: Gemini adds a whopping $5 billion in AUM in 2012 by helping RIAs start and expand mutual funds.
"Creation of new alternative investment products and the RIA channel are two of the highest growth segments of the financial services industry. NorthStar is recognized as an innovative leader and leader in providing SaaS-based solutions and high touch client-centric administrative services and is well-positioned for further growth in these high-end markets."
Todd Clarke also references the company's product experience in his prepared remarks: "TA Associates was the right fit for us [because of] their financial services experience [and] significant ETF market understanding." See: Why most RIAs bent on launching in-house ETFs should swallow hard and start a mutual fund.
Wired to engage
Now that the Clarkes have an upcoming liquidity event that makes them more financially secure, RIAs will no doubt watch to see whether they still put themselves into the company with the same gusto. (Some of the giant RIAs that use Orion include Carson Wealth Management and Mariner Wealth Advisors.) See: Eric Clarke delivers a behind-the-scenes account of his own Gemini & Orion Advisor Forum.
This question brings a chuckle from the Clarke brothers on a conference call.
"We're wired similar to my dad," Todd says. "He would say: I am retired because I do what I want to do every day. We are wired to engage in the battle. We enjoy doing it and we want to keep doing it."
Eric adds that many of his best friends are advisors and that he serves other people in the industry, which ensures his full engagement. He deadpans, too, that in Omaha there are no oceans, lakes or mountains to tempt him away from work. He sees NorthStar becoming much more than it is today.
"We think we have a vision," Eric says.
---
Related Moves
February 10, 2022 – 2:22 AM
---
January 7, 2022 – 11:40 PM
---
October 5, 2018 – 6:05 PM
---
---
Mentioned in this article:
---
---
---