News, Vision & Voice for the Advisory Community
The Palo Alto-based automated money manager addresses tax slippage from transfers of HNW accounts to its website
February 23, 2015 — 8:39 PM by Sanders Wommack
The dirty secret of moving an account from one financial advisor to another: capital gains taxes often get triggered.
It's a problem for many RIAs and it was fast becoming an issue for Wealthfront as it began — way ahead of its own projections — to bring aboard more and more "seven- and eight-figure accounts," according to the company.
In response to the long arm of the IRS, the Palo Alto, Calif.-based robo-advisor, with close to $2 billion of managed assets, launched a new technology in early January to minimize the effects to clients of having their assets moved to its oversight.
"When you start handling large accounts, you start having to deal the problems that come with them," says Adam Nash, chief executive of Wealthfront.
On the simplest level of execution, the new Wealthfront algorithm will ensure that a position with a short-term capital gain will stay on the books until it becomes a long-term capital gain.
Max capital gains
In addition, the company will now monitor transferred portfolios daily to scan for short-term losses to exploit with its tax-loss harvesting algorithms. Losses in either the transferred portfolio or the Wealthfront-managed portfolio will be used to accelerate the transition out of legacy holdings. Overall, Wealthfront says, the average account transfer takes a little less than a year to be completed.
Finally, Wealthfront will now allow clients to set the maximum capital gains taxes each is willing to face in a given year, something the company says will allow clients to even out their taxes over their annual tax bill over the long term.
The new technology's effect on the average account is 2% or $10,000 for a $500,000 account.
Surprise for clients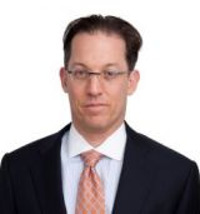 Will Trout: [Clients] see the functionality
offered by the robos quickly catching
up to the functionality offered by
big boys like Schwab and other
traditional providers.
Will Trout, senior analyst at Celent, says that with each robo firm's blog post announcing new features, clients, "see the functionality offered by the robos quickly catching up to the functionality offered by big boys like Schwab and other traditional providers."
"When Wealthfront launched three years ago, there was a lot of skepticism about who would trust their money to an automated investment service, and how much they'd entrust. I think we've all been surprised the responses," says Nash.
Overlap
The service generally does not come into play for most Wealthfront clients; the advisor is their very first account.
The demand for such a service is not acute at Betterment, according to its chief executive, Jon Stein. "We're doing some of that [capital gains tax minimization work for account transfers] for customers who ask for it," he says.
The average betterment account if $21,000. Stein says his firm has "many" $1 million-plus accounts and even a $10-million-plus account.
The Wealthfront attention to these tax issues is yet another sign that there will ultimately be a great deal of overlap and coalescing between the managed account service and robo-advisors, Trout says. The trickle of clients into these small firms hasn't become an exodus from Wall Street yet, but says the old firms are going to have to reach deeply into their "strategic will" to adapt.
Aimed at millennials
Yet Bo Lu, chief executive of FutureAdvisor, says that Wealthfront's inability to minimize taxes on mutual fund balances it receives is a serious shortcoming, considering that the vast majority of American investors own mutual funds as their predominant investing vehicle.
"We do what you'd expect an advisor to do," he says, and explains that FutureAdvisor watches out for mutual fund redemption fees and unrealized capital gains before divesting client holdings.
Nash says that Wealthfront is aimed at millennials and that mutual fund balances really don't come into play very often for these younger investors.
Lot by lot approach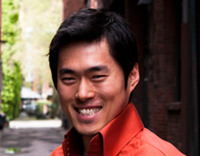 Yet Bo Lu: We do what
you'd expect an advisor to do,

Clients of FutureAdvisor's basic, free service simply receive investment recommendations for their various accounts across all brokerages and can choose whether or not to implement them—completely eliminating transferable costs. And when a client signs up for FutureAdvisor's premium service, the company automatically transfers the client's holdings from any brokerage account to either Fidelity or TD Ameritrade, leaving no immediate capital gains taxes to massage. See: After outcry, Betterment 86's (but not on purpose) a blog post inflaming advisors.
"Clients are always asking 'what are the tax savings of moving to FutureAdvisor?'" says Lu, and therefore FutureAdvisor, he says, takes a "lot by lot, client by client, account by account" approach to minimizing IRS bills.
As robos break into the mainstream, Lu has also seen more and more wealthy clients coming through the door and notes that those bigger accounts are now frequently "less investment-geeky" than FutureAdvisor's earliest clients.
Lu adds that his firm is analyzing factors that go unaddressed by competitors. FutureAdvisor is beginning to analyze the bid/ask spread on ETFs to help determine if selling and replacing an unwanted ETF is worth the cost. The firm also fine-tuned its analysis of commissions and expense ratios to ensure that very small holdings are held rather than replaced with better ETFs when commissions would consume the long-term benefits.
The company has about 2,000 paying clients and $400 million AUM
---
Related Moves

Andy Rachleff cans the old 'democratizing' mission statement at his robo; The 14,200 one-man Ed Jones branches may become branch banks; Steve Leivent consolidates power at SS&C.
---
---
Mentioned in this article:
Wealthfront
Portfolio Management System
Top Executive: Andy Rachleff
---
---
Share your thoughts and opinions with the author or other readers.
Stephen Winks said:
February 23, 2015 — 9:47 PM
At least Wealthfront is adapting unlike Wall Street.
This is an amateur mistake, but is encouraging in its interest in continuous improvement—the early impediment to not quite ready Robo Advice.
SCW
Stephen Winks
Matt M said:
July 31, 2015 — 7:59 PM
The last sentence reads "$400 million AUM" and earlier reads "close to $2 billion of managed assets". Are these the same? What am I missing? Thanks!
brooke southall said:
July 31, 2015 — 8:08 PM
Matt,
I believe the first amount was Wealthfront and the second was FutureAdvisor.
Brooke
Matt M said:
July 31, 2015 — 8:52 PM
That makes sense! Thanks brooke!
---
---