On strength of $1.4 billion of AUM and 90 RIA clients, Betterment raises $60 million of VC funding as it looks to disrupt RIA custody
The New York City-based robo added $1 billion in 11 months and (sources say) has bigtime RIAs contemplating it as a primary platform, CEO Jon Stein says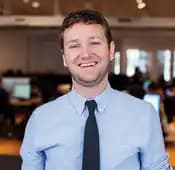 Jon Stein: Every month is bigger than the last.
---
---
Mentioned in this article:
Fidelity
Asset Custodian
Top Executive: Sanjiv Mirchandani
Kitces.com
Consulting Firm
Top Executive: Michael Kitces
---
---
---
Bill Winterberg
February 19, 2015 — 2:30 PM
"How much should I be saving in my IRA versus my 401(k)? Am I saving enough relative to my goals? We want to give that peace of mind in five minutes. That's not an easy task," says Stein.
WARNING: financial planning algorithms ahead. Proceed with caution.
Nevertheless, congratulations Jon and the Betterment team and keep doing what you've been doing.
Mike
February 19, 2015 — 7:23 PM
Congrats to Jon and the Betterment team on a fantastic win for fintech in NYC. I think you have it right Brooke, Motif and Betterment in a few years will be major players in the RIA custody space. More and more they are more of a TAMP than anything. This will open up the market for the Robo 2.0 players:
https://www.hedgeable.com/blog/2014/12/we-dont-need-robots-introducing-the-digital-wealth-manager-2-0/