News, Vision & Voice for the Advisory Community
Edward Jones and other legacy American customers consider ETFs a niche solution to a main portfolio -- lessening the urgency for change
February 10, 2015 — 9:57 PM UTC by Lisa Shidler
Brooke's Note: When you see a company as insular as Capital Group slipping sideways after years of success, you can't help but wonder whether its export-only mindset [ideas included ]is catching up with it. That question comes fiercely into focus as it dithers and waffles on how to proceed with the newfangled concept of selling exchange traded funds under its American Funds brand. It's a true innovator's dilemma for Capital Group where every step forward with ETFs is a step back for its profit margins and its ability to operate by the sacred cover of darkness.
Capital Group is publicly mulling whether to produce exchange-traded funds under its American Funds label , a move industry leaders say could shake up the $2.6 trillion ETF space.
But when it comes to being left out of the hot category or dealing with the ramifications of the front running that could occur, the Los Angeles-based company is choosing to kick the can down the road again.
Last week, the Securities and Exchange Commission gave preliminary approval for the $1.2 trillion fund company to go ahead with transparent ETFs. But it appears American Funds is holding out hope that it may be able to release a type of non-transparent ETF. In an ETF, fund companies are required to list fund holdings daily and mutual fund companies like American Funds remain reluctant to do so because of front running by competing asset managers.
Front running occurs when traders can see how a competing portfolio manager is building a position in a stock and they pile in to that stock to piggyback on the research. In the process of doing so, they may bid up the price of the stock, which drives up the cost of building the position. The same can happen on the back end when portfolio managers try to unload an equity position, triggering sales by other managers and driving down the value of the stock before it can be sold in an orderly fashion.
This practice could be particularly damaging to American funds if the company tried to build positions in the same stocks in both their mutual funds and ETFs simultaneously — with the ETF trades opening the window on the equity research done for their conventional mutual funds.
American Funds first sought regulatory approval for ETFs in July 2014. At the time, American Funds applied for permission to release a non-transparent ETF and a transparent ETF. Later in 2014, the SEC rejected another firm's bid for a non-transparent ETF and American Funds removed its request for the non-transparent ETF, keeping the transparent request on file.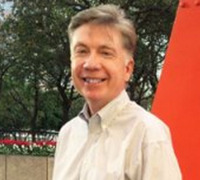 Tom Joyce: We're going to continue
to have conversations.
"We continue to have an interest in active ETFs but we have no immediate plants to launch an ETF of any kind," says American Funds spokesman Tom Joyce. "We're going to continue to have conversations."
Tough times
After significant inflows in the early 2000s, American Funds hit the wall during the 2008 recession and has had years with nearly all outflows since 2009, says Ben Johnson, global director of ETF research for Chicago-based Morningstar Inc. Indeed, the firm's assets stand at $1.2 trillion. It first hit $1.2 trillion in 2007.
Though most active managers of equities suffered during that time, American funds were hit harder, sources say, because they were tilted toward the financial sector, which were ground zero of the more general stock market meltdown.
Yet, in January 2015, American Funds had its best month since May of 2009 bringing in $1.93 billion of inflows, but in December 2014, the firm had $400 million in outflows. Getting into ETFs could certainly help propel the firm, Johnson says.
American Funds is taking a gamble by staying on the sidelines of the ETF arena, Johnson says. "The bigger risk is to not participate," he says. "What you see more than anything is traditional asset managers are having this aha moment. This is just a new technology, at the end of the day. This is a new package for strategies and it is not unlike any [kind of] technology. It is more efficient than its predecessors, and those efficiencies are real."
Hybrid form
While the SEC has not given any firm permission to produce a non-transparent ETF, it did last fall give its OK for a hybrid fund dubbed an exchange-traded managed fund, which is a hybrid between an ETF and a mutual fund. It is actively managed but is not transparent.
But it lacks one of the chief attributes of an ETF — to avoid embedded capital gains. Boston-based Eaton Vance Management was the first company to gain approval. See: Criticism of ETFs is based on fear more than factual basis: columnist.
It is still too soon to tell whether ETMFs will be newest attractive funds on the market, but Johnson notes that these funds are still more like mutual funds trying to imitate an ETF than an ETF. An ETMF would solve some issues for American Funds because it is non-transparent, but these funds only get priced once a day, making them no more dynamic than a mutual fund.
Industry leaders say American Funds is wise not to pioneer ETMFs.
Clearly, American Funds would be a game-changer in the ETF space with an actively managed ETF, says Tom Lydon, editor and publisher of ETF Trends. One firm that has successfully jumped into the active ETF space offering its funds on a transparent basis is Pacific Investment Management Co., and the front running hasn't affected that firm, Lydon says.
"The front running is not as popular as it used to be since there are so many ways for investors to learn information about funds," Lydon says."It hasn't impeded their progress. It hasn't cannibalized their other business."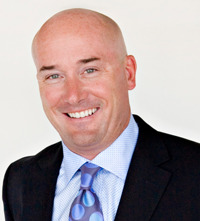 Tom Lydon: The front running is
not as popular as it used
to be.
Others say that Pimco's releasing of its bond holdings on a daily basis is apples-and-oranges different than were American Funds to disclose trades in its equity funds.
Boston-based Fidelity appears to be struggling with how to be in the ETF and mutual fund business at the same time. It has gone so far as to create a separate firm, SelectCo of Denver, to manufacture its ETFs. See: Why Fidelity's Anthony Rochte could still laugh best in the ETF game — despite a late, late start.
Appetizer only
Another unknown for American Funds is whether its devoted following of brokers at wirehouses and independent broker-dealers will climb on board with its ETFs.
One of American Funds' biggest customers, St. Louis-based Edward D. Jones & Co. LP, is taking a wait-and-see attitude. On its website, Edward Jones announced it earned $37.4 million or more in revenue sharing from American Funds mutual funds.
"Edward Jones is aware of American Funds' filing to offer ETFs. When available, we will review any proposed ETFs American Funds might offer to determine if they are right for our clients," Steve Seifert, a partner with Edward Jones, said in an e-mailed statement.
Edward Jones has traditionally viewed ETFs only as a way to fill in portfolios around the edges — portfolios built of out actively managed mutual funds. In a paper on the company's website, Edward Jones describes ETFs as a niche strategy alongside the main meal of the portfolio.
"ETFs can be used in conjunction with mutual funds to achieve additional diversification. For example, an ETF could be used to fill in a gap in a portfolio of mutual funds," the paper says. The firm also suggests that investors should be cautious with narrowly focused ETFs, and that ETFs should be avoided unless they have at least $100 million in assets.
Like pre-vetted
Edward Jones' coy stance on American Funds ETFs aside, Ryan Shanks of Finetooth Consulting, is convinced many of the giant broker-dealers will rubber stamp any ETF offering that American Funds made available because of the popularity of the funds.
"Advisors like the vetting process and the management style of American Funds but they want alternatives," Shanks says. "The assumption is that every fund with a selling agreement with American will just rubber stamp the ETF." See: Why I use target date funds for some 401(k) clients in my RIA but with exaggerated scrutiny and care.
If American Funds can enter the ETF arena on its own terms, it is poised to win big. Wirehouses, the firm's chief distributor and big fans of the brand, will sop up its ETFs. But American Funds also has a chance to be the first active-management giant to go big in the ETF market.
American Funds also brings some panache into the mostly dull ETF arena, Lydon says.
"A big part of the mutual fund business is their big brand names and personalities behind some of the best managed mutual funds. You see the American Fund managers on the cover of Fortune," he says. "The ETF business doesn't have rock stars,. A company like American Funds can bring their managers with great long-term track records and can bring the rock star status to the ETF market."
Playing the field
When a firm like American is poised to jump into the ETF arena, it certainly shows that the arena is changing.
"What American brings to the party is a good track record in investment strategies in mutual funds that could be translated in an ETF wrapper," says Lydon. "They'll still have the best strategies with their managers but they'll be in ETFs. The expenses of running it will be less. The expense ratio will be less."
But if rules require American Funds to reveal when it is building a position in a stock, it is unclear that it will maintain the edge that it has built its reputation on — and that justifies the prices it charges.
The active ETF market is wide open for a new firm, says Charles "Chip" Roame, managing partner at Tiburon [Calif.] Strategic Advisors.
"In my eyes, the big three firms — iShares, Vanguard, [State Street Global Advisors] — dominate the passive-ETF market. The active-ETF market is still embryonic and the big three are unlikely to control such, so I see the active ETF market as wide open still for Am-Funds."
---
Mentioned in this article:
---
---
Share your thoughts and opinions with the author or other readers.
---