Susan Reese: I liked the model of the [Joe Piazza] has. It has transparency that's not associated with a large bank.
Brooke's Note: This might be the breakaway of the year — a late entrant that twinkles like an ornament on a Christmas tree. Consider the electric challenge that Joe Piazza faced in recruiting Susan Reese to Robertson Stephens from an RIA very much in the grip of Goldman Sachs. See: How 3 wealth managers at Goldman Sachs parlayed a $1 billion book of business into a $125-million payday — after doing it once before for $217 million. Reese, a former geometry teacher, was already working for an RIA — a firm she says she had no complaints about — one, in fact, she loved. And then, Piazza faced the challenge of convincing her to pack up her family and leave the highly affordable Albany area for virtually unaffordable San Francisco. But the kicker is that Reese arrived at a banquet where she was expected to supply much of the food. Her assets under advisement are more than double of those of Robertson Stephens itself, which is still largely in startup mode. Even after talking to Reese, Sanders Wommack was hard-pressed to pin down her motivation. But after interviewing headhunters and digging around in Ayco's SEC disclosures, Reese's move went from the improbable to quite plausible. Headhunters say that Ayco's advisors began to get restless after a 2014 change in compensation policy. Its ADV shows the degree to which Ayco assets end up in proprietary products — many of them under the Goldman Sachs brand.
Robertson Stephens LLC has brought in one of the largest individual breakaways of the year, winning an advisor with a potential $2 billion from an RIA owned by Goldman Sachs.
Susan Reese's arrival at San Francisco-based Robertson Stephens from Albany, N.Y.-based The Ayco Co. LP firm could triple Robertson Stephens' assets under advisement to $3 billion if her clients are loyal enough to her to drop Ayco.
Reese is confident in her bold move.
"If I thought this was risky I certainly wouldn't have done it," she says.
The former prep school geometry and calculus teacher is uprooting her family from upstate New York to San Francisco, separating herself from a firm that put her in the top 1% of advisors nationally after she joined it just 10 years ago. See: A Goldman Sachs advisor breaks away, sits out for 90 days and builds a $1-billion-plus RIA.
Shorter commute
As managing director Robertson Stephens, Reese will take an ownership stake. Another big plus is that the move places her geographically closer to her clients, ones sourced through Ayco's Irvine, Calif. office. Previously, she had to fly across the country twice a month to meet with investors.
Other than that brutal commute, Reese had no complaints about life at Ayco.
"They were very good to me," she says.
Reese acknowledges, however, that one big draw was Robertson Stephens's open architecture.
"I liked the model [Joe Piazza] has. It has transparency that's not associated with a large bank. You can choose from the whole world of investments, and there's greater fee transparency. If I was a client that would be really important." See: As Joe Piazza's 'Robertson Stephens' venture gears up for '$40 billion,' he adds Mercer, Addepar, Fidelity and Schwab and subtracts Fortigent.
Conflicted fiduciary
By contrast, Ayco's ADV disclosure shows that many investor dollars are funneled to products made by its parent, Goldman Sachs, or to its in-house insurance companies. See: Secret recordings reveal 'regulatory capture' at Goldman Sachs by NY Fed examiners capitulating to the corporation — before they were even asked.
"Advisory personnel, including account managers, wealth advisors and IPs, may recommend that Ayco's affiliates, Goldman Sachs Asset Management and Goldman Sachs & Co., manage all or a portion of the client's assets through an account or product managed by GSAM," the ADV reads.
"In addition, Ayco's affiliated broker-dealer, Mercer Allied, and Ayco's affiliated insurance agencies, ASA and ASIA, receive insurance commissions from insurers for the sale of insurance policies, and annuities, including variable life insurance policies and variable annuity contracts (together, 'Variable 22 Products'), which inure to the benefit of Ayco," Ayco's ADV continues, "Ayco personnel licensed as insurance agents, including account managers, wealth advisors, IPs, and certain firm affiliates may refer their clients to such insurance agencies and may receive referral fees." See: AMG's deal for $7-billion myCIO will give it $32 billion of AUM and its 12-billionth dollar of acquired assets in 2015.
Ayco's ADV disclosure explicitly spells out the practices that make it a conflicted fiduciary.
"The receipt of remuneration through Ayco's affiliates creates a conflict of interest between the fiduciary duty owed to clients in offering investment advice, including any recommendation to purchase insurance securities, and the interests of Ayco and its affiliates, namely the benefits that Ayco's affiliates will receive, since it gives Ayco and its affiliates an economic interest in the proposed transaction." See: Op-Ed: The fiduciary standard is in worse shape than it was four years ago.
Goldman owned and operated
If Reese has nothing but good things to say about Ayco, her former company has nothing to say at all. Employees in Reese's former office in Irvine — her West Coast base — declined to comment, referring RIABiz back to Ayco's corporate headquarters. A spokesman for The Ayco Co. LP said, "as a matter of policy, we do not comment on former associates of the firm."
Founded in 1971, Saratoga Springs, N.Y.-based Ayco originally provided 401(k) and executive compensation consulting for corporate executives. From there, it was a short leap into wealth management and estate planning for corporate executives. American Express owned Ayco from 1983 until 1994, when it was repurchased by a group of Ayco employees.
Ayco was sold again in 2003 to Goldman Sachs for an undisclosed sum — an event covered by Brooke Southall in this article: Goldman's purchase of AYCO looks like a mistake. In that story, Southall, then a reporter with InvestmentsNews, talked with Charles Roame, principal with Tiburon (Calif.) Strategic Advisors.
"It is one of those deals that sounds good on the surface, but implementation may not be as logical as one may think. Tiburon believes that Ayco and Goldman were not a good match as Ayco's strength is in serving a broad base of executives, while Goldman is just focusing on the top echelon," Roame said at the time.
A national executive recruiter tells RIABiz that until recently Ayco advisors were very loyal to the company and almost impossible to lure away. Over the last 18 months, however, advisors have been testing the breakaway market. The source said advisors cite mounting pressure to push certain profitable products as well as compensation packages that are not equal with what other Goldman Sachs advisors receive. See: Goldman Sachs settles to make its scandal die, and Congress passes financial services reform. What does it mean for RIAs? Not much, yet..
Time out for teaching — and learning
In any case, Reese is no stranger to taking risks. She earned an master's degree in chemical engineering from Rensselaer Polytechnic Institute in 1987 before landing a job in the plastics division at General Electric. After two years at GE, Reese realized she liked finance more than engineering and spent the next seven years financing projects for General Electric in the United States, Canada and the Netherlands.
Reese took a four-year maternity leave beginning in 1996, followed by another four-year stint teaching geometry and calculus at her children's secondary school in Albany.
With her children getting older, Reese then decided to head back to school herself to learn more about the investment advisory business. In 2004 she moved her kids across the Atlantic to attend the London Business School, becoming, in 2005, its first single parent to graduate from the full-time master's program. Reese joined Ayco later that same year. See: Extraordinary women awaken the RIA business, shepherd billions.
Top execs, complex needs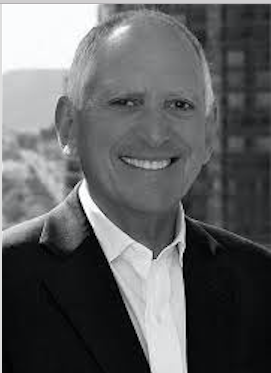 Joe Piazza: Joe Piazza: I want
the person who wants to be
a partner and grow the firm.
I think we've been reasonably successful
in getting that word out there.

Ayco's assets under management boomed during the 17 years under Goldman Sachs, growing from $6 billion in 2003 to more than $26 billion ,13 offices and 1,163 employees as of October 2015, according to its ADV.
Reese declined to discuss her former company's success, saying she'd let Ayco explain it, but a spokesman for Ayco, when asked, said again that Ayco would limit its comments to, "as a matter of policy, we do not comment on former associates of the firm."
One source, however, says that it is safe to assume that Goldman Sachs feeds referrals to Ayco through its investment banking unit, where Goldman establishes trust with the very top executives in the S&P 500. Ayco has always enjoyed a reputation as a firm that could make sense of complex executive compensation plans laden with options. It competed head-on with San Francisco-based Kochis Fitz in the pre-Goldman Sachs days and still competes with San Francisco-based Aspiriant LLC, which swallowed Kochis Fitz. See: Tim Kochis retires, months earlier than scheduled, but also years later than planned.
According to the SEC brochure, Ayco and its affiliates may charge up to .5% on blended fixed income accounts, 1% on alternative accounts, and 1.3% on equity accounts. And that's just the beginning. All in all, the full description of fees in The Ayco Co.'s ADV brochure fills 11-1/2 single-spaced pages.
Ayco Family Office clients pay an annual fee and a minimum one-time integration fee for new clients of $100,000. The company's financial counseling office, for example, charges up to $545 per hour, a level that "may be adjusted in subsequent years to account for cost of living increases." It also notes Ayco "may add" a 15% surcharge on annual counseling fees for any work provided by the firm's California office. See: The wild ride that Goldman Sachs took to launch its first ETF — one that even an RIA could love?.
Adjustable fees
Ayco advisors are put in a position of having to charge some far-end-of-the-spectrum fees, according to the ADV: the brochure says Ayco and its affiliates may charge up to .5% on blended fixed income accounts, 1% on alternative accounts, and 1.3% on equity accounts.
But those relatively vanilla fees are just a warm-up. For example, Ayco Family Office clients pay an annual fee and a minimum one-time integration fee for new clients of $100,000.
'Robbie' rebirth
In joining Robertson Stephens, Reese is engaging in a rather grand experiment ginned up by Joe Piazza in February 2013. At age 69, he decided the time was ripe to revive the once-revered Robertson Stephens brand, but this time centered on wealth management rather than the riskier investment banking business that led to its downfall the first time around. Piazza had originally founded a wealth management division at the company in 1998 and grew it to $40 billion in AUA by 2002.
But four years later, FleetBoston Financial liquidated the firm in the wake of the Dotcom bubble. See: Swatting aside 'doubters,' Joe Piazza uses an improbable hook to nab Wells Fargo private bankers — pent-up Addepar lust.
The reborn firm has had good success bringing back former employees of the company (about half of the firm's 30 employees worked at the old "Robbie"), and Piazza says "substantial" number of old clients have returned as well. Nevertheless, advisor recruitment has been less robust than predicted. See: With big LPL backing, the Robertson Stephens brand revives to roll up advisors to the suddenly wealthy.
Act two
Piazza says he is currently in full recruitment mode and expects Reese's arrival to help pave the way for more recruiting success.
"We have seven advisors and they're all wonderful, but she has a very different business," he says. "I want the person who wants to be a partner and grow the firm. I think we've been reasonably successful in getting that word out there."
Just as he did at the old Robertson Stephens, Piazza expects to grow, initially at least, by recruiting the "best of the best" advisors. And he now has a plan for the second stage of the company's organic growth.
Earlier this year, Piazza hired on another "Robbie" alum, Ren Riley, to create a venture capital partnership under the Robertson Stephenson brand. The new firm expects to raise a $150 million late-stage fund in 2016. Thus far, Piazza keeping the two businesses separate from a philosophy that that's just not how a wealth management business should be run.
"We've let our clients know we're in these businesses," he says, "but it's not something we market aggressively."
---
---
---