What to make of Raymond James putting 'Alex. Brown' back into business and what to make of the $420 million it's spending to make it happen
Raymond James could get the hallowed brand and 200 advisors with $50 billion in advised assets for a nominal price but it'll also be pumping Deutsche products through the AB unit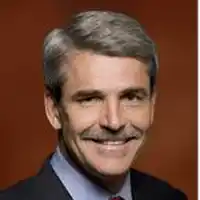 Paul Reilly: Deutsche Bank is to continue providing the Alex. Brown advisors continued access to syndicates from Deutsche Bank's equity research and a high array of high-net-worth services for many years.
---
Stephen Winks
December 6, 2015 — 6:54 PM
The culture of innovation in Corporate Finance and the old Alex Brown partnership business model gave Alex Brown a high level of personal pride in serving their clients. This is difficult to replicate in todays insular publically held business format. Alex Brown was very close personally to its clients which formulated what would be today a unique ethical and personal identity. Firms were then concerned about trust, civic responsibility and the well being of their clients, it was a gentleman's business, unlike today. It would be nice if Alex Brown would reemerge around the once pervasive values that embodied the best interest of the investing public. But those days of exercising personal principle are long over as expressed by the industry's push back over fiduciary duty and acting in the best interest of the investing public.
SCW
Stephen Winks.
---
---
Mentioned in this article:
---
---