News, Vision & Voice for the Advisory Community
The last-standing pure B2C robo hopes to outwit, outlast, and outplay its competitors by out-hiring them
December 3, 2015 — 6:15 PM UTC by Kelly O'Mara
Brooke's Note: You can throw a rock in any direction and hit an analyst, pseudo-analyst, columnist or sadist who predicts that B2C robos are dead — and says it with a relish unbecoming. The thinly veiled remarks are being hurled rather unsubtly at Adam Nash and Andy Rachleff and their Wealthfront venture. The big B2C is indeed easy to dislike and criticize. It's a breeze, in fact, because the firm throws quills indiscriminately — famously zapping Chuck Schwab — but also Betterment in blog postings. Wealthfront also makes clear that it plans to be the gorilla in what they see as a one-ape business, suggesting that chimp corpses or at least gaunt chimps will litter the landscape. What makes Wealthfront easy to criticize is the look and feel of its website, which isn't as silky as Betterment's or as polished as Schwab (according to web developers in my building who did a cursory review). And the critics claim game-set-match when they look at how Schwab and Betterment's assets came streaming past Wealthfront's. In a game of trillions, verdicts are being rendered over a couple hundred million early-days assets here or there. So it is with an abiding RIABiz bias that whenever everyone knows something that nobody knows anything that Kelly O'Mara writes this article about Wealthfront and its porcupine ways.
It's been months since we've heard a peep of any real news out of Wealthfront Inc. That silence, though, may speak volumes about how the last pure B2C robo is stacking the deck for its next play.
While other digital advisor services have been announcing pivots and shake-ups, sources close to the company suggest that Wealthfront has been using its time to quietly hire and build out an 80-person engineering team. This is about a 100% increase in coding talent from this time last year.
But while this population explosion of engineers was occurring, Wealthfront kept right on going.
The Palo Alto, Calif.-based robo posted to its blog two weeks ago that it was adding another Facebook vet to its organization — even if his face may not spend much time there. See: Wealthfront's high-net-worth cat leaps out of the bag — keeping it one robo 'pivot' ahead of Schwab.
Mike Schroepfer, Facebook's chief technology officer, joined Wealthfront's board of directors in November. That's on top of the earlier hires of Facebook's former design chief, Kate Aronowitz, as Wealthfront's new vice president of design. See: After Schwab and Betterment catch up to Wealthfront's AUM, the Palo Alto robo pioneer makes a stunning hire.
And Alison Rosenthal, another former executive of the Silicon Valley social media giant, came on in October 2014 as Wealthfront's vice president of strategic partnerships. See: After bagging Google, Wealthfront hires a Facebook web-traffic pied piper to manage mega-prospects knocking at the door.
"We have big plans for the scale of our future business and can't imagine a better advisor than someone like Schrep [Schroepfer], who has helped scale a service that reaches more than one billion people every day," wrote Adam Nash in the blog post.
Schrep the nerd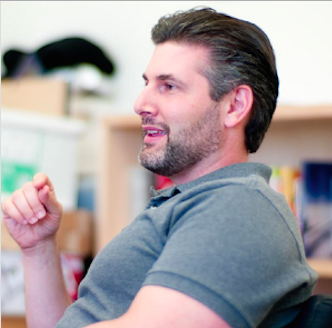 Adam Nash: we believe there is
huge value in having a technology
culture built more like Facebook than
like Merrill Lynch.
Before starting at Facebook in 2008, Schroepfer was the vice president of engineering at Mozilla for three years, where he was in charge of the open development process for Firefox. He came there from Sun Microsystems, where he was the CTO of the data center automation division after a startup he co-founded was acquired by the company.
According to Nash's blog post, at Facebook "Schrep" "helped build a fast and impact-oriented engineering culture."
He also presided over the company's shift to focusing on mobile—a major worry for Facebook just a year ago. Nash wrote that Schroepfer is now "shaping the company's long-term technology strategy in fields like planetary connectivity, artificial intelligence, and virtual reality." See: Adam Nash makes direct 'CEO-to-CEO' plea to Schwab to rethink its robo.
Mundane, run-of-the-mill tech stuff really.
"Many companies in the financial services industry believe software is simply a tool that can be purchased with a large enough checkbook," wrote Nash in that same blog post. "At Wealthfront, we believe there is huge value in having a technology culture built more like Facebook than like Merrill Lynch. As a result, we want to ensure that we have access to the best technology talent at every level of the organization, from our software engineers all the way to our board of directors."
Dry powder
If winning the robo game comes down to who has the most engineers, then Wealthfront has been stacking its deck. Sources close to the company say that the firm now has 80 engineers after a hiring spree this year. Its most prominent competitor, New York-based Betterment, has also staffed up, with 50 engineers. Of course, there likely won't be a pure battle of the engineers any time soon. If that was the case, then every start-up with a huge HR budget would succeed.
"Engineers equal firepower," says Will Trout, senior analyst Houston-based Celent. "But what will Wealthfront do with it?"
Trout believes that robos are in a kind of in-between period right now and that in the next five years they'll either have to develop the ability to do things like support more alternative products, provide better financial planning advice, and move away from ETF-only portfolios, he says, or they'll lose out to the bigger names getting in the market.
As Schwab, BlackRock and Fidelity get into the robo-game, he says, "it's kind of an empire strikes back scenario."
The big names now control almost two-thirds of the robo space. But if B2C players can add more tech capabilities to support different kinds of portfolios and offer financial advice, then Trout believes they'll eventually replace expensive real-life advisors for most consumers.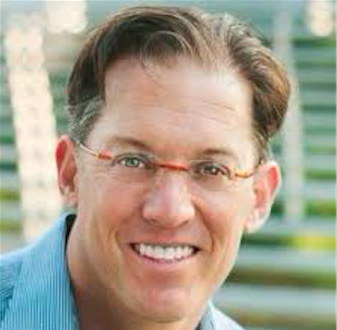 Will Trout: Engineers equal firepower. But
what will Wealthfront do with it?

"If Wealthfront can build out this kind of functionality, they should be able to carve out significant market space at the expense of the [B2B] hybrids," says Trout. See: Betterment's bad-news play at getting in good with RIAs and investors.
Amazon after the crash
Betterment's $3 billion in AUM, according to its most recent ADV, tops Wealthfront's $2.6 billion—neither of which is close to Schwab's $5 billion. But, Betterment, like many of the other robos, made a significant shift from its initial plan to just serve consumers only it expanded with Betterment Institutional.
It's long been thought that delivering digital advice directly to the mass consumers was a harder proposition to make profitable.
"The cost of customer acquisition is so high," says Trout, and few of the consumer robos have a clear path to pay back all the capital they raised initially.
But, he says, part of the issue is this in-between period that has made B2B "something of a diversion" right now. It's easier to make money in the short run by selling the technology to RIAs, and there's still a transition while people get used to the idea of getting all their financial advice from a technology platform. Ultimately, that will change, he says. "I'm bullish on B2C." See: Why BlackRock's purchase of FutureAdvisor for $152 million could be a deal of destiny.
Wealthfront executives have argued that after everyone else leaves the consumer space, their firm will be the last pure play alive. That could be true, says Trout, if they use all those engineers to start offering the more in-depth capabilities that consumers will want. Already, he says, Fidelity will likely blend its robo with the financial planning abilities of eMoney acquisition, and there are a number of new firms with interesting digital abilities with alternatives, risk-adjusted returns, and tactical allocations. Wealthfront will have to stay competitive if it wants to outlast everyone else.
"At that point, their goal will be to be the only B2C model standing, AKA Amazon after the Internet crash," says Trout.
---
Mentioned in this article:
Wealthfront
Portfolio Management System
Top Executive: Andy Rachleff
---
---
Share your thoughts and opinions with the author or other readers.
Stephen Winks said:
December 3, 2015 — 8:01 PM UTC
In the final analysis, the heavy brokerage overhead can not be sustained in a robo model geared to 25 bps or less. Heavy product distribution and OSJ overhead add little value in advisory services, be prepared for leaner cost structures and far more robust advisor value proposition with three times the earnings multiple of brokerage. Thus, a publically traded robo can easily eclipse the high cost, low added value conventional brokerage model. WealthFront may not be in this space but if it only understood how to scale expert advisory services (principally entailing advanced technology, prudent process and statutory documentation, all at single bps in cost), it could become profound in terms of value added, cost and professional standing. It is not that the B to C model is invalid, it is the B to B model has not yet been fully fleshed out to achieve professional standing.
SCW
Stephen Winks
---
---