How two well regarded biz-industry journos are rethinking post-Parish AdvisorHUB
Jed Horowitz and Mason Braswell see potential despite unusual circumstances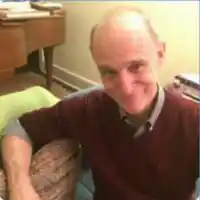 Jed Horowitz: The guy who founded the publication is in jail but others are trying to put the pieces together.
---
---
JimPavia
December 3, 2015 — 9:24 PM
Brooke's Note: Two of the planet's better respected wirehouse reporters are circling around AdvisorHUB. Jed Horowitz and Malcolm Braswell
Isn't his name Mason???
Brooke Southall
December 3, 2015 — 9:40 PM
Yes.
P.S. Be honored, Mason. My mind had you confused with Malcolm Gladwell.
Brooke