The present tense will give way to a future that reveals how a series of big bets -- automated and human-populated -- play out.
Brooke's note: By the readership numbers, 2015 was the year of the robo. But a closer look reveals that it took a richer mixture to attract RIA interest. The beauty of the RIA business story as told through the prism of 30,000 RIA firms (see: How many RIAs are there? No, seriously, how many?) is the snowflake-like uniqueness of these firms, with each adapting to local circumstances, clients and playing to their own personal strengths and idiosyncrasies. The next iteration, well underway in 2015, seems to be a grander laboratory of experimentation as more models become feasible thanks to emerging technology, changing client needs and rising competition. Robos seem to symbolize much of that change both because of their ability to reach new markets and because their shortcomings underscore the strengths inherent in existing models. Two article types failed to penetrate our list — 401(k) and conventional technology.
1. Schwab's 'money-in-the-bank' robo
As robo-advisors steamrollered into 2015 all eyes were on the unveiling of industry bigfoot Schwab's digital offering. In February, Lisa Shidler reported that the San Francisco-based broker-dealer's Schwab Intelligent Portfolios was not going to be "free" after all — at least as spelled out in its ADV. Readers were curious to see, what with Schwab's push into algorithmic advice and its need to stand out as a latecomer, if an elephant really can walk a tightrope This article captured some of that drama. See: Schwab tells the SEC its robo-advisor has a 30 basis-point fee and big-time cash allocations held by Schwab Bank. Competitors cried foul regarding the bank sweep, including Betterment investor Steve Lockshin. But Schwab defended the practice and, continuing a leitmotif of the last few years, let RIABiz know, on the record and off, its opinion that our coverage of all things Schwab was all wet. In a companion story that RIABiz perusers also read in droves, Schwab boasted that it would attract $400 billion of assets and flatten the competition in the bargain. It included a Schwab Bank wrinkle, cannibalization rates and the algorithm's distaste for OneSource funds. Since its launch, Schwab's robo competitors have stopped hurling public abuse, probably because the giant algorithmic upstart is acing the industry's standardized test criteria — sheer AUM. SIP had hit $5 billion by November with little friction connected to its creative revenue model but with enough resistance in trying to win de novo client assets that determined competitors didn't seem to lose heart. Indeed, most determined even took heart.
2. First rule of 'robo'...
RIABiz charted the rise of the robo in 2014. In 2015, we covered startups jockeying for position as they sharpened their business models and shifted their client bases. You know you're in the next phase of the RIA industry's Next Big Thing when the sizzling appellation of years past — in this case "robo-advisor" — becomes the "nah, we're not really, exactly that..." As an example: think back to the salad days of the RIA roll-up and that sector's subsequent and emphatic abandonment of the term. See: Why the term 'roll-up' should stay in the RIA vocabulary. Indeed, the RIA industry is moving so fast on its feet that yesterday's innovation is the day-after-tomorrow's "oh that old thing?' Hence, Brooke's assertion in his much-read June story, McKinsey: Robo-advisors have a cloudy future but 'virtual advice' delivered by 24-hour super-centers with experts and algorithms will win the day, that that the "new era of algorithmically juiced wealth management in which $66 billion in revenues is up for grabs" but "don't think 'robo' — as in Nutmeg, Wealthfront, Betterment or SigFig. Don't even think 'digital' or 'automated' Think 'virtual.'"
3. Will the last one out…
Advisors were stunned when, at the end of July, Curian Capital's Mark Mandich announced that he was padlocking the doors of his Denver-based TAMP, presumably due to a swell of red ink but, according to some, because of tantalizingly unspecified 'irregularities." See: Following 'irregularities' Mark Mandich says Curian Capital will close its doors in 2016. Shuttering the TAMP orphaned its 304 staffers and had competitors hungrily pursuing the firms with a cumulative $11 billion of RIA assets in need of replacement services. See: AssetMark finds greatest treasure of Curian shipwreck to be its survivors, even as it salvages $2 billion from the ocean floor. The story was just one of the hot-weather entries that indicated that the summer news lull — if, indeed, it ever existed — has become yet another victim of 27/7 connectivity, in which no one is ever really on vacation.
4. Robbins windfall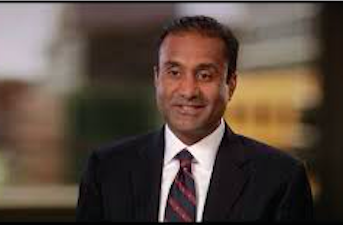 RIABiz readers warmed to the story
of how a Tony Robbins' plug
provided a boost for Ajay Gupta's
RIA.
5. Wommack commits acts of journalism
RIABiz reporter Sanders Wommack owned the sordid saga of mutual fund firm Virtus and its cover-up of the fictitious track record of its most popular fund. Wommack kicked off the coverage in January with a story detailing SEC charges that Howard Present, CEO of F-Squared, knowingly deceived investors about his company's returns and engaged in a comprehensive and extended cover-up, as did Virtus executives after they learned of F-Squared's misdeeds. See: How Howard Present parlayed an intern's algorithm into a small fortune — and when the SEC says he knew of a mega-disconnect. A dozen meticulously and exhaustively reported stories later, Sanders closed out the year with a definitive "what did they know and when did they know it" post mortem, concluding that "Virtus executives knew plenty — and earlier on than they let on." See: SEC leaves little doubt that Virtus knew to be suspicious of what it was selling yet kept those concerns from wholesalers.
6. Malvern mover
The number six eyes-on article concerned another legacy robo — strike that — semi-automated retail wealth manager — success story. In July, Vanguard Personal Advisor Services reported that in the three months since the Malvern, Pa. unit had emerged from beta, it added $4 billion of assets to its coffers, bumping up total assets under management to $21.2 billion. See: Vanguard's white-hot 'hybrid robo' just added $4 billion in three months — a heat that may cast a chill on 'pure' robos. As with Schwab, however, some gave that eye-popping figure the hairy eyebrow, pointing out that VPAS was no driver of net new assets for Vanguard or of increased profits, and that from an account transfer standpoint, Vanguard was robbing Peter to pay Paul.
7. E-tizzy
In 2015 the digital advice firm became the must-have accessory for a swath of established industry players, many of whom were willing to part with some serious coin to acquire them. In February, Fidelity Investments kicked off the craze with its purchase of eMoney Advisor, laying out a reported $250 million in the process. See: What to make of Fidelity Investments paying $250 million out of the blue for eMoney. The move had industry wise people shaking their heads at the hefty price tag but Brooke went on record calling it a "magnificent a horse trade."
8. And more e-tizzy
According to the well-worn reporting adage, it takes three to make a trend. But when the No. 2 in a series involves the starchiest and most staid of companies — Northwestern Mutual — snapping up digital financial planning software firm LearnVest, also for a reported $250 million, it's officially a thing. See: The real reasons Northwestern Mutual paid a reported $250 million for LearnVest. In his note atop Lisa's story, Brooke attributed the move to "concern — maybe fear — that trumps the discomfort that comes from inorganic gobbling." We were concerned when we published this article that its headline oversold what we knew. Nobody can be certain if it was an act born of the life insurer's midlife crisis or an act of rejuvenation. Put another way, whether the "robo" was bought for its planning software or for its possibilities as a standalone company. Another unknown: Was it was a good decision by LearnVest's founder to drop out of Harvard Business School to start the company. Just kidding about the last point. Good going, Alex von Tobel; it appears you are the most financially successful person in the whole RIA business of the past five years. See: Lauren Schadle shows mettle as FPA stakes out turf in skirmish with CFP Board at its national conference in Orlando.
9. Legacy moves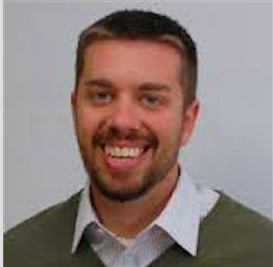 James Osborne cashiered a cushy paycheck
to start his RIA — Bason
Asset Management — in order 'to
sleep well at night' secure in
the knowledge that he was doing
right by his clients.
Myriad permutations of the robo business model dotted the RIA industry's sky with drone-like ubiquity this year. One player that stood out was startup robo-advisor Betterment Inc. marked by the ability of its founder's to attract an additional $60 million's worth of venture capital. See: On strength of $1.4 billion of AUM and 90 RIA clients, Betterment raises $60 million of VC funding as it looks to disrupt RIA custody— from an old toy factory in Silicon Alley. m/a/5054005071839232/on-strength-of-14-billion-of-aum-and-90-ria-clients-betterment-raises-60-million-of-vc-funding-as-it-looks-to-disrupt-ria-custody. In the article, Michael Kitces, author of popular blog Nerd's Eye View, called Betterment's ability to serve as an RIA custodian one of great disruption threats to the business-as-usual pace of legacy businesses.
10. Heart of an RIA
Robo schmobo. The 10th most-read RIABiz story of 2015 rightfully shone the spotlight on the one indispensable and irreducible component of the RIA industry: RIAs themselves — and the Great Awakening and metamorphosis of becoming one. Even more specifically, the advisor who breaks free from a products-first wirehouse and risks it all to create a business that well and truly serves investors. See: My 10-year journey from a BoA call center to establishing a solo $73-million AUM RIA. To be sure, James Osborne, a sole practitioner who founded Bason Asset Management in 2012, maintains an online presence, blogging and networking with the best of them. But he cashiered a cushy paycheck and started from zero in order "to sleep well at night knowing that I gave the best advice I could under a fee structure that made sense to me." The story was so successful that we sent Scott MacKillop for a third-party look and found out that a solo RIA can disrupt by questioning everything — starting with pricing. Hint: Less is more in number of clients, fees charged and products sold. See: James Osborne makes a waiting list part of his new RIA's business model after 18 months — with client care and mountain biking in mind.
---
---
Mentioned in this article:
---
---
---