Ryan Hughes: I should've launched the firm in LA ... but I was married with two small children and we both wanted to raise our children in San Diego.
Brooke's Note: I consider this first-person account by Ryan Hughes to be a great early Christmas gift for RIABiz and all its readers. These kind of stories never get old because they are renewing. No bullet points. No canned pep. No excruciating detail. This is just a good story that tells much about this business and what it takes to succeed in it. Ryan doesn't claim to have succeeded, only succeeded in getting off the ground. He senses that he is over the hump. Chances are that he's right.
In March 2014, I launched my RIA, Bull Oak Capital, in downtown San Diego.
I started the firm right out of graduate school with no clients and in a city where I knew nobody. In addition to these hurdles, I also have a wife and two young children. Here is the story of how I got here and how I launched the firm
As a Navy veteran, I used the GI bill to attend USC. I was very eager to get into the finance industry.
In late 2007, while finishing up my undergraduate degree at USC, I received an offer for my first job on Wall St.: "Junior Partner" at Merrill Lynch.
This was not just any office. This was at its Beverly Hills branch on Rodeo Drive. While it sounds glamorous, I soon realized that it really wasn't. After I passed the Series 7 and 66, I spent my days in a cubicle cold-calling small to mid-sized businesses. My job was to book appointments for a high-profile retirement plan team. How to ace the grueling Series 65 exam and keep your wits and your nerves intact in the process.
By mid-2008, the financial crisis was at its peak. Though, at the time, I barely knew what a corporate bond was, let alone the true implications of the credit crisis.
However, my naivety worked to my advantage. While the other advisors in the office were panicking (rightfully so), I kept my head down and continued to call local businesses. I actually did quite well, despite the environment. Eventually, the financial crisis and its destructive wake caught up to me. In September 2008, Bank of America announced its acquisition of Merrill Lynch. A few weeks later in October, amid the market turmoil, I panicked and left Merrill Lynch. See: Merrill Lynch brokers brace for sweeping comp changes as Sallie Krawcheck departs BoA and takes her advocacy with her.
Fiduciary hell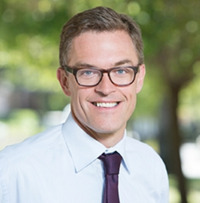 Hanno Lustig was an inspiring mentor.

Out on my own and not sure what to do next, I eventually joined a Los Angeles suburban Morgan Stanley branch as a financial advisor. I stayed there for a few years and built a small book. It was at Morgan Stanley when I learned what it truly takes to build a business and be successful in this industry: hard work and long hours. I also learned that a lot of financial advisors are not finance experts. An oxymoron, I know, but I believe it to be true.
In 2010, Charles Schwab approached me and offered to give me a $300 million book and a higher annual salary. How could I say no? Of course, I accepted the offer and became a VP financial consultant.
Moving to Schwab was probably the worst career decision of my life. I was essentially a fancy salesman with quarterly goals. If I did not meet those quarterly goals, then I could lose my job. The client's needs were rarely taken into consideration. We had two mandates: convert existing Schwab assets into managed portfolios and to bring in new outside assets.
I took a step back and really thought about what I wanted to do with my life. I loved providing honest advice to clients. I also loved the markets. But was I in a position to be the best at either? I quickly realized that I wasn't. I vaguely understood how the capital markets worked. And at Schwab, I wasn't in a position to help my client plan for their future. I was there to simply sell products. I was very unhappy with my situation. I wanted to provide HNW individuals with high-quality advice. I also wanted to be a finance expert to my clients. In order to reinvent myself and to reach my career aspirations, I knew that I needed to further my education and to expand my finance knowledge.
ASAM implementation
In 2011, I enrolled at UCLA Anderson and began to study toward my MBA. I loaded up on leadership, finance, and economic courses. I pushed myself academically and took advantage of every opportunity that came my way. I participated in stock pitch competitions and even interned at an investment bank for an equity analyst where I helped create DCF (discounted cash flow) models.
While at Anderson, I was enrolled in a selective course called Anderson Student Asset Management, where the students manage a small portion of the school's endowment using highly quantitative investment strategies. This course was extremely eye opening for me. ASAM invests the school's funds by re-creating investment strategies by reading white papers and creating models. I learned that most HNW retail investors are generally not exposed to these strategies. I began to wonder if I could launch a firm that not only provided unbiased advice, but also offered a more sophisticated strategy, similar to what ASAM implemented. See: Why the Yale endowment model has potentially calamitous pitfalls according to … Yale itself.
Retail and institutional investors are clearly disjointed when it comes to investment opportunities. I viewed this disconnect as an opportunity I could take advantage of. I approached my favorite finance professor, Dr. Hanno Lustig, and asked if he would sponsor me for a yearlong research project in an attempt to create a more sophisticated investment strategy for retail clients. He accepted my offer and I spent my final year at UCLA backtesting and designing what would ultimately become the basis for my RIA firm, Bull Oak Capital. See: My 10-year journey from a BoA call center to establishing a solo $73-million AUM RIA.
Cold-calling the Navy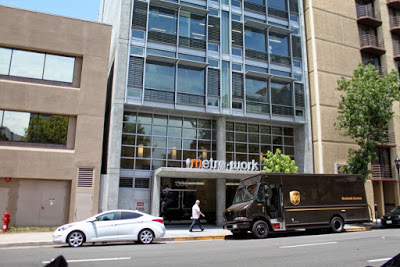 Hughes' office building in San Diego's
Little Italy: I began to spread
the word by cold-calling HNW individuals
and by targeting Navy veterans in
San Diego.
By the end of 2013, I was nearly done with my MBA program and ready to launch my newly minted RIA firm. I registered the firm as a CA LLC and paid the $800 annual California tax, on top of the registration fees. From a practical perspective, I should've launched the firm in Los Angeles where my previous clients and my network resided. However, I was married with two small children and we both wanted to raise our children in San Diego. We both loved the city and its people and we decided that it would be best to settle down there to raise our children.
I moved to San Diego in April 2014 and found a beautiful office in the Little Italy district of downtown. Not only was I going to launch a firm without clients, I was going to have to launch it in an unfamiliar city with no COIs, relationships, etc. Making Bull Oak Capital work was going to be a tremendous effort. This, of course, was unavoidable.
This, of course, is more difficult than it sounds. I began to spread the word by cold-calling HNW individuals and by targeting Navy veterans in San Diego (I am a veteran), USC alumni, UCLA alumni, and local business owners. I also began to build out my online presence by writing blogs and making myself known on social media platforms. It took a while before my efforts began to take hold, but eventually, I started to gain clients. See: How an ex-Goldman superstar asset gatherer in LA is bringing her bazooka to the RIA knife fight.
Getting warmer
To be successful, I needed to keep costs low and I needed to create efficiencies where possible. First, the Bull Oak investment strategies are only three strategies: Conservative, Moderate, and Aggressive. All of my clients are in one of the three portfolios. I personally believe that most investors can be placed into one of the three portfolios. I rebalance all of my client's portfolios on a quarterly basis. This allows me to scale the firm without the typical account maintenance hindrances. See: Of Trumpets and Tulips: Is time diversification a myth or reality? Does time horizon affect the tolerance for risk?.
Second, I created in-house efficiencies to reduce time and cost where available. I chose to custody with Shareholder Service Group of La Jolla, Calif. as they offered excellent service, reasonable fees, and no minimum AUM requirements. I am very happy with their service and I intend to stay with them for the foreseeable future. See: How I picked technology — from Black Diamond-in-SSG to Dudamobile — to use in my startup RIA.
I use MoneyGuidePro for financial planning services (along with my own excel spreadsheets). I use Redtail Technology as a CRM, though I am not entirely happy with their service. I use Blueleaf for my reporting services. I chose to use Blueleaf because it simplified performance reporting and it allowed me to upload client statements to their document vault. For my clients, it is very easy for them to log in, see how they are performing, and to download their monthly statement.
Happy clients = client referrals.
It's been a difficult 20 months, though I am at a point where the most difficult months are likely behind me. I manage just under $10 million and I continue to gain footing in my market. I am by no means successful, yet. Though, there is little doubt that I will continue to grow and make an impact in my local market. All I need is time.
Ryan Hughes is the founder and portfolio manager at Bull Oak Capital, a registered Investment Advisor in San Diego, Calif. Bull Oak Capital provides comprehensive financial planning and sophisticated investment management services for his clients. The firm manages three strategy portfolios: Conservative, Moderate, and Aggressive. Ryan received his MBA from the UCLA Anderson School and his undergraduate degree from USC. You can learn more about Ryan and his firm at www.bulloakcapital.com.
If you think you too have a pretty good story to tell about how you have made it this far in the RIA business, you probably do. Send me an email at Brooke@RIABiz.com and we'll talk it through.
---
Related Moves
---
February 28, 2020 – 11:09 PM
---
---
Mentioned in this article:
---
---
---
Levar
December 23, 2015 — 8:56 PM
Lyman Howard
January 6, 2016 — 1:38 AM
Ryan, you are an inspiration! $10 mil is a milestone since early dollars are so difficult. Your newsletters are great! Hope to see you at SSG conference this April. Go Navy!
David Wallace
January 8, 2016 — 3:18 PM
Great Article. Clearly the experience of cold-calling success has equipped you to take this on. The great news is that every new client = a pay raise! Although it's a monumental undertaking and will take time away from asset gathering, I'd encourage you to consider the CFA program. It's clear that you are thoughtful and intellectually gifted, as well as being a capable asset gatherer, so I think you would find the material interesting and helpful as you manage your models. Of all of the credentials you can show clients, I think has the most respect. Just my 2c