Reuven Avi-Yonah: Will the IRS be willing to take on many millions of investors or is Vanguard too big to tax?
Brooke's Note: This is weird brand of whistleblower suit. You have a former Vanguard lawyer saying that he observed one of the great legal tax heists of all time from the inside. The thing is that what this ex-Vanguard insider is seeing we all knew about from the outside — that Vanguard passes would-be profits along to investors — who for legal purposes are shareholders — in the form of lower fund expenses. If Vanguard wants to be benevolent in that regard, who are we to call it a tax scam — especially knowing that like structures are everywhere in the insurance industry in the form of mutuals? And especially given that Jack Bogle worked this all out in advance with the SEC? The argument here by the whistleblowing crowd is that Vanguard's founder failed to work it out with a little government agency called the Internal Revenue Service and that its rules are being most flagrantly breached by this alleged scheme. Sanders Wommack digs deep to hear the best arguments on both sides of the lawsuit(s), making this the best article yet for trying to make heads or tails.
A former tax attorney for the world's largest asset manager is blowing the whistle on what the entire world already knows: that Malvern, Pa.-based The Vanguard Group charges dirt cheap "at-cost" management fees for its investment products.
Widely known or not, tax attorney David Danon, who worked at Vanguard between 2008 and 2013, says that according to fundamental tenets of the tax code's transfer pricing regulations, this is actually an enormous problem. Vanguard, he argues, isn't a shareholder haven.
It's more of a big, fat tax shelter — and an illegal one at that.
The breach of laws boils down to skirting regulations intended to prevent corporations from avoiding taxes by executing intra-company transactions in a way that results in no profit being shown. It's a way of doing business that the Internal Revenue Service has typically been okay with in the instance of dad selling you his old car for a dollar.
It looks askance when it's done continuously and systematically as part of a commercial enterprise. The Vanguard Group is a taxable corporation in that it is neither a nonprofit nor a mutual as insurance companies are.
Vanguard declined to comment for this article other than to say it believe the whistleblower suit has no merit.
At arm's length
But in writings, Vanguard justifies its "at-cost" pricing because of what it calls its "unique" structure. The Vanguard Group is owned by the individual funds it manages, a structure approved by the SEC in 1981. As a result, Instead of charging these funds for the true value of their administration and oversight, The Vanguard Group charges its fund owners only enough to cover its own costs.
This keeps more money in the pockets of fund investors, but according Danon, also creates an illegal tax shelter. In order to comply with the law on transfer pricing, — specifically reg. 1.482 of the Internal Revenue code — Danon says the firm is must act like every other fund manager and charge "arm's-length," i.e. market rate management fees.
Just how much market value goes unrealized?
John Bogle, founder and retired CEO of The Vanguard Group told a congressional panel in 2014 that, "[Vanguard] operates our funds on an at-cost basis, and the substantial profits we might otherwise make, which came to $19 billion in 2013 alone, were in effect, rebated to our shareholders in the form of lower costs." Bogle is know to have a love-hate relationship with his former firm. See: John Bogle tells the Morningstar crowd just why Vanguard Group has a 'problem' — and it starts with his dogged criticism.
Someone pays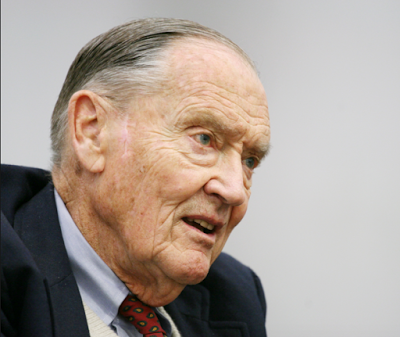 John Bogle to Congress: 'Substantial profits
we might otherwise make, which came
to $19 billion in 2013 alone,
were in effect, rebated to our
shareholders in the form of lower
costs.'
Booking no profits, and thus avoiding any income tax bills, has undoubtedly benefited Vanguard's reputation and bottom line in that it keeps fees as low as possible thereby helping the company attract $3.4 trillion in assets, acquire unprecedented economies of scale and gain tremendous influence and traction in the industry. See: How Vanguard Group's robo-countering effort got to $1.3 billion of AUM so easily and why its future seems bright.
But Vanguard is typically the last company to which anyone wants to begrudge success. After all, anyone can invest and everyone who invests benefits.
Looked at another way, however, setting fees at-cost instead of at arm's length isn't a victimless rule breach in that the American taxpayer is footing the bill as Vanguard leaves potentially billions in taxes unpaid. A second victim would be the tax-paying financial services companies that compete with Vanguard. See: One-Man Think Tank: A method for analyzing and comparing the costs and fees for mutual funds and ETFs.
Dangerous exposure
That Vanguard's interpretation of the tax code has remained uncontested and in plain sight for 35 years has many dismissing Danon's claims out of hand. Certainly, Vanguard officials take that position.
"We believe the claims are without merit," Vanguard spokesman John Woerth wrote in an email in response to a query.
But legal scholars, state tax officials, and even those in Vanguard community, are starting to take Danon's claims seriously. The stakes are high: If Danon's theory carries the day, expense ratios for Vanguard funds would increase, the company could be exposed to catastrophic penalties for back taxes. And the firm's position, morally and otherwise, as market leader would surely be challenged.
The editor of a newsletter entitled The Independent Adviser for Vanguard Investors thinks the whistleblower's case is strong.
"Vanguard doesn't have a way to refute this," says Daniel Wiener. "They're just saying, 'it is a stretch to believe this will happen.'"
Low-cost empire
Danon's legal advisors are confident that the law fully backs his claims, and that Vanguard's rock-bottom expense fees and market-leading position are built on illegal tax avoidance.
"It's unambiguous that if you have related parties you have to charge an arms-length fee," says David Shakow, an advisor to Danon and attorney at Chamberlain Hrdlicka. "It's very hard to see what legal argument could be used in this situation; this is a really basic concept in the area of related corporations."
Vanguard Group Inc. is owned by the domestic mutual funds it advises instead of outside shareholders. By law, this makes the Vanguard Group a "controlled" corporation. And under federal regulations, transactions between controlled corporations and related parties must be conducted at arm's-length prices.
Fine by SEC
In addition the arm's-length question, Danon's suit also challenges the legality of Vanguard's $1.5 billion contingency reserve fund accumulated over the years from management fees. Danon claims Vanguard has not paid taxes on this fund, and that it represents "a fraudulent Vanguard effort to retain an excess of revenues over costs and still maintain that it is providing at-cost services." See: Vanguard Group, set to gather $300 billion in 2015, is crushing it on every level but could it succumb to its own success?
This enormous stockpile of cash, plus the fact that Vanguard doesn't disclose executive compensation, makes it harder to dismiss Danon's claims. At the same time, many have noticed that Vanguard is slightly less parsimonious with infrastructure upgrades than it was in its early days. In 1985, Bogle rationalized minimal investments in modernization by saying, we're not going to be a technology leader. It's too expensive. As the firm boomed in the late 1980's and early 1990's, the company opted to cut every office space in half rather than rent temporary spaces and its miniscule advertising budget barely budged even as AUM compounded by 20% each year. See: What a wave of 401(k) lawsuits tell us about what RIAs really need to worry about.
On the other hand, some in the industry say there's nothing illegal about the reserve funds, and that it's hard to fault Vanguards actions, especially since there's been tacit support in high places for its actions all along.
"Nobody would tell me that the SEC never knew about this amount. Of course they did!" says Tamar Frankel, noted fiduciary advocate and law professor at Boston University. "The real defendant here is the authorities." See: SEC leaves little doubt that Virtus knew to be suspicious of what it was selling yet kept those concerns from wholesalers.
Frankel notes that Bogle's accord with the SEC was hard won: It took an eight-year fight with the Commission, from 1974 until 1981, before Vanguard was allowed to take distribution expenses out of its funds. Therefore, she reasons, it's ridiculous to think the same regulators would be caught napping in regard to even more substantial withdrawals.
Secret argument?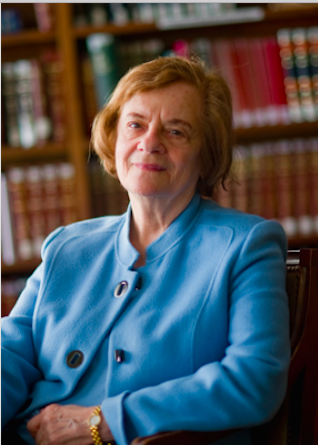 Tamar Frankel: The real defendant here
is the authorities.
Indeed, today's legal debate harkens back to the Vanguard's creation in the late 1970's when the firm faced similar questions from the SEC about just whose interests were being served by the new fund complex.
Shakow takes umbrage with this line of thinking: "I've been working with Mr. Danon for three years now and your first reaction is, 'Well, Vanguard has been doing this for so long there must be something there.'"
And while Shakow acknowledges his position might bias him towards Danon, the Harvard Law grad and University of Pennsylvania law professor hasn't seen anything in either his own research or in the arguments from his opponents to challenge the case's fundamental claims.
"After all this time, if Vanguard has an additional secret argument, they have not come out with it."
But others might argue that Vanguard already tendered its argument — and to good, well-vetted effect.
Who is serving whom?
In the Matter of THE VANGUARD GROUP, INC. et al," Vanguard sought exemption from a handful provisions of the 1940 Advisors act in order to use its mutual fund ownership structure, and to internalize its distribution and marketing system so it could pay these expenses out of fund assets 12b-1 fees were first proposed by the SEC in 1980). See: How 12(b)-1 fees and revenue sharing may be the real victims of Monday's 'narrow' Supreme Court ruling.
The SEC smoothed the way for Vanguard's ownership structure but balked at some of its distribution requests.
In 1978, the SEC rejected Vanguard's first internalization methods. Under this system, Vanguard's largest fund, the Wellington Fund, paid 40% of the company's distribution costs but received no independent marketing from Vanguard and just 2% of firm-wide sales. Administrative Law Judge Max Regensteiner claimed the Vanguard fund complex was taking advantage of Wellington's deep pockets for its own benefit and violated the law.
"What the Rule [17d-1] does require, as applicants and the Division in substance agree, is that an investment company not participate in a joint enterprise with its affiliates on a basis which is unfair in relation to that of the affiliates, or in which the affiliates take undue advantage of the investment company," he wrote.
While this final clause might suggest that Vanguard's current "at cost" pricing is illegal because Vanguard funds aren't paying for the full value of investment management, Regensteiner later seemed to suggest that Vanguard had actually done a good job establishing arm's length distance in an industry where such a standard probably doesn't even exist.
Regensteiner claimed that under traditional fund ownership structures, "even if all directors or such a company [a mutual fund] were required to be unaffiliated, they could not bargain with the adviser at arms length because the 'adviser-underwriter permeation of investment company activities' made rupture of existing relationships a difficult and complex step for most companies."
Vanguard's internalization, meanwhile, had avoided this conflict.
"The subsequent internalization of corporate management and administration, by providing the Funds with management and staff responsible and loyal solely to them and making them substantially self-sufficient, moved them toward the existence of a true arms-length relationship with WMC," he wrote.
But some tax experts say these apparently favorable comments don't excuse Vanguard from the taxation question at hand.
States take notice
Thus far, with help from expensive lawyers, Vanguard has successfully brushed off the legal challenges to its tax policies with few dings to its armor. While attorneys from the IRS and SEC have met separately with Danon to discuss his claims, neither agency has publicly moved on them.
Even more fortuitously for the company, on Nov. 13 a New York Supreme Court judge threw out Danon's whistleblower suit, ruling he had violated state ethics rules by disclosing confidential information he had acquired while working for Vanguard. Notably, the court did not pass judgment on the substance of Danon's claims, just the ethics behind their exposure. Danon is currently appealing the ruling.
On a state level, however, Danon's has attracted official interest from tax authorities in Texas and California.
On Dec. 3, the Philadelphia Inquirer reported that the California tax board had taken the uncommon step of referring Danon's allegations to its criminal investigators. New Jersey is also reported to be investigating Vanguard's tax practices.
Last month, Vanguard convinced regulators in Texas to settle for relative peanuts — a sum in the low millions of dollars. The Philadelphia Inquirer reported that Texas comptroller Glenn Hegar and Vanguard's corporate tax director Albert Pisanelli signed an agreement to end the dispute "solely due to the vagaries of litigation and to buy peace."
Check for a whistleblower?
Vanguard's John Woerth downplayed suggestions in the media that the settlement with Texas was related in any way to the whistleblower suit. He told Bloomberg that the firm's discussions began over a routine audit and that Vanguard was never asked to address Danon's claims.
In apparent contradiction of those claims, it was widely reported that Danon received a check for $117,000 under Texas's whistleblower laws. Vanguard cited "considerable misrepresentations in recent articles" to an RIABiz query but was not more specific.
In the New York whistleblower suit, Vanguard is represented by a team of three partners and two associates from Jones Day LLP. Danon is represented by Stephen Sorenson of Los Angeles-based Thomas, Alexander & Forrester LLP. Sorensen typically works with investors to recover losses arising out of professional malpractice or fraud. He is a graduate graduated of Stanford Law School and was previously a partner at Sullivan & Cromwell.
Danon graduated magna cum laude from Fordham University School of Law.
Back taxes the real worry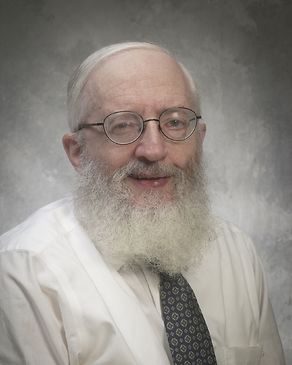 David Shakow: After all this time,
if Vanguard has an additional secret
argument, they have not come out
with it.
If the IRS should demand that Vanguard adopt arms-length standards and begin paying taxes, it might not have an earth-shattering impact on fees. For precedent, an anxious investor could look to Vanguard's foreign subsidiary, Vanguard plc, which charges costs plus a 7.5% profit margin. Adding a 7.5% profit on top of Vanguard's average expense ratio of 18 basis points would probably not raise expenses dramatically.
However, real damage could result if Vanguard were held liable for back taxes that its mutual fund owners might owe for the past ten years — the maximum length of time on which the IRS can collect.
Yet another of Danon's legal advisors on the whistleblower case, Reuven Avi-Yonah, laid out the nitty-gritty details of the case last month in a blog post and paper, and tried to estimate how much this could cost the company.
Avi-Yonah, the director of the International Tax LLM program at the University of Michigan Law School, concluded that if the IRS did pursue its claim, the asset manager could be on the hook for up to $34.6 billion in taxes, interest, and standard 40% penalties.
Vanguard's Woerth calls Avi-Yonah's analysis "flawed and the conclusions misleading."
IRS spank
But if this scenario came to pass, Vanguard would need to pay out about 1% of its AUM to the government and there would be no way to avoid raising fees significantly. Using simple arithmetic based on Vanguard's current fees, a 10-year payback window might raise fees by about 50%, while paying this sum over 30 years would boost fees by about 16%. See: Vanguard urges considered inaction — not knee-jerk reaction — to market's wild ride.
On top of these fines, states could conceivably pile on as well looking for overdue income taxes, and the federal government could impose additional or more severe penalties. Again, because the Vanguard management company doesn't have shareholders outside of the its mutual funds who might ordinarily bear the brunt of the penalties, it's not clear how these legal expenses could be paid without raising fees.
"You just don't know. If someone made the case that Vanguard used tax law illegally for 35 years and was using this to grab an unfair competitive advantage in a competitive industry, the court might throw the book at them," says Wiener.
In his blog post, Avi-Yonah says whether the government will collect on Vanguard's overdue tax bill remains an open question The effects, after all, would be enormous. It would raise fees for Vanguard's 20 million investors and quite possibly for many others with assets in competitor's products, challenging Vanguard's seemingly unstoppable ascension and the larger general shift toward low-fee investing.
While many commissioners at the more politically minded SEC might be appalled at these consequences, the Internal Revenue Service is not known for weighing public policy against compliance. See: After IRS audits hit non-profits, RIAs are positioned to wrest a fortune in 403(b) assets from annuity companies.
"I don't think they would normally take such an issue [like politics] into account," says Shakow.
---
---
The intruder
December 22, 2015 — 11:23 PM
There is too much nonsense about VGs liability by financial writers and experts who have failed to perform due diligence and read the most important documents: the Whistleblowers complaint and the NY state court's decision dismisslng Danons claim that VG has underpaid NYS, not federal taxes. According the decision Danon and his lawyer met with the IRS 3 years ago to submit the information he had taken from VG. IRS as not taken any action on his claim. There is a very good reason that KIRS is un interested- VG has been filing tax returns with the IRS for 40 years using the same business model without any audit. The VG cost basis pricing structure is public knowledge -just go to VGs home page where it is described. Not exactly tax evasion.
The NYS attorney general declined to intervene in the NY lawsuit for the obvious reason that information acquired by violating the attorney client privledge is inadmissible under NY court precedents.
What escapes all the financial writers are the meritorious reasons why there is no reason to a claim for back taxes. One defense is that beneficiaries of the low cost fees is not VGI the investment arm of VG but the individual shareholders of VG funds who are the owners of the VG funds and are not members of the VG controlled group who are not subject to the transfer pricing regulation. Lower costs charged to VG investors mean the investors have higher taxable returns on their investments. Since the shareholders of VG funds benefit from the low fees there no violation of the tax law. A secondary question is why would the IRS now want to tax VG on a practice that It has not objected to for 40 years which VG has publicly disclosed.
Leigh Ann Harris
December 29, 2015 — 9:31 PM
I must say a very well written and one of the easiest articles to understand the David Danon tax story. I would like to make few points and express my views….1. David Danon was a Corporate Tax Attorney….it was his job, whistleblower protection should apply to the job you have, attorney client privilege should not trump possible fraud, if it does, we need to change something…because as we say in the south, 'that dog don't hunt." 2. I agree with Tamar Frankel," the real defendant here is the authorities' the law is the law is the law….don't care how you can twist it by saying look how many investors benefited by Vanguard doing it their way they had lower costs and well it was great for all those people who invest in Vanguard, which quite frankly are a whole lot of sheeples who are clueless as to what Vanguard is doing to America, employees and society….educate yourself people on things outside of fees, expenses and returns and see how Vanguard owns a dominant share in every single corporation in America and is majority stockholder in almost every single company in America, I call that a dictatorship, and no good can come from that…oh, I see, you think Vanguard is ethical and has integrity, get your head out of the sand, read Glassdoor reviews, https://www.glassdoor.com/Reviews/vanguard-reviews-SRCH_KE0,8.htm, where only 56% of employees would recommend Vanguard to a friend or where on a score of 1-5 their employees give them a 3.1 one of the worst in the industry….or how about looking at the outstanding lawsuits, www.vanguardlawsuits.com, where Vanguard has a pattern of retaliation, age discrimination, racial discrimination, abusing FMLA….or how about the fact there is a current class action lawsuit for not paying employees fairly against Vanguard, Beagan Wilcox Volz wrote December 18,2015 at Ignites, you get the picture yet. 3.It's not fair to competition, we need free competitive markets not monopolies, not good 4. I hope every state follows TX lead, those southerns have some sense…oh, you neglected to say Texas wrote David Danon a check for $117k …hummm and John Woeth says not related to Whistleblower case, don't think so John (I got my info from David Cay Johnston's Newsweek article on this and he mentioned the $117) 5. And Vanguard, how about putting some substance behind your defense, this 'it's Vanguard leave me alone' well that doesn't cut it with the small town simple southern gal, I don't have an ivy league education but I have a whole lot of common sense and well quite frankly my common sense says when all you can say is 'we have always done it that way' well, to say it again 'that dog don't hunt'....THE END. (my blog www.whyileftvanguard.com, I RESIGNED because I could not represent as a Certified Financial Planner a company that was so incredibly unethical…and I was giving advice to clients with $10million or more in assets when I resigned)
Brooke Southall
December 27, 2015 — 4:03 AM
Ron and Jeff,
I am always grateful for your well thought-through comments.
Intruder,
I don;t think I know you but I appreciate your stirring things up.
Brooke
Ron Rhoades
December 26, 2015 — 6:43 PM
Well-written article.
Unfortunately, the tax code does not have a provision that permits Vanguard to be a not-for-profit company. There are 20+ business types that qualify, but Vanguard's is not one of them.
One possible fix is Congress enacting a change to tax law, to grant Vanguard (or other fund companies) the opportunity to secure non-profit status. Perhaps with some retroactive effect. Of course, any such legislation, even if introduced, would be fought by other asset managers – who have deep pockets when it comes to influence in Washington, D.C.
I wonder if any other fund complexes, or discount broker-dealers with proprietary funds, face similar issues. Fidelity's Spartan 500 Index Advantage matches Vanguard's 500 Index Admiral Shares low fees at 0.05% annual expense ratio (AER). (Although Vanguard's Institutional Share class has 0.04% AER). Schwab's index fund has a 0.09% AER.
I also wonder how much "profit" Vanguard would be required to possess, and whether $35B is the "right number" if the IRS inquiry is successful. Some other for-profit large companies have taken a low-cost strategy as a means to build market share, over the long term. One example is Amazon, which has a very-low-profit mentality as it seeks to grow and gain market share worldwide. This delights its customers, as prices are lower. Similar to Vanguard.
There is likely much below the surface, including a long history of Vanguard filing tax returns (with no IRS challenge to same), and perhaps some correspondence between the IRS and Vanguard from its early days.
Only time will tell. But the situation is worth watching, by all advisers who recommend Vanguard's funds or ETFs.
Jeff McClure
December 23, 2015 — 9:33 PM
There is something rotten in Denmark here. Mr. Darion is, at least according to your article, an attorney. An attorney employed by someone is not only subject to attorney client privilege prohibitions on being forced to testify, but is specifically forbidden in most cases from using the knowledge gained in the relationship for private gain.
A second issue that must be considered is that the distributions made by Vanguard funds under the IAA of '40 would have been reduced by the amount that Vanguard did not pay if retroactively the IRS determined Vanguard to be a taxable entity. That would mean that every shareholder of every fund would be eligible for a refund from the IRS. The IRS may not be particularly sensitive to political considerations, but 20 million letters to Congress demanding a refund after the IRS took no action would create a firestorm that even the IRS could not ignore.
Finally, there is indeed precedent in non-enforcement of a law that has been clearly and evidently unenforced for a long period: "Desuetude (is) lack of use; obsolescence through disuse. The doctrine holding that if a statute or treaty is left unenforced long enough, the courts will no longer regard it as having any legal effect even though it has not been repealed. Penal statutes may become void under the doctrine of desuetude if: (1) The statute proscribes only acts that are malum prohibitum and not malum in se; (2) There has been open, notorious and pervasive violation of the statute for a long period; and (3) There has been a conspicuous policy of nonenforcement of the statute."
"Malum" means fundamentally immoral or damaging, while "malum prohibitum" means that something is simply illegal but not fundamentally immoral. If the IRS reviewed Vanguard's tax returns for decades and found no cause for challenge, to suddenly determine that what it had allowed all those decades was a violation of the tax code and then to subject millions of innocent citizens to penalties would in all likelihood fail a judicial review. Note here that there could be no case for a criminal action as there was no effort to hide or disguise Vanguard's policies, so any action by the IRS or the states would be a civil action. Another issue is that the IRS could see legislation enacted in this case as the beneficiaries of Vanguard's low costs include millions of retirement fund participants. Technically, Vanguard is owned by its fund shareholders and opening the Pandora's box of imposing back taxes and penalties on Vanguard might well involve a clawback of distributions.
All in all, the implications of an IRS or even a state action against Vanguard would have immense implications and pose a very high risk to all concerned. Not the least of the risks would be a court allowing a tax action based on an attorney violating client confidentiality.
Last but not least, somewhere in the IRS archives is a memo written decades ago in which some authority there determined that the initial return was legal. That would be a hard one to fight.
OneOfThePack
If only we VG investors were really getting all that payback!