In his newly created position, Chris Whiting aims to eliminate Balkanization for RIAs using Black Diamond.
Brooke's Note: It may seem like ancient history when Advent Software, known as the largest and the most data-accurate of the portfolio accounting providers, bought Black Diamond, known then as the fastest growing and silkiest of a new breed of online-based portfolio accountants, back in 2011. See: Why Advent and Black Diamond are merging and how advisors look at the deal. But there was a big difference between the two firms: Users of Black Diamond loved their provider whereas users of Advent seemed mostly to cop an attitude of tolerance born of pain regarding Advent's aging technology, pricing and integrations — not to mention an opacity that enveloped it all and a sense that Advent employees didn't always seem to know or care to know about RIA pain. To his credit, Advent CEO Pete Hess has more than owned this cultural gap and has stated that, in essence, Advent was working to a do a reverse merger of culture in which Black Diamond holds sway. Still, that cultural revolution was hampered by a siloed service effort whereby Advent experts dealt with Advent customers and Black Diamond service people served Black Diamond users. Now it appears Chris Whiting is being hired to stamp out these vestiges of differing services capabilities and cultures. In making the hire, Dave Welling seems to have the right idea — hiring from a former exec of very big RIA that is a also a very big user of Advent technology.
The challenge that software firm SS&C Technologies faced in acquiring Advent Software in February was that Advent was still assimilating its own acquisition of Black Diamond.
While the sales units of Advent and Black Diamond have largely been merged, the service units have not — after all, the Axys Software Inc., APX and Blue Sky Technologies products differ significantly and the RIA firms who use them are about as alike as snowflakes.
In a move reconcile the service teams of Black Diamond and Advent, SS&C Technologies created a job for Chris Whiting. Whiting will report directly to Dave Welling, senior vice president and managing director of SS&C's advisory market group. Whiting hails from RIA Moneta Group LLC where he served as chief operating officer. See: How SS&C muscle might be just what the Black Diamond and Advent Software doctor ordered.
SS&C bought Advent for $2.7 billion in cash, or $44.25 per share, plus assumption of debt.
Focus on advisors
Several actions led up to this important hire of Whiting, according to Welling.
"We already have over five folks on his team already and plan to hire eight to 10 more in the next several months. Overall, SS&C has proven to be a catalyst for Advent and especially for the advisory business," Welling writes in an email.
Together, the customer service teams of Advent and Black Diamond comprise more than 2,000 advisory wealth management clients using Advent, APX and Black Diamond. Whiting's teams will, for the first time, be working on clients who may be using both products and will, accordingly, focus more on advisor needs rather than the products they use.
Advent is now divided into two market groups: the Advisory Market Group, run by Welling, and the Asset Management and Alternatives Market Group.
The Advisory Market Group includes all Black Diamond business, two-thirds of Advent Axys clients and about one-third of desktop-based APX clients and most of its APX clients in the RIA market that use Advent's hosted and data-managed version of APX, which is called Advent on Demand.
"Our vision is to structure our business and the people that serve our clients around what they do versus what products they happen to use," Welling writes in an email. "While that is a relatively simple concept it is new for Advent and has profound implications on how we will be building our relationships with our clients going forward. We expect the people that serve our clients to be experts in our products and services but also to be experts in what our clients do and to be deeply involved in the ecosystem of custodians and other technology providers that serve them."
'Inspired choice'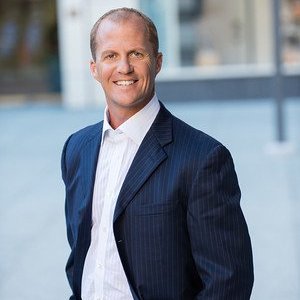 Dave Welling: Yes, we are in
the advisor and investor dashboard game
and we intend to have the
hands down best solution in the
market for wealth managers.
Whiting is the right man to harmonize service between these SS&C fiefdoms, according to Mike Golaszewski, former head of product, engineering and infrastructure at Black Diamond/Advent Software. See: Getting inside Barron's Top-100-Advisor lists with some help from Sterling Shea.
"He is extremely knowledgeable about the industry, was one of the most awesome clients I've ever had the pleasure of working with, and was always quick to credit his team, his colleagues, and his partners for success — almost everybody. He is going to be a great leader for SS&C's client relationship team and I've got to compliment Dave on an inspired choice."
While Advent and Black Diamond will remain separate products, Whiting's task is make sure SS&C relationship managers consult RIAs based on the practice management needs of their firms and not simply as licensees of a software program.
Moneta changes
It is Whiting's track record as chief operating officer of Moneta that qualifies him to up SS&C's consultative game, says Welling, and to coax clients to make full use of all the features of Advent/Black Diamond software and services.
"Most importantly he understands how to coach clients on how to adopt, use and get their teams to reap the benefits that industry leading technology can provide," Welling writes in an email.
Whiting worked at Moneta Group from August 2011 until September 2015 as an equity partner in the RIA that has long been known as one of the grand super ensemble RIAs in the business. According to its most recent ADV, Moneta has 245 employees and $14 billion in assets. See: How Black Diamond is working out — or not — as Advent's agent of deliberate cannibalization.
But the Clayton, Mo.-based RIA has experienced some turmoil of late. Five of Moneta's 44 partners have departed, according to a July article in the St. Louis Business Journal. The defections followed implementation of a new policy that required all partners to buy their stakes. In addition, the firm upped its account minimums to the range of $3 million to $5 million in assets, also according to the St. Louis Business Journal.
In an email, Emily A. Barlean, marking and communications manager for Moneta, says that the departure of the partners was amicable and that the firm has worked hard to create a sustainable business policy that requires partners to identify long-term continuity plans. Further, she wrote that changes at Moneta Group were made in order to support, "their clients' needs and the future wellbeing and sustainability of the firm."
She says firm leaders credit Whiting as pivotal to bringing forward several new technologies within the RIA.
Veteran Black Diamond user
In an email, Whiting said his decision to leave was more focused on opportunities at SS&C. "This decision is about joining an exceptional team that is committed to serving advisors. I enjoyed my years at Moneta and feel that experience will help me identify with our clients as I have sat in their seat and dealt with their challenges. We continue to serve Moneta as a valued client and we plan to continue to earn the right to serve an exceptional firm that is doing great work for their clients," he writes.
He also adds that having spent nearly five years as COO, he understands the importance of technology. Moneta uses Black Diamond.
"I saw first-hand how the implementation of Black Diamond helped fill technology gaps, streamline operations and grow revenue. I am a true advocate for the technology-enabled advisor and my client-side experience combined with SS&C's commitment to the advisory space makes this a great fit," he writes in an email.
New 'Experience'
The changes that have occurred since SS&C purchased Advent early in the year have been positive ones, Welling says, particularly as regards Black Diamond technology.
"On the Black Diamond front … we are closing out what will likely be our most successful year ever in bringing on new clients. Our new Investor Experience (a client portal and vault), which we launched in March of this year has seen rapid adoption and has signaled to the market that the innovation of Black Diamond is as great as ever." See: SS&C's first big act as Advent Software's new owner is to put RIAs using Axys and APX under Black Diamond.
The company is also in the midst of testing Advisor Experience part of the new "BD3" platform, which includes net-worth reporting, a new reporting engine, new user interface and the ability to bring in content from other systems to be viewed in the Black Diamond dashboards, he adds. See: Advent and Black Diamond are looking like soul mates but the Axys-to-BlueSky 'Easy Button' is still on the to-do list.
"Yes, we are in the advisor and investor dashboard game and we intend to have the hands down best solution in the market for wealth managers. We expect to be rolling out the Advisor Experience early next year. Once we finish up the year we can provide updated client stats as well as some key, high profile names of our newest clients," Welling says.
Whiting spent nearly 20 years at A.G. Edwards (now part of Wells Fargo Advisors), where he managed the firm's technology initiatives and integration efforts. He is a Certified Financial Planner who holds both a BS and an MBA from Saint Louis University.
---
---
---