Rob Foregger: We believe is the lion's share of the assets will be won by the incumbents.
Brooke's Note: This article challenged even our holistically minded staff because it encompasses a knowledge of robos, 401(k)s, asset management and financial advice. Of course, service offerings with so many moving parts are suspect in the sense that so much can go wrong. But they are also intriguing. Helping worlds to constructively collide is an art when done effectively. What we know is that — to steal a coinage from Josh Brown — Rob Foregger is a 'reformed' B2C guy who parachuted out of Personal Capital with a determination to do things differently this time by kissing a few rings. That he's raising substantial venture capital at a time when others are plotting graceful exits speaks to the fact that his plan offers something different — especially from Financial Engines.
NextCapital has raised another $16 million in venture capital dollars along with its profile — radically.
The Chicago-based digital advisor to the 401(k) industry has nearly quadrupled its seed capital from the $6 million it raised in its first round in 2014 for a total of $22 million — largely from non-VC companies like AllianceBernstein LP and Manulife, the giant Canadian insurer that owns John Hancock Financial of Boston.
The predecessor company, BusinessLogic, was founded in 1996, based on an absorbed subsidiary that Foregger, in effect, re-co-founded in 2014 with three partners in 2014 with "A" round of VC funding. This "B" round of funding comes at a time when robo-advisors like Redwood City, Calif.-based Personal Capital are scrambling to get themselves sold or have — like FutureAdvisor, LearnVest, Upside Financial LLC and Covestor — already found an off-ramp. See: FutureAdvisor responds to Schwab's market entry with a truly free offer and big backing from Fidelity and TD Ameritrade.
NextCapital's other shareholders include Route 66 Ventures of Alexandria, Va., Transamerica Ventures of San Francisco; Russell Investments of Tacoma, Wash.; FinTech Collective in New York; Rt. 66 Ventures of Alexandria, Va.; Kelvingrove Partners LLC of New York; and (Burlington) Vermont Seed Capital Fund.
Painting fences
But NextCapital, founded by recovering Personal Capital co-founder Rob Foregger and three others, has taken a singular approach to the digital advice market: Instead of trying to disrupt Wall Street like a Betterment Inc. or Wealthfront Inc., NextCapital takes a page from Tom Sawyer's playbook, getting legacy firms to do its heavy lifting for it. See: Amid growth slowdown, Personal Capital lists with an investment bank but critics debate if it means 'blood in the water'.
"We know digital advice is a huge market and the question is who is going to win it — will it be the standalone digital advice firms like Betterment and Wealthfront? We believe the lion's share of the assets will be won by the incumbents — the giant firms with large trusted brands," Foregger says. "We're about driving the platform that enables these firms." See: Envestnet acquires Finance Logix on heels of Upside.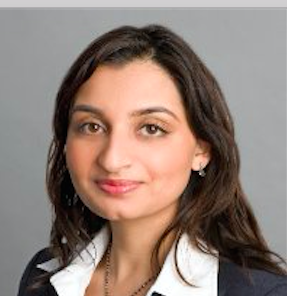 Vicki Walia: We like that NextCapital
was able to take the enterprise
view.
NextCapital's CEO and another co-fouonder John Patterson, echoes that sentiment in a statement: "This infusion of new capital will accelerate our partners' entrance into the digital advice marketplace — both inside the 401(k) plan and out,. Large financial institutions will win the big shift to scalable personal advice."
Peter Kraus, chairman and CEO of AB, buys that logic figuratively and literally.
"As a leading global asset manager, we pursue solutions designed to enhance our clients' experience and improve their outcomes," he said in the statement. "We believe NextCapital is at the forefront of this effort."
Tim Ramza, chief innovation officer of Manulife and John Hancock Financial Services, is only slightly less effusive.
"Our investment in NextCapital aligns with Manulife's strategy of investing in innovative technologies that ensure that we are a leader of the financial services industry of the future." See: Top RIA takeaways from my trip to New York City and my stop-by at the Tiburon CEO Summit.
Enterprises on board
Financial Engines is in the midst of a major course correction as it sprinkles human advisors thoughtfully into communities via its acquisition of The Mutual Fund Store. See: How Mutual Fund Store is the real engine now at Financial Engines.
There was really no one else in the industry who was offering an enterprise solution, says Vicki Walia, senior vice president of digital investment solutions for AB. Her firm manages $46.1 billion in defined contribution dollars in the United States. AB intends to use the NextCapital's technology for clients.
"We like that NextCapital was able to take the enterprise view. Most companies start out marketing to consumers and then build backwards to enterprises. NextCapital approached it differently with an enterprise view from the start. That was one of the things that we felt really helped NextCapital stand out."
The approach of glomming onto asset managers is attractive on many levels, according to Alois Pirker, research director of Aite Group.
"For firms that have been thinking of an integration from the start, they just have a better chance of winning enterprise deals," he says. "If they want to get acquired it makes it so much easier when you have enterprises already on board. For many startups, enterprise deals is only an afterthought." See: Why BlackRock's purchase of FutureAdvisor for $152 million could be a deal of destiny.
To the moon
NextCapital has some baked-in advantages, says Will Trout of Celent Advisors, one of them being that it has long chummed the waters with an account aggregation tool similar to that of a Mint.com or a SigFig. See: How one 'robo-advisor' got $25 billion on its platform with a Mint.com mindset, 401(k) friendliness, a merger and 16 years of work.
The ability to show held-away assets separates it from many other robos, such as Wealthfront. The firm also has chops in the 401(k) department where small employers are a teeming green-field opportunity, Trout says.
"This market is about to take off like a rocket ship. As you know, 401(k) is a unique beast, not least due to the structural barriers (e.g. the need to sign agreements with both plan sponsors and asset managers, etc.) that keep newcomers out and translate into fat fees for incumbents. 401(k), particularly at the small plan level, is a drastically underserved space, one in which the participant/employee gets a raw deal and therefore the sponsor gets sued for failure to uphold the fiduciary standard," he writes in an email. See: 401(k) industry howls as DOL lets state governments become DC providers with advantageous exemptions.
The fact that the 401(k) industry is in flux is another plus for a company with NextCapital's business model, Trout says.
"The big point is that the U.S. government worries Americans [concerned that they] are going to run out of money in their 80s and 90s, particularly when/if social security and pensions go bust. Hence the fiduciary standard efforts and other initiatives to open up the closed 401(k) ecosystem."
More 'Better'?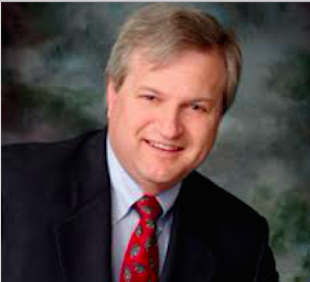 Rick Meigs: Betterment is trying to
make this play themselves. I think
they're going to struggle.
Cozying up to the legacy players is a savvy move, according to Rick Meigs, founder of 401khelpcenter.com.
"Financial Engines is upmarket and that's where they make their bread and butter. This seems to be a good marriage. NextCapital is taking an approach that can be highly successful by forming relationships with these large firms."
New York-based robo Betterment is going down that road as well, but to what effect remains to be seen, Meigs says.
"Betterment is trying to make this play themselves. I think they're going to struggle. Why do all of this yourself when you can partner with the big firms? This seems more advisor driven." See: Betterment jumps headlong into the 401(k) business spurred by a conviction that even Vanguard Group is unfriendly to investors in this arena.
(At press time, Betterment had not responded to a request for comment.)
Getting digital or robo advice in the 401(k) arena seems to be of paramount interest, says Mike Alfred, co-founder of BrightScope Inc. of La Jolla, Calif..
"There is this concern about not wanting to miss the boat even though folks are pretty late right now."
Call it hybrid
Foregger co-founded the firm with Dirk Quayle, president; John Patterson, CEO and, John Hagen, chief technology officer. Foregger is at pains to distance his company from the "robo" label to the extent that it implies cutting out human advisors. He describes his firm as delivering digital advice with high-touch service. See: Why I find the term 'robo-advisor' objectionable and unhelpful.
"We aren't going around advisors. We absolutely won't do that. We want to help empower our partners == world-class institutions — to deliver personalized and scalable advice and investments across the 401(k) industry. We call it 'enterprise digital advice.' I think 'robo' is a phrase that suggests an advisor can't be part of this service. We see the market as a hybrid where the advisor can be quite involved. The effort can be heavily supported by a call center or a local brick-and-mortar advisor. There's not one right answer to it." See: McKinsey: Robo-advisors have a cloudy future but 'virtual advice' delivered by 24-hour super-centers with experts and algorithms will win the day.
Executives at AB agree.
"It's hybrid model. I can't imagine a way of providing support to clients — in DC or outside of the DC plans — in a way that doesn't have some human element to it. At end of the day money is very personal thing. Technology doesn't know how to capture in and massage those emotions when things aren't good." See: Six ways that human advisors kick robo-advisor butt.
---
Related Moves
September 22, 2020 – 8:59 PM
---
---
---
Mentioned in this article:
---
---
---
Brian Murphy
December 17, 2015 — 10:12 PM
I do remember when brick & mortar retailers were worried that online retailers would put them out of business, Stephen. And last time I checked Amazon was pretty close to doing just that for Borders and Barnes & Noble, no?
Tying your fortunes to a bunch of second-tier, old-world firms is downright silly – good luck Next Capital, you'll need it!
Stephen Winks
December 17, 2015 — 9:29 PM
Remember when brick and mortar retailers worried that online retailers would put them out of business? What happened is brick and mortar retailers just used online customers to boost their existing business. Large financial services firms with massive market presence will out robo the nascent .robo with no market presence. Importantly robos will actually enhance the technical competency of established firms in measurable ways to the consumer's benefit. Rather than being paralyzed with fiduciary liability, robos help the industry embrace it and consumers win in a big way.
SCW
Stephen Winks