Bill Ruckelshaus: The company will be a one-stop shop for tax advisors.
Brooke's Note: Some stories are like hemlines — they come back into fashion every once in a while. The one about how accountants — those most trusted of financial professionals — can be retrofitted to unleash their potential as wealth managers had a vogue in the late 1990s, but eventually petered out. There are examples of the concept working quite well — at BAM, for instance and, more recently and with a few twists, at Mariner Wealth Advisors and Hewins Wipfli. See: How a Kansas wealth manager ate New York — or at least one of its big advisory firms — owned by an Arthur Andersen orphan. But it remains a niche strategy. The best wealth managers are massively whole-brained. Accountants became accountants because they are good at inhabiting one realm of mindfulness, walled off from the cacophony and dissonance of human fears and needs. As the most recent owner of H.D. Vest looked to offload it after learning that expensive lesson, it needed a virgin market unsullied by reality. It seems to have found one in spades in the form of Blucora, a company with an identity crisis born of owning companies of varied forms and stripes. Of course, sometimes ignorance is a bliss that you can ride to success — in this case by creating a new synergy strategy in the form of software. Our attention was called to this story by a press release from Richmond, Va.-based Wealthcare, the financial planning software company used by Wells Fargo for ENVISION that became famous when its founder tried to patent financial planning as a process. See: Legal analysis: The chances that Wealthcare beats UBS or upends the financial planning community. Blucora signed a big contract with Wealthcare a couple of weeks ago, perhaps a good move toward holistic wealth management. We will watch and be duly humbled if it all works out.
In perhaps the year's most ambitious act of financial engineering, a general-purpose roll-up headed by alums of Princeton, MIT and Harvard Business School is buying H.D. Vest Financial Services.
Blucora Inc. plunked down $580 million in cash to purchase the Irving, Texas-based IBD. H.D. Vest is primarily a broker-dealer to tax professionals who want to moonlight as financial advisors by selling products on the side. It also has advisors who have flipped the equation and now work primarily as advisors, particularly as TurboTax and other online tax-prep software has gained ascendence. See: Why exactly private equity firms are dumping money into IBDs at a time when many are going bust.
The investment is an eye-popping one by conventional valuation formulas. Bruce Kelly of InvestmentNews points out that H.D. Vest's $304.8 million in total 2014 revenue means Blucora paid nearly double the IBD's top line. This means it paid as much as four times the historical rate of closer to 50% of revenues.
Even so, the buying of H.D. Vest may prove to be the easy part for Bellevue, Wash.-based Blucora — at least compared to the task of explaining to Wall Street why a company that's changed hands more times than a Christmas fruitcake commanded such a price.
On Oct. 29, Blucora executives tried to do just that in their third-quarter earnings call to analysts.
"Maybe, can you guys just sort of give us any more insight into your rationale, as it relates to long-term shareholder value," asked Dan Kurnos, an analyst with The Benchmark company.
Translation: How does Blucora plan to turn HD Vest's ragtag army of reps into a smooth-marching brigade where others have failed — especially in today's atmosphere of heightened fiduciary oversight.
New Blu review
Blucora's president and CEO, William Ruckelshaus, was ready with an answer: Blucora already owns TaxAct, a tax preparation software company that had 5.5 million individual filers last year. Cedar Rapids, Iowa-based TaxAct and H.D. Vest will exchange "material synergies," he said, to create "a new Blucora" that's both a financial technology company and a financial services company.
"Blucora will have an industry-leading franchise across tax preparation and financial advisory. The company will be a one-stop shop for tax advisors to serve their clients and gain incremental revenue from financial advisory services," he told the analysts. See: In benevolent invasion, CPAs-turned-RIAs make statement with sheer numbers in Vegas.
Ruckelshaus is no stranger to the science of busines combinations. He oversaw Expedia's mergers and acquisitions and directed mergers & acquisitions for Credit Suisse First Boston Technology Group where he focused on services, software and Internet verticals.He is a graduate of Princeton University with an MBA from UVA's Darden School of Business.
As part of the groundwork to implement this plan, Blucora is offloading what it sees as inessential cargo, selling off its two marquee businesses, Infospace and Monoprice, in early 2016.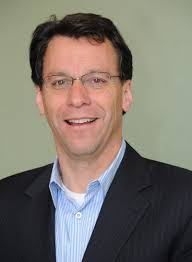 The deal came as a surprise to Chip Roame, managing partner at Tiburon Strategic Advisors, but he sees the logic of it — on paper, anyway.
"Blucora came out of the blue for me," he says. "I do understand their expected model of transitioning tax clients to be financial planning and investments clients, and I see that as both different and more like the reverse of the Wells Fargo attempt. I guess I see this as a new idea, maybe thoughtful."
No vending zone
But there's a fiduciary imbalance between broker-dealers and tax professionals, with B-Ds at the low end of the seesaw.
Accountants and tax preparers earn their trust from clients by preparing tax returns and doing other accounting work in which there is no overt conflict of interest. Broker-dealers, by contrast, are governed by a suitability standard, which allows them to sell mutual funds and other products. See: FINRA's scandalous litany of failures and its efforts to redefine the true fiduciary standard out of existence.
Although accountants will likely benefit from the tax-advice synergy, it may put H.D. Vest's advisors on an awkward footing, especially in light of the coming changes to fiduciary standard regulations. See: Why Obama and the DOL are all wet when it comes to the proposed fiduciary rule.
An analyst raised this issue on the Oct. 29 call and in response, Blucora chief financial officer Eric Emans estimated that 20% of his company's revenue is driven by transactional fees or commissions, with less than 50% of those deriving from variable annuities or alternative products — products that will likely be the most affected by the coming Department of Labor regulatory changes. See: RIAs join move to right a 401(k) wrong: Lopsided plan expenses — a non-DOL issue.
By comparison, Adam Birenbaum of the BAM Alliance, a Dimensional Fund Advisor TAMP to advisors with CPA backgrounds, says his company deliberately trod a different path.
"It starts with the concept that our entire offering is structured so that BAM is a comprehensive partner to our firms, not a vendor or a provider of products. We help CPAs capitalize on their natural consultative approach, training them to be true wealth advisors, not sellers of investment solutions." See: A $17-billion RIA doubles down on a social media strategy that netted it 50 Facebook employees.
Automated response
On the call, analysts relentlessly demanding clarity from Blucora executives about how the advisor/accountant match-up will play out.
"I am still a bit unclear on the revenue synergy," said George Sutton, an analyst with Craig Hallum Capital Group. "I'm wondering if that's coming from offering some kind of online platform to your core tax customers or will it be delivering leads to the independent tax preparers that use H.D. Vest?"
Yes, Ruckelshaus expalined, the new Blucora will benefit from the trust clients tend to place in their tax preparers — the premise upon which H.D. Vest was founded in the first place. Also, he said, tax preparation process is an ideal time to look at a person's finances and make changes for the coming year. See: Why Deloite Touche talent is such a coveted building block at some esteemed RIAs.
The challenge, then, is to convert the user of Blucora's TaxAct into an advisory client of the IBD. It's a feat that will require technology that allows a smooth handoff from tax preparer to the finance manager. To explain that point, the CEO let loose with a sentence that has certainly never been spoken before in the English language.
"What we have to do to best execute against these opportunities is build the technology that will allow for, as best as possible, an automated presentation of the investment options as well as an automated fulfillment should a filer want to pursue one of them."
Blucora seems to be betting that H.D. Vest advisors will use its TaxAct software, says Will Trout, a senior analyst Houston-based Celent.
"I'd imagine from Blucora's perspective it's a value-add."
A good augur for the deal is that TaxAct's users tend to be younger, according to Blucora, making the focus on digital advice seem even more inevitable. See: Casting a marketer's eye on Pershing INSITE, April Rudin pleads with promoters to tone down the digital doublespeak.
Beguiling potential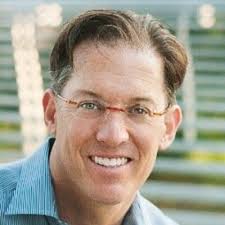 H.D. Vest, with its $36 billion in assets and 4,500 reps — primarily accountants and CPAs with established client bases — has always been a lure for buyers.
But once acquired, the reality has not lived up to expectations.
Most recently, in 2011, Parthenon Capital Partners LLC and two other venture capital firms bought the company from Wells Fargo & Co., which, disappointed in H.D. Vest's performance, had turned its focus to its own IDB, FiNet. Wells Fargo acquired the company in 2001. See: Wells Fargo's Finet deepens recruiting team, adds regions.
"Wells Fargo acquired H.D. Vest more because they thought they could cross-sell their banking products (a fairly traditional belief that often ends up less than
the expectations) into the H.D. Vest client base," says Roame.
Trout states the case even more bluntly: "Wells Fargo just couldn't figure out how to make it work."
'Mass' deficiency
Turning accountants into high-producing advisors is easier said than done, as Ruth Papazian discovered when she left the nation's largest IBD, LPL Financial, to become H.D. Vest's chief marketing office in 2013. Papazian is still there, but the company has shrunk by about 500 advisors, per what it was reporting then. See: Ruth Papazian bursts back on the scene to jolt HD Vest out of its accountancy coma.
But a more potent synergy-killer may be a fundamental mismatch between H.D. Vest's service and its targeted customer base. H.D. Vest is trying to sell tax efficiency to the mass affluent, a group that doesn't have enough assets to make tax efficiency regarding investments a matter of pressing concern (as opposed to, say, Mitt Romney, whose accountants can go to town with their bag of tricks. See: What Mitt Romney might not know about blind trusts.)
"I don't think there's anything inherently wrong with the H.D. Vest business," says Trout. "Their model makes sense on paper, but they're kind of caught in the middle." High-net-worth individuals benefit the most from tax savings, he says, and H.D. Vest isn't quite big enough to scale for the mass affluent, but hasn't attracted the upper end of the affluent spectrum either, making it hard to market to any one segment.
"Give me a reason to open my wallet, and once I open my wallet is it going to be worth it?" says Trout. See: GenSpring offshoot poaches four more as it reimagines the service model for UHNW families.
Slash and build
Blucora has a history as a serial acquirer. It started out as Infospace, brainchild of a former Microsoft employee, built as an online yellow pages, funded through advertising. Since then it's acquired, at various times, Go2Net, HowStuffWorks, Monoprice, Moviso, multiple mobile game companies and, eventually, TaxAct.
Many of the above firms have since been sold off or merged.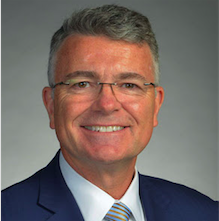 By selling off Infospace and Monoprice, Blucora is getting rid of its best-known brands in order to concentrate on TaxAct and H.D. Vest, a move, Ruckleshaus said, that will cut operating expenses by 30% by early 2017—which is also when the company expects to fully roll out this new synergistic integrated tax-based financial advisory internet model.
On the call, Ruckleshaus said this was the plan all along.
"This is consistent with what we've been stating as a strategic objectives over the last several years, which is to position Blucora with quality businesses that has strong growth prospects and ideally where there was a tying together of those businesses we owned, where we could focus."
Blu Plan
It could work — especially if Blucora can successfully bring together TaxAct clients with H.D. Vest advisors in a way that easily (and possibly digitally) offers them what many see as the future of financial advice: financial planning. See: Schwab sings 'Blue' as it rolls out its robo — and phono — functions ahead of deadline, with minimums.
Indeed, besides being high-tech and online, the future of the industry will be "very plan-driven," according to Jim Crowley, chief relationship officer at Pershing LLC.
"There are more demands and expectations around creating plans. Advisors have to provide something of value, especially as the price people are willing to pay for wealth management drops. "The value of investment advice is going down every year." See: How to hold 1,000 hands: Robo CEOs lay out a stark choice for traditional advisors at MarketCounsel Summit.
---
---
Mentioned in this article:
---
---
---
Stephen Winks
December 15, 2015 — 9:36 PM
Wealthcare maybe the key to making Blucora/TaxAct work. Technical competency in accounting (Accounting Standards Board) and in Advisory services (by statute, case law and regulatory opinion letters) are perfectly aligned. If WealthCare were to actually offer/support fiduciary duty (presently not available elsewhere) and would become the first firm to create the four essential financial services (1.Asset/Liability Study, 2. Investment Policy, 3 Portfolio Construction, 4. Performance Monitor) authenticated back to statute to assure fiduciary duty and professional standing; it could empower Blucora with a preemptive value proposition at a lower cost than Wells Fargo was willing to advance. Its all about Blucora's vision and its interest in professional standing demonstably in the client's best interest. Sounds very attractive. Most advisors would love it.
SCW
Stephen Winks