Sources say that Bill Harris is testing the M&A market to appease directors.
Brooke's Note: This news came out in other publications yesterday but with a painful lack of context. We worked the phones today — Lisa Shidler today from Chicago and me from San Francisco — and hopefully we closed that gap.
Personal Capital Advisors Corp. is for sale with a reported price tag of $500 million — one that's sure to test the strength of a strong, but perhaps softening, seller's market.
The pioneering Silicon Valley RIA, cofounded by Bill Harris and Rob Foregger in 2009, recently hit $1.5 billion in assets and got a $50 million infusion of VC capital late last year. See: Almost lost in the robo shuffle, Personal Capital, in its 'special category,' is winning as told by an overlooked metric: revenues.
The raise of $50 million from a round led by BBVA Ventures, the private equity subsidiary of Spanish multinational bank Banco Bilbao Vizcaya Argentaria S.A., put it into the big three with Wealthfront Inc. and Betterment for having more than $100 million in backing. So if it's being shopped then it's the first time one of these super robos has given up on the dream of an initial public offering.
BBVA, which, according to CrunchBase, has $100 million total invested in it, has many an egg in the Personal Capital basket. Jay Reinemann, a former VISA executive, is the director assigned by BBVA to observe Personal Capital. See: Thoughts on 'robo-advisors' served cold, compliments of Kitces and Waymire.
For sale and…
In addition to being for sale, Personal Capital is also seeking new private equity investors, according to the PE Hub Network, which cites four unnamed people in the private-equity business as sources. The six-year-old firm seems to be aiming to rotate out some existing shareholders in private placements while simultaneously looking for a big institution to take over the whole shebang — presumably as a means of playing catch-up in providing Personal Capital's brand of phone-based advice bolstered by slick online software. See: How RIAs can compete with super-RIAs, robo-RIAs and the 'phono'- and faux-RIA market of 2015 and beyond.
This week, PE Hub — an online private equity community site produced by PE magazine Buyouts — reported that Personal Capital hired New York-based Evercore Group LLC to help secure funding. Personal Capital has raised more than $100 million in six rounds of funding since 2009, according to Crunchbase.com.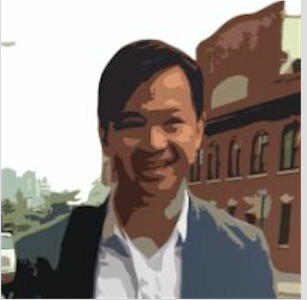 Jasen Yang: Banks … may not
want to write big checks to
acquire firms without much in the
way of tangible assets.
The publication notes that Personal Capital slashed its minimum account size 75% — from $100,000 to $25,000 — taking it from mass affluent to mass market in one whack. Traditionally, firms raise their minimums as asset gathering becomes more successful. See: Two ways of reading Wealthfront's inscrutable hire of a power CFO — one it may not really need anytime soon.
Why buy? Why not?
Seeking a 400% return on its invested capital by means of a sale is going to be a hard sell, says Alois Pirker, research director for Aite Group wealth management practice.
He points out that firms large enough to have that type of money would likely have the capability to build their own unit as the Charles Schwab Corp. has done and a Fidelity Investments is about to do. See: With RIAs deliberately not in mind, Fidelity Investments launches Fidelity Go, a robo-advisor with the human touch of Vince Gubitosi.
"You automatically get too expensive for being acquired," Pirker says. "No one is buying. The big players that can afford paying half a billion have trillions in assets and it's a drop in the bucket for them. But they can also build something themselves."
But sources counter Pirker's hypothesis by pointing out that big companies seem to be dropping nine-figure checks on anything that moves.
BlackRock Inc., for instance, is reportedly paying $100 million-plus for FutureAdvisor. See: Why BlackRock's purchase of FutureAdvisor for $152 million could be a deal of destiny.
Envestnet Inc. is paying $500-million-plus for Yodlee See: This time Envestnet plays most cards face up as analysts press again for cogent Yodlee deal rationalization.
And eMoney is being snapped up by Fidelity for $250 million. See: What to make of Fidelity Investments paying $250 million out of the blue for eMoney.
Getting cooler
Personal Capital is not quite a robo but it is spiked with robotics. While eMoney and Yodlee are not robos per se, they are regarded by many as first cousins and possess technology that can make robos run far more effective. Another robo-like venture that went for big bucks was LearnVest, bought by Northwestern Mutual. See: The real reasons Northwestern Mutual paid a reported $250 million for LearnVest.
But is the market for robo- and robo-adjacent firms cooling? An Oct. 31 article in The Economist suggests the confidence of robo investors and entrepreneurs is positively chilly and has been for the last six months. The low cost of these "robo-advisors" had helped them grow rapidly, to the horror of conventional money-managers," the article reads. "But growth in assets under management at the biggest outfits has sagged recently, and with it the upstarts' prospects."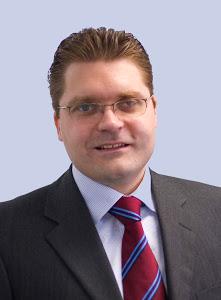 Alois Pirker: Organic growth is taking
some time and you need investors'
patience.
That sentiment is echoed by some market leaders — most notably Schwab's CEO Walt Bettinger calling robos a "tool." See: In a six-month-mark reality check, Walt Bettinger recasts Schwab's retail robo-advice as a 'tool' — but a handy one. Schwab's robo has gathered an eye-popping $5 billion but virtually all of it from its own customers. See: Schwab's robo spikes suddenly to nearer $5 billion as 500 RIAs sign on.
Everything for sale
But Steve Lockshin, co-founder of Fortigent LLC and Convergent Wealth Advisors, and who owns a stake in Betterment Inc. and Betterment Institutional, is optimistic about Personal Capital's prospects. See: The steps Personal Capital is taking to win bigger accounts after a year of 100% growth and 95% of them small fish.
"I don't think there's blood in the water. I think they're raising money but if someone makes them an offer, they might take them up on it. Everybody is for sale. You're never broke taking a profit. If they're to sell with their distribution, it would be great. They've got a great product and it bodes well for the entire industry."
Jasen Yang, founder and CEO at newly formed Polly Portfolio Inc., a robo-advisor that sells institutional-type portfolios to retail investors, says he is impressed with the way Personal Capital reaches potential clients.
"Their great strength is their user-acquisition funnel — they provide a free tool to aggregate user investment accounts, and then use direct response marketing to target promising candidates. But their managed account product isn't much differentiated once the user is acquired, so it strategically makes sense to perhaps join up with a larger partner who provides more investment management expertise or a more profitable range of products to sell."
It's too soon to tell if the company can command the price it wants, he says.
"The range of acquirers at values above their last fundraising round will likely be limited though, since typically, acquisition goodwill is a direct hit on regulatory capital. So banks like Wells Fargo and J.P. Morgan may not want to write big checks to acquire firms without much in the way of tangible assets. That leaves some of the large regional brokerages as the more obvious candidate acquirers."
Why the hurry?
Personal Capital's Harris declined to comment for this story. But sources close to the company say it is not Harris, but rather his board members who are pushing the panic button. They say that no sooner did Personal Capital raise the $50 million last year when its asset-gathering rate slowed way down. Harris, sources say, was always clear with his partners and employees that the exit plan was an IPO when the company became worth $1 billion.
But the company that was supposed to break the robo mold has shown signs of reverting to the retail robo mean. It has by far the best revenues of any of the robos but it has had to blink recently on its business model in order to try to reignite growth. The most obvious sign is the dropping of the minimum investment deep into mass-market territory.
Personal Capital's advantage, in theory, is that Harris was an original robo pioneer who learned the hard way that an all-automation approach is a non-starter. By charging two or three times as much in exchange for technology second and human service first, Personal Capital is designed to be the manifestation of the McKinsey model of the future of wealth management. See: McKinsey: Robo-advisors have a cloudy future but 'virtual advice' delivered by 24-hour super-centers with experts and algorithms will win the day.
On the other hand, some of that advantage may have been erased by the hard-to-foresee, gung-ho embrace of a similar business model by Vanguard Group, which came out with a phone advisor offer for about a third of the price of Personal Capital, where investors pay 89 basis points on accounts up to $1 million and then 79 basis points on accounts up to $3 million. See: What Vanguard revealed under webcast pressure about its phono-robo's vulnerability.
Just wrong
Personal Capital may find itself a that awkward stage of being neither big enough or small enough for such a big sale, according to Pirker.
"As you grow the business further, you increase the valuation and you have you grow it into a much bigger size to get marketable again. But to do this, you need more investments and you need more funding to invest in marketing and client acquisition. Organic growth is taking some time and you need investors' patience," Pirker says. See: Why a $1 billion-plus RIA attended Dan Seivert's two-day M&A conference despite having no intention of buying or selling.
The decision to lower to a $25,000 account minimum is clearly meant to accelerate growth — but at the risk of hyper-accelerating costs, Pirker says. "You've got to be careful with these measures unless you have a different service model in mind. You are incentivized to bring more assets and keep up profitability, it can be done but it can lead to poor profitability in the end but a higher asset growth."
Raising the minimum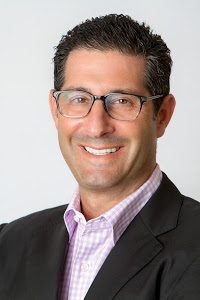 Steve Lockshin: You're never broke taking
a profit. If they're to sell
with their distribution, it would be
great.
Foregger, who after a co-founding Personal Capital left the company to found NextCapital Group Inc., an enterprise digital advice platform — but who remains a shareholder — has a different reaction to the lowering of the account minimum. See: How one 'robo-advisor' got $25 billion on its platform with a Mint.com mindset, 401(k) friendliness, a merger and 16 years of work.
"The company's made it very public that they're committed to high tech and high touch. My personal opinion is they wouldn't reduce the minimums unless they were sure it wouldn't impact the high touch model."
Foregger emphasizes that he is no longer part of the day-to-day business operations and can't speak on behalf of the company.
"I think it's an incredible platform whether it stays independent or used as a accelerant for a large incumbent that wants to gains an early mover position in the digital advice space."
Fisher kings
Still, the company's culture is independence.
Personal Capital now employs over a dozen Fisher Investments alums. Four of the 10 senior management team members listed on the Personal Capital website are former Fisher employees. See: Almost lost in the robo shuffle, Personal Capital, in its 'special category,' is winning as told by an overlooked metric: revenues.
Harris told RIABiz in September that the "the notion of direct marketing with a centralized focus" came to his company along with the several employees he'd hired away from Fisher Investments just down the Silicon Valley road.
But converting free users into paying users hasn't been easy. Of the purported 800,000 users of those tools, only about 5,000 have become paying clients—a conversion rate of about one client for every 160 users of the free tools. That statistic suggests that clients who are quite comfortable using free online tools are not necessarily comfortable with the idea of turning over their life savings to a newcomer in the field.
In the earlier interview, Harris pointed out that not all of the 800,000 tool users meet the firm's $100,000 minimum, so the conversion ratio is actually better than one out of every 160. But of the $150 billion assets-worth of clients using the free tools, only $1.5 billion are paying for Personal Capital's asset management.
The company has lured customers with its free website. Users who meet the $100,000 account minimum can count on being contacted by the sales team.
---
Related Moves
---
December 20, 2021 – 11:59 PM
---
---
---
---
sludgehound
December 12, 2015 — 3:37 AM
Thanks, nice addition and timely in light of Third Avenue and after hours Stone Lion too with redemption concerns.
Appears the old bigger they come bigger they fall phenomenon might be at work. Be watching this one to see which way it plays out. Outcome could help indicate just how brave any deep pockets are willing to go.
Bill Winterberg
December 13, 2015 — 3:29 PM
So, how's that "great strength" user-acquisition funnel working out?
"@PersonalCapital I really like your self-service tools, but I'm ready to close my account because you guys call me every week! #optout"
https://twitter.com/andrewbecks/status/674254044194557952