Sallie Krawcheck: If not me and my team, then who?
Brooke's Note: One of the best indicators of whether an entrepreneur will succeed is how much pride is on the line. Once the world is watching, that poor exposed soul has little choice but to succeed or to go down swinging. Business is tough, but a talented person giving it their all, with no plan B, will generally succeed. Sallie Krawcheck has willfully painted herself into that corner — possibly making her dangerous to doubters and competitors. That doesn't mean we can yet see her pathway to success. We just know, post-ADV and post-blog, much more about what she's doing and how she is thinking about her very human actions.
In the surest sign yet that Sallie Krawcheck wants to be an RIA, the former wirehouse executive has filed an ADV but not, she reports, before applying mascara and giving herself an 'aha' slap on the forehead. See: Relying on men but 'losing sleep' Sallie Krawcheck seeks to robo-reap women investors with Ellevest.
The ex-Merrill, ex-Citi brokerage chief made her new business, Ellevest, official with a Nov. 2 SEC registration sandwiched between two hyper-confessional blog entries (surpassed only by Bill Gross) on LinkedIn.
"Entrepreneurialism is 'not what I do', she wrote in a Nov. 5 blog. "Starting something from scratch — hiring the first person, buying the first computer, setting up the legal structure, finding office space?..."
And, on Oct. 27: "But have you ever had one of those head-slapping, ah-ha moments? An insight that divides things into 'before' and 'after'? This particular one hit me as I was applying mascara (of course). The insight was that the retirement savings crisis (which we all think about when we're putting on mascara, am I right?), that intractable retirement savings crisis, the one that is so ugly and so discouraging that we've stopped even talking about it is, in fact, also a gender crisis. It's a women's crisis. That's because women retire with two-thirds the money of men and live some five-plus years longer." See: Sallie Krawcheck clues in green advisors about choosing that all-important first gig.
And, again, on Nov. 5: "Still, we may well fail. I'm no longer a reluctant entrepreneur because I felt like I really, really, really had to take a run at solving an important issue. If not me and my team, then who?" See: Why the industry needs to accept some blame for 'flaws' in PBS Frontline's 'Retirement Gamble'.
Women's financial world
There are few entrepreneurs who would admit to a eureka moment involved mascara. But Krawcheck's window to become a first-mover for women in this area is fast closing, according to Marie Swift, president and CEO of Impact Communications, Inc.., a marketing communications firm based in Leawood, Kan.
Just last week, she says, Stacy Marcus, another Wall Street alum turned entrepreneur, announced Women Investing Now, which uses an Internet-based platform to facilitate the investment advisory and implementation process (there is a robo component).
Brittney Castro, a young entrepreneur, has been promoting financial advisory services just for women under the banner Financially Wise Women. See: Extraordinary women awaken the RIA business, shepherd billions.
Earlier this year, Tina Powell launched Newton, Pa.-based SheCapital as part of Hackensack, N.J.-based RIA, Beacon Wealth Management LLC.
Krawcheck's venture also follows, by a few years, the launch of LearnVest by Alexa Von Tobel, a robo-advisor effort aimed at women that was sold for $250 million according to industry sources to Northwestern Mutual. Clients sign up and fill out information online but also have access to an advisor. See: The real reasons Northwestern Mutual paid a reported $250 million for LearnVest.
Call to arms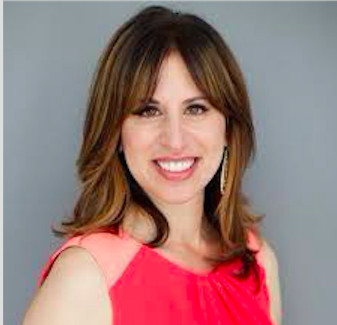 Tina Powell: I'm not at all
surprised by Sallie's launch. I think
SheCapital provided the entrepreneurial call to
arms for other female investing platforms.

It's been 70 days since SheCapital was founded, and while Powell declined to delve out any numbers or assets, she says business is good. Powell is also adamant that having more players in the women-investing arena is only good for her.
"I'm not at all surprised by Sallie's launch. I think SheCapital provided the entrepreneurial call to arms for other female investing platforms. We'll see many more. This is just round one."
Susan Thomson, spokeswoman with Ellevest, declined to comment about the official launch or the specifics of the costs. She also declined to comment on the firm's method for marketing to women.
But Swift says Krawcheck will need to thread a needle in producing a product for women that doesn't stereotype members of the gender in the bargain.
"While I am a big booster for women and budding young people in business, I do tend to bristle when all women are painted with the same brush, so I look forward to seeing how Sallie and her team position their new service and approach their public communications," Swift writes in an email.
Krawcheck seems in sync with this thinking.
"...Typically, my reaction to 'for-women' businesses has been to bristle a bit. And to immediately assume that it must mean a 'pink it and shrink it' approach, heavy on 'financial education' of the remedial kind. This is despite the research that shows that women are as good, or better, investors than men across the spectrum, whether as hedge fund investors, as mutual fund investors or as individual investors," she wrote in "How I Got My Business Idea," on Oct. 27.
Breakfast with the big boys
Krawcheck hopes to differentiate her women-focused effort by not dumbing it down in any way.
"I got over this knee-jerk reaction as I dug deep into the research on the issue and became convinced that, by bringing the right people together and attacking the issue in a research-driven, fact-based fashion, we had a chance of coming up with a solution to this puzzle. And that it's too important an issue to walk away from with a shoulder shrug," she wrote on Oct. 27.
Krawcheck's method of getting past knee-jerk reactions was to hear out the CEO geniuses in her life and realize that they really knew little.
"My first step in this journey — having been a big-company gal — was to meet with a big-company CEO about solving this problem. At breakfast with one such gentleman, I relayed the problem and the opportunity, including the $5 trillion in investable assets that women solely control and that 90% of women are solely responsible for their money at some point in their lives." See: Sallie Krawcheck clues in green advisors about choosing that all-important first gig.
Krawcheck continued: "He listened attentively, nodding. When I was done with my breathless relaying of the facts, he paused thoughtfully (dramatically, really), he looked off into the middle distance (I am not kidding) and then he said, 'Sallie, that is so interesting. But don't their husbands manage their money for them?' He hadn't even heard me." See: At Morningstar, Sallie Krawcheck blasts her own [presumably ex-] financial advisor — and herself.
'Research-driven rethink'
At the breakfast, another big CEO made similar comments, Krawcheck wrote.
"His response, "I think we need to create an alternative investment for women. You know, like a private-equity fund," she writes. "Huh? Even putting aside the most of these women do not have the financial means or interest in investing in alternatives, it's still a 'huh'?'"
A third CEO tried to tell her that women are a "niche" even though they make up more than 50% of the population.
"There were actually a few more strikes. What became clear in all of this is that the established companies weren't seeing the problem, and the opportunity, that I now thought was as clear as a bell. And, for those who did see it, they were not going to approach solving the problem in a way that I thought made sense. In my opinion, investing needs a top-to-bottom, research-driven rethink where are women concerned," she writes. See: Forget their reputation; rich women are more fearless investors than supposed.
Brand new bag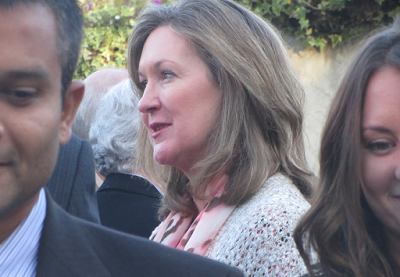 Marie Swift: While I am a
big booster for women and budding
young people in business, I do
tend to bristle when all women
are painted with the same brush.

It was non-CEO women unburdening themselves after a few glasses of vino that broke Krawcheck's internal deadlock.
"At the end of the day, I got over my reluctance to become an entrepreneur because I kept coming back to the problem and poking at it. Talking about it at dinner parties (seriously, you really don't want to sit next to me at a dinner party), jotting notes about it and asking women about it. Thinking about it over a glass of wine or three," she wrote. See: The top 10 financial mistakes women make.
Krawcheck writes about the process of setting up a business as a newbie entrepreneur and how it differed from doing business at a wirehouse.
"I like to joke that when we built new platforms at big companies, we 1) did some initial research, 2) spent $500 million building the technology, 3) rolled it out, 4) apologized for six months, and 5) spent another $200 million fixing it."
Emergency fund
Ellevest's ADV contains few specifics about the venture. For instance, it doesn't list a start date. Ellevest did not respond to a query asking when the firm will officially launch. In the past, the firm has said it would open to clients in 2016.
The ADV, however, does discuss the 50 basis point fee for the wrap service in which there is no fee charged for assets invested towards an emergency fund goal as long as they are invested in FDIC insured cash. The emergency assets won't be considered assets under management and won't be calculated in the fees, the document explains. The fees are used to cover the securities brokerage commissions and transactional costs to the management of the portfolios. See: The 6 biggest trends affecting the RIA business.
The firm offers services primarily to women and there is no account minimum.
In addition to the 50 basis point fee, the ADV brochure explains that clients may accrue additional fees imposed by third parties such as broker-dealers, custodians, trust companies, banks and other financial institutions. These additional fees may include reporting charges, margin costs, charges imposed directly by a mutual fund or ETF in a client's account as disclosed by the fund's prospectus. There could also be fees of deferred sales charges, odd-lot differentials, transfer taxes, wire transfer and electronic fund fees.
The firm will mostly invest in ETFs but may use other investment securities including exchange listed securities, corporate debt securities, municipal securities, mutual funds and U.S. government-securities.
Smart cookie
Krawcheck writes in her blog posts about how she quizzed entrepreneurs to try to see if she could handle the startup lifestyle. Losing the corner office perks was not easy for her.
"As part of this, I had to be pretty honest with myself. How would I feel about losing the big company stuff: the executive assistant, the established ritual of business meetings and reviews, the paycheck? Digging a little deeper: having people recognize the company at which I worked at cocktail parties? And, importantly (my very favorite executive perk), warm cookies at 3 p.m.?"
Comments like these could be viewed as antithetical to breaking the code of women investors, but such candor combined with business smarts and the decidedly I'm-doing-this-but-not-really attitude, is pure Krawcheck. One smart cookie. See: Sallie Krawcheck talks tough — and with disarming openness — online about the glass ceiling and lip gloss.
---
---
Stephen Winks
November 10, 2015 — 3:33 PM
Love Sally's research driven, facts based approach. It will take her in a different direction than convention, thus likely dispensing with many of the cultural inhibitors that prevent the brokerage format being effective in advisory services. Women as a category may not be profound as a niche, but women are far better as advisors than brokers. The breaking of the mold portends Sally as an early adopter which puts to bed the many myths of Wall Street sophistication in compelling ways that only Sally can do.
SCW
Stephen Winks
Andrew Ghezzi
November 10, 2015 — 1:09 AM
Sorry but "women"is no longer a market niche. These days you need to be much more specific than that.
Jeff Spears
November 10, 2015 — 4:12 PM
I wouldn't bet against Sallie!
I didn't work out so well for those who did…Pandit, Moynihan and a long list of other MEN!