Hitting a robo wall, Financial Engines buys The Mutual Fund Store for $560 million to bust out of 401(k) confines
The Sunnyvale, Calif.-based robo colossus needed human advisors, and the radio RIA liked having a non-radio source of new clients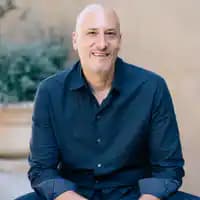 Adam Bold: Putting money into a 401(k) isn't enough.
---
Related Moves
November 20, 2019 at 10:19 PM
---
---
---
Mentioned in this article:
---
---
---
Andrew Ghezzi
November 5, 2015 — 11:35 PM
The end game for a very large portion of the mid market is an "objective" and safe environment where they can count on suitable advice or even financial education that is free from any conflicts of interest. Financial Engines understands this.
Personally I feel that consumers who migrate to pure 100% online robo offerings are the very low hanging fruit representing 30% of the total assets up for grabs. Firms will need a retail footprint to make it work with the remaining 70% of the market.
Also….its going to cost you a tidy some to scale this without being eaten alive. Welcome to the age of investing as a commodity while taking stock in advice as a service. The wirehouse sector will not win at this game because investors already group them in with the usual suspects. Deals like this where Financial Engines gets to white wash The Mutual Fund Store into something more appealing to Gen M and X are going to rule the roost.
Elmer Rich III
November 6, 2015 — 6:35 PM
Nice reporting job. It's always useful to highlight the incentives, revealed by deal behavior, of financial buyers in our industry.
On the value of this industry, this research just hit my inbox yesterday: "...no evidence that financial experts are making better investment decisions: they do not outperform, do not diversify their risks better, and do not exhibit lower behavioral biases." Oh oh. Full report here: http://wp.me/pXvvI-Ac
Stephen Winks
November 6, 2015 — 7:49 PM
More evidence the advisory services industry is maturing far beyond its product sales roots. Doesn't every consumer want more for less? Andrew Ghezzi's observation is right on target confirming you can't teach "old dogs (of Wall Street) new tricks." Will Wall Street adapt and support advisory services in the client's best interest or will it continue to resist fiduciary duty and professional standing for those who render advice. Wall Street's neglect of advisory services has created a leadership vacuum as illustrated by its opposition to fiduciary debate. There is no question that future goes to those who serve the best interest of the investing public. Financial Engines' acquisition of the Mutual Fund Store importantly establishes for the first time critical mass in people, assets and financial resources from which advisory services will flourish in ways not possible on Wall Street. The investing public wins in a virtuous cycle of innovation. This merger will profoundly impact the industry which has foolishly ignored fiduciary duty and professional standing of the broker rendering advice
SCW
Stephen Winks..