Andrei Cherny: I think [UBS execs] really understand that part of the reason Aspiration has seen the type of growth we've seen is because we do things very differently.
Brooke's Note: Out of the box or out of their minds? You be the judge. In the history of business plans has there ever been one quite like this one? Don't try this at home but do follow this interesting story to see where it leads. If Aspiration's $15 million-plus of new VC backing is any indicator, smarter people than me see merit in what Andrei Cherny, an ex-politico, is doing. While Aspiration has an old school, mutual fund-direct-to-consumer model, and a somewhat complex layering of fees, everything else screams millennial in that it trusts the consumer not to screw it rather than the other way around. Bottom line: If Aspiration is any indicator, a robo can attract $1.30 in VC money for every $1 in AUM it gathers in year one.
The policies of robo-advisor Aspiration Fund Advisor LLC diverge so greatly from the norm that it's hard not to regard the firm as the entrepreneurial equivalent of a death wish — or at least naive as hell. See: New robo-advisor, Aspiration, gets ex-eBay head as backer and 40,000 on 'waiting list'
The Los Angeles-based firm is advertising pay-if-you-want-to fees, is tithing its revenues and is putting a cap on how much business a single customer can bring to the firm. It also pays out a sweet 1% yield on cash balances by utilizing a bank originally established for carpenters in Boston.
Amazingly, this soft approach has just attracted additional hard cash to the tune of $15.5 million in funding from venture capital and angel investors including Addepar Inc.'s Joe Lonsdale. And it has even convinced a hardcore wirehouse — UBS — to participate in its future-leaning yet back-to-the-past approach.
Lonsdale, who founded Mountain View, Calif.-based Addepar, made his first hundred-million by co-founding Palantir Technologies in 2004, which is now one of the world's largest private companies. He's now ponying up his own money for Aspiration's most recent funding round, one led by Renren Inc., a Beijing a social networking and finance Internet platform. Also taking part in the round are GSV Capital, Capricorn Investment Group LLC and VentureDeal Inc., as well as angels David Bonderman, Gordon Crawford, Matthew Dowd, Rick Hess, Bill Lee, Alexis Maybank, Lenny Mendonca, Steven Rattner, Dan Rosensweig, Matthew Salzberg, Joseph Sanberg and Frank Yeary.
Aspiration's original angel, Jeff Skoll, who headed eBay until Meg Whitman took over in 1998, led the first round of funding, kicking in about $1 million. Skoll, eBay's first employee, took $2 billion with him when he cashed out of eBay.
No minimum but a maximum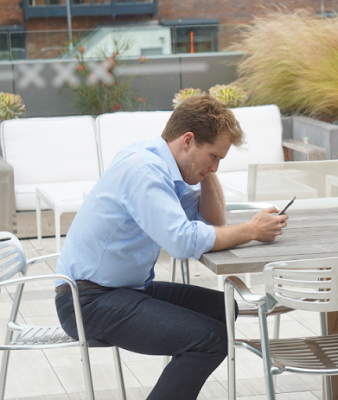 One big way in which Aspiration differs from other robos — indeed from other RIAs — is its $100,000 maximum investment rule. Cherny says the cap is an act of internal discipline as much as a business decision or an attempt to curtail investor allocations to a single fund.
"Having the $100,000 limit is more of a signal for ourselves as a team reminding us about who we are here for and who we are championing."
Another twist is the firm's "Dimes Worth of Difference" policy in which it donates ten cents of every dollar to a charity focused on "bringing economic opportunity to struggling Americans," according to Aspiration's website.
But even more of a mind-bender is Aspiration's fee structure — or, more accurately, its lack of one. Clients pay what they wish — or nothing at all. About 90% of investors choose to pay, Cherny says.
Baked-in fees
That said, Aspiration's flagship product has a whopping — by robo standards — built-in fee. Investors who choose to pay Aspiration nothing are subject to underlying asset management fees of about 1.35% a year. That breaks down to .5% to offset operating expenses like legal and administrative services and .85% from underlying funds in the manager-of-managers product. Aspiration does not participate in any revenue sharing of the fees received by its money managers.
Most robos charge .3% plus .2% in underlying investment management fees but Cherny maintains that his Flagship Fund is worth the extra expense. Though he declined to disclose its returns, he stated this in an email:
"We offer our customers various investment options they can choose from. If they had put all their funds in the Flagship Fund this year they would not have lost nearly as much as if they had put it into an index fund or a robo-advisor such as Wealthfront Inc. or Betterment Inc.. The Flagship Fund performed as we had hoped: holding down losses that investors would have had if they had been in one of those other options."
The firm's Flagship Fund is a mutual fund managed by Lancaster, Pa.-based Emerald Advisers Inc., which invests in alternative funds that pursue hedge-fund-like strategies including arbitrage and long/short trading. See: Now come the robo-alts firms — a full flock of 'em as unwavering as the robo-advisors.
At press time, neither Wealthfront or Betterment responded to a request for comment.
UBS in the game
The Redwood Fund, a new mutual fund offering from Aspiration, focuses on sustained strategies. Aspiration has contracted UBS Asset Management to sub-advise it.
Getting UBS onboard and convincing the bank to agree to its "pay what is fair" method was no problem, according to Cherny. Indeed, he says UBS also agreed to donate 10% the revenue associated with the Redwood Fund it is managing to charity.
Another advantage of the UBS fund is that it invests in stocks directly so there are no underlying management fees — except for 50 basis points of legal and administrative costs.
"They were eager to get involved. They wanted to do business with us. I think they really understand that part of the reason Aspiration has seen the type of growth we've seen is because we do things very differently."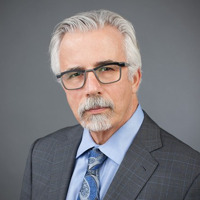 UBS did not return emails seeking comment for this story but through a statement announced that Thomas Digenan, head of the U.S. Intrinsic Value Equity team, and Bruno Bertocci, head of the sustainable equities team at UBS Asset Management, will act as portfolio managers for the Aspiration Redwood Fund.
"We're thrilled to work with Aspiration to bring sustainable investing to the everyday investor," Bertocci said in the breathless statement. "We have seen from our clients that investors are more conscious than ever about where they are putting their money, and the Aspiration Redwood Fund is the perfect stepping stone for the middle class to build value with peace of mind."
The Redwood Fund, like the Flagship Fund, requires a $500 minimum. The Redwood Fund trades under the ticker REDWX.
Eye on millennials
Cherny says the UBS connection will give mass-affluent consumers access to investments that were previously kept on the top shelf for high-net-worth investors.
The firm's ADV, last updated in March, states that Aspiration has $2.1 million in AUM and 600 clients. Cherny says Aspiration's managed assets have since grown to about $11 million, a rate surpassing industry peers in their first one-year period of existence. Over the past nine months, he says, Aspiration doubled its number of accounts every six weeks.
Cherny says it was obvious to the leadership at UBS that appealing to mass affluent and younger investors is essential.
"That's why UBS came to us from the very highest level of the company. They understand that they don't have in this day and age a connection to millennials and to every day investors. This was a way for them to partner with a firm that does that. Most of our clients are millennials and 68% of our clients have no other investment products." See: Wealthfront responds with force to Schwab CEO's robo announcement.
Aspiration has four engineers on staff and is planning to use the $15.5 million infusion to hire more.
... and free checking
Unlike most robo-advisors, Aspiration also offers checking-account services for its clients. The Aspiration Summit Account pays 1% interest, has no minimum balance requirement or monthly service fees, Cherny says. It's an approach that bears some resemblance to MaxMyInterest. See: NAPFA is small, pure and aching for an elevator pitch — but the perfect place for NYC-based MaxMyInterest to debut.
Aspiration is using Radius Bank to administer its checking program, a bank with a strong affinity to the working-class customer: It began its life as First Trade Union Bank, founded In 1997 by the Massachusetts Carpenters Combined Pension and Annuity Funds. The bank is still used by unions and pension funds and has assets of more than $725 million.
In a final bizarre twist, Cherny nostalgically cites two defunct brokers as models for his business.
"Twenty-five years ago there was a Smith Barney and a Dean Witter in every Sears in America and those have disappeared. What we can do online is uniquely create a financial firm for everyday investors." See: Marty Bicknell jumps into the mass market with no 'robo-advisors' and a missionary zeal.
---
Related Moves
February 23, 2022 – 12:09 AM
---
---
---
---
Mentioned in this article:
Addepar
Portfolio Management System
Top Executive: Eric Poirier
Aspiration
Advisory Firm
Top Executive: Andrei Cherny
---
---
---
Andrei Cherny
December 2, 2015 — 9:47 PM
Bill and FAA, let me clear these up because you are throwing out a lot of misinformation and I hope/assume your intentions here are good and you just haven't looked at what we are doing.
1) An Aspiration customer does not have to dig through the disclosure materials and prospectus to understand our fee structure. The 0.5% cap on expenses is explained very clearly and visually on the fund page of both of our Funds. You can go and see them for yourself (eg funds.aspiration.com/redwood). This is in contrast to the roboadvisors you work with who do not reveal the underlying fees of their products anywhere on the main pages of their site.
2) I'm not sure where you get the 1.6% number comes from but the expenses of each of our funds is capped at 0.5%. We as the advisor make up anything over and above that. (The Aspiration Flagship Fund has approximately 0.85% of acquired fund fees that are separate since it is a fund of funds. Since the Aspiration Redwood Fund is not, the total expenses there are 0.5%.) That 0.5% is basically in line with the underlying expenses of the prominent roboadvisors except we are transparent while they are often not.
3) An expense limitation agreement or a cap on fees is not something we invented. Many funds have this and only allow a certain amount of expenses to hit the NAV. The mutual funds and ETFs used by roboadvisors do it in a similar fashion.
4) Our subadvisors whether they are UBS or Emerald do not charge a separate layer of fees. They have agreed to be paid in a Pay What Is Fair fashion and so get a percentage of each dollar a customer chooses to pay us. If a customer pays us zero, they get paid zero. This means that — uniquely among financial products available to everyday investors — our incentives are aligned with those of our clients. This is one of the reasons we have seen growth so far in excess of others in this space.
I hope this clears up any misunderstanding.
Bill Winterberg
December 1, 2015 — 12:25 AM
Brooke,
Don't forget about the Flagship fund's 0.25% 12b-1 fee!
Bill Winterberg
December 2, 2015 — 2:19 PM
Andrei,
I get what you're saying.
When I'm a retail investor with Aspiration, I see "pay what you want" all over the website, so I naïvely assume that's all I will pay, because I don't really know any better, and I don't know to dig through the disclosure material and mutual fund prospectus.
But when I examine my wallet at the end of the year, it's lighter to the tune of whatever I chose to pay to Aspiration PLUS the 1.35% Aspiration Flagship Fund fee AND the 0.25% 12b-1 fee, which both reduce the fund's daily NAV!
I also don't understand how you reimburse Fund expenses to limit them to 0.50% when the fund reduces its daily NAV by the expense ratio and 12b-1 fees. How are these daily reductions in the fund's NAV reimbursed? Does Aspiration add shares each day to each investor's account to make up for the fund's daily NAV reduction for its fees?
What am I missing? Who makes up the difference between the agreed 0.50% cap and the 1.6% total fee charged by the Fund? Somebody is paying the 1.1%, because the Emerald sub-Adviser is not running a charity. I'm trying to wrap my head around all of this.
So for a retail investor, it's "pay what you want(*)"
(*)except you can't pay what you want for the Aspiration Flagship Fund fees, which is fine because "Cherny maintains that his Flagship Fund is worth the extra expense" and Aspiration caps those fund fees at 0.50% a year, but that cap agreement is in effect for one year from the Fund's prospectus date after which Aspiration will renew or revise the agreement, and the Fund still reduces its NAV each day to collect fund expenses according to the Fund's prospectus.
Bill Winterberg
December 2, 2015 — 10:31 PM
Andrei,
Thank you for the detailed response. I have fair questions on fees, and I appreciate you taking the time to respond in this forum.
Note that I have no financial or consultative relationships with any robo advisors. Your statement that I work with them is misinformation. After all, both Adam Nash and Wealthfront have blocked me on Twitter.
1) I dug through the ASPFX prospectus found at: https://assets.aspiration.com/docs/funds/prospectus/SummaryProspectus.20151113.pdf
I made a mistake calculating the 1.6% fee, as I incorrectly added the 0.25% 12b-1 fee to the annual fund operating expenses of 1.35%, but my mistake was not realizing the 12b-1 fee is already reflected in the total 1.35% operating expense.
So for a $10,000 investment, the ASPFX prospectus discloses a one-year cost of $137 (or 0.00536% daily for ~252 trading days) assuming no payments to Aspiration (the "pay what you want" fee).
I have to assume that investors in ASPFX are "paying" the 1.35% operating expense in the form of daily NAV reduction.
But then there is the 0.50% limit to operating expenses mentioned, where Aspiration reimburses the fund for certain, but not all, operating fees. Does this mean that the daily NAV reductions are not 0.00536%, but rather 0.00198% (again for ~252 trading days)?
Which operating expense figure am I supposed to believe?
I have the CFP® certification, but even I find navigating these expense and fee disclosures to be a frustrating experience. I feel sorry for the average retail investor who has little to no experience navigating fund prospectus information.
From the prospectus, and I added bold to two sections which ASPFX investors should read and understand before choosing to invest:
Aspiration Fund Adviser, LLC (the "Adviser") has signed an Expense Limitation Agreement
("Agreement") with the Fund under which it agrees to limit annual fund operating expenses
to 0.50% ("Maximum Operating Expense Limit"). The Adviser will do this by reimbursing
the Fund for certain direct expenses and fees, such as transfer agency, custodial, auditing and
legal fees. The Fund also incurs certain indirect expenses, and expenses paid by the Fund
(i.e., management fees, 12b-1 fees, etc.) when it invests as a shareholder in underlying
investment companies, as mentioned in Footnote 3. The Adviser has agreed to waive or
reimburse 12b-1 fees, but has not agreed to waive or reimburse other indirect expenses, nor
has the Adviser agreed to reimburse the Fund for any taxes it may pay. <b>Because the Adviser
is not obligated under the Agreement to pay these expenses, the Fund's annual fund operating
expenses may actually exceed the Maximum Operating Expense Limit.</b> The Agreement cannot
be terminated by the Adviser prior to January 31, 2017 at which time the Adviser will
determine whether to renew or revise the agreement. <b>The Board of Trustees may terminate
the Agreement at any time.</b> Any fees or expenses waived or reimbursed by the Adviser are
subject to repayment by the Fund within the three fiscal years following the fiscal year in
which the expenses were incurred if the Fund is able to make the repayment without
exceeding its current Maximum Operating Expense Limit and the Maximum Operating
Expense Limit in place at the time of the initial Agreement.
Grant
December 1, 2015 — 1:00 AM
It's genius… Aspiration (et al) will profit from the sweep just like Schwab… but the max investment model all but guarantees a reduced need for liquidity in each portfolio. It's all in the Net Interest Margin. And they exude the perception of philanthropy which the next generation actually cares about. Easy access, pay what you wish, 10% goes to the needy… there audience is the 99%ers. Meanwhile they cover all expenses while looking like Robin Hood and make a steady profit as interest rates tighten. It's still a zero sum game in which Aspiration poised to win… at least for now.
Andrei Cherny
December 2, 2015 — 6:14 AM
Just to set the record straight: any 12b-1 is covered under Aspiration's 0.50% expense cap and Aspiration does not profit from the sweep. The only money we make is what our customers choose to pay us.
JLH
December 4, 2015 — 4:24 PM
I'd like to be a fly on the wall during their first SEC examination. The whole business model is confusing. – If you want to start a mutual fund, do so and open it to all comers. – If you want to start an investment advisory business, do so and invest your clients money on a discretionary basis.
But why start an investment advisory business and limit your "advice" to investing in your own mutual fund, which is a) not diversified, b) very strategy specific, and c) potentially outside of the bounds of the prudent investor standard. How can you be a fiduciary with such a limited investment offering?
FAA
December 2, 2015 — 8:55 PM
I agree with Bill and don't forget the underlying investment vehicles- mutual funds are getting paid as well. So Emerald gets something out of the 1.6% and the underlying managers get their fee as well- all this comes out of the NAV so there is no fee right…just operating expenses- really? So to me, it's like saying 'you can pay us anything more than what we are not telling you you are being charged'- it's like a discretionary tip!