Steve Lockshin: One is a hammer and the other is a screwdriver.
Brooke's Note: New technologies might occasionally disrupt a market in a macro sense. But on their way to reaching that state of entrepreneurial grace, they had better cut their teeth by causing micro-disruptions along the way. We're seeing that now in the robo-advisor realm. This alliance between Betterment investors and Jemstep — in the wake Fidelity and Betterment ending theirs — certainly disrupts our sense of what's normal. It's also edifying. We keep hearing that "robo" is a stupid term in that it suggests robos are monolithic and that the four-letter sobriquet captures a single business model or one set of financial automation capabilities. This Lockshin-Bicknell-Jemstep relationship demonstrates why these people might have a point. And if we're stupid on such a basic point as that, we need to remain open to the idea that other axioms-du-jour about robos may also be open to scrutiny — like the idea that it's game-over for the big VC-backed robos because banks and brokerages are entering the fray. Watch this space.
In the digital shake-up going down, Fidelity isn't only large firm rethinking its robo partners. See: With RIAs deliberately not in mind, Fidelity Investments launches Fidelity Go, a robo-advisor with the human touch of Vince Gubitosi.
Marty Bicknell's Mariner Wealth Advisors in Leawood, Kan. and Steve Lockshin's Los Angeles-based AdvicePeriod are immediately associated with Betterment shops — after all, they own its RIA distribution rights. And, their joint mass-affluent effort, FirstPoint Financial, which gets referrals from Fidelity and custodies the vast majority of its assets at Fidelity, is backed by Betterment technology to service those smaller clients. See: Marty Bicknell and Fidelity enter into the mother of all cross-RIA referral deals. Lockshin and Bicknell also have ownership stakes in Betterment's RIA arm, Betterment Institutional.
But Lockshin and Bicknell are now using rival robo Jemstep Inc., based in Los Altos, Calif., as well, despite the fact that Jemstep only custodies with TD Ameritrade. The two have launched a portfolio check-up tool, backed by the robo's technology, and will use Jemstep Advisor Pro at Mariner Wealth Advisors primarily for prospecting and onboarding.
They argue that despite their similarities, New York-based Betterment and Jemstep serve different needs for their advisors.
"One is a hammer and the other is a screwdriver," says Lockshin, Another way to look at it, he says, is as a series of steps, with finding clients being the bottom step and managing the portfolios or rebalancing all the way at the top step. Jemstep, says Lockshin, offers steps one through six and Betterment does four through 10. So, yes, there is overlap, but mostly "they solve different problems." See: Orion and Jemstep form first big marriage of non-robo and robo software — at advisor behest — to create RIA e-commerce.
"We still have our relationship with Betterment," says Bicknell.
Clear as mud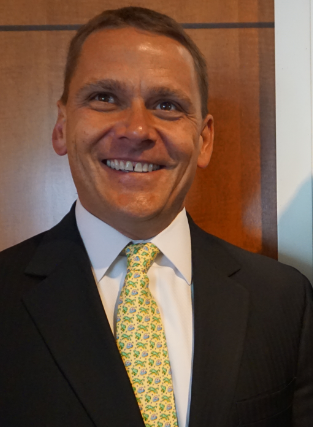 Marty Bicknell: It's a great onboarding
tool that really doesn't have any
portfolio restrictions.
Confused? You're not the only one.
"Advisors within our offices were having the same conversations," says Bicknell, about what each of the robo tools will be used for, and if the advisors are required to use one, the other, or both. But, he says, "Jemstep is something we're utilizing more from a sales perspective." It provides options for advisors to bring in clients, and as the advisors have used Jemstep for lead-generation and onboarding clients, they've liked it. "If there was confusion, confusion has passed."
The Jemstep-backed onboarding launched in mid-August. Within the first month, Bicknell says, two-dozen new clients had already come through. He says he wouldn't be surprised if $1 billion a year were to come through Jemstep. Mariner currently has $39 billion in AUM.
Right now, the two robo-services will operate independently at Mariner. Current clients who are serviced by Betterment will stay on Betterment. Future clients who come in through traditional means will be served however they would have been served — which, in some cases, was with passive ETF portfolios on the Betterment platform. But clients who come in through the Jemstep portfolio check-up tool or through the Jemstep-backed prospecting, will stay on Jemstep. See: Betterment's bad-news play at getting in good with RIAs and investors.
Cruising toward greatness
Eventually, Lockshin sees them working together better, and not just at Mariner.
"As advisors adopt more digital tools, then it will make sense to adapt." But that change has been slow to come. "It's trying to turn a cruise ship, instead of a speed boat," he says.
Jemstep doesn't custody any assets themselves, the way Betterment does, or necessarily prescribe portfolios. Assets that come in to Mariner through the Jemstep portfolio check-up will be managed in the traditional manner, says Bicknell, though those advisors can and will use some of Jemstep's risk profile questionnaires in the onboarding process to help make investment decisions. See: Betterment hires an RIA chief who reframes the vision from 'robo' to 'one-throat-to-choke' custodian — and viable Schwab competitor.
"It's a great onboarding tool that really doesn't have any portfolio restrictions," he says. It simply analyzes existing portfolios, makes some recommendations, and with "the click of a button" the prospect can be added to the regular system, he says, which is integrated with Salesforce. If a portion of a person's portfolio has alternatives, SMAs, or mutual funds, then the onboarding with Jemstep is "light years ahead" of the other robo options, says Bicknell, simply in terms of analyzing and accommodating those existing assets smoothly.
The Fidelity question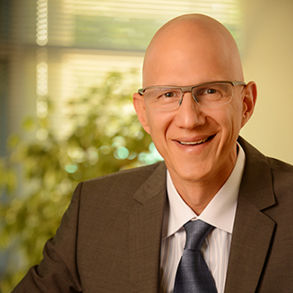 Kevin Cimring: There has been pressure
to become more multi-custodial.
There is one major restriction, on this anything goes deal: Jemstep currently only custodies with JersTD. Mariner Wealth has about 75% of its assets custodied with Fidelity.
"There has been pressure to become more multi-custodial," says Kevin Cimring, CEO of Jemstep, which is something the firm is working on. But, for now, advisors must have a relationship with TD Ameritrade in order to actually custody assets on the Jemstep platform. (Cimring and Simon Roy, Jemstep's president, also claim that limitation hasn't slowed down interest from advisors. When Schwab announced its robo, Roy says he got interested calls from Schwab advisors, who had all their assets custodied with Schwab, but who were interested in what Jemstep had to offer. See: Can Schwab, six years late to the robo party, 'freeze the market', catch up and blow doors?.)
"Soon they'll be able to do all the custodians," says Tim Welsh, president of Nexus Strategy, which does consulting and PR work for Jemstep.
Super-quick advantage
Since Jemstep doesn't actually hold the assets, he says, it'll be relatively easy to expand their custodial offerings.
When an advisor onboards a client to Betterment Institutional, by comparison, says Welsh, those assets don't stay under the RIA but instead fall under Betterment's custody. This can cause additional paperwork steps. In order to transfer a portfolio to Betterment's ETFs, for example, Welsh says, they have to sell out of existing mutual funds and then use the cash to buy ETFs. Jemstep, however, can do automated customer account transfers easily.
"They have actually invested in that technology, whereas Betterment took a shortcut," says Welsh. "They can process super-quickly. That's what separates them from everyone else." See: Fidelity unveils latest effort to make its advisor-servicing silos work as a single unit for hybrids.
Get onboard
Jemstep's onboarding power is its primary differentiator in the crowded robo space, but that's what people said about Betterment too. That firm's onboarding is also supposed to be exemplary.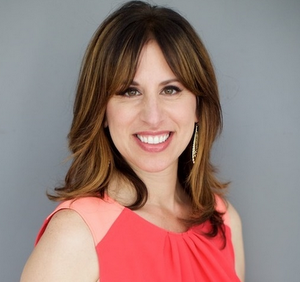 Tina Powell: Jemstep is not competing
for SheCapital clients.
"There must have been a misunderstanding because our onboarding process is much better," says Joe Zeimer, Betterment's communications director. "Theirs uses TDA and it's via Docusign. Ours is entirely paperless. They are two very different products." See: RIAs in the catbird seat to leverage straight through processing in 2012.
It seems that what people mean when they refer to Jemstep's onboarding is really the entire process of getting people to come on board. That includes bringing in potential leads through portfolio analysis tools, managing those prospects through automated email campaigns and automatically generated Salesforce files, and then bringing over that information easily and instantaneously once a prospect turns into an actual client.
Out of Africa
Seven years ago, Michael Blumethal approached Cimring — both were born and raised in South Africa — with a problem: He wanted a way to check on and validate his broker's financial advice. To solve it, they decided to partner-up, and the result was an early version of Jemstep. The initial goal of providing portfolio analysis, recommendations and easy-to-use financial management, evolved into a technology robo-advice platform aimed at helping advisors serve clients. See: Jemstep swipes the spotlight at T3 Enterprise Conference in Atlanta.
Out of the gate, they went after self-directed investors to test out the consumer side of their system. But the end-goal was always to sell their product to advisors. After 18 months, that switch was made.
Today, Jemstep is more of a front-end service, with risk-tolerance questionnaires to create a profile, in-depth aggregation of accounts, portfolio analysis with respect to benchmarks and prospect management tools.
"What we didn't fully appreciate is what a process it is to move paperwork," says Roy. So they amped up their onboarding technology and added a suite of analytics for leads, which captures any prospective client's information automatically in San Francisco-based SalesForce Inc., and creates the ability to create email campaigns aimed at those prospects. See: 5 ways for stressed-out advisors to build a more efficient practice.
Theoretically, you could wake up on Monday morning, log in to Salesforce, and see new prospects waiting for you. Tina Powell, founder of SheCapital in Newtown , Pa., says that happened for her after the media blitz she got launching her female-focused RIA. Prospects simply came in online through her Jemstep platform.
While she liked Jemstep's user interface and the way it integrated with TD and Salesforce, one of the main selling points over other robo systems was that it was robo-to-RIA only, not trying to also bring in its own consumer clients.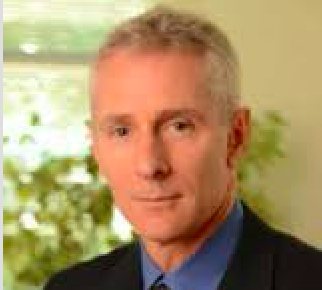 Simon Roy: What we didn't fully
appreciate is what a process it
is to move paperwork.
"Jemstep is not competing for SheCapital clients," she says.
The Robbins effect
Cimring's company now has 22 employees, with half the engineers in South Africa to save money and the rest in a nondescript office park in a not-glamorous section of Los Altos, Calif. The firm has raised $15 million in capital in a round of angel funding from a combination of personal investors and outside capital.
Jemstep is not yet profitable. "We're not 25-year-old start-up guys," says Roy.
RIAs pay about 15 basis points on the assets that are enrolled on the Jemstep platform. There are also an increasing number of firms who want to white-label some of the technology and customize it, instead of just taking an out-of-the-box approach, what Roy calls "slap a logo on a robo and hope for the best."
"[Jemstep] resonates a lot with larger firms," says Cimring. He says the firm is also in talks with banks and insurance companies to provide some technology.
Bicknell is not the only large firm who's been interested. Ajay Gupta's Stronghold Financial notably used Jemstep earlier this year to deal with a swamp of Tony Robbins' referrals. See: Swamped by Tony Robbins' referrals, Ajay Gupta launches national venture with Jemstep and United Capital as notable partners.
Waiting for now
Gupta, though, says Cimring, is not their biggest advisor.
"We have multiple firms on the platform representing upwards of 500 advisors," says Cimring, with an average firm size just over $500 million. And, he says, that asset number grows with Jemstep's prospecting tools.
Six or seven years ago, when they launched, says Roy, advisors weren't ready yet. But now the digital revolution is here and a South African lion can pounce. "We were waiting," he says.
---
Related Moves
---
September 10, 2019 – 10:52 PM
---
---
Mentioned in this article:
Mariner Wealth Advisors
RIA Welcoming Breakaways, RIA Serving Endowments/Foundations, Advisory Firm
Top Executive: Marty Bicknell
---
---
---
Stephen Winks
November 25, 2015 — 7:54 PM
Jemstep is the first example of a robo utilizing prudent process to trump the TAMP format. The evaluation of all a client's holdings (primative asset/liability study) as an important reference point BEFORE any recommendations are make, make it possible to determine if a recommendation improved over all portfolio returns, reduced risk or enhanced the tax efficiency, liquidity, cost structure, etc. of all the clients holdings as a whole. This is an advisory services function and a fiduciary duty, more so than simply doing a client profile and selling an expensive packaged advice product.
There is significant value added through prudent process (asset/liability study, Investment Policy, portfolio construction, performance monitor) authenticated back to statute (assuring fiduciary standing) which is not now actionable in a TAMP format.
With the new DOL Fiduciary Proposal, prudent process and its authentication back to statute, case law and regulatory opinion letters, will become the rule rather than the exception. Jemstep is a step ahead. All robos and TAMPs will have to adapt.
SCW
Stephen Winks