Tom Gooley: We're setting up specialized queues for death, divorce and retirement.
Brooke's Note: Never mind technology. RIAs ask one thing of custodians: service. Funny, then, that we RIA journalists almost never write about it — not really. One reason is that it's not very interesting to cover or read about unless it's done by robots or social media. That said, this is one of the more interesting articles I have seen on the topic. LPL took a very forthright approach to letting us know the nature of the issues, the people overseeing the overhaul and how it is tackling the problems. This article didn't come about because we heard from grousing LPL advisors — it came from LPL corporate. It's a company that keeps looking inward while also keeping an eye on the wolves at the door.
LPL Financial grew its advisor force to 14,000 by becoming a place where employee-advisors could escape wirehouse culture and corporate strictures. So when reps of the Boston-based giant IBD end up on hold or talking to clueless LPL staff they don't know, irritation rises and trust declines.
Hundreds of small problems for reps can add up to bigger headaches for a broker-dealer: retention issues, recruiting drop-offs and client confidence erosion. Unfortunately these problems don't always come to attention of top management until company's bottom lines takes a hit.
Still, with service problems that involve scale, proper division of labor, effective training, smart hiring and culture, a CEO can't exactly flip a switch.
For Mark Casady, LPL's CEO, the challenge is exacerbated by LPL's success story: it's signed on advisors faster then it's hired service people. Making matters more challenging, the advisors signing on are more frequently RIAs who put pressure on the custodian to answer tougher questions in more coordinated fashion.
To address the problem, Casady hired Tom Gooley in June, an executive who made Smith Barney and Morgan Stanley systems work together after a period where they disastrously did not. See: LPL taps the man who saved Morgan Stanley's bacon to take service to a Schwab RIA-level echelon.
Gooley has now, in turn, hired former Goldman Sachs executive Tim Hodge as executive vice president of service. See: LPL installs a former Wells Fargo tech-meister as it races to replace software, RIAify itself, for 14,000 restive advisors.
Serving advisors has only gotten harder as the firm has ballooned in size, says Tim Welsh, founder of Nexus Strategy LLC.
"Size is never an advantage when it comes to service. Everyone promotes a boutique-feel with excellent costumer service. But if you're dealing with 14,000 advisors, there is no way you can do that. You can easily lose that personal touch. If LPL wants to step up their game, they've got to step up with more white-glove service to advisors."
Whistle a happy tune
Casady lauded the overhaul by Gooley and Hodge during his firm's third-quarter conference call.
"We continue to improve our service levels under industry veterans Tom Gooley and Tim Hodge who both recently joined LPL. By the end of the year we are on track to have doubled our relationship management coverage and increased our service capacity by 25%.
It has taken months for these efforts to take flight, but now Casady is tweeting about the results.
On Oct. 22:
Update:Tom is laser focused on advisors LPL</a> taps the man who saved MS's bacon to take service to RIA-level echelon <a href="https://t.co/7za8MPule6">https://t.co/7za8MPule6</a></p>&#8212; Mark S. Casady (MSCasady) October 22, 2015
And again on Oct. 23:
It's a start, says Welsh. But he questions how much dent two people can make on such a giant firm, especially since LPL is facing scrutiny from activist investors with eyes are on the bottom line. See: After stealthily buying up LPL stock, a 'wolf pack' of activist hedge funds has a leg hold.
"Being a publicly owned broker-dealer isn't a good thing. You've got such scrutiny on the bottom line that you have to justify any return on investment to the board of directors. You can bring in two executives with talent but you may be better served bringing in more bodies in the service department. The cynic in me says maybe it's window dressing to bring in high-level executives. Maybe what they should do is bring in more service staffers or platform enhancements," Welsh says.
Service microcosm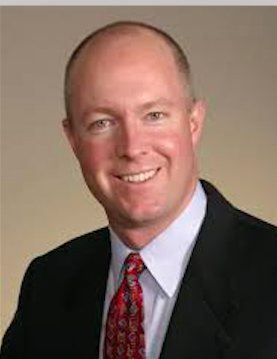 But Gooley points out that the firm is in fact hiring more staffers bringing up the service center's head count to 650 by February.
"This is an enterprise-wide effort. Part of the reason you're hearing about service is the enterprise is focused on service. I'm a microcosm of that," Gooley says.
He adds: "When I got here we were below capacity," he says. "We've hired people in anticipation that we'll be a full capacity in January and early February. We're busy training people. When you hire people, you need to put them through a training cycle and that's why there is a lag." See: LPL taps the man who saved Morgan Stanley's bacon to take service to a Schwab RIA-level echelon.
It's all part of a larger effort to make LPL look and feel more like a traditional RIA custodian.
"For the bigger advisors, we've got pods of individuals who work with them," Gooley says.
The firm's efforts include adding pink-collar staffers to attack its service problems. It's also added 18 additional relationship managers.
There are still smaller LPL advisors who don't have customized service centers.
Queuing up
One of Gooley's first tasks was to streamline the service center so staffers could field a range of calls from advisors ranging in complexity from setting up an account to setting up a trust. Gooley realized that the staffers in the service center needed to have certain areas of expertise.
"We've grown a lot over the last five, six or seven years and we need to evolve the service center to match that model," he says. "There are very complex topics that the advisor needs help with and they need an expert. We're setting up specialized queues for death, divorce and retirement that are more complex topics. We're creating specialized phone queues for those topics. Retirement, alternative investments and moving money also have specialists."
Gooley continues: "The feedback has been very positive and I was talking to an advisor last week and they said how helpful they find the queues."
New thoughts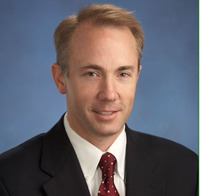 One of the biggest assets to the service department is the Hodge hire, Gooley says.
Gooley and Hodge go way back — they worked together at Goldman Sachs.
Hodge spent 20 years at Goldman Sachs where he served in a variety of brokerage operation and platform management leadership roles. Hodge will be responsible for overseeing LPL's service organization and ensuring the delivery of support to independent financial advisors, banks, credit unions, RIA firms and clearing clients. See: LPL Financial gets beyond the halfway-house model to compete with Schwab, Fidelity for advisors that are wholly RIAs.
"He's a very strong leader," Gooley says. "He's got a very good demeanor and style. He's a very focused individual. People like working for him. He's able to affect change quite easily. He's good at leading people and helping them find a gear they didn't realize they had." See: What went right: the story of the fiduciary standard this year.
Gooley says Hodge can think creatively, too. "He doesn't limit his thoughts to what's been tried before. He likes to look at new angles."
That small-company feel
The overhaul Gooley envisions involves changing the service culture — a four-pillar mission that starts with the acronym, RATE, which stands for reliable, accountable, transparent and empowered.
"We wanted to create something the entire organization could rally around. When we talked about what we wanted to be viewed as, those things all resonated. It's not that I view all of them as problems. But these are the things we should be doing every day. These should be at the forefront of our mind." See: Schwab to pump millions of dollars into promoting RIAs as a channel.
Gooley wants even the firms smallest advisors to feel part of the LPL and ensure they're not getting left behind. "I think the firm is interested in all of the clients and doesn't want clients to feel just like a number. We've become bigger but we want big to feel small." See: A small RIA custodian in San Diego faces a new challenge: accelerating growth [updated].
---
---
Mentioned in this article:
---
---
---
Stephen Winks
November 25, 2015 — 7:17 PM
LPL is coming of age bringing in top executives from top firms in the know, creating a new service model built around an entirely new infrastructure that eclipse outdated Wall Street systems which do not support advisory services, the client's best interest and the professional standing of the broker when rendering advice. It will be interesting to see how Wall Street veterans adapt the outdated brokerage product distribution model to the new advisory services business model in the client's best interest. Very exciting for investors and advisors. LPL promises to be a market leadership challenge for the industry at large as transparency renders the institutionalized inefficiencies of the old trading and distribution model both expensive and clearly counter to the best interest of the investing public.
SCW
Stephen Winks