David Perkins: I've got people coming to work with a smile on their face again and they've got that swagger back.
Brooke's Note: With roll-ups, the objective is to build a whole worth that is more than its parts by means of synergies, shared costs, cross-selling and shared heft. The flip side, however, is that when roll-ups unroll, those parts are no-momentum entities with listless employees and often worth pennies on the dollar in comparison to their original price. RCS is the latest to learn this troubling truth as it unloads Hatteras at an 88% write-down just 16 months after driving it off the M&A lot. The happy news is that a chastened Hatteras founder now gets his very American second chance to engineer a great company instead of becoming part of somebody else's financial engineering experiment. Of course, now we wonder whether Cetera, purchased by RCS for a cool $1 billion, can pull off a similar trick, perhaps by getting Lightyear to float $100 million, putting Valerie Brown and Barnaby Grist back in charge and motoring to another sweet sale five years down the road.
It worked on paper.
Hatteras Funds LLC sold itself to Realty Capital Securities in July 2014, pocketing a tidy profit and gaining seemingly limitless distribution through advisors who had already proved themselves hungry to sell high-margin alternative investments — at least in the form of nontraded REITs.
Previously, Hatteras had to grow the old-fashioned way — meeting individually with RIAs and larger wirehouse brokers accustomed to dealing with sophisticated clients with an appetite for complicated products.
"We had nothing in the broker-dealer space," says David Perkins, founder of Hatteras. "RCS had a big footprint in the independent space and a lot of market share in nontraded REITS. The broker-dealers are clustered pretty heavily in densely areas. When you're in the broker-dealer space, you have to have an army. We didn't have wholesaler distribution. We had alternative specialists focused on certain areas. We are one-on-one. We have deep relationships and spend a lot of time. We didn't have the money and didn't have the people to expand to that level." See: How Erinn Ford feels about life under Nicolas Schorsch as she takes the helm at Cetera's most RIA custody-like arm.
But just four months after RCS finalized its purchase of Hatteras, its parent company filed disclosures of intentional accounting errors in the real estate trust. The disclosure created upheaval at Schorsch's American Realty Capital Properties but it rocked the entire company and Hatteras felt the effects.
The hits against RCS keep coming. Last Thursday, the state of Massachusetts charged RCS with fraudulently gathering proxy votes to support real estate deals set up by Schorsch's AR Capital.
Upshot: Giant write-down
After months of unrest with no end in sight, Hatteras executives decided they'd be much better off where they started — on their own.
The upshot: last week Hatteras management announced that it was buying itself back $5.5 million in cash — a fire-sale price when you consider that just 16 months ago RCS paid $40 million for Hatteras. However, when RCAP filed for bankruptcy on Jan. 4, it disclosed it eliminated "approximately $20 million of earn out liabilities".
The firm was founded in 2003. Prior to founding Hatteras Funds, Perkins co-founded CAPTRUST Financial Advisors, a $103 Billion RIA, in 1997. See: CAPTRUST wakes up the 401(k) industry by buying $1-billion advisor/recordkeeper that adds the 'magic' to its arsenal.
Amid such chaos, jumping ship and charting one's own destiny — if it is possible to do so — is often the wisest course, says Ryan Shanks, founder of Finetooth Consulting of Longmeadow, Mass.
"Kudos to them to be willing to execute on a decision instead of sitting back and waiting. I admire that. I think most folks become complacent and say 'I'll wait it out and see what unfolds.' RCS bought up tons of independent broker-dealers all over the country. A lot of them are sitting around. The issue is that not everyone is in financial position to buy back their own firm. I love it that Hatteras could, because it screams the far, independent side of independence. They don't want to be tied down to a firm with a negative reputation."
Going into the deal, Perkins was excited about ramping up distribution for his Raleigh, N.C. firm and his enthusiasm jibed with that of Nicholas Schorsch, former chairman of New York-based RCS Capital Corp. See: What the Cetera takeover means and why the non-RIA, product-through-the-pipe direction in the hands of a hard-hitter is an eyebrow raiser.
Employee owned and operated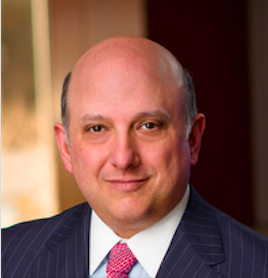 Nicholas Schorsch resigned as chairman of
RCS last year amid scandal. On
Monday, the company's stock was trading
at 36 cents a share.
The most immediate result of reacquired independence, Perkins says, is that he and his staff of 48 are once again excited about coming to work each day.
"We've got a good asset base and deep relationship with clients. We've got good funds. I've got good people here. I've got people coming to work with a smile on their face again and they've got that swagger back now that there's a certainty of knowing which way to go. We want to be a small boutique. Trying to be a small boutique in a large company didn't work."
In hindsight, Perkins acknowledges that absent the accounting scandal the mass-sales process just may have worked. But he's confident that, for Hatteras anyway, things have worked out for the best.
"Isn't it crazy when things are going really good you think it's only going to get better and then people make terrible mistakes. When things are going bad, people think it's going to get worse and then you make great decisions. We didn't buy back Hatteras because we think things are going to get worse, we are very optimistic about the future we're in."
Hatteras will now control the company as an employee-owned alternatives investment boutique. Hatteras's assets were at to $2.5 billion when RCS purchased it. Now, its assets have fallen to $1.8 billion, in part a result of losing clients in the wake of its parent firm's scandal.
The post-scandal future of RCS is still up in the air. The deal for Apollo Global Management LLC to buy the company's real-estate assets fell apart earlier this month. RCS's stock price fell from a high of $38.59 in March 2014 to 37 cents as of Monday morning. The market capital for the firm is listed at $32.6 million. Schorsch resigned last year.
True north
Perkins acknowledges that his funds are complex in numerous ways, making them a challenge to sell in a mass-distribution scenario. His firm has a number of funds available, including the core alternatives fund, of which about 45% are hedge fund strategies, 53% private investments and 2% cash. Management fees are about 100 basis points and the servicing fee is about 85 basis points. There is also a performance allocation of 10% of profits about 90-day U.S. Treasury bills, according to the firm's website.
All told, the cost for that one fund is nearly 200 basis points. See: How the alternative investments category got bastardized and why that's a shame.
"We need to make sure advisors' needs are being met and they understand us and what's good about our funds and what they have concerns about," says Perkins. "The mass sales cycle wasn't wrong, it's just different. I think a lot of people tried to apply a wholesaler distribution model to liquid alternatives but I don't see how it works. It takes some time and you've got to stop and really explain things and address advisors' concern about the investment motives. It takes a lot of time to understand that." See: 10 fund wholesalers and executives offer views about how they seek to add value for RIAs.
Perkins defends his firm's fees. "Our fees are in line with industry standards, and our clients value our deep understanding of the alternatives industry and ability to help them navigate challenging market environments with our strategies."
Even though RCS could yet emerge triumphantly, Perkins didn't want to wait for the firm to emerge from its troubles.
"We had just got married to them and we were on our honeymoon and had some really good plans together when the accounting error happened. We needed clarity of direction to the firm. There was a lot of uncertainty with RCS. There was a lot of noise in the press surrounding the company. For us, it would be better if we got back to the old Hatteras."
Get while the getting's good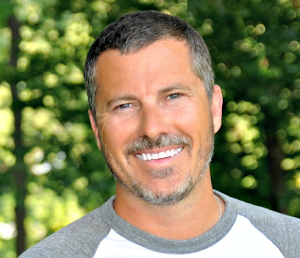 Ryan Shanks: RCS bought up tons
of independent broker-dealers all over the
country. A lot of them are
sitting around.
Shanks understands why Hatteras was originally energized by the prospect of tapping into RCS's broker-dealer networks. Although Cetera Financial Group is the largest broker-dealer under the group, the network also includes many others including Girard Securities and VSG Group. Certainly, gaining distribution from the giant swath of broker-dealers would be a huge help, but now the parent company's problems are falling on all of its subsidiaries, even if they weren't part of the accounting scandal, Shanks says. See: Cetera spends millions on rebalancing software to make its reps more RIA-like.
"You've got egg on your face and it doesn't matter how many times you wash it, the egg is still on it," Shanks says.
What about Cetera?
Another reason Cetera and other IBDs rolled up by Schorsch are sitting still awaiting their fate is that they likely aren't in a position to buy themselves back outright, as Hatteras did. See: Nicholas Schorsch explains why buying Cetera makes him a white-hat magnate in a black-hat world.
In 2014, Cetera served about 7,400 advisors and it currently serves 9,476 advisors, says Joseph Kuo, a spokesperson for Cetera Financial Group.
"As a matter of policy, Cetera Financial Group does not publicly discuss the M&A activities of other companies, nor do we publicly engage on speculative press questions about M&A generally," writes Kuo in an email. "Our advisor retention numbers remain at the top of our industry, underscoring the fact that advisors continue to recognize the value of being part of the Cetera network."
Schorsch's firm bought Cetera for $1 billion and it seems likely that another firm will gobble up Cetera for "pennies on the dollar," Shanks predicts. Even so, he expects that Cetera will find eventually find its feet.
"I think the Cetera broker dealers will be fine, but the problem is this isn't their first rodeo. ING sold them," says Shanks. Then, Lightyear Capital, and now they'll get sold again. Are they the unwanted child? They keep getting passed down the road. But the issue is they've got advisors doing amazing amounts of revenue." See: What the Cetera takeover means and why the non-RIA, product-through-the-pipe direction in the hands of a hard-hitter is an eyebrow raiser.
---
Mentioned in this article:
FA Match
Consulting Firm, Specialized Breakaway Service, Recruiter
Top Executive: Ryan Shanks
---
---
---