David Canter [With Jon Stein, l., at June InVest event]: For an RIA firm, this isn't simply a technology play. [Photo by Julio Gomez of Knowledgent]
Brooke's Note: We may all look back on the first six months of 2015 as a return to Eden. A few years ago, robo-advisors promised to simplify the grinding process of financial advice by use of algorithms that still accrued to the benefit of financial advisors and the vendors who served them — and with no angry phone calls from customers, walled off as they were by the buffering of a robo site. In that state, all things were possible including startup robo Betterment and Fidelity Investments operating blithely together to create a horizonless future. See: Fidelity and Betterment sign a deal. That idyll is fast coming to an end. In one day, I learned that Envestnet is grinding up Upside and Finance Logix, brands and all, into an Envestnet digital stew named AdvisorNow. As for Fidelity, it is no longer hosting a caddy day at the Johnson Country Club. Fidelity will have its own robo and Betterment can go back to carrying its bags. Clearly, both sides concluded there was nothing wrong with what they had as a couple, except for each other. It's also evident that Fidelity and Betterment had identical takeaways from their time together as an item — namely that of robo technology and RIA custody belonging under the same roof. Now, Fidelity is building its own robo capabilities and Betterment — as we reported Wednesday — is building out its formerly no-frills custodial capability into one with more bells, whistles and humans. Now the question is whether Betterment can be a better custodian of RIA robo assets than Fidelity or whether Fidelity can be a better robo-advisor than Betterment. Fortunately, RIAs are likely to win either way.
Fidelity Investments is ending its arrangement with Betterment — one that gave the robo-advisor first crack at Fidelity's RIAs — and the Boston-based financial giant is promising to launch its own robo as part of a broader effort to create a digital platform for financial advisors.
Fidelity won't renew its option on a one-year agreement with the New York-based robo-advisor that expires on Dec. 21. The deal involved exclusivity on both sides for a period of time. Other terms of the deal — ones never disclosed previously until now — include its expiration date and Fidelity's option to renew. See: Marty Bicknell and Fidelity enter into the mother of all cross-RIA referral deals.
"With careful consideration, we have decided not to renew our agreement with Betterment Institutional. We will wind down the strategic alliance by the end of the year," says Erica Birke, spokeswoman for Fidelity, in an email. "This strategic alliance was a practice management referral agreement for RIA clients of Fidelity Clearing & Custody, so the primary shift is that we will no longer actively promote and support the alliance."
Dealer's choice
The Betterment-Fidelity deal didn't live up to expectations because few RIAs proved willing to commit assets to Betterment — perhaps because Betterment's software was served up in too raw a form for RIAs to digest. See: Fidelity and Betterment sign a deal with Steve Lockshin and Marty Bicknell as groomsmen at the altar.
"For an RIA firm, this isn't simply a technology play, this is an entirely new way of approaching your business," says David Canter in response to an RIABiz query. He heads practice management for Fidelity Institutional Wealth Services, the clearing and custody division at the company, and served as Fidelity's point man for the Betterment alliance.
Part of that approach obliged RIAs to see custody and technology as a single choice. Fidelity RIAs using Betterment's technology are also forced to use its custody, a detail that proved to be an issue for many RIAs, according to Fidelity. RIAs are also forced to cede discretion over investments to Betterment, in effect cutting themselves out of the deal. See: With robo-advisors on the rise, robo custodian Apex is rising with them, a diamond mined from the rubble of the Penson Worldwide debacle.
"Through hundreds of conversations with our advisor clients, we determined that most of our clients are looking for a solution that is deeply integrated into our clearing and custody platform, customizable and allows the investment advisor flexibility in investment decision-making and product selection," writes Birke.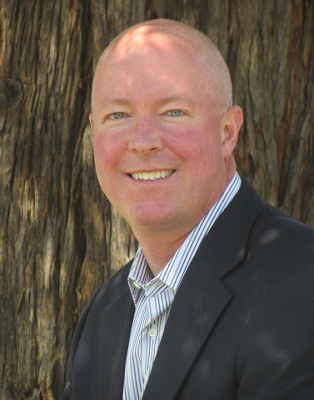 Tim Welsh: As an RIA, you
want to use your models and
secret thoughts.
Cutting RIAs out of the decision-making process vis a vis product selection certainly acted as a drag on the arrangement, says Tim Welsh, president of Nexus Strategy of Larkspur, Calif.
"As an RIA, you want to use your models and secret thoughts." See: How I picked technology — from Black Diamond-in-SSG to Dudamobile — to use in my startup RIA.
Big five custodians?
Putting the lessons learned from the short-lived deal to what it hopes is good use, Fidelity will now launch its own business-to-advisor robo as part of a mega-project to create digital technology that will, among other things, create bidirectional flow for the end-user.
The rollout of the Fidelity robo for RIAs will occur over the course of 2016 and 2017 and will encompass technology developed by eMoney Advisor, the wealth planning software company Fidelity bought in February. The company is thought of in the same breath as robos because it contemplates end-client experience. See: Mike Durbin goes deep at eMoney Summit on why Fidelity got into RIA software — a 'culture' point driven home by mind-bending MoneyGuidePro news.
Betterment, too, is moving ahead after the one-year experiment. And, if all goes as planned, the robo will one day rival Fidelity and the other big custodians.
"Our vision is to be the leading digital-first custodian," writes Joe Ziemer, head of communications for Betterment, in an email. "We believe our full-stack infrastructure allows us to deliver the best client and advisor experience and most efficient back-office operations in the industry. Serving as custodian is a key part of making that work."
The standard-bearer for the initiative is Tom Kimberly, who started two weeks ago as Betterment's general manager, a newly created position whose duties include heading up the RIA business. But Kimberly is primarily charged with the more ambitious task of making Betterment a worthy foe of Schwab Advisor Services, with $1.1 trillion of assets, and Pershing Advisor Solutions, TD Ameritrade and Fidelity Institutional Wealth Services, with their combined assets of more than $1 trillion. See: Betterment hires an RIA chief who reframes the vision from 'robo' to 'one-throat-to-choke' custodian — and viable Schwab competitor.
The collaboration with Fidelity gave Betterment executives ringside seats from which to view the workings of an RIA custodian.
"We entered our relationship with Fidelity to learn about how a digital-first approach could improve RIAs' practices, and it's been a positive learning experience for both of us," says Ziemer. "Our biggest takeaway has been the need to develop a strong internal practice management team to support the increasing number of RIAs on our platform. As a result, we've built out a practice management team to help firms with their digital strategy and recently hired Tom as GM to lead the business."
Digital gap
The Betterment-Fido deal, announced in October 2014, followed an August 2014 Fidelity webinar that exposed the firm's robo-technology shortcomings. The event drew a record-breaking 1,000 RIAs. Subsequently, 500 RIAs lined up to be walked through the process of using its do-it-all technology to handle mass-affluent accounts.
But Fidelity had no answer for RIAs who were determined to become first-movers in terms of using robo technology. The Betterment alliance offered a way to introduce a vetted solution accompanied by staff.
Last March, executives from Fidelity and Betterment participated in an advisor event in Dallas that addressed digital-advice issues. Fidelity gets an asset-based referral fee from Betterment on assets it steers in the online firm's direction. See: In a T3 teeming with deals, eMoney's Edmond Walters owned Dallas.
Still friends
One sign of the tentative quality of the Fidelity-Betterment collaboration is that it was done with Canter's practice management unit and not the company's technology royalty, Welsh says. See: My day of visiting the Fidelity campus in Boston and what vision and vibe I experienced.
Though the partnership is winding down, it seems to be an amicable separation. Fidelity will continue to support RIAs who chose Betterment.
"We went into this strategic alliance to learn from one another," writes Birke. "The collaboration yielded important learnings for both Betterment and Fidelity."
It's all good on the Betterment side as well, according to its spokesman.
"We remain close and friendly with the Fidelity team, and have developed mutual respect. We'll continue to serve the Fidelity-affiliated RIAs on the platform, and their RIAs are still more than welcome to adopt Betterment Institutional."
Head-scratcher
Steve Lockshin, CEO of AdvicePeriod, and Marty Bicknell, chief executive of Leawood, Kan.-based Mariner Wealth Advisors, who own the rights to distribute Betterment technology to RIAs receive platform fees from advisors who bring their practices to Betterment. Bicknell is a pioneer on the mass-affluent side of the business and a Mariner is a major Fidelity partner firm. See: Marty Bicknell jumps into the mass market with no 'robo-advisors' and a missionary zeal.
Neither Lockshin nor Bicknell commented for this article. Both are loyal Fidelity RIA custody clients.
The idea that Fidelity would build such an important business by cobbling together the efforts of a dispersed group of entrepreneurs never had an air of permanence, Welsh says. He compared it to Yahoo using Google as its search engine.
"You never want that to happen," he says. "It was always a head-scratcher about why Fidelity would do that."
They didn't for long.
---
---
Mentioned in this article:
---
---
---
anonymous
November 20, 2015 — 10:26 PM
Good point Mr. Winterberg and Matt @ Saverocity. I wonder just how many of the 200 RIA's Betterment serves on the Institutional side (see previous RIABiz article) fall below this $50MM threshold? Looks like a nice regulatory nugget for State and SEC regulators should they become wise to this.
It's funny, Betterment touts the low fee game to it's consumers and competitors but it will eat from whatever side of the table the food comes. You can't have it all! A bit of a moral chink in the armor if you ask me. You see their business model change almost weekly now. It will be interesting to see where this all ends up when the dust settles.
Anybody read… "Where are the Customers Yachts'?" It's comes to mind here after reading Mr. Winterberg's comments.
Bill Winterberg
November 20, 2015 — 4:08 PM
Why should RIAs commit assets to Betterment Institutional?
RIAs are fiduciaries.
Betterment Institutional charges, at a minimum, 25bps. RIAs can add, and most often do, a fee on top of that.
Betterment (retail) charges 15bps to 35bps, with 15bps charged on assets over $100k (as of November 20, 2015).
So why would a fiduciary advisor commit assets to BI @ a minimum of 25bps and not recommend clients with >$100k go direct to Betterment retail to pay lower fees?
As I understand, for advisors with <$50 million custodied at BI, there is no material difference in the investment advisory services rendered to the investor. Only above $50 million can advisors begin to offer customized model portfolio allocations to clients in BI.
Please correct me if I'm wrong about "no material difference in the investment advisory services" between Betterment (retail) and BI.
Thank you to Matt @ Saverocity for his thoughts: https://saverocity.com/forum/threads/how-betterment4rias-makes-suckers-out-of-fiduciaries.335343/
Stephen Winks
November 20, 2015 — 5:55 PM
There are highly advanced technologies here and in Europe which will be priced in the single bps which support "individualized" advice that are directly managed by advisors that preempt the Betterment model. Money managers who desire the use of their investment vehicles by advisors in portfolio construction will give away prudent (fiduciary) process and professional standing (if properly used) for free. We are entering an era of transparency and expert delineation of fiduciary duty which outdates the simple sale of advice products with the advancement of individualized advice in accord with fiduciary duty with an audit path back to statute to prove it. Brokers can no longer just say off hand they are acting in a fiduciary capacity without consequence. There are a lot of brokers whose firms do not acknowledge or support fiduciary duty (and their professional standing), who will be disappointed in their firms inability to support their client's best interest. RIAs are the solution.
SCW
Stephen Winks
Stephen Winks
November 24, 2015 — 6:50 PM
Money managers will own the ROBO space. It is like giving away the razor (fiduciary-individualized prudent process) in return for the utilization of their money management services with ETFs being a core holding.
SCW