Tom Kimberly: Incumbent custodians like Charles Schwab and others haven't kept up.
Brooke's Note: Either this hire of Tom Kimberly is a harbinger of a robo extinction event that people are falling over themselves to predict first, or this hire marks the beginning of the end of RIA custodians as we know them. Kimberly was co-founder of Upside, a second- or third-tier robo start-ups that seemed to come out of nowhere in the past few years. He sold it to Envestnet for a $3 million pittance and the Upside software is being subsumed into AdvisorNow, which Envestnet cleverly labels as B-to-B-to-C. Now both Upside co-founders (Juney Ham to Hired inc.) are out the door with a degree of haste that is remarkable even in the New York minute world of startups and cash-outs. But whether Upside has remaining value or not, what Kimberly learned does. At least he was able to convince Betterment's founder Jon Stein of that. So what you have here, in effect, is a merger of Upside and Betterment, a diarchy of a Harvard grad in Stein and a Yale-degreed graduate school grad in Kimberly; a Mr. Silicon Alley and Mr. Silicon Valley; a Mr. Business-to-Consumer and a Mr. Business-to-Business. Pretty cool. Viewed skeptically, however, it looks like an HBS case study of maturing industry where growth stalls and stagnancy becomes the common enemy of CEOs who react by joining forces. See: Tiburon Strategic Advisors' report pegs RIAs as maturing market. I prefer not to be skeptical — yet — and think of this hire not as a robo merger but as an RIA custodian startup, which is how Kimberly is honing his sharp message. Kimberly's impressive resume comes with an even-tempered quality that you can pick up from 3,000 miles away over the telephone. He will bring a rational approach to RIAs. The question is whether RIAs hunger for rationality or just a custodian that picks up the phone on a first ring and understands how to deal with their problems based on decades of experience.
Jon Stein and Tom Kimberly are now a team on a refreshed mission.
The founder and CEO of Betterment Inc. and the co-founder and former CEO of Upside Financial LLC LLC, both in New York, will become Mr. B2C and Mr. B2RIA in an ambitious bid for the 401(k) business.
Kimberly started two weeks ago as Betterment's general manager, a newly created position whose duties include heading up the RIA business for the robo-advisor best known for its Wealthfront-challenging business-to-consumer automated investing. See: Wealthfront CEO flames Betterment's 'outrageous' fees and 'abhorrent' ways; Betterment strikes back labeling the screed a Trumped-up PR play.
The hire shows that Betterment has "prioritized" servicing its RIAs, says spokesman Joe Ziemer, who went on to clarify that it will not have pride of place over the consumer business, but will receive substantially more resources, including a budget with which Kimberly can assemble a staff.
"Those things are actually quite different," Kimberly says in an interview. "I can provide that advisor perspective."
Stein declined to comment for this article.
New foe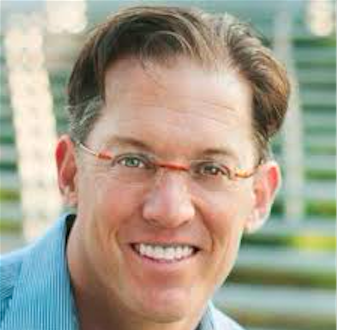 Will Trout: Can you imagine if
even a quarter of the 'man
and his dog' RIAs out there
signed on with Jon and Tom?

But Kimberly is primarily charged with the more ambitious task of making Betterment a worthy foe of the biggest force in the RIA business — namely, Schwab Advisor Services, with $1.1 trillion of assets, and its RIA custody competitors, Pershing Advisor Solutions, TD Ameritrade and Fidelity Institutional Wealth Services, with their combined assets of more than $1 trillion. See: A peek inside the rising RIA custodians fighting to overtake the Big Four.
Kimberly sold Upside to Chicago-based Envestnet Inc. in March. He does not have a non-compete clause with the outsourcer although he will observe a non-solicitation agreement with certain RIA clients. See: Envestnet buys baby robo-advisor to add 'last mile' to its grown-up platform. See: Envestnet buys baby robo-advisor to add 'last mile' to its grown-up platform. (No word back yet on query to Envestnet seeking comment.)
Envestnet got everything it needed from Kimberly, according to Lincoln Ross, executive vice President, advisory services at Envestnet.
"Tom worked really hard to complete the acquisition and integration of Upside and apply it to Envestnet's service model."
The Upside brand is being extinguished in favor of Envestnet's soon-to-be robo brand, AdvisorNow. The latter start-up is comprised of the user interface of Upside, the data of Yodlee and additional planning capabilities provided by Finance Logix. Envestnet bought Finance Logix in May. See: Envestnet acquires Finance Logix on heels of Upside.
But Kimberly, formerly a McKinsey & Co. market strategist to financial services firms, expects to compete not so much with Envestnet but with what he regards as larger, more slow-footed game — asset custodians. See: McKinsey: Robo-advisors have a cloudy future but 'virtual advice' delivered by 24-hour super-centers with experts and algorithms will win the day.
"Incumbent custodians like Charles Schwab and others haven't kept up with the pace of innovation required to meet the evolving needs of RIAs and their clients," Kimberly writes in a blog piece on the Betterment website. "We live in a world of highly personalized, customer-centric technology, and the wealth management industry has fallen behind."
Schwab's Greg Gable declined to comment on behalf of San Francisco-based Schwab Advisor Services.
Kimberly continues in the blog post: "Because custodians simply can't keep up, RIAs increasingly have to look elsewhere for value-adding services. Considering all of the extra technology that RIAs need to run a good business, it's clear the services offered by incumbent custodians don't add very much value. The lack of value is squeezing their margins, and that has them worried." See: Part I: Is the era of the monolithic RIA custodian coming to an end?.
Man-and-his-dog RIAs
Kimberly's RIA custodian-disrupting vision is grounded in the evolving technology and regulatory needs of RIAs, according to Will Trout, a Houston-based senior analyst with Boston-based Celent LLC.
"The ability to custody and broker assets in-house is an advantage in RIA-land, as it offers the accountability (one throat to choke) and the presumably seamless UX that RIAs want," he writes in an email. See: T3 reflections: Where to watch for the next big advances in RIA technology.
"While I'm personally bullish on the B2C approach given its more disruptive nature, the RIA business is huge and underserved from a technology standpoint," Trout adds. "Economies of scale and low (as in zero) costs of implementation make using Betterment an attractive option for RIAs seeking to rationalize their high-cost service models….can you imagine if even a quarter of the 'man and his dog' RIAs out there signed on with Jon and Tom?"
Custody-capable
Currently, Betterment serves 200 RIAs, including Marty Bicknell's Mariner Wealth Advisors in Leawood, Kan. and Steve Lockshin's Los Angeles-based AdvicePeriod. Lockshin and Bicknell also have ownership stakes in Betterment's RIA unit, Betterment Institutional. Alan Moore, co-founder of XY Planning and Michael Kitces, co-founder of XY Planning and publisher of The Kitces Report and partner at Pinnacle Advisory Group, are users of the platform for their clients. See: After famous Twitter feud, Jon Stein and Michael Kitces make up and join forces.
Betterment declines to break out its RIA custody assets from its retail assets. Its ADV lists more than $3 billion of AUM and 118,000 clients.
It is custody-capable by dint of having its own broker-dealer, Betterment Securities, and through its clearing arrangement with Apex Clearing — a new-era clearing firm. See: With robo-advisors on the rise, robo custodian Apex is rising with them, a diamond mined from the rubble of the Penson Worldwide debacle.
Still, the notion of Betterment trumping Schwab anytime soon seems far-fetched, according to Craig Iskowitz, founder and CEO of New York-based consultancy Ezra Group LLC.
"It's hundreds against, what, two employees?"
Done in 60 seconds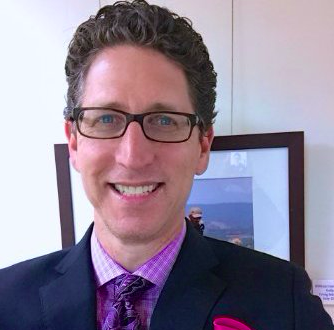 Craig Iskowitz: It's hundreds against, what,
two employees?
Kimberly is up for the challenge, he says.
"I think the opportunity is immense but it comes with the challenge of building quite a bit more."
Kimberly asserts that Betterment already has the best technology on the client side thanks to its focus on the B2C space — including the capability of opening an account in 60 seconds. Kimberly adds that Upside's custodians — TD Ameritrade and Fidelity — slowed down account opening with their antiquated technology.
"We were starting at a point where it is difficult to overcome obstacles."
Fidelity's RIAs are not clamoring for 60-second account openings, says Fidelity spokeswoman Erica Birke says. See: Schwab connects CRM to account opening for RIAs.
TD Ameritrade was asked for comment very 11th hour today they requested time to respond. Our apologies for the timing and look for a comment from them tomorrow.
Robo chops
But RIAs may not know what they are missing in terms of the "delight factor" that robo-advisors can bring to retail clients, a situation Kimberly intends to remedy.
Delighting RIAs at Betterment, he says, will involve a better process of onboarding accounts from other custodians. He also plans to streamline workflows, for instance by pre-populating new account forms and immediately providing clients with a preliminary financial plan to help guide investing goals. See: Laser App is showing the prosaic business form's sexy side at its San Diego conference.
Kimberly also plans to do much more to help RIAs in manage their practices around the new robo-technology. See: How to hold 1,000 hands: Robo CEOs lay out a stark choice for traditional advisors at MarketCounsel Summit.
Fidelity already addresses that need via its practice management chief, David Canter, and his staff of 50, Birke says. See: Fidelity gives its execs a one-day crash course in RIA practice management.
Risk-sharing with RIAs
Betterment may also seek to redefine the role of RIA custodian by taking on more of a fiduciary role.
"As a co-fiduciary, we share regulatory risk with RIAs. That means we will work hard to ensure our technology does what it says it does because our reputation is on the line too, alongside our advisors. It also means we see ourselves as a real partner, not just a place to open client accounts and not just a piece of software. We provide advisors what they need to concentrate on what matters more—giving clients the planning advice and behavioral coaching they need for financial success," Kimberly adds.
---
---
Mentioned in this article:
Upside
TAMP
Top Executive: Tom Kimberly
---
---
---
Stephen Winks
November 20, 2015 — 5:30 PM
Kimberly is correct on the importance of advisors relying on those serving in a co-fiduciary capacity, but he has overstated that Betterment has the capability to presently serve in a co-fiduciary capacity. Perhaps that is his aspiration, but if that assertion is repeated betterment users will have mislead their clients. Most advisory services platforms are more trading platforms than advisory services platforms. Prudent process authenticated back to statutory duties required is largely neglected. Thus, advisory services support as a co-fiduciary does not presently exist in any meaningful form. The responsibility is largely unfulfilled.The future goes to those seriously engaged in advisory services not transactions.
SCW
Stephen Winks