Betterment hires an RIA chief who reframes the vision from 'robo' to 'one-throat-to-choke' custodian -- and viable Schwab competitor
Fresh off selling Upside to Envestnet, Tom Kimberly is Betterment Institutional's general manager and architect of a new vision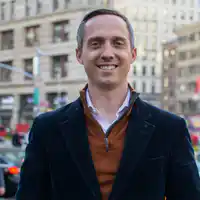 Tom Kimberly: Incumbent custodians like Charles Schwab and others haven't kept up.
---
---
Mentioned in this article:
Upside
TAMP
Top Executive: Tom Kimberly
---
---
---
Stephen Winks
November 20, 2015 — 5:30 PM
Kimberly is correct on the importance of advisors relying on those serving in a co-fiduciary capacity, but he has overstated that Betterment has the capability to presently serve in a co-fiduciary capacity. Perhaps that is his aspiration, but if that assertion is repeated betterment users will have mislead their clients. Most advisory services platforms are more trading platforms than advisory services platforms. Prudent process authenticated back to statutory duties required is largely neglected. Thus, advisory services support as a co-fiduciary does not presently exist in any meaningful form. The responsibility is largely unfulfilled.The future goes to those seriously engaged in advisory services not transactions.
SCW
Stephen Winks