Sven Weber: I fear there will be an adverse selection problem. The good companies can get money. The venture firms are lined up three times around the block for them.
Brooke's Note: It seems like every time we turn around, mass-market investors are being "allowed" to invest in some new alternative previously put on the top shelf where only adults could reach. Even though this shelf-lowering "democratization" hasn't done much to make us commoners rich yet doesn't mean that we should sneer at it either. More access should ultimately make more opportunity available at much better prices. But Econ 101 teaches that on the way to the free market perfecting itself, there is an imperfect market marked by competition during which there is a wide divergence in the returns experienced by winners and losers. In other words, insiders with good information and the knowledge of how to use it will drub the neophytes. Still, there are entrepreneurs in this article on the side of the little guy and they have plans to loop in RIAs with the knowledge that they need to establish trust in order to generate repeat business. But for now if you truly want a democratized investment go buy the Vanguard Windsor fund or State Street's SPY ETF. You'll get great investments exposure at dirt-cheap rates and sit side-by- side with sophisticated investors who will use their heft to be sure that you too get the liquidity and transparency you need.
The Securities and Exchange Commission will soon unshackle the mass market of investors who were previously barred from the shadow stock market known as private equity investing.
The federal regulator opened up the wild world of equity crowdfunding on Oct. 30 when it said non-accredited investors — within limits — will be able to place bets on the fortunes of young businesses.
"Accredited investors" is a term accorded people deemed rich and sophisticated enough by the SEC to lose money hand over fist — investors assumed to have at least started with enough resources that we don't have to feel sorry for them if their bets go belly up. See: Chasing bad performance: Why investors can't get enough of those increasingly lame hedge funds.
Apple-level returns
With this investor liberation in the offing, the question arises: Should RIAs get to the front of the line or let the dust settle as a ersatz stock market forms with little more than simple web connections as its clearing mechanism? See: McKinsey: Robo-advisors have a cloudy future but 'virtual advice' delivered by 24-hour super-centers with experts and algorithms will win the day.
The glass-half-full answer has it that more investment selection is better and investors get to plow the most fertile market of investing on Earth. RIAs can help facilitate these transactions and make sure they fit properly into a financial plan. Clients will appreciate the RIA handholding in gaining exposure to pre-IPO shares in the next Apple where 1,000%-plus returns are not unheard of. See: Six ways that human advisors kick robo-advisor butt.
Better yet, in the hyper-informed, rent-a-cloud economy of the future, startups seeded by crowdsourcers will romp as leaden corporations of yesteryear will languish. The human capital pouring out of Harvard, Stanford and MIT isn't heading to GE or Goldman Sachs so much as they are headed for promising startups.
Betting against Darwin?

Sang Lee: Because of the benefits
it provides, there will come a
day when all asset managers use
this kind of technology.
But Darwinian natural selection as it pertains to investing will weigh on small investors expecting entry into a financial Garden of Eden, according to Sven Weber, who was formerly president of SVB Capital, the venture capital arm of Silicon Valley Bank and who now is president of the San Francisco-based Sharespost 100 Fund and SP Investments Management. The SharesPost 100 Fund invests in the securities of late-stage venture-backed companies.
"I'm genuinely concerned about the new crowdfunding rules. I fear there will be an adverse selection problem. The good companies can get money. The venture firms are lined up three times around the block for them." He is worried that the firms that appear on the crowdfunding platforms "will be very risky and have a high rate of failure or write-down."
Oscar Jofre, president and CEO of Toronto-based equity crowdfunding platform KoreConX Corp. agrees that there are risks associated with equity crowdfunding, but insists "it would be a big mistake for RIAs to do nothing."
The trap, he explains, is to apply Old Normal thinking to the New Normal pace of economic change.
"People are accustomed to thinking that it will take new technologies five years or so to be adopted. Now change happens in six months. RIAs need to get in or get out." See: Chasing bad performance: Why investors can't get enough of those increasingly lame hedge funds.
RIAs may be understandably spun around by the onrush of crowdsourcing opportunity. after all, there is no Morningstar database to point the way. The well-worn path for holding, reporting and billing on mutual funds simply does not exist in this arena. See: Morningstar explains its new forward-looking rating system — and tosses in some hot fund picks for good measure.
Floodgates
Issuers that utilize the new rules are likely to be small, early-stage companies, since the rules allow these companies to raise no more than $1 million in a 12-month period. Although crowdfunding transactions must be conducted through a registered broker-dealer or Internet-based platforms called "funding portals," they are not subject to the same level of disclosure or review by the SEC as larger securities offerings.
The SEC allowed equity crowdfunding transactions involving accredited investors following the 2012 passage of the Jumpstart Our Business Startups Act. A quick Google search reveals the existence of at least 50 firms that provide equity crowdfunding services of one variety or another to accredited investors.
But the adoption of rules under Title III of the Act will open the crowdfunding floodgates.
Jofre estimates that once the new rules become effective, the number of investors who can participate will skyrocket from about 8.5 million accredited investors who are now eligible to participate to about 233 million Americans who will be eligible. That's about two-thirds of the population of the United States.
First in, first busted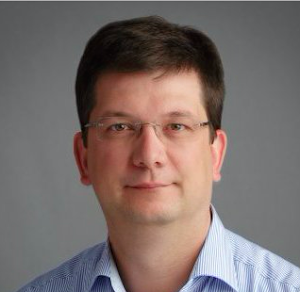 I'm genuinely concerned about the new
crowdfunding rules.
If Schwab, Fidelity or TD feel like home, crowdfunding platforms may feel more like the edge of outer space.
A little closer to earth, clients who are interested in exploring new investment frontiers, but are not quite ready for crowdfunding, can utilize a host of new Internet-based platforms that offer other options. These platforms use technology to provide access to both private equity and hedge fund managers that have not been easy for high-net-worth investors to access in the past. These platforms include Artivest, DarcMatter, and iCapitalNetwork Inc. and HedgeCoVest in among others. See: The hedge fund legal elite meet in NYC to wrestle with a terrifying new threat — RIA-like accountability.
Sang Lee, a former investment banker and CEO of New York-based DarcMatter, originally contemplated entering the crowdfunding business, but concluded that it involves too much "brain damage."
To wit: The limits under the new rules makes it hard for an investor to accumulate significant positions in startup ventures. He also notes that these investments represent "first-in money," making them very risky.
Instead, his firm developed a technology platform that makes alternative investments available to accredited investors. See: The truth about hedge fund risk.
Threshing it out
Under the rules, an individual with a net worth or annual income of less than $100,000 can invest $2,000 or 5% — whichever is more — of their income or net worth in crowdfunding issuers during any 12-month period. An investor with an income or net worth of more than $100,000 can invest up to 10% of their income or net worth, but not more than $100,000, in such ventures. These rules will become effective in the first half of 2016. See: The 10 most likely contributors to the next market panic.
Will this shape up to be a safe investment environment for the man or woman on the street?
Research by Wharton professor Ethan Mollick suggests that incidents of actual crowdfunding fraud are very rare — but not unknown. A report commissioned by the World Bank in 2013 confirms his findings, although just last month the SEC brought an action against Nevada-based Ascenergy LLC for crowdfunding fraud involving oil and gas investments.
The more relevant questions involve the quality of the firms seeking funding under the new rules and the ability of investors to discern the wheat from the chaff.
Research by Harvard Business School senior lecturer Shikhar Ghoh found that venture capital firms lose money on 75% of their investments. Can individual investors selecting from among thousands of early-stage ventures do better? Jofre says that "the role of the RIA is even more important now because investors will need someone to guide them who is independent of the portals."
Ron Miller, CEO of Los Angeles-based crowdfunding platform StartEngine LLC, which he says has more than 30,000 registered users, believes the new rules represent "the first time that 92% of the population has had a chance to get in on the ground floor, to get in on the next big thing." But he agrees that "RIAs could play an important role by encouraging investors to limit exposure to startups to 5% of their portfolios and by helping them diversify those investments."
Adverse reaction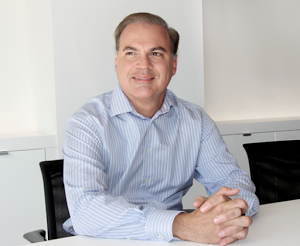 Tom Gatto, a 28-year financial service
veteran, is heading up the RIA
channel at Artivest.
James Waldinger, hedge fund veteran and CEO of New York-based Artivest, sees his firm using technology to make private equity and hedge fund investing accessible to a broader group of investors. See: Why exactly private equity firms are dumping money into IBDs at a time when many are going bust.
"We are not trying to 'democratize' anything or disrupt the world. We are simply trying to make things faster, cheaper and easier…by removing some of the friction from these interactions we hope to open the high-net-worth market to these firms."
Both Lee and Waldinger recognize that RIAs and their clients may have concerns about what they call "adverse selection"—that is, the fear that only firms that have problems raising assets in more traditional ways will utilize these platforms. They address this concern by being selective in the firms they offer, providing due diligence about them and facilitating communication between the firms and investors.
Pressure for deal quality
They both acknowledge that their long-term success depends upon maintaining an acceptable level of quality. See: How the RIA business made a dent at the 2014 Finovate conference in San Jose.
Waldinger says that RIAs will increasingly use platforms like his as they become more familiar with them. "I am pleased to see multiple players in this space. That means there will be more education, more attention and more people thinking about using these platforms."
He is confident that RIAs will become a major source of business for his firm because the alternative investments Artivest offers "give advisors a way to differentiate their firms and gain access to non-correlated assets."
Artivest recently hired Tom Gatto, a 28-year financial service veteran, to support the RIA channel, and is working with DTCC to enable traditional advisor custodians like Schwab to provide data for reporting.
Lee says that the new platform offerings are unfamiliar to advisors now, but that soon their concerns will fade. "Because of the benefits it provides, there will come a day when all asset managers use this kind of technology."
---
---
Mentioned in this article:
---
---
---
Thomas Carter
November 20, 2015 — 7:02 AM
It's like any investment do your homework first before investing. Select the industries you know, have an interest in, or care about. Note that 95% of all the equity crowdfunding sites are really like dating sites. Very limited information, just connecting investors with business investment opportunities. Be aware of limited data. Find sites that provide comprehensive information: vetted deals, data-room due diligence, financial reporting, syndication, quality deal flow and transparency. That clearly desribe the company's funding plan throughout the entire funding cycle. I think all private companies should act like a public company. Did you know you can use retirement funds to invest into private companies, Realestate and other alternative investments. Consider applying modern portfolio theory to your IRA or 401K accounts. Investing a small % that you are comfortable with. It's exciting times to be in capital markets. Financial technology "fintech" is advancing the private equity and secondary marketplaces.
Craig Martin
November 17, 2015 — 9:22 PM
I have an RIA practice in Silicon Valley for over 35 years.
Given the SEC's new JOBS Act Title 1 approval, all our clients are now vulnerable to being solicited for angel investments in start-up businesses which will make them an angel investor. I suggest we all need to become more educated on how to talk about a new investment vertical called Angel Investments in Start-up Businesses.
We will know this is important when our best client is comes in bubbly enthusiastic about how A Bit, a new start-up company she saw on a crowd funding site, is planning to own the drill bit market with a new manufacturing design. She knows for sure that this company is going to be the next hi-tech manufacturing giant in the world and, besides, the CEO is a friend of her cousin in Philly, and her cousin says the CEO is a great guy! (wouldn't you just know it?)
A knee-jerk reaction from most advisors would be to say our well-worn phrase, "No, don't do that". However, it basically is inadequate for such an immediate and emotional decision from a trusting client who knows she can get rich investing this way, and besides, the government is now supporting her and her friends to invest this way. Secretly, she wants to make all this profit before her friends do, so nixing the deal without research sets the advisor outside her desires. As a professional, we are also stepping out of our expertise when we try to recommend actions for which we are uneducated. That lack of fiduciary responsibility should not happen.
Where does the advisor go to get educated on angel investing? I have made 20+ angel investments in 11 years as a member of the largest angel membership group in the world. It may be surprising to learn that I have found no professional site to help advisors learn. My hard-earned expertise was by actively participating in many due diligence teams learning from other dedicated angels in an effort that cost years of my time plus lots of lost money on deals gone south. It also is all consuming for me to be so intimately involved in a start-up where both the CEO and I can learn so much from each other while we share in the excitement of knowing we are in a joint effort to 'change the world' building a business model around a new disruptive product.
What would I recommend to my client about angel investing? Well, since I have lots of experience and am comfortable performing due diligence on each deal, I would highly recommend they allocate a percentage to angel investments. There are many reasons I DO say this to my best clients, including that start-ups are the powerhouse of capitalism, start-ups represent the extreme of inefficient markets where investors can trade on legal insider information with the excitement of earning returns appropriate to that knowledge. However, I DO NOT recommend they use a crowdfunding site because there is no ability to perform the quality of due diligence necessary to eliminate the 'non-starters'.
William
November 13, 2015 — 10:57 PM
"Frequently Asked Questions about JOBS Act Title III Crowdfunding" by <code>CreativeInv on </code>LinkedIn https://www.linkedin.com/pulse/frequently-asked-questions-jobs-act-title-iii-cunningham-am-mba