The SEC democratizes crowdfunding but RIAs need to guard against clients getting seated at an expanded kids' table
There will be 233 million potential new private equity investors trying to overcome one 'adverse selection' bottleneck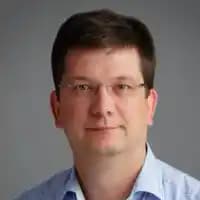 Sven Weber: I fear there will be an adverse selection problem. The good companies can get money. The venture firms are lined up three times around the block for them.
---
Related Moves
November 18, 2022 at 2:56 AM
---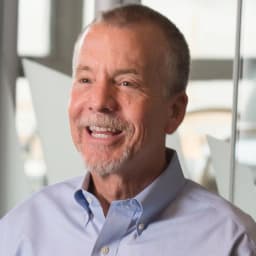 ---
---
Mentioned in this article:
---
---
---
William
November 13, 2015 — 10:57 PM
"Frequently Asked Questions about JOBS Act Title III Crowdfunding" by <code>CreativeInv on </code>LinkedIn https://www.linkedin.com/pulse/frequently-asked-questions-jobs-act-title-iii-cunningham-am-mba
Craig Martin
November 17, 2015 — 9:22 PM
I have an RIA practice in Silicon Valley for over 35 years.
Given the SEC's new JOBS Act Title 1 approval, all our clients are now vulnerable to being solicited for angel investments in start-up businesses which will make them an angel investor. I suggest we all need to become more educated on how to talk about a new investment vertical called Angel Investments in Start-up Businesses.
We will know this is important when our best client is comes in bubbly enthusiastic about how A Bit, a new start-up company she saw on a crowd funding site, is planning to own the drill bit market with a new manufacturing design. She knows for sure that this company is going to be the next hi-tech manufacturing giant in the world and, besides, the CEO is a friend of her cousin in Philly, and her cousin says the CEO is a great guy! (wouldn't you just know it?)
A knee-jerk reaction from most advisors would be to say our well-worn phrase, "No, don't do that". However, it basically is inadequate for such an immediate and emotional decision from a trusting client who knows she can get rich investing this way, and besides, the government is now supporting her and her friends to invest this way. Secretly, she wants to make all this profit before her friends do, so nixing the deal without research sets the advisor outside her desires. As a professional, we are also stepping out of our expertise when we try to recommend actions for which we are uneducated. That lack of fiduciary responsibility should not happen.
Where does the advisor go to get educated on angel investing? I have made 20+ angel investments in 11 years as a member of the largest angel membership group in the world. It may be surprising to learn that I have found no professional site to help advisors learn. My hard-earned expertise was by actively participating in many due diligence teams learning from other dedicated angels in an effort that cost years of my time plus lots of lost money on deals gone south. It also is all consuming for me to be so intimately involved in a start-up where both the CEO and I can learn so much from each other while we share in the excitement of knowing we are in a joint effort to 'change the world' building a business model around a new disruptive product.
What would I recommend to my client about angel investing? Well, since I have lots of experience and am comfortable performing due diligence on each deal, I would highly recommend they allocate a percentage to angel investments. There are many reasons I DO say this to my best clients, including that start-ups are the powerhouse of capitalism, start-ups represent the extreme of inefficient markets where investors can trade on legal insider information with the excitement of earning returns appropriate to that knowledge. However, I DO NOT recommend they use a crowdfunding site because there is no ability to perform the quality of due diligence necessary to eliminate the 'non-starters'.
Thomas Carter
November 20, 2015 — 7:02 AM
It's like any investment do your homework first before investing. Select the industries you know, have an interest in, or care about. Note that 95% of all the equity crowdfunding sites are really like dating sites. Very limited information, just connecting investors with business investment opportunities. Be aware of limited data. Find sites that provide comprehensive information: vetted deals, data-room due diligence, financial reporting, syndication, quality deal flow and transparency. That clearly desribe the company's funding plan throughout the entire funding cycle. I think all private companies should act like a public company. Did you know you can use retirement funds to invest into private companies, Realestate and other alternative investments. Consider applying modern portfolio theory to your IRA or 401K accounts. Investing a small % that you are comfortable with. It's exciting times to be in capital markets. Financial technology "fintech" is advancing the private equity and secondary marketplaces.