Matt Bayley: They needed to have kept proper records and explained themselves in those records.
Brooke's Note: Active investing on the wane these days, a casualty of too many bad bets levied under cloak of darkness. By contrast, passive investing, delivered mostly in the form of ETFs, runs free across sunlit fields of closely mown grass. But hedge funds refuse to quit the field. Not to believe in them, after all, would be to give up our deepest-seated beliefs in financial wizardry. Now, unsentimental lawyers seem bent on making it more expensive to hold onto this last Merlin's conjure. And no lawyers are more unforgiving of fantasy investing than ERISA lawyers. Here is a case of ERISA lawyers meeting Harry Potter. We can sit back, watch and be glad that it's a very wealthy corporation facing this test of fire — a test that could determine plan sponsors' desire to conjure up alternative investments. Yes, Intel literally brewed up these concoctions, though it recently transferred management duties to AllianceBernstein.
David S. Pottruck and the investment committee he heads at Intel Corp. might have been hailed as heroes for calling a market top in 2007 and rotating funds from the company's 401(k) plan into hedged investments.
Indeed, in 2008 Intel's loss in the pension funds was mitigated slightly because its hedge fund portfolio lost 17% in the 2008, whereas in the same time period, the S&P lost 38.5%.
But since then, Intel has continued to double down on hedge and private equity-style exotica with its 401(k) assets and the results have sparked what could be a nasty precedent-setting ERISA-invoking class action.
'Opaque' and 'risky'
The alternative investments placed inside the retirement savings plans of 63,000 participants have allegedly underperformed badly since their 2008 debut, according to a newly filed lawsuit alleges that Intel Corp. breached its duty under ERISA regulations — in effect taping a "kick me" sign on its own back — by dedicating $2.5 billion in retirement savings contributions to self-manufactured hedge funds, thus missing out on the hundreds of millions of dollars in gains they would otherwise have accrued with a more vanilla approach to investing. See: 9 things advisors to 401(k) plans must do to keep clients out of hot water.
Intel Corp. is headquartered in Santa Clara, Calif., but is Oregon's largest private employer with 18,600 employees. It offers two retirement plans whose assets total close to $14 billion.
The plans' heavy concentration in alternatives caught the attention of Brent Hunsberger, an RIA with Portland, Ore.-based Silver Oak Advisory Group. He wrote an article last year on the topic in the Oregonian calling the approach an "experiment."
"We won't know the results for years. Thus far, the performance isn't reassuring. I'm talking mainly about Intel's decision in 2007 to begin using expensive, opaque and potentially risky hedge funds in its main 401(k) investment options," he wrote, in comments quoted directly in the lawsuit.
Good deed punished?
Jason Roberts, chief executive officer of Pension Resource Institute LLC, gives Intel credit for going out of its way to customize special funds for its workers.
"Intel is a very sophisticated company. I suspect they had a multitude of experts and third parties. I don't see any upside to them taking on imprudent risk. The Intel leaders will probably work to show that these investments were better to be held in long-term vehicles. Instead of pulling something off the shelf, they actually went out of their way to customize it and create it and now they're getting sued for it."
But in his article, Hunsberger wrote that if Intel was making best efforts at investing, the same cannot be said for it efforts at transparency. The computer chip-maker only gave its employees one-sentence descriptions for each target date fund, including Intel's Target Date Fund 2030 and the Intel Global Diversified Fund.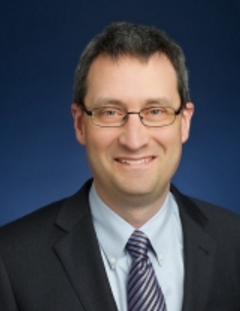 An article by RIA Brent Hunsberger
proved the catalyst for the lawsuit:
'We won't know the results for
years. Thus far, the performance isn't
reassuring.'
Some of the funds are designated only by a letter, such as Fund Q, and are described in the tersest of terms. See: How the Winklevoss twins disrupted a big NYC hedgie event and distracted from the poor job most hedge funds are doing for clients.
The result, he writes, "might make you shudder."
"Fund Q, for example," he wrote, "is 'a multi-strategy event-driven fund that allocates capital across merger arbitrage, distressed/high yield debt and value equity investments.' Not your mother's retirement fund."
Risky vehicle
The plaintiff in the suit, which was filed in the United States District Court Northern District of California Oct. 29, is Christopher M. Sulyma, who worked for Intel from June 2010 to September 2012 and who was a participant in the Intel Retirement Plan and the Intel 401(k) savings plan. See: What a wave of 401(k) lawsuits tell us about what RIAs really need to worry about.
His lawsuit is clearly a call for class action, but the court has yet to rule on that. See: Allegations in Virtus class action relate to the fund company using a track record improperly calculated by its subadvisor.
The lawsuit alleges the company and its investment committee — on which serves Pottruck, former CEO and president of the Charles Schwab Corp. and current chairman of Chicago-based Hightower Advisors — breached its fiduciary responsibilities by putting defined contribution participants' money in the ERISA plaintiff's idea of harm's way.
The suit argues that participants lost hundreds of millions of dollars in the six years preceding the filing relative to returns more mundane asset allocation models would have earned. See: What I learned from the CalPERS meeting in which the 10 Beliefs were unveiled — and why I came away mystified.
Reckless hedge exposure
According to court documents, the investment committee was solely responsible for choosing the asset allocation models in the target date funds. In one fund, the investment committee, in 2011, "drastically altered the asset allocation model for the Intel target date portfolios by increasing Intel target date portfolios investments in hedge funds from about $50 million to $680 million, an increase of 1,300%."
The investment committee also increased the exposure of the Diversified Fund to hedge funds and private equity investments from 2009 through 2014. During that time, the lawsuit alleges, the Diversified Fund's investments in hedge funds rose to $1.665 billion from $582 million — about 286%. The fund's investment in private equity rose to $810 million from $83 million, an increase of 968%. See: The 19 ways private equity has juiced up the RIA business and how it's working out.
"The investment committee's allocation decisions not only deviated greatly from [prevailing asset allocation models adopted by investment professionals and plan fiduciaries] but also exposed the Plans and their participants to unreasonably costly and risky investments in hedge and private equity funds," according to the lawsuit.
'Staggering' fees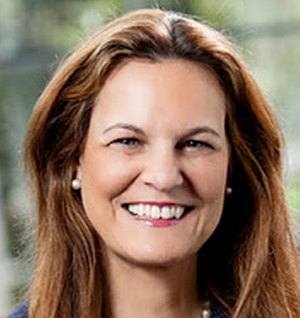 Marcia Wagner: This comparison is an
apples and oranges type of comparison,
and it is hard to understand
the point being made.
The lawsuit also alleges that participants paid eight times more in fees than they'd have paid if they were invested in lower-cost index funds. The documents argue that Intel should have considered using Fidelity's low-cost index funds. Boston-based Fidelity Investments is the recordkeeper for the plans but the firm is not part of the lawsuit. See: Fidelity Investments puts hard numbers on the disgruntlement of 401(k) plan sponsors — and launches Z shares with ETF-like prices.
"The fee differences are staggering," the lawsuit contends.
The filing with shows that a Fidelity index fund costs just 16 basis points compared to Intel's fees of 136 basis points. See: What RIAs must know about hidden, and excessive, fees in serving as fiduciaries to a 401(k) plan.
Intel declined a request for comment on this story.
Bum rap?
As alarming as these allegations sound, some industry observers make the case that the committee wasn't necessarily doing anything too crazy — legally or financially — with their homegrown, alternatives-stuffed DC funds and, in fact, should be commended for their hands-on approach, even if the results, in retrospect, were disappointing.
On closer examination, says Marcia Wagner, an attorney with The Wagner Law Group, the lawsuit may be too thin to even make it to trial.
"While it is never safe to make a prediction, the complaint itself has a number of conceptual and technical problems that make me wonder whether it can survive a motion to dismiss," she says. See: How uncomfortable questions from prospects led a 'small' $12-billion 401(k) advisory RIA to finally say yes after eight years of rebuking overtures from a $120-billion AUA RIA.
Wagner argues that many comparisons and benchmarks in the lawsuit are inaccurate. For instance, she says, the 401(k)'s losses during the '08 market crisis are exaggerated. While it is true that the Intel plans' hedge fund portfolio lost 17% in the 2008, during the same time period the S&P lost 38.5%.
"I would not consider that a major indictment, since many funds lost money in 2008, and reasonable investors could well have anticipated a rebound. The complaint contrasts the 2008 loss with a 5.2% gain in a Barclay's bond index," Wagner writes in an email. This comparison is an apples-and-oranges type of comparison, and it is hard to understand the point being made."
Woulda, coulda, shoulda
The lawsuit's allegations do seem misleading, agrees Matt Bayley, an advisor with AKT Wealth Advisors LP in Lake Oswego, Ore., with $780 million of assets under management. Bayley has clients who have been employed at Intel and who have invested in its 401(k) plans.
"It's an easy narrative to say it's very straightforward. I don't think they did anything wrong. I think the hedge fund narrative is too easy. They lost 17% in 2008 and the S&P was down 38%. It's too easy to say that hedge funds are bad and indexes are good. I'm not sure that's right. Just because it's an easy argument to make doesn't mean it's right."
Bayley dismisses the lawsuit's charge that Intel's target date funds underperformed their peer target date funds by 400 basis points annually as Monday-morning quarterbacking and says the fact that other investments performed better in hindsight doesn't necessarily signal a fiduciary breach.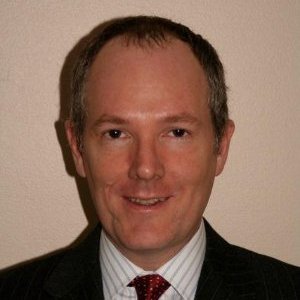 Gregory Porter: Why would you go
with a customized fund when you
could have brought it from Fidelity
or Vanguard for a faction of
the cost?
"Of course, this translates to an additional 4% return, a significant figure to be sure, but perhaps not enough to convince me that there has been a fiduciary breach," she writes.
"I think there's an opportunity to set a significant precedence within the industry," says Bayley. "I'm more interested in what ultimately transpires. The biggest precedent is one's ability to keep records. You could argue that what they did is correct given the information available to them at the time. The other cases were straightforward. In this case, they can say — you should have used indexing and that's easy in hindsight but it's really not that simple. They needed to have kept proper records and explained themselves in those records."
Hedge creep
The 401(k) industry is rife with lawsuits but most have focused excessive fees. See: What a wave of 401(k) lawsuits tell us about what RIAs really need to worry about. This is the first to cast risky investments — i.e. hedge funds and private equity funds — as the villains of the piece.
As such, it could set a significant precedent, says Gregory Y. Porter of Bailey & Glasser LLP of Charlotte, W.Va., and one of the attorneys for the plaintiff. Other law firms in the suit are Cohen Milstein Sellers & Toll PLLC; Creitz & Serebin LLP; and Major Khan LLC.
Porter says the suit is especially relevant as employers are beginning to use alternatives in their employees' 401(k) plan, unbeknownst to them.
"I think we're seeing a big push by these industries to push their 401(k) plan with liquid alternatives and other investment partnerships," he says. "Just because it has a mutual fund wrapper doesn't mean it'll be super-transparent or super-liquid."
Indeed, alternatives have been creeping into 401(k) plans for a while, says Mike Alfred, co-founder of BrightScope Inc., a La Jolla, Calif. firm that tracks 401(k) plans.
"The standard has been to include alternatives because it can increase returns. That's the way companies have managed money for years. Endowments do the same thing." See: RIAs are starting to create their own 401(k) companies as alternatives to John Hancock and The Principal.
The opacity of such funds also troubles Porter.
"Private equity isn't sold as a hedge against bad markets. Hedge funds didn't do that well in 2008. You'd have been better in risk-free treasuries. A lot of hedge fund reporting is fraught with inaccuracies. Hedge funds in the abstract sound good but once you delve into the data, they don't prove to be that beneficial." See: The hedge fund legal elite meet in NYC to wrestle with a terrifying new threat — RIA-like accountability.
Hot potato
The lawsuit points out that Intel's investment policy committee selected, managed and monitored the funds until earlier this year. The do-it-yourself approach came to an end when it hired AllianceBernstein LP on June 15 an investment manager. New York based AllianceBernstein is now overseeing the two plans.
It is rare for an investment committee to manage its own target date funds, begging the question of why it customized its target date funds when it could have bought them off-the-shelf at a much lower cost.
"Why would you go with a customized fund when you could have brought it from Fidelity or Vanguard for a fraction of the cost?" says Porter. "What are you getting from your customizations? Not only did you pay higher fees by a ridiculous amount but Fidelity way outperformed. You're not getting anything for the fees." See: What led to Vanguard allowing its 401(k) plan sponsors to shop around for non-Vanguard target-date funds.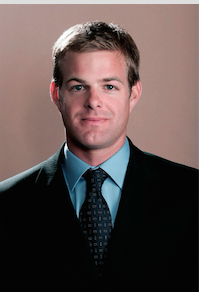 Jason Roberts: I don't see any
upside to them taking on imprudent
risk.
Bayley wonders if the move to AllianceBernstein came about because of a tip-off about the potential lawsuit and that entrusting the plans to an alternative-friendly caretaker could well mitigate Intel's perceived culpability.
"They hired AllianceBernstein as their 3(38) manager earlier this year and I think they did that on purpose. They stuck with the aggressive amount of hedge funds to show that they feel they are right. It seems like they went out of their way to find a manager that would use alternatives. If they had switched out of the alternatives, it would have almost been like admitting guilt." See: How uncomfortable questions from prospects led a 'small' $12-billion 401(k) advisory RIA to finally say yes after eight years of rebuking overtures from a $120-billion AUA RIA.
Lowest common denominator
The lawsuit argues that 401(k) plans should contain investments geared to its least-savvy employee as a best practice.
"Managing a retirement plan therefore must focus always on the most vulnerable participant," the lawsuit states.
And that, Wagner contends, points up the weakness in the lawsuit's premise.
"In other words, ERISA retirement plans need to be dumbed-down. The goals asserted by the Intel complaint are debatable as a matter of policy. However, I do not see that they are reflected in DOL regulations or other guidance relating to target date funds, much less in ERISA's statutory provisions," she writes. See: Why exactly DOL's latest action is so shocking to so many brokers — and even ERISA lawyers — despite years of warnings.
---
Mentioned in this article:
---
---
---