A plethora of definitions and categories must be sorted and so must manipulation of the count.
Brooke's Note: Like mountain lions in California, RIAs and their AUM are hard to count. At IMPACT, Schwab pegs the asset number at $4 trillion, says it serves 7.000 RIAs and lists the "addressable market" at $23 trillion. That puma elusiveness of RIAs can be seen as a tactical advantage — after all, how can you conquer something you can't even quantify? But RIAs aren't worried about being hunted. They are the hunters — as the $19-trillion gap in Schwab's numbers suggests. This problem is persistent. A decade ago, I recall tallies being tossed around at the Tiburon CEO Summit with swings in the number of RIAs that reached well into the double-digit thousands. The chief executives would shrug their shoulders and look helplessly at each other. I would love to — but can't — report that an RIA publication could crack the case wide open by calling around and looking under rocks. Maybe there's a hiding-in-plain-sight boulder we have yet to spot. Hopefully this article pushes the RIA inventory in the right direction — and encourages somebody to do a count that we can all bank on.
We can count, to a man and a woman, every medical doctor in the United States. The same goes for accountants, lawyers, architects, physical therapists, beauticians — any profession, in fact, that requires accreditation.
Registered investment advisors certainly fall into that category, so you'd think it would be a simple matter to discover how many RIA firms exist, how many investor advisor representatives are in practice and the cumulative dollar amount of assets they control.
But you would think wrong.
Like a pointillist painting, the harder you focus, the more indefinite the big picture becomes. And while the big picture is important, so is an accurate count of the thousands of points that go into the making of it. See: What exactly is an RIA?
"It's good to know where we rank in the space, our benchmark growth, to be able to communicate to the rest of the world that RIAs are a substantial segment," observes Tim Welsh, president of Nexus Strategy in Larkspur, Calif.
Brought to you by the number…
Its a conundrum with myriad ramifications. When numbers are inexact, distorted or just plan wrong, it affects valuations and business plans — not only for RIAs, but also for the companies serving those advisors and the financial institutions competing against them. It affects which startups are able to command funding and which advisors, vendors and consultants will stay out of channel entirely.
"The reason we care about the total universe is potential for growth for custodians, technology vendors, asset managers, etc.," Welsh says. "The bigger the number, the more potential for growth and the higher valuations."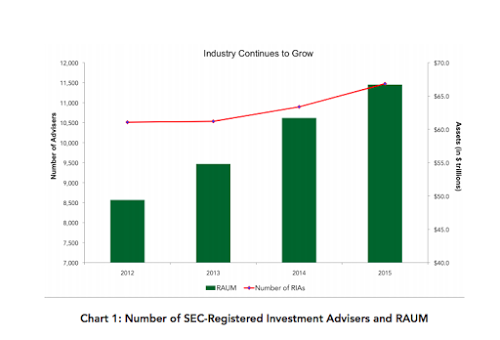 One obstacle to arriving at an exact nose count are the manifold — and still evolving — modes of RIA practice. There is no such thing as an association of classic RIAs, that is, independent fee-based wealth management firms that register directly with the SEC. Another complicating factor is the agendas of the people doing the counting. See: Cheat sheet for recent SEC regulatory changes and amendments.
Classic count
What we do have is the 2015 Evolution Revolution study from Washington, D.C.-based Investment Advisor Association, which recently released its annual study in partnership with National Regulatory Services based in Lakeville, Conn.
The study yields an impressive count of 11,473 SEC-registered advisors — up 578 from last year's report — managing $66 trillion.
No doubt that finding is accurate — as long as an RIA is defined as any entity registered with the SEC, based on the definition set forth in the Investment Advisers Act of 1940. See: What is the value proposition of a financial advisor — and how is a budding RIA culture upping the ante?.
But the IAA doesn't want a count of classic RIAs because it is a radically smaller number than the broader amount. The IAA's business model depends on the more inflated number.
It prefers, therefore, the kitchen sink of channels under SEC's RIA definition — hybrids, hedge fund managers, wirehouses, institutional advisors, robo-advisors. See: News that AAA — the tow truck guys — are entering the robo-advisor business made the Finance Logix point in Vegas.
And that doesn't even begin to account for the confusion flowing from the fact that the SEC doesn't capture state-registered RIAs in its talles.
Fairly fungible
In other words, the finding is useless for tracking the growth and success of advisory firms providing fee-based advice as fiduciaries under the Investment Advisers Act of 1940 and which target individual investors as their primary market.
The 11,473 count, while technically correct, may not definitively answer the question, concedes John Gebauer, managing director of National Regulatory Services, because the definition of RIA used in the study doesn't correspond to industry understanding of which firms are considered independent RIAs, since it includes those advisors affiliated with broker-dealers and those who are advisors to mutual funds, managed accounts, etc. See: What swayed me to the hybrid cause after an early indoctrination as a 'pure RIA' disciple.
"It's not an exact science," he says with the lack of irony usually achieved only by a regulatory consultant or a character in a Coen Brothers movie.
But by lifting out those segments out from the total number, Gebauer arrives at what he says is a roughly accurate headcount: 5,589 federally registered RIAs who control just over $6 trillion in assets.
Cool $42.5 trillion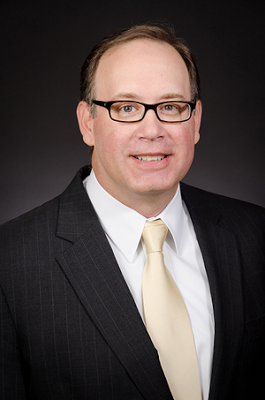 Or not.
A report compiled by Julie Cooling, founder and CEO of RIA Database in Charlotte, N.C., segmented RIAs by channel and came up with 12,802 wealth managers with $2.2 trillion in assets under management.
When Cooling broke down the channel further into 3,103 asset managers with $42.5 trillion; 4,067 hybrids, who are RIAs with broker-dealer affiliates, with $46 trillion; and 2,684 hedge fund managers with $42.7 trillion.
But that report doesn't say how it exactly came up with these numbers or how it figured out who was a wealth manager and who wasn't. See: How 3 wealth managers at Goldman Sachs parlayed a $1 billion book of business into a $125-million payday — after doing it once before for $217 million.
Categorically different
Boston-based Cerulli Associates took a stab at arriving at an authentic count by narrowing down the RIA universe, starting with all SEC-registered firms and ending with primarily those firms that serve retail investors and that manage an entire asset strategy for their clients, says Kenton Shirk, an associate director with Cerulli.
Cerulli excludes institutional investors and counts the independent RIAs separate from advisors who are dually registered with a broker-dealer.
Progress, yes?
Sadly, however, Shirk declined to say what that number actually is. In fact, the most recent public reporting Cerulli would release dates back to the end of 2013. That study puts the number of firms in the RIA channel — which includes dually registered advisors, not just independent RIAs — at 15,800 firms, with no breakdown in terms of individuals. See: Cerulli's new numbers buttress the RIAs-supplant-brokers theorem with 40% market share jump seen by 2018.
Those firms, by Cerulli's tally, managed about $2.4 trillion in assets. See: Cerulli's new numbers buttress the RIAs-supplant-brokers theorem with 40% market share jump seen by 2018.
Cerulli's most recent report argues that private banks and trust companies' wealth management arms are becoming a growing competitor in the RIA business — poised to take $5.3 trillion in assets by the end of 2019. And that complicates the matter just a little more.
Cerulli, like the IAA, may be "conflicted out" here, too, by dint of the firms that buy its reports — with some of the most tangentially RIA-like firms in possession of the biggest budgets for buying wealth management research.
Or the RIA tally may be so valuable that Cerulli chooses to only supply the fresh number to paying clients. The same might be said for other RIA tracking firms like RIA Database, Meridian IQ and BrightScope, Inc..
States of confusion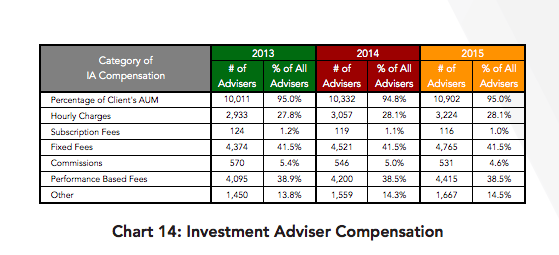 One firm that seems to give it a rea go is New York-based RIA in a Box LLC quotes New York-based Meridian-IQ's report that as of May 2014 there were 31,739 SEC- and state-registered RIA firms. That's compared to 30,995 firms in May 2013 — a net increase of 744 firms, according to that study.
Neither Cerulli's calculations nor Gebauer's breakdown includes state-registered advisors. However Cerulli did expand its count in 2011 to include advisors with up to $100 million in assets — the new threshold for state registration (previously, only advisors with fewer than $25 million had registered with their state).
There were 49,071 investment advisor reps, also known as IARs, registered with their respective states as of Sept. 1, according to Joseph Brady, executive director of the North American Securities Administrators Association, the association for state securities agencies. Those advisors work in 17,782 firms, the majority of which are family offices and small firms, he says. See: Deadline for state registration may have shifted; SEC's Robert Plaze offers clarity.
That NASAA IAR count is still dwarfed by the roughly 275,000 state-registered broker-dealer reps who are often defined as advisors. Brady says the 49,071 number did jump by about 2,000 after what he refers to as "the shift" in 2011, when the baseline AUM for state registered advisors changed. See: The big change RIAs should expect when the SEC punts to the states.
But then, Brady says, unsurprisingly, "it gets complicated."
It's hard for him to say exactly how many of the 17,782 state-registered firms are employing those 49,071 IARs and how many are hiring broker-dealer reps. That's because both types can work at the same firm, or there can be firms that are federally registered that employ advisors who are state-registered. See: It's looking official: Advisors switching to state oversight to face many more audits.
Easy-peasy
But amid this maelstrom of competing numbers there is hope, according to Gebauer.
"Defining an advisor's pretty easy," he claims, at least for the purposes of the SEC regulating them and NRS counting them. The organization's report has been using that same methodology for 15 years to count federally registered advisors.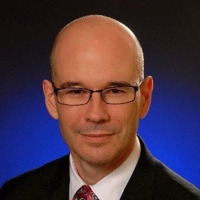 On the other hand, Gebauer agrees that figuring out who's actually an advisor, in the way most people define an registered investment advisor, and knowing exactly how many RIAs and IARs there are, isn't that easy, largely because of how people use the word "advisor" to refer to a variety of financial advisory functions.
"The term advisor's been bastardized over the last few years," says Gebauer. See: The 10 essential qualities an advisor must possess to become an 'ethotic' leader in these days of roiling markets.
Double-dipped stats
It's also true, he says, that some of the assets his organization reports are double-reported under current regulatory law. For instance, funds of funds are typically reported by the advisor overseeing the whole fund of funds and then also reported by each individual fund's advisor. See: A cottage industry of hedge funds-to-RIAs is springing up but so far the mutual fund industry looks like the big winner.
In fact, the $66 trillion amount that is reportedly managed by the 11,473 SEC-registered advisors becomes a lot less impressive if you consider everything it includes, like pension funds, and that the top 1.1% of firms, basically the really large wirehouses and brokerages, control 54% of those assets. See: The perplexing case of Wells Fargo's non-wirehouse advisors: A blueprint for Merrill, UBS and Morgan or a cheap lesson in what not to do.
The Cerulli report does not attempt to define a typical SEC-registered RIA principal, but they did find that the average advisor principal employs eight employees and personally manages 100 accounts.
Except that the majority of the advisors are in small offices, and that's not who's really controlling the majority of the money. See: Three signs RIA firms are adapting to the brave new world.
Until a group that has classic RIAs as its raison d'etre and the resources to count with a studied precision comes to the fore, RIAs will suffer the same fate of anything whose very existence can no be definitively proven.
"Unfortunately RIAs are still unknown to the world at large," says Welsh.
Final Note: Feel free to add comments that prove our thesis of RIA-counting chaos wrong.
---
Related Moves
---
September 10, 2019 – 10:52 PM
---
---
Mentioned in this article:
---
---
---
Stephen Winks
November 11, 2015 — 11:36 PM
If we use the statutory definition of advice and advisors, the number of advisors is quite small yet with the DOL Fiduciary definition, this number will grow quite large as broker/dealers are required to support advisory services in ways not evident today. There are technologies here and in Europe which are driven off of investment policy that are electronically geared to high level individualized portfolio construction and the ongoing monitoring (in a fiduciary capacity) of an unlimited number of individualized accounts. With scale these technologies the authenticated expert systems just add a few basis points in cost yet are totally transparent in terms of cost, performance and risk. Because this technology literally changes the role of the broker, the head count od advisors will exponentially grow. Who in fact will want to be a broker? Thus, this inflection point streamlines cost, greatly enhances the counsel of advisors and enables all advisors to achieve professional standing in advisory services. This is a material departure from commission brokerage, it democratizes intellectual capital required by statute. It lessens the industry's cultural push back to advisory services and restores the trust and confidence of the investing public. It will also be the catalyst for much needed regulatory reform in the consumer's and advisor's best interest. The reticence of b/ds and regulators to support advisory services is rendered moot in a free market that values the consumer's best interest..
SCW
Stephen Winks.
Thomas Kennett
February 21, 2017 — 1:45 AM
Stephen, using the formal registration data is the best way to quantify RIA count. That a BD or other entity also houses 65/66 registrants is unimportant, inasmuch as those registrants may legally advise, and that's the head count we're trying to ascertain.
Jeff McClure
November 11, 2015 — 11:11 PM
The provision of investment advice is pretty clearly not a profession like that of physicians, attorneys, or engineers. In fact, it may not rise to the level of being a "trade." One can find the exact number of plumbers in the United States as it requires a specific license. Plumbers are not plumbing supply salespersons. The same is generally true of the other trades.
There are clearly a set of investment advisers who are in the business of offering investment advice and management, but there are many, many more who are in the product sales business and use the IA registration as a revenue enhancer and front. As your article states, there is a great deal of bastardization of the term "advisor" no matter how one spells it.
I really wish there was an organization with the kind of discipline and authority held by the state bar associations, or medical boards. That would mean true self-regulatory organizations in each state with authority under the law to license and discipline.
Stephen Winks
February 20, 2017 — 6:30 PM
Thomas Kennett, Series 65/66 is just a registration and does not determine professional standing as evident by the number of brokers who hold 65/66. SCW
Thomas Kennett
February 19, 2017 — 3:40 AM
Anyone who holds a FINRA 65 or 66 is the regulatory RIA definition. Many other forms of investment adviser exist, including lawyers, CPAs, wealth managers, trust officers, family officers, investment consultants, <a href="http://et.al" rel="nofollow">et.al</a>. But only those properly registered 65 or 66 are legally allowed to specifically and publicly hold themselves out and offer ongoing investment supervisory services. I've been in the investment industry for over 40 years. Professionals cross role lines all the time. Stick to what is clearly definable, which likely is a small number near 10000-20000, but assume the total, gross number is in the hundreds of thousands.
Stephen Winks
February 21, 2017 — 2:44 PM
Thomas, In a court of law b/ds will not acknowledge brokers render advice, thus 65/66 registration is irrelevant as it is not enforceable. SCW
Thomas Kennett
February 22, 2017 — 2:01 AM
Stephen, you clearly are unfamiliar with securities law and the relative forensics, as well as with the practicality of uncovering the number of RIAs, which was the original topic of this blog. I'll disengage and leave you to pursue other conversations. Best.
Stephen Winks
February 22, 2017 — 3:09 PM
Thomas, Identifying RIAs by 65/66 registration establishes in principle who is acting as an advisory capacity, but to determine those who are actually in fact acting in fiduciary capacity can not be determined by registration. B/ds as a matter of practice do not acknowledge their brokers render advice (creating fiduciary liability), As a consequence we have 40% of investor earnings on retirement savings being lost to brokerage fees, commissions and administrative cost--a clear violation of fiduciary duty counter to the client's best interest. Thus the importance of the DOL fiduciary ruling. I am not an attorney but am 100% sure of the industry's defense in avoiding ongoing fiduciary responsibilities of its brokers making recommendations. They simply say, no advice was implied or rendered. It is the investors sole responsibility to determine investment merit on their own, regardless of how limited their investment knowledge and experience may be. The broker simply makes the investor aware of their investment alternatives, thus no investment advice is rendered. This "legal distinction" is what the industry hangs it hat on in avoiding fiduciary liability. From the perspective of a consumer, the absence of ongoing responsibility for recommendations is why there is a loss of trust and confidence of the investing public. SCW