News, Vision & Voice for the Advisory Community
The alternating carrot/whip spurs for wirehouse mega-teams has the breakaway buggy bolting along
October 6, 2015 — 5:30 PM UTC by Brooke Southall
Brooke's Note: Call it recidivism. In the early years of RIABiz we spilled an inordinate amount of cyber-ink on brokers becoming RIAs. Eventually these moves acquired a lookalike quality and the whole movement idled along like an old diesel engine. So we sought areas of RIA growth with more internal combustion — and found them. So if this article has a retro feel it's because the deal in question, ample in itself, points to a larger river of deals, fed by enlivened tributaries. What may turn out to be the breakaway 2.0 movement features more elite advisors, namely big ones with sophisticated clients. It carries the dual benefits of clients who demand the best and advisors determined to give it to them. It's a also a result of RIA life becoming head-and-shoulders better than life at a wirehouse as opposed to wirehouses being simply worse. Also, the process had to take on a routine nature, like a domestic flight in the United States rather than a bush flight in the Savannah. Taken together, real things have happened and are happening to change the whole scenario for the better.
The ex-Merrill Lynch brokers who broke away to become Corient Capital Partners LLC last week in Newport Beach, Calif. pose a soul-searching question to the RIA industry: What the hell did the RIA business just do right to attract this kind of no-chip-on-the-shoulder wirehouse dream team with all those lovely UHNW assets?
The consensus: The $3.3 billion AUM team — mostly $10 million-plus in liquid-assets accounts — is a harbinger of a new normal because if such a thoroughbred Wall Street contingent is ready to leave the wirehouse stable, others will follow.
To be sure, we've seen this kind of move before — that is, a Los Angeles team of Merrill's most elite becoming an RIA. That was in 2009 when David Hou and Mark Sear left Merrill's posh PBIG unit with a few billion in tow. Many of the Corient guys count those Luminous Capital characters as buddies. See: Hou-Sear team can't always beat RIAs so it joins them.
But that breakaway, bold and big as it was, turned out to be ahead of its time. Other big teams have since exited major wirehouses but nothing resembling a torrent has developed. See: How the Luminous deal is rocking the recruiting world — and may set the stage for more fireworks.
Luminous future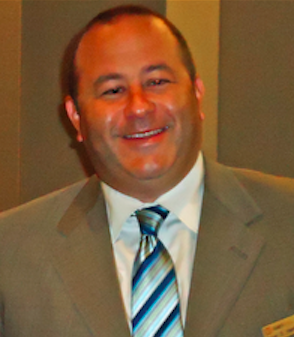 Brian Hamburger: I can assure you
that we will continue to break
records with regards to the size
of deals making their way to
independence.
Corient's breakaway, 12-people strong, is more in the nature of a warm-up act, according to Brian Hamburger, CEO of MarketCounsel Inc. in Englewood, N.J., which handled the legal aspects of the breakaway.
"Know that we're still in the very early innings here. I can assure you that we will continue to break records with regards to the size of deals making their way to independence over the course of this next year."
The this-time-it's-for real feeling is making the rounds, according to Tim Welsh, president of Nexus Strategy in Larkspur, Calif.
"I have heard the same thing," he says in an email. "Retention deals are expiring and the word is spreading in the warehouse community that you can sell your post-breakaway RIA — namely Luminous Capital — to First Republic for $100 million!" See: First Republic pays a staggering sum for Luminous Capital, sources say, and shifts the breakaway and M&A games in the bargain.
No rebels, we
Corient advises ultrahigh-net-worth individuals and families, non-profit organizations and corporations. Its principals — see photo at the top of this article, l.-r.: Hassenplug, Darren Henderson, Gregory Walters, Michael Phelps, Chris A. Copps, Jon Tenney, Alexander Stimpson — have seen the mahogany insides of most Wall Street-branded firms, including some defunct ones including Goldman Sachs, J.P. Morgan, Hambrecht & Quist, Kidder Peabody and HSBC.
Joining the seven founding partners will be Heather Hargrove, Tami Hay, Nicole McMann, Cole Turner and Austin Allen — all from Merrill Lynch.
What must be most troubling for wirehouses in observing this massive exit is its lack of revolutionary fervor. Nothing in the history of these men, mostly in their 40s, or their appearance screams "rebel." The move is more similar to an intra-wirehouse poach, minus the signing bonus.
Cloak or dagger not required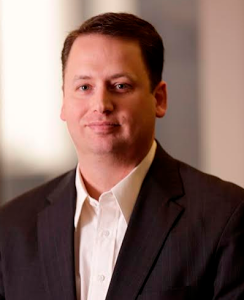 Shirl Penney: Corient Capital Partners is
one of the most impressive RIA
launches we have seen in the
financial industry to date.
There's one striking difference between the Corient breakaway and that of the Luminous team back in 2009, Hamburger says.
"Years ago, large teams needed 'straw men' or conspirators to help them get to launch. That's because there are some elements of the launch that, for teams of this size, need to be fully baked prior to launch. Without delving into details, suffice it to say that these teams (of course, not referring specifically to any one team) can now avail themselves of a closed-circuit solution that doesn't rely upon new or outside team members joining the cause. We, along with our industry partners, can create a point-to-point solution. They walk into a fully furnished office just minutes after they resign and they've never had any of their names on a lease or revealed to many service providers or vendors in advance of the break." See: MarketCounsel launches legal hyperspace button for breakaways who get fired by Merrill Lynch (and friends) before the 'go' date.
Much of the giddiness surrounding such breakaways can be traced to the firms, including Corient, that sign partnering papers with New York-based Dynasty Financial Partners before walking out the wirehouse door. Highlights of the Dynasty run include $3-billion Summit Trail, the subsequent $500-million Summit Trail tuck-in deal and $1.4 billion Omnia. See: The inner orchestration of Dynasty, Addepar and Pershing/BNY Mellon it took to harmonize a $1.4 billion Merrill Lynch family office team.
Recent Dynasty additions include Intellectus Partners in San Francisco and SevenBridge Financial Group of Harrisburg, Pa., all since mid-July.
Before the stampede
But Dynasty CEO Shirl Penney allows that this breakaway stands out.
"Corient Capital Partners is one of the most impressive RIA launches we have seen in the financial industry to date," he says in a statement.
Henderson, a principal of Corient, who previously broke away from Goldman Sachs with Tenney to go to Merrill Lynch, says he felt a sense of urgency about breaking away to establish a position in the RIA world before the stampede.
"Now we find the next step is the next step for the whole industry. Now the resources are there. This feels like the time is right."
Corient is using Fidelity Institutional Wealth Services primarily for custody and Dynasty as its general contractor for a series of other providers including institutional research from Callan Associates along with Wilshire Associates.
Indeed, thanks to Dynasty Financial Partners, Fidelity Investments and MarketCounsel, the team is able to walk into a relatively polished office, with paperwork under control and new vendor relationships and technology up and running.
Corient is using San Francisco-based Salesforce Inc. for CRM, and New York-based FolioDynamix for rebalancing. See: Philly buyer lays down a cool $199 million in cash to buy FolioDynamix, the better to put Envestnet firmly in its sights.
Advisors give advice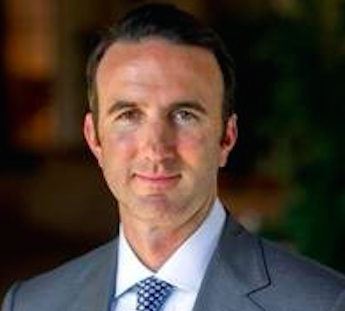 Darren Henderson: Now we find the
next step is the next step
for the whole industry. Now the
resources are there.
The company also made the somewhat iconoclastic decision to use Mountain View, Calif.-based Addepar Inc. for performance reporting. See: The inner orchestration of Dynasty, Addepar and Pershing/BNY Mellon it took to harmonize a $1.4 billion Merrill Lynch family office team.
The whip was the sense of inadequacy the team felt when clients brought investments to review from outside Merrill Lynch.
"We just had to say [that investment] is an interesting opportunity but we can't ask anyone at the firm to opine on it," Henderson told the Journal. "Clients looked at us with a strange look on their face, saying, 'Well, aren't you my financial adviser?'" See: How I advise advisors to run an advisory business from my pulpit.
As for the carrot: "They would say, 'If you were independent, you could advise on all of our assets, like private-equity deals.'" See: Bill Dwyer tells RIAs to advise more — albeit with heavy use of products — and tips his hand about his for-profit future.
On the precipice
At the root of this feeling of wirehouse broker impotency is an institutional allergy to change.
"There are two dueling forces rolling down the tracks and charging towards each other as I write this," emails Hamburger. "And it all fits under the umbrella of continued pressure on these global financial institutions to change. They are at a crossroads and can decide that they'll either tighten the reins on their employees or change their business model. One thing's for sure: change is imminent."
Cecile Munoz, CEO of U.S. Executive Search in Los Angeles, also sees activity in the breakaway marketplace that suggests the "precipice of a really big change."
"It's not business as usual for wirehouses," she says. As a wirehouse executive, "you must be asking some very soul-searching questions." See: How Merrill Lynch's divorce of its own $2.5-billion team shows just how fed up the wirehouse is with RIA-bound breakaways.
---
Mentioned in this article:
MarketCounsel
Regulatory Attorney, Consulting Firm, Specialized Breakaway Service
Top Executive: Brian Hamburger
---
---
Share your thoughts and opinions with the author or other readers.
Stephen Winks said:
October 6, 2015 — 6:50 PM UTC
Great turnkey innovation for brokers, but is there baked-in fiduciary standing, not possible in a brokerage format? Though fiduciary standing is the next step in innovation, Hamberger et al are still not assuming responsibility for every recommendation these brokers have ever made which is essential for "continuous, comprehensive counsel(fiduciary duty )" and professional standing.
SCW
RIAs1 said:
October 6, 2015 — 7:57 PM UTC
The gates are open for the smart wire house advisors to leave. Working with firms like Dynasty and Hightower make the transition much easier.
RIA's can think for themselves. Wire house advisors hands are tied. They can only purchase securities for their clients that are on a (revenue sharing list) recommended list. They can only use technology that is provided for them. How is this helping the advisor? Better yet, how is this helping the client become more financial fit?
Good luck attracting younger HNW clients. They'll laugh at you if you can't produce better returns then what they can do online in a few minutes. You need to be able to offer alternatives to retail data. Again, everyone has access to this data. They don't have access to institutional data. That's what will set you apart.
---
---