Why a $3 billion UHNW team in Newport Beach bolted Merrill Lynch and what breakaway bugs are reading into it
The alternating carrot/whip spurs for wirehouse mega-teams has the breakaway buggy bolting along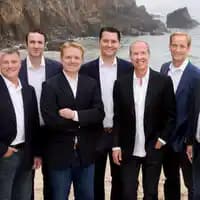 Corient principals: Clients looked at us with a strange look on their face, saying, 'Well, aren't you my financial adviser?'
---
---
Mentioned in this article:
---
---
---
Stephen Winks
October 6, 2015 — 6:50 PM
Great turnkey innovation for brokers, but is there baked-in fiduciary standing, not possible in a brokerage format? Though fiduciary standing is the next step in innovation, Hamberger et al are still not assuming responsibility for every recommendation these brokers have ever made which is essential for "continuous, comprehensive counsel(fiduciary duty )" and professional standing.
SCW
RIAs1
October 6, 2015 — 7:57 PM
The gates are open for the smart wire house advisors to leave. Working with firms like Dynasty and Hightower make the transition much easier.
RIA's can think for themselves. Wire house advisors hands are tied. They can only purchase securities for their clients that are on a (revenue sharing list) recommended list. They can only use technology that is provided for them. How is this helping the advisor? Better yet, how is this helping the client become more financial fit?
Good luck attracting younger HNW clients. They'll laugh at you if you can't produce better returns then what they can do online in a few minutes. You need to be able to offer alternatives to retail data. Again, everyone has access to this data. They don't have access to institutional data. That's what will set you apart.