Mark Casady: That is an extreme. I don't see that happening, but that is kind of the range of the thinking.
Brooke's Note: I think this, perversely, is a good sign. The DOL proposal is now being discussed in hard numbers. That means a real deal is closing in. The Morningstar numbers, fresh off its Chicago press today, included in this article are eye opening. Mark Casady leveling with Wall Street and sharing with DOL is also telling. Of course, the immeasurable impact of putting clients first by putting it in writing still seems to be getting short shrift.
LPL Financial gamed out then ominously aired out the possibility of orphaning a vast swath of its own clients and their billions-of-dollars of assets as a worst-case scenario unless the Department of Labor backs off heightened fiduciary rules.
The Boston-, San Diego- and Charlotte, N.C.-based independent broker-dealer could cut loose brokerage retirement client accounts with $15,000 or fewer in assets, which could amount to about 3% of LPL's retirement brokerage assets. According to a recent filing, LPL serves more than 14,000 financial advisors with $462 billion in brokerage and advisory assets.
The revelation came Thursday morning from CEO Mark Casady on a conference call. In response to a series of Wall Street analyst queries, he warned about chopping from the bottom where the economics of fees versus service costs are most precarious.
'Just too small'
When asked specifically about the clients, he said: "It's small. It's less than 5% of assets, probably closer to 3%. So it's not a lot of assets that we may not be able to service. And we will characterize those assets under $15,000 in balances. So, they're assets that in our advisory platforms are just too small to deal with in and of itself."
After the call, LPL spokesman Brett Weinberg said that Casady corrected himself on the call and that the correct percentage is 3% of brokerage accounts and not 5%. He also said that Casady was referencing retirement brokerage accounts.
These kinds of threats erroneously presume investors will land in worse circumstances, says Knut Rostad, of the Institute for the Institute of the Fiduciary Standard.
"Broker dealer threats to show smaller investors the door are almost never (openly) accompanied by two questions. Are smaller investors actually better served walking into a TD Ameritrade branch or calling Vanguard or a robo firm and getting competent and ethical investment guidance — than remaining at a broker dealer? Radio silence," Rostad writes in an email.
Casady sought to reassure analysts that he would utilize the chopping block only under great duress, i.e. if the DOL hews to its "extreme" position concerning the DOL's best interest rule.
"That's the worst case we can imagine, as we sit here today, and we think that would be a travesty for investors, because it would not allow them to have a way of dealing with their financial planning needs," he said during the call. "So in a case where it's the extreme, which is essentially [that] you can't use commissionable products, we would shift to advisory, that shift would be large, there's no doubt about that … That is an extreme. I don't see that happening, but that is kind of the range of the thinking."
Deal-breaker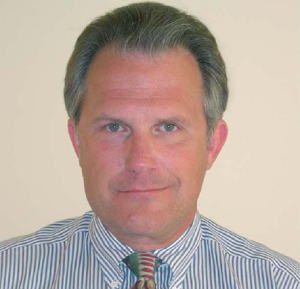 Knut Rostad: B-D firms might consider
what their own brokers think when
the BD firm says putting investors
first is unworkable.
For years, broker-dealers have claimed that the smallest investors would suffer as a result of the DOL rules because wirehouses and IBDs would need to drop those accounts because they wouldn't be able to afford to oversee them as fiduciaries. See: Two advisors debate the financial viability of serving as a fiduciary to small accounts amid DOL's new rules.
Just today, Morningstar also put its own hard numbers to heretofore estimates that sounded more like innuendos.
The Chicago researchers' Financial Services Observer report, however, mostly sees upside for the financial services industry.
"Full-service wealth managers may convert commission-based IRAs to fee-based IRAs to avoid the additional compliance costs of the DOL rule." the report reads. "As fee-based accounts can have a revenue yield upwards of 60 percent higher than commission-based, this could translate to as much as an additional $13 billion of revenue for the industry."
Until now, LPL has taken a more conciliatory approach to the DOL changes than its brethren in the brokerage realm. When the near-final set of proposed regulations came out earlier this year, LPL Financial embraced them. See: LPL reconsiders FSI as it drops out of its board, offers own DOL stand and hires own lobbyist.
On Thursday, Casady allowed that the DOL proposal is about "80% there."
However, he said one major area of concern remains: the best interest standard. That rule states that any advisor — including brokers — with a conflict must enter into a contract with the client pledging to make investments that are in the client's best interest. The contract must include a caveat explicitly stating that if the advisor violates the contract, the client(s) can file a class action. In the past, all cases were arbitrated.
Big thorn
When asked about the areas that are most challenging for his firm, he said the best interest contract is creating a thorn of issues.
"So it basically requires an advisor to give to an investor prior to really having much of discussion with them what would be a very large disclosure document where you have lots of different fund choices, for example, if you're talking to our mutual fund portfolio." See: Why exactly DOL's latest action is so shocking to so many brokers — and even ERISA lawyers — despite years of warnings.
Rostad notes his company's survey from last month shows that while most brokers are convinced part of the best interest contract are burdensome they believe the requirements are reasonable.
"The overwhelming broker-dealer firm opposition to best interest contract exemption should be considered in light of the many brokers who believe it's reasonable. B-D firms might consider what their own brokers think when the BD firm says putting investors first is unworkable," Rostad says.
Great potential but…
After the conference call, an LPL spokesman downplayed Casady's remarks, saying that nothing is set in stone because of the fluid nature of the DOL process.
"What Mark was getting at is if a client would transition from B-D to advisory, currently our platform minimum for advisory accounts is $15,000. First and foremost, the first lens for any potential transition from B-D to advisory is always if it is appropriate for the client," Weinberg writes in an email.
"In regard to DOL, we have been very collaborative as we have visited DOL and White House many times; submitted two comment letters to DOL; our team has also been fully engaged with members of Congress on this issue. Ultimately, the issue centers around what's the right way to help Americans with investment advice. Our goal is to help the DOL do the smart things — better transparency for consumer, but do in a way that works; the rule has the potential to do a great deal of good by protecting investors," Weinberg writes in an email. See: As President Obama takes the gloves off, pro-broker groups throw up 'sledgehammer' response.
Doing harm
LPL announced in July that is also working on a robo effort, a channel many firms have used as a means to service uneconomically small clients. Right now, LPL has a pilot program with 20 advisors, Weinberg adds. The firm has not publicly announced which vendor it is working with. Weinberg said it would be premature to comment on whether any small accounts slated for chopping may be moved to the robo. See: LPL will launch third-party robo for advisors and eliminate some fees.
Today's Morningstar report sees a DOL-inspired migration to robo-advisors.
"Robo-advisors stand to benefit from the DOL rule, as they pick up a portion of an estimated $250 billion to $600 billion of low-account-balance IRA assets from clients let go by the full-service wealth management firms."
Though LPL is soft-pedaling its intentions, it offered hard numbers to sharp-penciled Wall Street analysts about what DOL-related changes might cost the company.
"So, it would affect at the gross level 2% of gross profits and then obviously those assets will be invested in something else, which will offset that. So even in the worst case we can imagine that sort of a 1% net impact or less from there," Casady said during the call.
Many brokerage firms — and even fund companies like Vanguard Group — have expressed similar concerns over DOL's proposed rules. See: Capitalizing on 'unintended consequences' of DOL changes, Ken Fisher pounces on a fat-margin 401(k) opportunity.
High quality, low cost
The Morningstar report does not believe indexing giant Vanguard should complain too loudly.
"More than $1 trillion of assets could flow into passive investment products from the DOL rule," it says. "The increase would be from higher adoption of robo-advisors, increased usage of passive investment products, the proposed 'high-quality, low-cost' exemption, and the effect of advisors trying to balance out higher explicit financial planning charges."
The report adds: "Beneficiaries of the rule will be discount brokerages like Charles Schwab and TD Ameritrade and index and exchange-traded product providers like BlackRock, London Stock Exchange, MSCI, State Street, and Vanguard."
Other voices
In an effort to stall the rule even further, late Tuesday, the House of Representatives passed legislature requiring that the Securities and Exchange Commission first issue a final fiduciary rule. The Obama administration maintains the rule is vital to aid consumers. The administration has said it would veto anything in the way of the fiduciary proposal.
Also on Tuesday, the Investment Company Institute, issued the following statement: "... The Department of Labor's rule proposal—if adopted in its current form—would do great harm."
---
Related Moves
August 19, 2020 – 2:18 AM
---
October 5, 2018 – 7:40 PM
---
---
Mentioned in this article:
---
---
---